Games
Published July 18, 2019
SDCC 2019: 'Marvel's Avengers' Invites You to Embrace Your Powers
Marvel's Avengers will be available May 15, 2020 on PS4, Xbox, Stadia, and PC!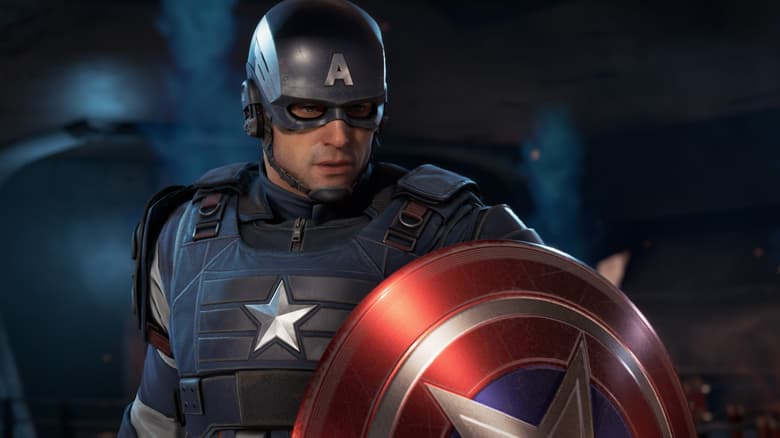 During Marvel Games' return to Hall H at San Diego Comic-Con, Marvel, Square Enix, and Crystal Dynamics revealed more details about the upcoming Marvel's Avengers game due out on May 15, 2020, on PS4, Xbox, Stadia, and PC!
A story-driven, third-person action adventure game, the definitive Avengers gaming experience will allow you to rebuild and reassemble Earth's Mightiest Heroes in its cinematic single-player campaign. Then you'll be able to assemble a roster of Avengers, customize them to harness their unique powers, and go online within four-player co-op to defend Earth from escalating threats for years to come. 
Hall H was treated to gameplay demo footage, which will release following GamesCom 2019, at the end of next month. The video showed pre-Alpha content from the Prologue, which revealed the events at A-Day, the launch of the Avengers' own helicarrier powered by an experimental energy source as well as the opening of the Avengers West Coast headquarters.
Not only did they witness the pre-Alpha footage, but the room was able to see an early look at how you can customize heroes with different gear and outfits. In addition to all-new character designs, celebrate 80 years of Marvel history with inspired-by costumes drawing from Marvel lore. Further customize your playstyle by investing skill points to harness the heroes' unique powers, driving the point home that each game experience will differ person to person, hero to hero.
One final reveal during the Hall H panel was the announcement that there will be a Collector's Edition statue from Gentle Giant. The room was treated to the paint master prototype. More details on when you can pre-order will be given later this year.
Reassemble and embrace your powers on May 15, 2020! Play the Beta first on PS4. Pre-Order for Beta Access!
For the most up-to-date information about Marvel's Avengers, keep an eye on PlayAvengers.com. And be sure to follow "Play Avengers" on Facebook, Twitter, and Instagram!
The Hype Box
Can't-miss news and updates from across the Marvel Universe!