Games
Published July 7, 2018
This Week in Marvel Games: An 'Ant-Man and The Wasp'-inspired Marvel Games Event of Epic Proportions
Earth's mightiest (but tiniest) heroes invade your favorite Marvel Games!
True Believers, every week, make your way over to Marvel.com for a rundown of all this week's Marvel Games news, from console game releases to character drops to mobile event updates, and more!
As Marvel Studios' "Ant-Man and The Wasp" begins to take flight this July 6, the epic action comes straight to Marvel Games starting this week! New content inspired by the film are heading to "Marvel Contest of Champions," "Marvel Future Fight," "Marvel Puzzle Quest," "Marvel Avengers Academy," "MARVEL Strike Force," and "LEGO Marvel Super Heroes 2!"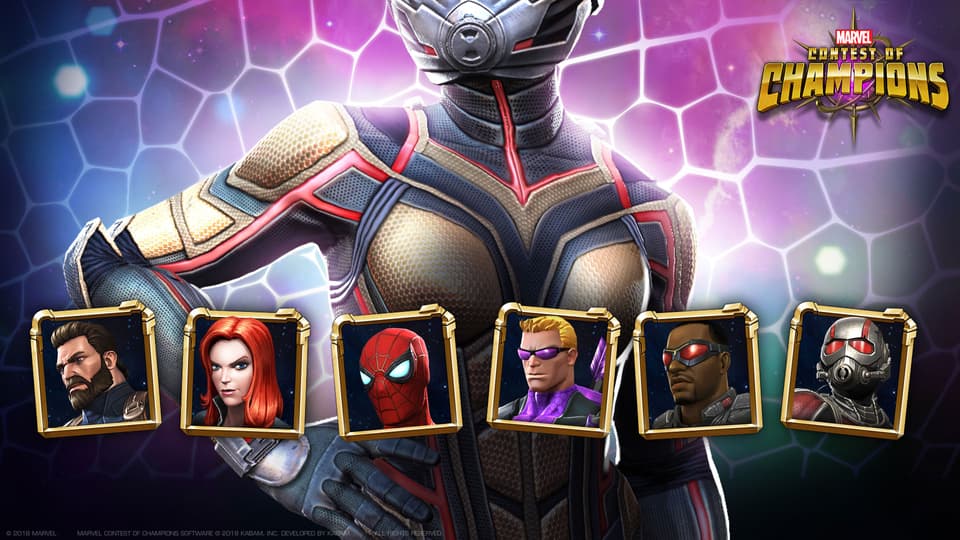 Are you ready to float like a carpenter ant and sting like The Wasp?
Hope van Dyne AKA The Wasp, Evangeline Lilly herself, has assembled her team for the next Champion Challenge. Will your team stand a chance against hers? Find out in if you're worth of the "Triumph-Ant" title in "Evangeline Lilly's Champion Challenge," running now through July 18!
The chosen Champions of Evangeline Lilly's roster includes Falcon, Hawkeye, Stark Spider-Man, Black Widow, Captain America (Infinity War), and the final boss is Ant-Man!
What new challenges can you expect? First off, Size Matters! The buff changes gameplay based on the size of your champion. The bigger the Champion, the more useful they'll be. Next, Particle Protectors will grant defending Champions the ability to Glance blows similar to Ant-Man. While Micro-Reflect deals some damage as Glanced hits are reflected back on the attacker. Lastly, Bulk Up allows attacking Champions to rapidly gain fury stacks as they charge heavy attacks.
"Evangeline Lilly's Champion Challenge" consists of ONE chapter and FOUR quests with each quest containing 31 fights! Assemble the right team, overcome the buffs, defeat The Wasp's Champions and forever earn yourself the rare title of "Triumph-Ant"!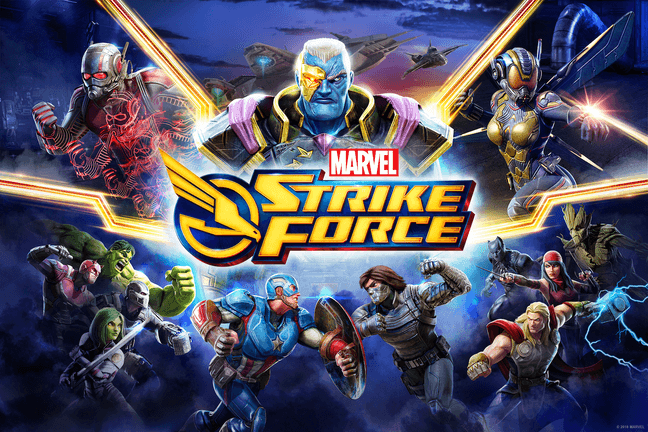 The MARVEL Strike Force "I am the Ant-Man" event has begun! Collect enough Ant-Man shards by July 11th to add him to your squad! Collect shards by progressing through the Event Campaign. Complete nodes multiple times to collect more shards, but note that each node contains a limited number of shards.
In addition, the MARVEL Strike Force update will see two new playable characters: Ant-Man and The Wasp, as well as new Ant-Man and The Wasp character event campaigns! Pick up Ant-Man beginning June 27!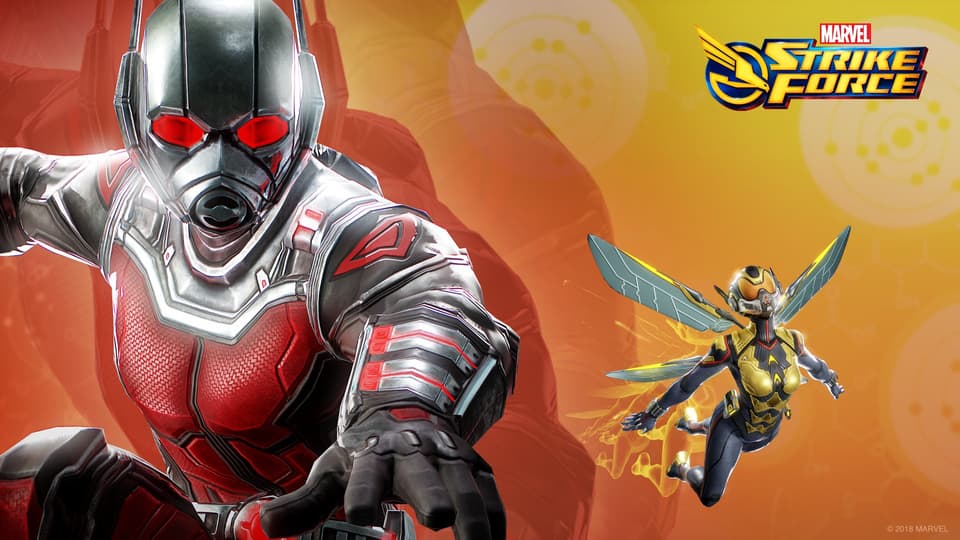 Entering the fray this week is 5-star Wasp (Hope van Dyne). Pick her up in the hit mobile game starting this Thursday here!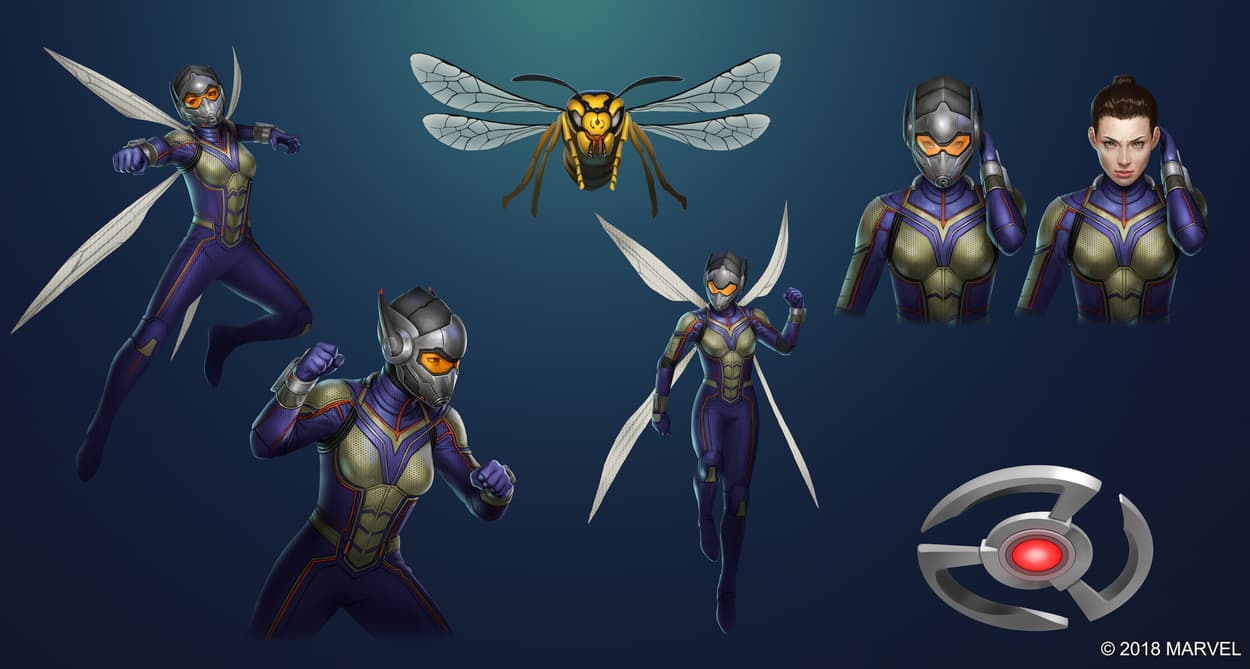 After a life lived in her parents' shadow, Hope van Dyne took up the mantle of The Wasp. Armed with a brilliant mind for science and a flying super-suit made to shrink her down to the size of a wasp, no challenge is too big for Hope to take on (or make tiny)! Will the power of Pym Tech and her training in martial arts be enough to prepare her for the dangers of the Quantum Realm?
Hope van Dyne AKA The Wasp harms her enemies by stealing their AP and Health. Additionally, she has the ability to turn allies invisible. Once there are 4 or more Swarm times on the board, The Wasp Calls Upon the Swarm to deal damage and destroy tiles. The Wasp is a strong-all-around character. Team her up with the characters that balance her color set. She works well with strong damage dealers like Ghost Rider (Robbie Reyes), or other characters that steal AP to limit the power activation of her enemies such as Captain America (Infinity War). Characters with Strike tiles will increase the amount of damage she deals and receives with Pain index. When there are at least 4 Swarm tiles on the board, all of The Wasp's powers become Call the Swarm.
With the might of the swarm at her will, Call the Swarm, a high-cost Blue, Yellow, or Black power, The Wasp deals 4405 damage and grows her Swarm tiles, destroying them and three tiles around them. If any powers are Call the Swarm, her match damage is increased by 10% per Swarm tile. If there are less than 4 Swarm tiles on the board, this power reverts to its previous form.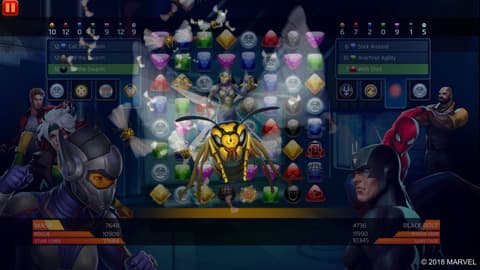 With Pain Index, a medium-cost Black power, The Wasp blasts her enemy to send them reeling. Steal a burst of 5,557 health from the target, and an additional 1,235 health per Swarm tile on the board.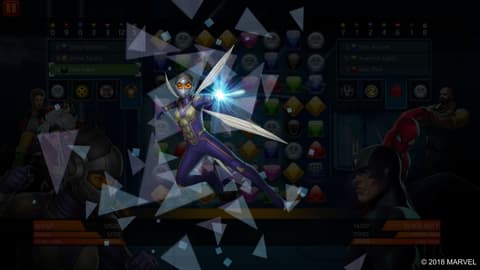 Taking perfect aim with Shrink Tactics, a medium-cost Yellow power, The Wasp shoots a Pym disc to shrink her teammate so they can infiltrate the enemy base. Turn a selected ally Invisible for 2 turns and place 3 Yellow Locked Swarm tiles.
Sting Operation, a low-cost Blue power. Steal 4 random colored AP from the enemy and create a 2-turns Countdown tile that creates 2 Blue Locked Swarm tiles.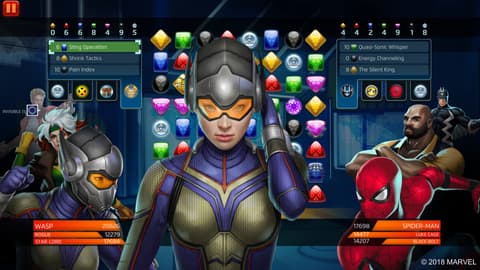 The Wasp is available at increased odds for a special limited time. The Wasp makes her debut during Avengers vs. Ultron, beginning this Thursday. Snag Hope van Dyne during the special legendary store Women Warriors, where you get a 15% chance at a 5-Star, or the special limited vault, Hope van Dyne Vault.
New Supports will include the Quantum Realm and Wasp Gauntlets!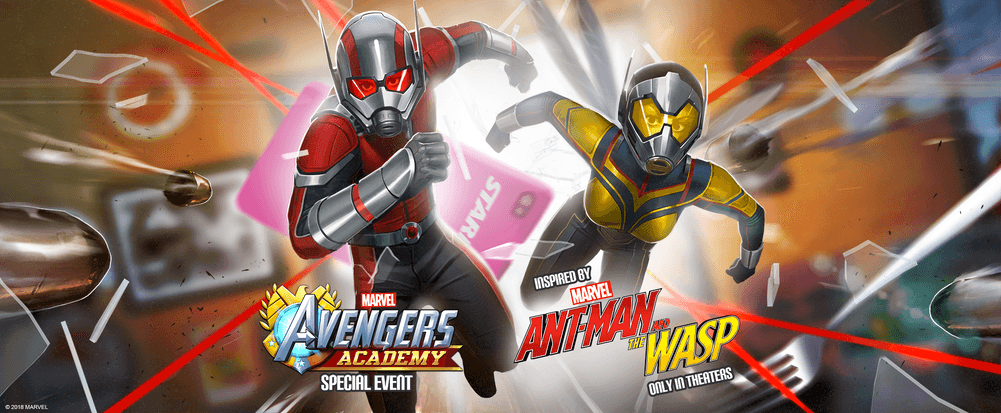 A special Marvel Avengers Academy event inspired by "Ant-Man and The Wasp" will see new characters Hope van Dyne, Ghost, and Goliath making their way into the Academy beginning July 5! More details to come!
"MARVEL FUTURE FIGHT" gets a massive update while "LEGO MARVEL SUPER HEROES 2" will come chock full of characters inspired by the film. Check back next week for another edition of This Week in Marvel Games to get the scoop!
Stay tuned to Marvel.com for Marvel Games news and interviews and follow Marvel Games on Twitter for more!
The Hype Box
Can't-miss news and updates from across the Marvel Universe!