Games
Published August 8, 2018
This Week in Marvel Games: Marvel Games Rolls Out the Red Carpet for Marvel Studios 10 Year Celebration
Prepare yourself for epic Marvel Studios tie-in activities and events across five Marvel Games!
True Believers, every week, make your way over to Marvel.com for a rundown of all this week's Marvel Games news, from console game releases to character drops to mobile event updates, and more!
With Marvel Studios' 20th film installment "Ant-Man and The Wasp" and "Avengers: Infinity War" available now digitally (and available in 4K UHD and Blu-ray on August 13), Marvel Games is joining Marvel Studios in celebrating ten years of the Marvel Cinematic Universe! Running through the month of August, we have new content inspired by "Avengers: Infinity War" and other Marvel Studios films heading to "Marvel Contest of Champions," "Marvel Future Fight," "Marvel Puzzle Quest," "MARVEL Strike Force," and "Spider-Man Unlimited"!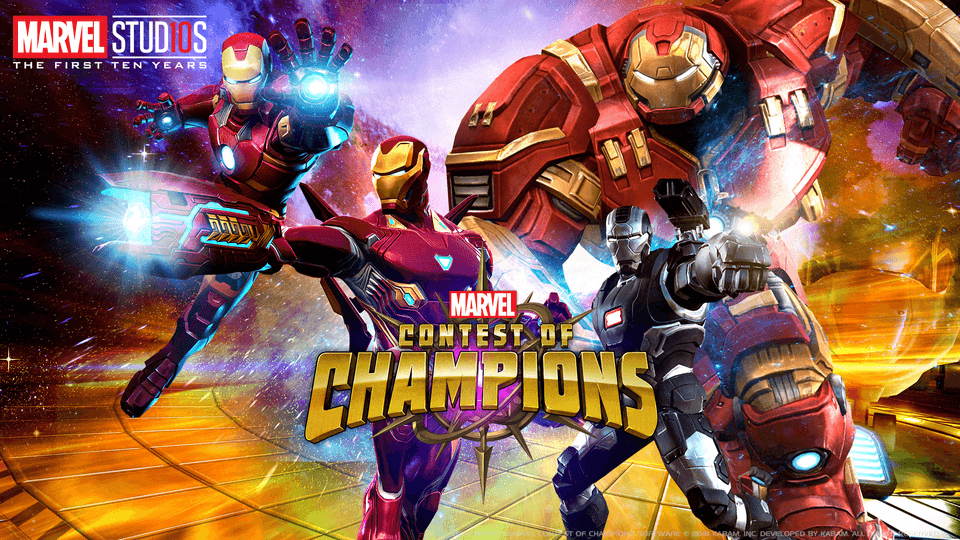 The hit mobile game from Kabam kicks off the Marvel Studios First 10 Years celebration with movie posters inspired by the films! Take a look at the Contest of Champions version of Marvel Studios' "Iron Man" and "Captain America: The First Avenger" below, and keep an eye out on their page for more!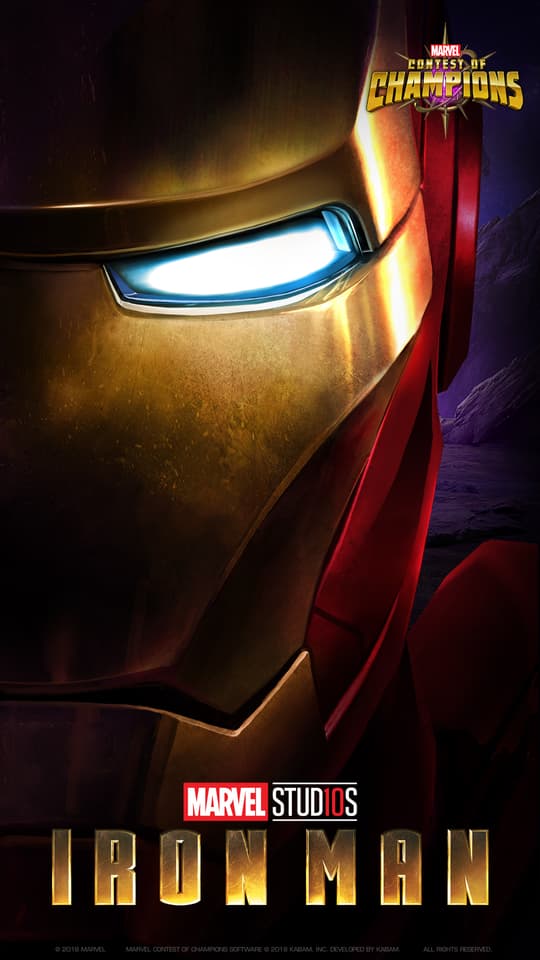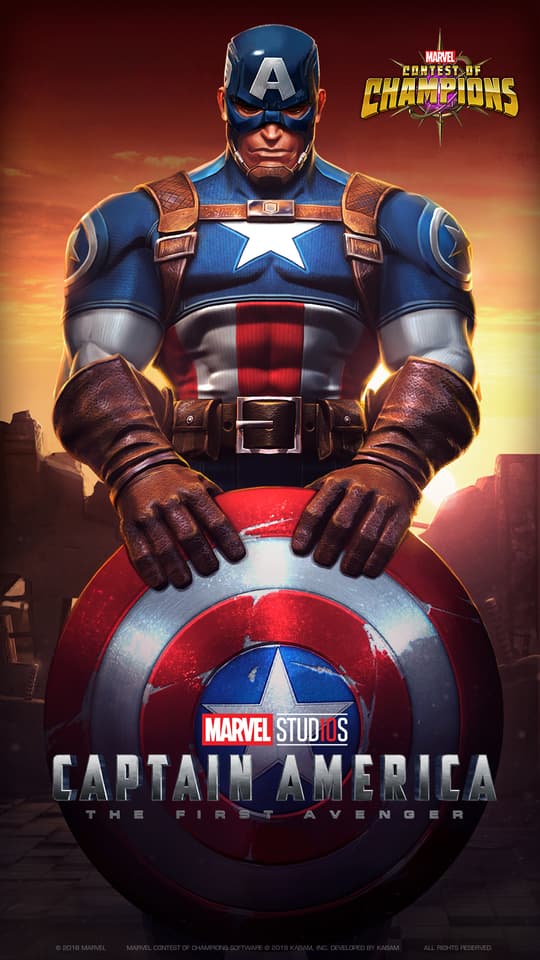 Throughout the month of August, new characters inspired by Marvel Studios will be entering the contest. ICYMI, Red Skull joined the contest last week with new technology infused with the power of the Cosmic Cube. The Red Skull has managed to orchestrate the assassinations of his enemies, manipulate his way to power, and lead HYDRA in a plan to devastate the world's most influential countries. Using his scientific talents and knowledge of the occult to research what others considered only a myth: the Cosmic Cube. Now armed with knowledge of its deepest secrets, the Red Skull has been able to harness it to power his HYDRA armor suit. Add Red Skull to your team by playing in Arenas.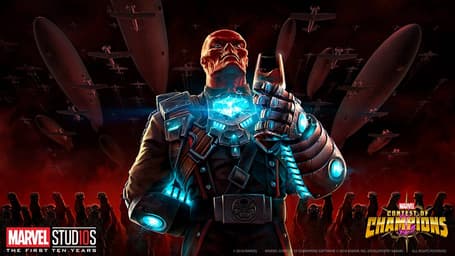 Who else is making their way into the Contest? "Thor: Ragnarok" director Taika Waititi teased you can expect Korg and Miek in the Contest soon! Download Marvel Contest of Champions on Google Play and the App Store now.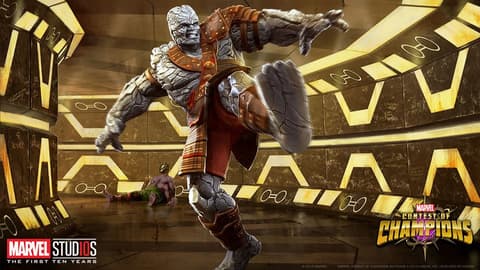 The dynamic mobile game from Netmarble, which is celebrating its third year, is hosting multiple events in celebration of Marvel Studios 10 Years, including an 8-week check-in event with incredible prizes, including a total of 1,200 crystals and six 6-star character unlocks, starting August 8 and running through October 31. Check back with Marvel.com frequently for additional updates on other Marvel Future Fight events and prizes!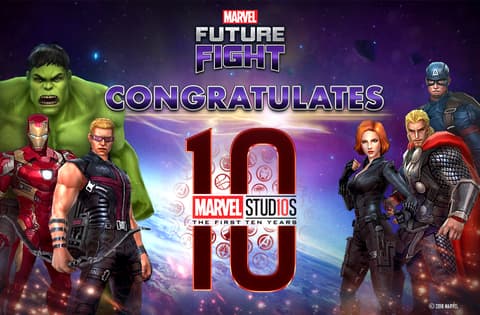 This month, the hit mobile game will be releasing new characters, dishing out log-in gifts, providing UI updates and swapping covers within the game.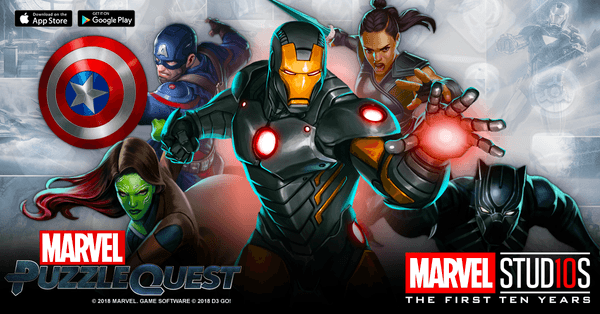 Pick up a handful of new Studios-inspired characters in Marvel Puzzle Quest all month long, including 5-Star Loki (God of Mischief) who enters the fray this Thursday, August 9.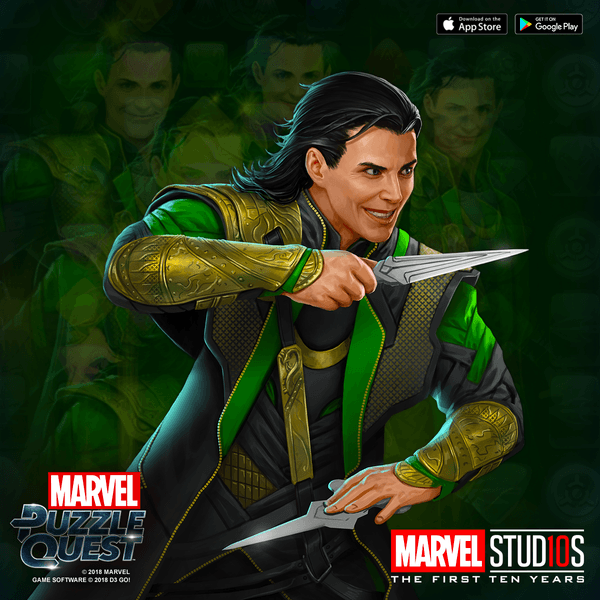 Born a prince of Jotunheim and adopted by Odin, Loki can lay claim to both Frost Giant and Asgardian royalty. While this puts great power at his disposal, Loki's true strength comes from his talent for illusion and trickery. For all his skill at fooling others, the God of Mischief can't convince himself that he belongs anywhere. As an outsider in both lands, Loki constant seeks ways to prove himself worthy, no matter how much his treachery hurts his family and innocent bystanders.
Loki deceives his opponents waiting for the opportune time to attack. The 5-Star Loki possesses the ability to revive himself after being downed. Pair Loki with characters that can destroy tiles (to destroy his Shadowplay tiles).
Loki conjures replicas of himself to distract and confuse his foes with Shadowplay, a low-cost purple power, which creates four 4-turn Shadowplay tiles. After firing this power, it becomes Dagger Surprise.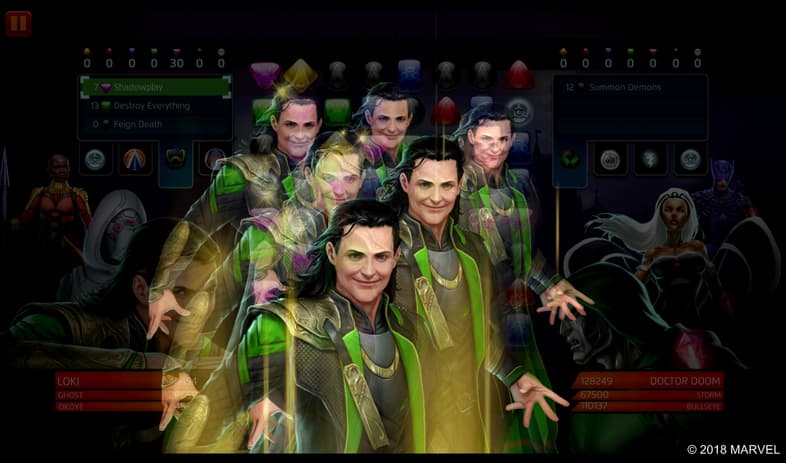 With Dagger Surprise, a low-cost purple power, Loki springs from behind an illusion, pouncing on an unsuspecting enemy. Removes up to 3 friendly Shadowplay tiles, dealing 8,891 damage for each. When there are no friendly Shadowplay tiles on the board, this power becomes Shadowplay.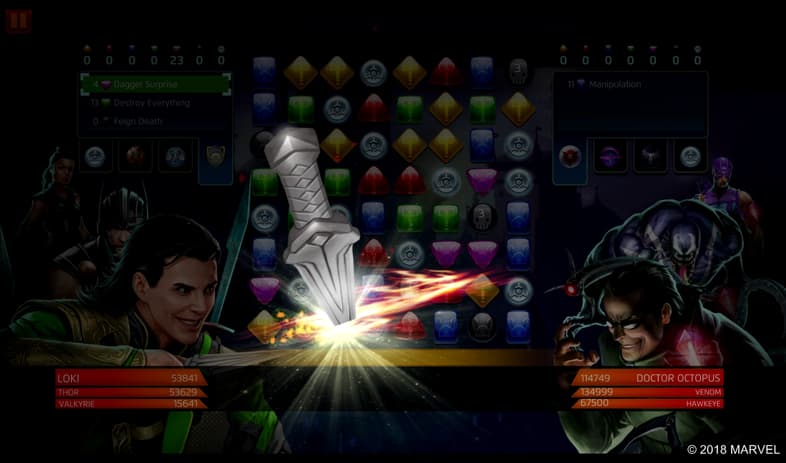 Loki pends the power of Asgard to his will using Destroy Everything, a high-cost green power, sending the Destroyer after his enemies. This move creates a Fortified 3-turn Green Repeater tile that destroys a random row and deals 6,882 damage to the enemy team.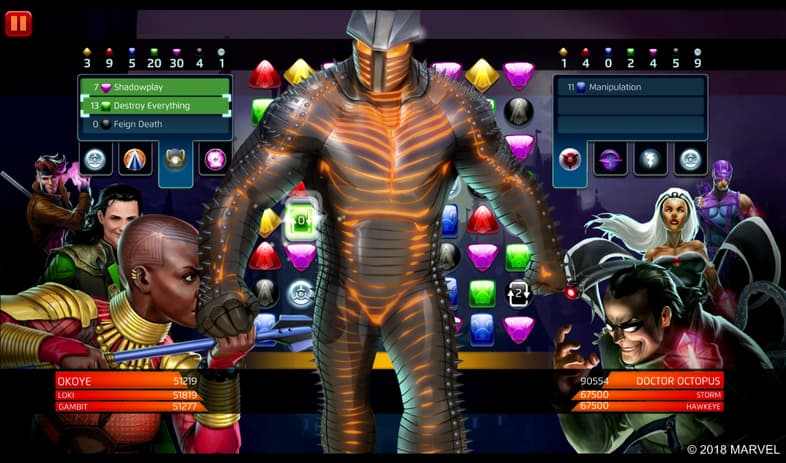 Lastly, Loki has the ability to Feign Death, a passive black power, and lies in wait for the opportune moment to retaliate. When Loki becomes Downed, creates a Trap tile that, when matched, revives Loki with 62% health and generates 3 Green AP.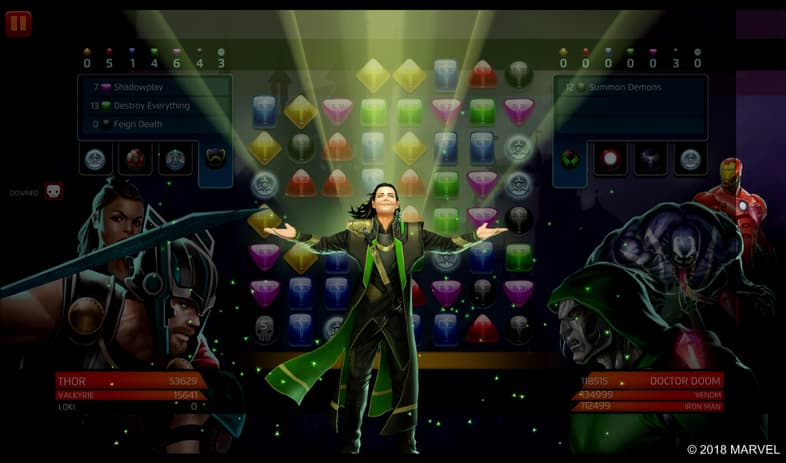 Recruit Loki with Right to Rule, Special Legendary Store, starting this Thursday, August 13, or during the Special Limited Vault, Loki Laufeyson. Don't miss the God of Mischief's debut in the Come and Get Me release!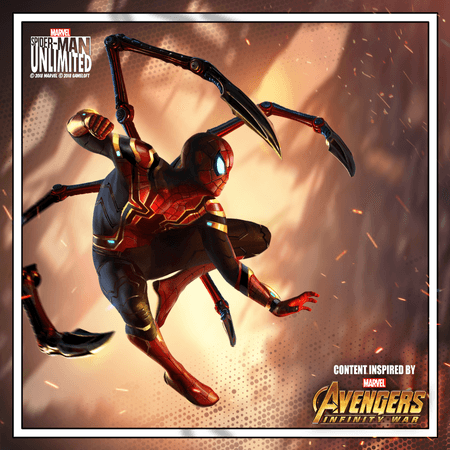 Everyone's favorite spider-themed mobile gunner from Gameloft has some new content set to hit the web very soon! You can expect to find "Avengers: Infinity War" variants rolling out, allowing you to swing into action as Iron Spider (Battle Mode), Iron Spider (Unmasked), and Iron Spider (Infinite Rarity)!
Thanos also returns as a boss character for a limited-time.
Who dares to call upon What Dwells Beneath? Lastly, the action-RPG mobile game from FoxtNext introduces Scarlet Witch joining Earth's mightiest squad to challenge Ultimus. Scarlet Witch can manipulate chaos magic to prolong the negative effects on her enemies while redistributing health between her allies.
In celebration of the home release of "Avengers: Infinity War," don't miss another opportunity to unlock the Mad Titan Thanos with a new season of Thanos Raids now live. Keep an eye out for other Marvel Studios' 10 surprises including bonus shard drops, and special themed events throughout the month!
Stay tuned to Marvel.com for Marvel Games news and interviews and follow Marvel Games on Twitter for more! Plus, continue celebrating 10 years of the Marvel Cinematic Universe with special content, trivia, and more on www.MarvelStudios10.com.
The Hype Box
Can't-miss news and updates from across the Marvel Universe!