Games
Published June 26, 2018
This Week in Marvel Games: Marvel's Spider-Man Swings Into Action at E3 and Wiccan Conjures Up Magic
Everything you need to know about Marvel Games, this week!
True Believers, every week, make your way over to Marvel.com for a rundown of all this week's Marvel Games news, from console game releases to character drops to mobile event updates, and more!
E3 is a wrap, but fret not, we've got you covered on all the happenings! You can watch the PlayStation Showcase here.
The biggest news, of course, was the reveal of the Marvel's Spider-Game gameplay featured at the PlayStation showcase. Check it out above! How did the fans react to the much-anticipated game? Ryan Penagos and Angelique Roche got their reactions at the E3 PlayStation After Party for Marvel's Spider-Man below! Pre-Order the game, available September 7: http://Spider-Man.playstation.com
Get a taste of New York in Los Angeles below:
Catch the Marvel's Spider-Man panel below:
Entering the fray this week is 4-star Wiccan (Billy Kaplan), Young Avengers. Pick him up in the hit mobile game starting today here!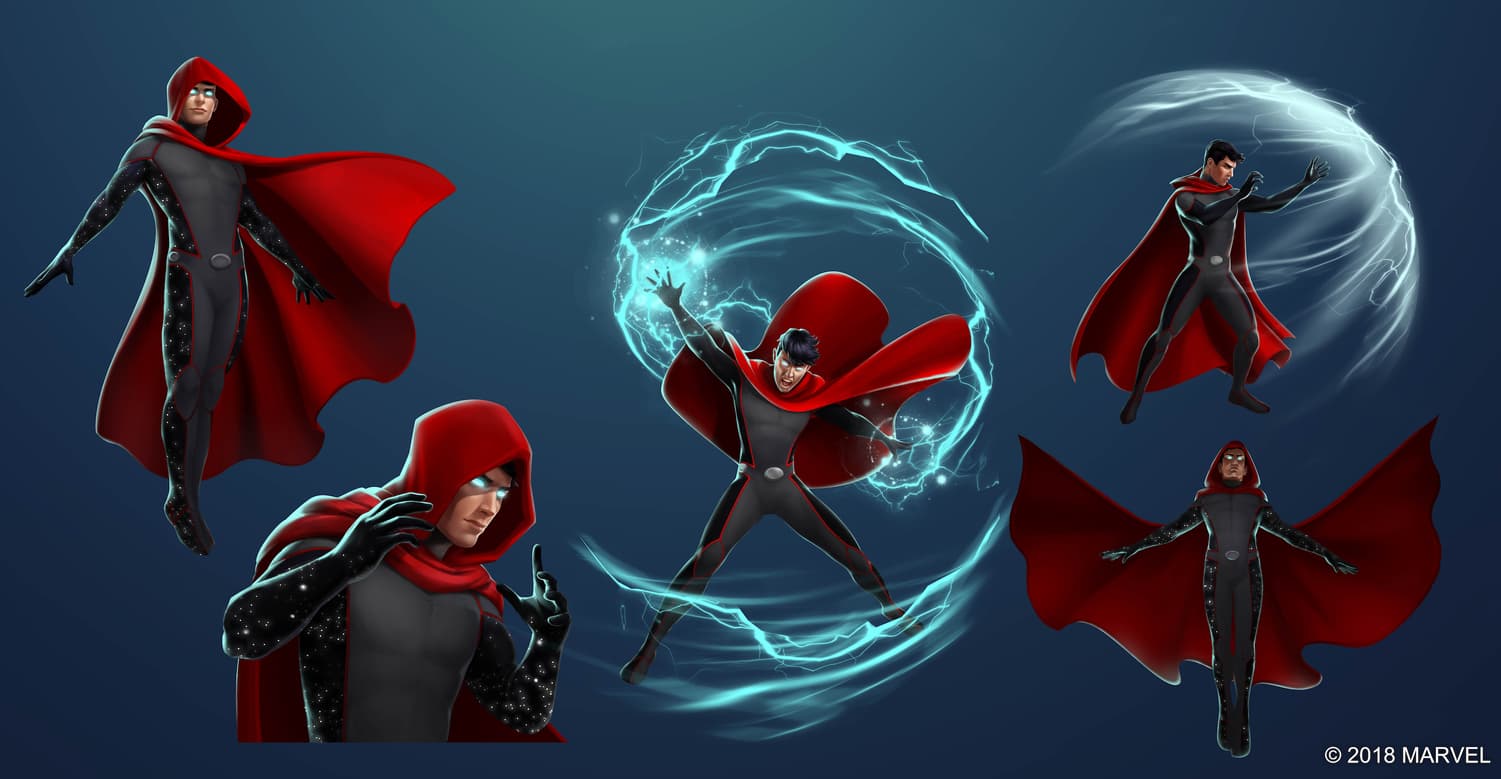 Billy Kaplan was a normal high school boy until he discovered his power of Electrokinesis and became one of the heroes he admired. As Wiccan, he joined the Young Avengers and learned he was the reincarnated son of Scarlet Witch and Vision. With the ability to warp reality at his will, Wiccan is destined to become the Demiurge, a powerful being who will one day rewrite the laws of magic.
The magic-wielding Young Avenger is capable of massive damage at the cost to becoming vulnerable to enemy attacks. His ability to create a magical barrier that can make him nearly invulnerable. He's strong with Characters that can create enemy special tiles like Carnage, and strong against characters that create special tiles.
Mystical Destiny, a passive blue power, allows Wiccan to become a Power of the Demiurge, a powerful being who will rewrite the laws of magic. If you have at least 6 AP in all colors, Wiccan transforms into the Demiurge and this power becomes Power of the Demiurge.
Power of the Demiurge, a passive blue power, sees Wiccan shaping reality to his will as blue, yellow, and green matches (all matches at power level 3) clear the row or column dealing damage and generating AP.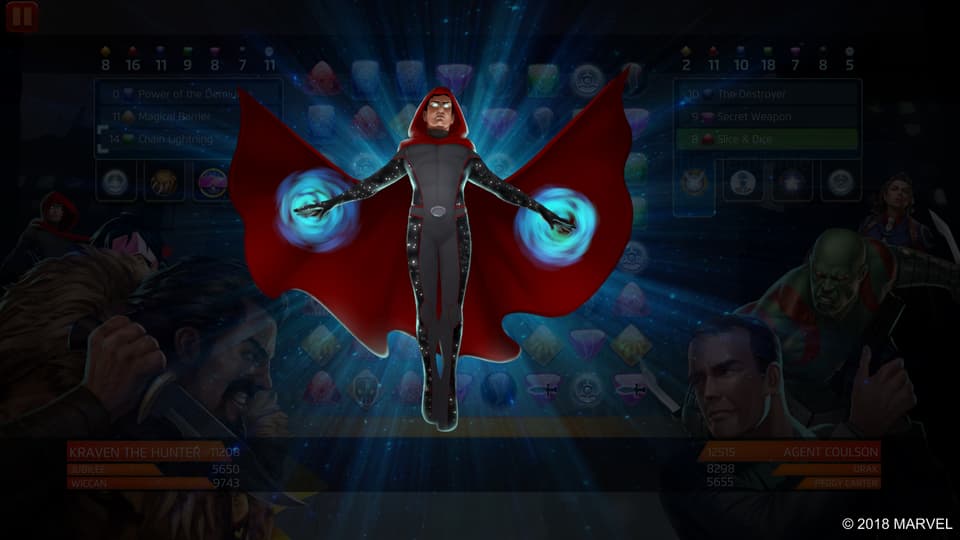 Chain Lightning, a high cost green power, grants Wiccan the ability to destroy a chosen column and do damage starting at power level 2 channeling a high-energy bolt of electricity through his enemies. If the column contains an enemy special tile, destroy another random column. Continue to destroy columns until a column without any enemy special tiles is destroyed. Destroyed tiles deal damage but do not generate AP.
Wiccan is available for a special limited time. Recruit him during S.H.I.E.L.D. Training Heroes for Hire or Wiccan & Friends. Snag Wiccan in Round Rewards during The X-Men vs. Apocalypse. The Honor Among Thieves event sees Wiccan as a progression reward and deals reward tokens to the Wiccan & Friends Vault. Lastly, don't miss the Something Wiccan This Way Comes versus tournament kicking off Sunday, June 17.
Stay tuned to Marvel.com for more Marvel Games news and interviews.
The Hype Box
Can't-miss news and updates from across the Marvel Universe!