Games
Published August 31, 2018
This Week in Marvel Games: Swinging Closer to Marvel's Spider-Man's PS4 Release While Korg Makes His Way Into Battlerealm
Everything you need to know about Marvel Games, this week!
True Believers, every week, make your way over to Marvel.com for a rundown of all this week's Marvel Games news, from console game releases to character drops to mobile event updates, and more!
We're mere days away from the release of Marvel's Spider-Man on Friday, September 7! We're pretty sure you've got your pre-orders in, but if not, let us help you delight your senses:  http://Spider-Man.playstation.com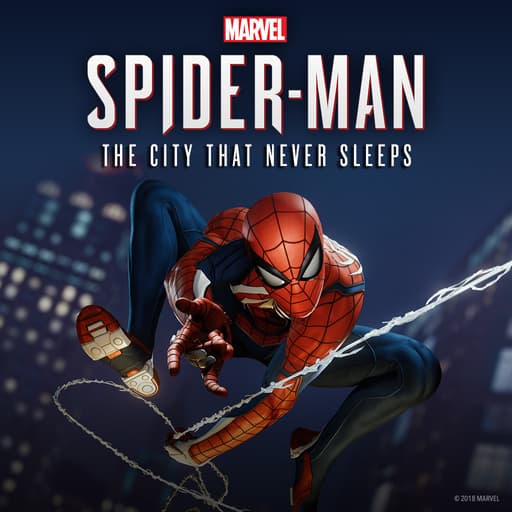 We've got details on Marvel's Spider-Man's first DLC drop, Marvel's Spider-Man: The City That Never Sleeps, available beginning October 23! The DLC pack spans three chapters where you can experience new story missions, challenges, and enemies, as well as nifty suits to unlock.
The first chapter, Marvel's Spider-Man: The Heist, debuts on October 23, with the return of Felicia Hardy AKA Black Cat! The second, Marvel's Spider-Man: Turf Wars, in November 2018, and the third, Marvel's Spider-Man: Silver Lining, in December 2018. Buy all three installments of Marvel's Spider-Man: The City That Never Sleeps as a bundle for $24.99, or each installment is available for $9.99. If you're pre-ordering the game, we recommend snagging the Digital Deluxe Edition where you'll score pre-order bonus content as well as a custom one-of-a-kind physical Spidey pin!
Are you ready for a Re-Revolution? Because Korg makes his way into the Contest this week! Plus, he brought along his pal Miek for some of the action.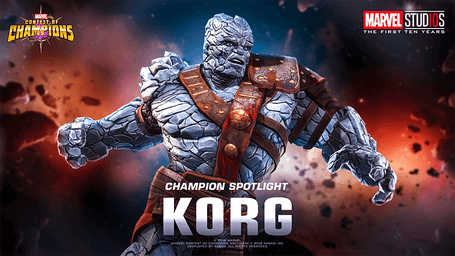 As you can see below, Korg is made of rocks, and you SHOULD be intimidated. 
Korg's basic abilities include Rock Anatomy, Crowd Excitement, Rock Shield, and Unstoppable. Rock Anatomy provides Korg immunity to Bleed, Shock, and additional Critical Resistance but decreases his Energy Resistance by 20%. Korg's an efficient Alliance Wars Defender, but champions who have Energy Attacks will have an advantage against him. When going against him, bring in champions like Bishop, Dormammu, Doctor Strange and Magneto. With his body made of rocks, Korg won't be able to Bleed and Shock, making him a great counter against champions like Blade or Wasp. 
The crowd goes crazy when Miek makes an appearance while Korg is blocking an attack, increasing Crowd Excitement by 1 for 20 seconds. +1 on Well Timed Blocks. Only 4 Crowd Excitement charges can be gained through this ability. The crowd dislikes cowards cheering for Korg when opponents Evade or Dexterity his Basic Attacks, increasing Crowd Excitement by 2 for 20 seconds. When Crowd Excitement reaches 4 or more, Korg becomes Unstoppable and Unblockable for 2.5 seconds.
Korg begins the fight with 9 Rock Shield charges which are removed each time he is struck. An additional charge is removed when Korg's Dash Attack is interrupted by a Light Attack and if Struck by a Special Attack 3, all Rock Shield charges are removed instead. While Rock Shield is active, powerful enemy attacks cannot deal more than 40% of the opponent's Attack Rating in a single hit. Rock Shield will be able to reduce damage taken by a great amount, and when Korg is awakened, he will become a monster Alliance Wars defender until players create new strategies when fighting against him.
Special moves include Hey, Take It Easy Man!, Rocknado, and Friendly Fire; while his signature ability is Rock Hard Thorns. Master Strength, Greater Strength, Glass Cannon and Double Edge. All of those Masteries that enhance Base Attack will enhance the damage dealt by Thorns, making Korg an even better defender. Korg has one of the lowest Energy Resistance stats in the game, acquiring this Mastery will help protect him against champions like Bishop and Magneto.
Collect Korg now!
The Hype Box
Can't-miss news and updates from across the Marvel Universe!