Gear
Published June 24, 2019
Collect Hasbro's Collector and Grandmaster Figures at San Diego Comic-Con 2019
Hasbro's latest San Diego Comic-Con exclusive reveal features two favorites from the Marvel Cinematic Universe!
Two of the biggest personalities in the Marvel Cinematic Universe can make their way into your action figure collections thanks to Hasbro and San Diego Comic-Con 2019! That's just one of the places where you'll be able to get the Hasbro Marvel Legends 6-Inch Collector and Grandmaster two-pack!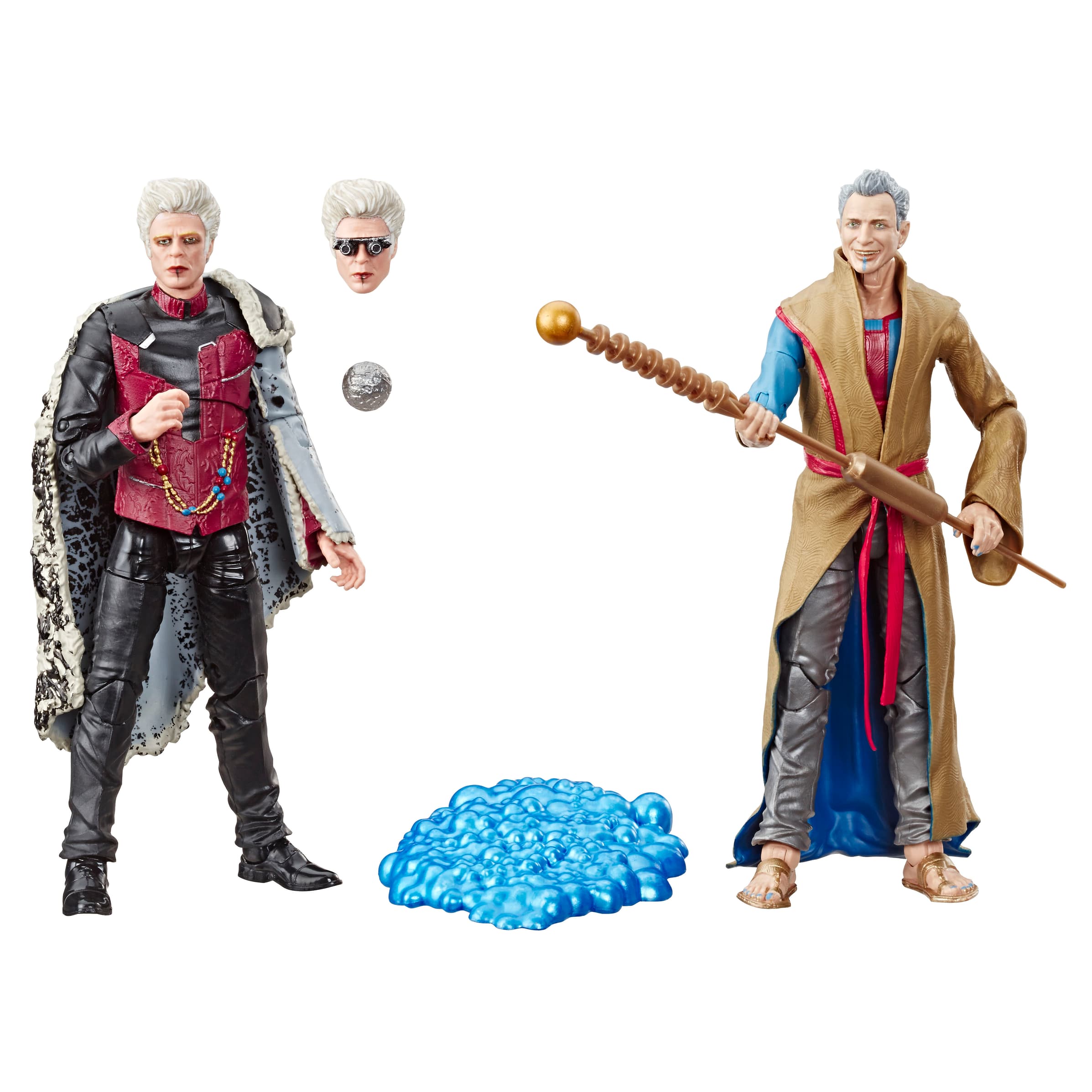 Taneleer Tivan, otherwise known as the Collector, first appeared at the end of Marvel Studios' Thor: The Dark World when Volstagg and Sif entrusted the Aether to his care. Played by Benicio del Toro, the character also played important roles in Marvel Studios' Guardians of the Galaxy and Marvel Studios' Avengers: Infinity War when he met an unfortunate end at the gauntleted hand of Thanos.
Jeff Goldblum's Grandmaster made his presence felt in Marvel Studios' Thor: Ragnarok as the leader of Sakaar and the main force behind the planet's Contest of Champions. He loved having a star like Hulk around, but the Asgardian presence of Thor proved so disruptive that it all began to fall down around him. The Grandmaster's current status remains unknown, but those who revolted against him didn't seem too happy with him at the end of the movie.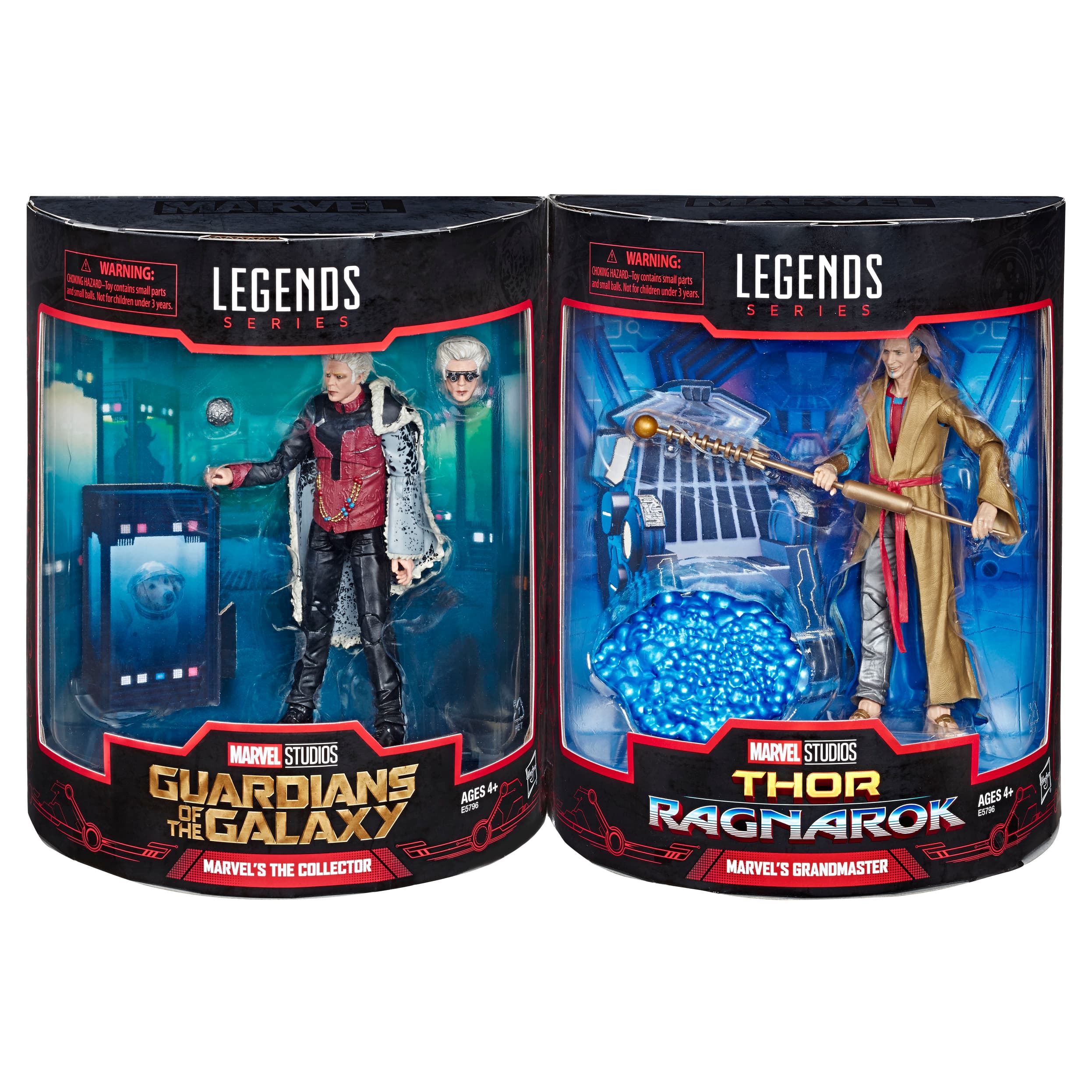 Both figures come packed with the level of detail and articulation you've come to expect from Hasbro's Marvel Legends line. To create an even better play or display experience, the Collector comes with an alternate goggled head as well as the orb containing the Power Stone. Meanwhile, Grandmaster's got his trusty Melt Stick and a pile of goo that used to be one of his enemies! 
These characters became fast favorites on the big screen and will make a cosmic addition to any collection. If you're interested, head on over to Booth #3329 at San Diego Comic-Con 2019 or HasbroPulse.com after the show!
Stay tuned to Marvel.com for more news about San Diego Comic-Con 2019!
The Hype Box
Can't-miss news and updates from across the Marvel Universe!