Gear
Published November 20, 2023
Holiday Gift Guide 2023: Asmodee Board and Card Games
Shop the items now!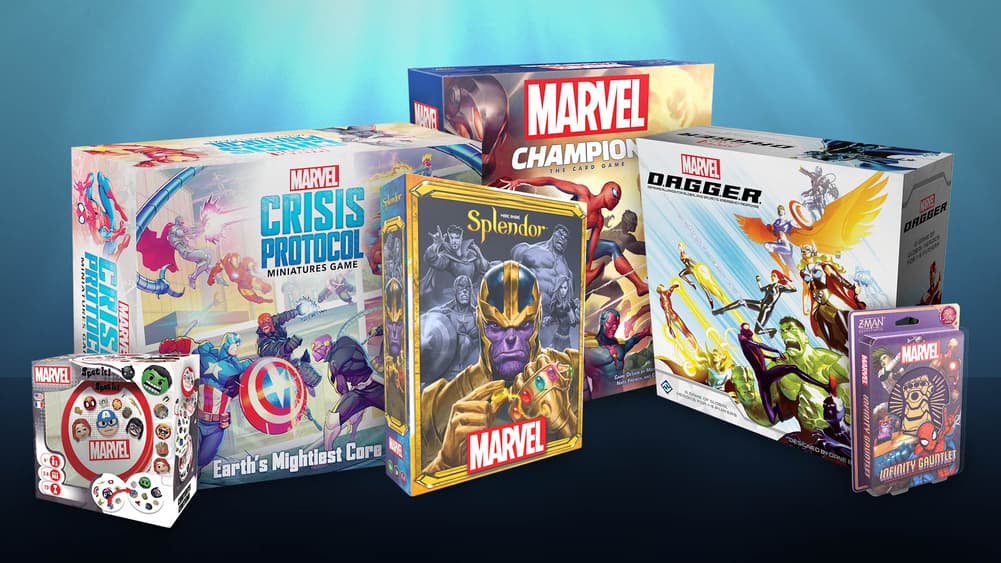 Whether you're looking to play with one Marvel Super Hero, or half a dozen, Asmodee has a wide variety of assorted board and card games perfect for the holiday season. An entertainment leader specializing in board games, Asmodee is committed to bringing people together through great games and amazing stories — and some of them just happen to come straight out of the Marvel Universe.
So as you gear up for gift-giving season and start making lists and checking them twice, there's something for everyone with Asmodee's wide variety of assorted games. Be the hero of the holidays when one of these is unwrapped.
Explore Asmodee games from the Marvel Universe below!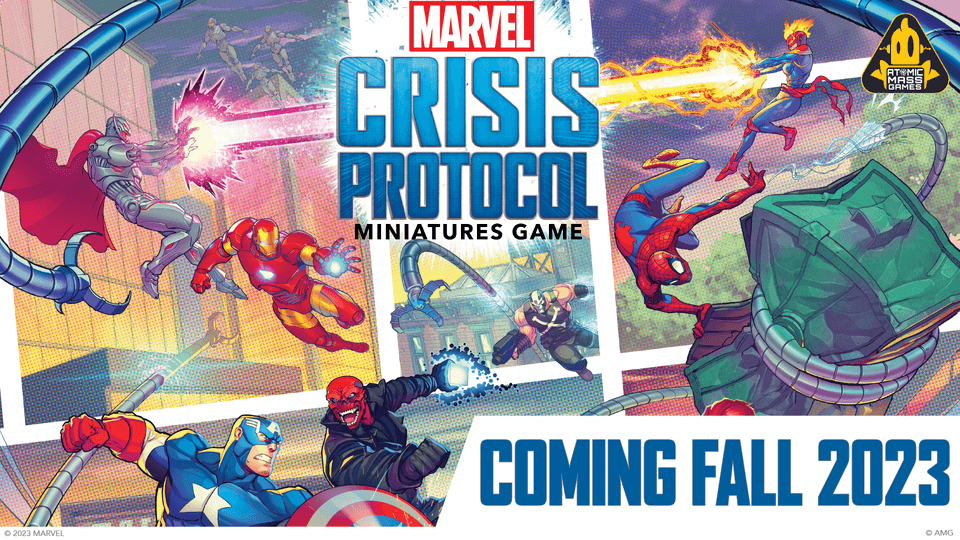 Featuring 13 all-new miniatures of iconic heroes and villains, this set invites players to assemble their own team from across the Marvel Universe and leap back into battles of cataclysmic proportions. Plus, not only can players choose their teams, but they can also customize every aspect of the experience with 26 terrain miniatures to build battlefields, 6 new Crisis Cards, and 20 Team Tactic cards to fine-tune abilities.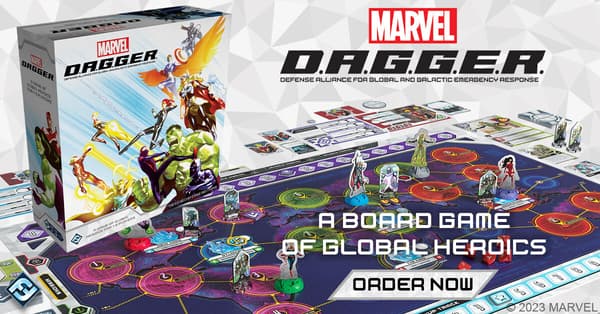 Earth is in danger, and 1 to five players work together to challenge the forces of evil. Play as iconic Super Heroes like Spider-Man, Daredevil, and Black Widow to race across the globe completing missions, battling enemies, and square off for the final showdown. Team up with your allies and take on dangerous threats as you become the greatest heroes in the world!

Set in the Marvel Universe and based on the game Love Letters, this card game of risk is for 2 to 6 players. One player takes on the role of the Mad Titan trying to gather the Infinity Stones, while the other players assemble heroes to stop Thanos before he achieves ultimate power!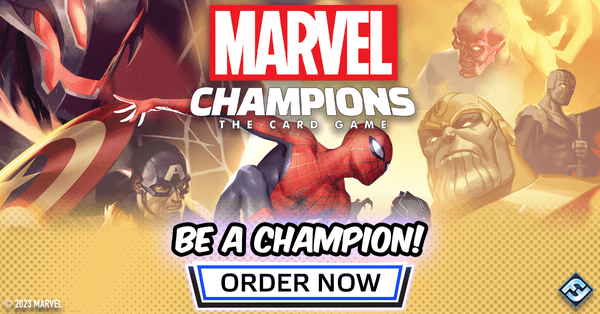 With over 350 cards, 100 tokens, five hit-point trackers, and more, players take on the roles of the iconic heroes of the Marvel universe as they try to stop infamous villains from enacting their devious schemes. Choose to play as Iron Man, Captain Marvel, Spider-Man, Black Panther, and She-Hulk! Combine your powers to take down the rampaging Rhino, the devious Klaw, or the utterly terrifying Ultron!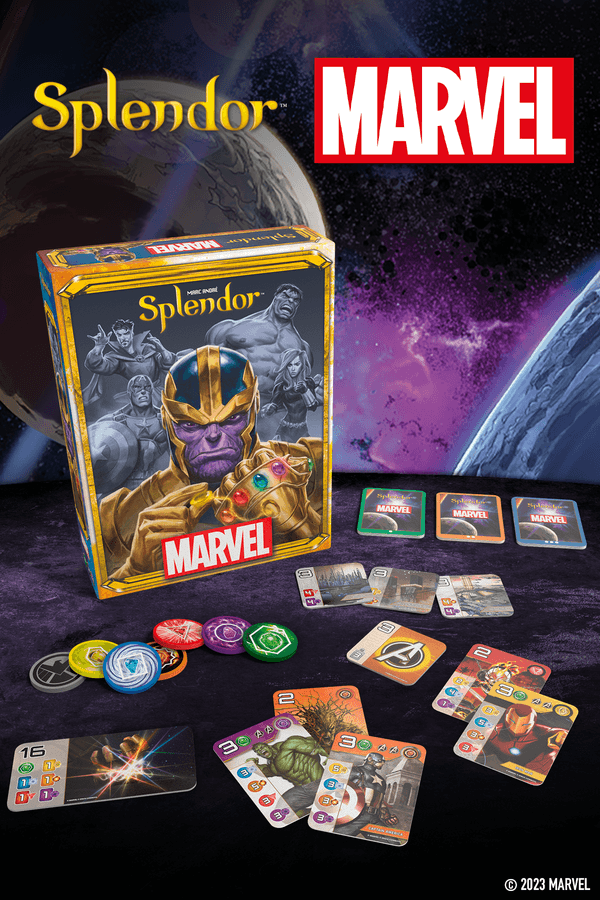 The classic board game returns as the Marvel Universe takes over. New tactics, new rule tweaks, and entirely new victory conditions. 90 characters of the Splendor Universe and wondrous locations await you!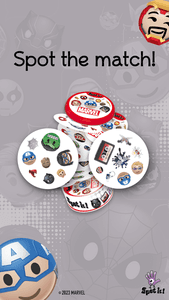 This new version of Spot It! combines different characters from Marvel comics with one of the most emblematic family games. Players try to spot the single matching symbol between two cards in a playful battle of speedy observation. Featuring some of the most iconic Marvel Super Heroes: Iron Man, Captain America, and Black Widow!
The Hype Box
Can't-miss news and updates from across the Marvel Universe!