Movies
Published April 19, 2019
'Avengers: Endgame' Refresher: War Machine
Where we last left off with Rhodey.
Colonel James Rhodes, aka Rhodey, has been ready to fight since the very beginning of the Avengers Initiative, all the way back in Marvel Studios' "Iron Man". Now, he's finally got his chance to fight and fly in the War Machine armor. As we head into "Avengers: Endgame," let's take a look back at how Rhodey stepped into battle in the first place.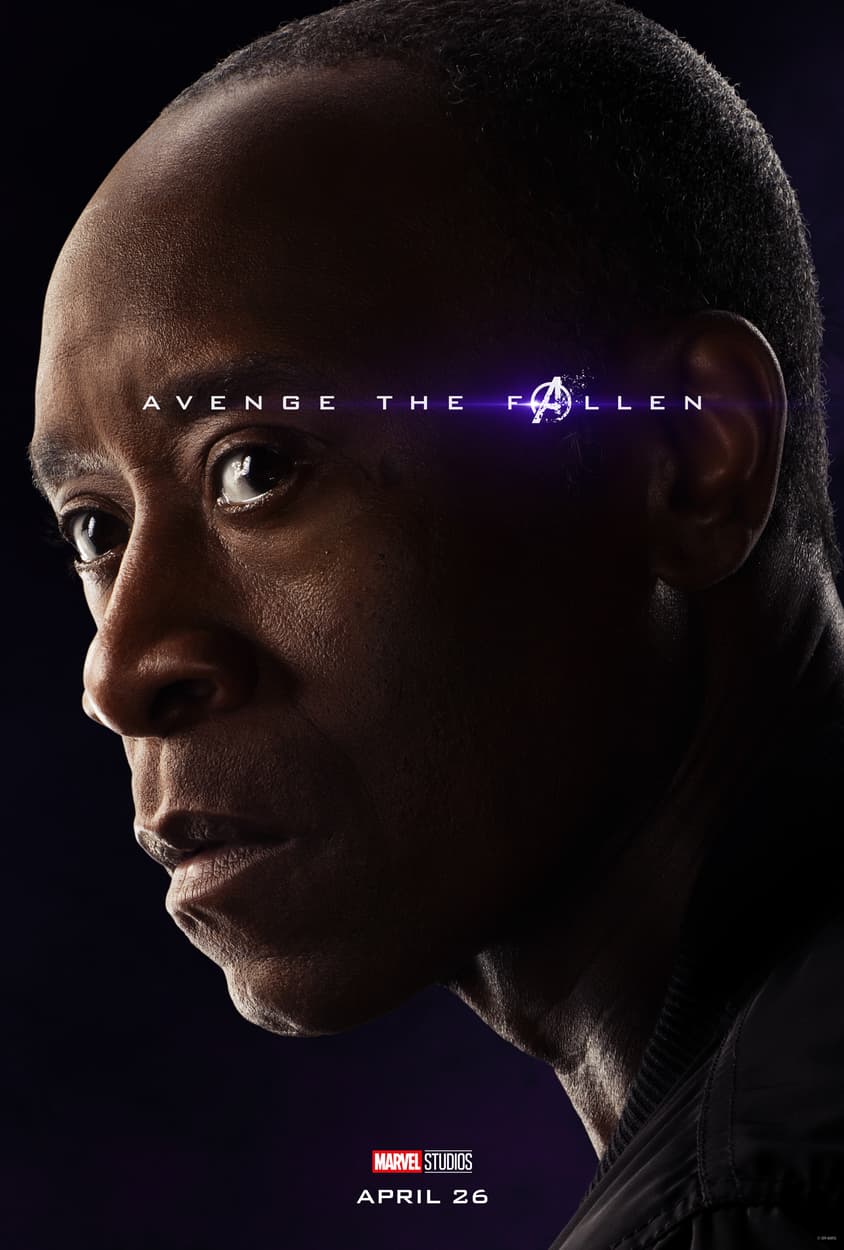 As a longtime friend of Tony Stark, Rhodey has seen the Avengers come together since Day One. He put on the War Machine armor for the first time in "Iron Man 2," and later joined the Avengers in "Avengers: Age of Ultron" to not only flight Ultron, but also help save the people of Sokovia. What happened in Sokovia then led to the Sokovia Accords, which Rhodey was willing to get behind, right alongside Iron Man.
This led to the huge conflict between Tony and Steve Rogers in "Captain America: Civil War," which brought Rhodey to Germany. It was here that Rhodey was accidentally shot by Vision (who was also fighting for Team Iron Man), who destroyed the War Machine suit Rhodey was flying in. Rhodey, unable to control his suit after Vision's blast, fell to the ground badly injuring himself.
Rhodey then went through intense physical therapy to help him walk again, and began using leg braces. So, it's no surprise that Rhodey quickly became disillusioned with the Sokovia Accords and even though he signed them, he didn't necessarily support them anymore. When Captain America, Black Widow, Falcon, Scarlet Witch, and Vision all show up at Avengers headquarters in "Avengers: Infinity War," he's more than willing to help them out and also join in whatever comes next.
The group then travels to Wakanda to help save Vision, and also fight Thanos' invading army. Though the Avengers won the battle against Thanos' army, they were unable to defeat Thanos himself. The Man Titian collected all of the Infinity Stones, completed his Infinity Gauntlet, and snapped half of humanity away.
Rhodey is, quite understandably, pretty upset about all of this. He also is completely unaware that somewhere out in the cosmos Tony has actually survived the snap. For all Rhodey knows, Tony is gone, and his emotions are definitely showing in the released "Avengers: Endgame" trailers and clips. Rhodey is somewhat short and clearly bitter when talking with the other Avengers. If he wasn't completely embittered with the government, he is now.
But considering all Rhodey has been through over the last decade, we know he's a fighter and no matter what's standing in his way, he's going to do whatever it takes to save half of humanity.
See the culmination of the last decade of the Marvel Cinematic Universe. Marvel Studios' "Avengers: Endgame" opens in theaters on April 26. Get tickets on Fandango now!
Marvel Insiders! Experience Marvel Studios' "Avengers: Endgame" in REALD 3D. Redeem your points for 25% off RealD3D tickets on Atom Tickets. Visit marvel.com/insider/rewards for more details. Terms apply.
Follow @Avengers on Twitter, and Like "The Avengers" on Facebook for the latest on the Avengers as it develops!
The Hype Box
Can't-miss news and updates from across the Marvel Universe!