Movies
Published February 10, 2023
'Black Panther: Wakanda Forever' - A Conversation with Danai Gurira & Simone Manuel
A discussion on the importance of swim education in BIPOC communities
As fans returned to the world of Wakanda in Marvel Studios' Black Panther: Wakanda Forever, we were also introduced to the underwater culture of Talokan, lead by the enigmatic Namor. The production of the film required filmmaker Ryan Coogler and the cast to get wet and with water, comes swimming. 
As we celebrate Marvel Studios' Black Panther: Wakanda Forever, Danai Gurira who portrays Okoye in the film, shares her experience er experience on the set of Marvel Studios' Black Panther: Wakanda Forever and the revelation that her fellow cast members had to learn how to swim during the production of the film in a discussion with Simone Manuel, Olympic Gold Medalist presented by by Marvel Studios' Black Panther: Wakanda Forever now on Blu-ray. 
You can watch the entire conversation above, where, Gurira and Manuel discuss the importance of swim education in BIPOC communities. Danai Gurira shares, "When I was told by Ryan Coogler that Wakanda Forever was going to involve a great amount of swimming, I was extremely excited...I've always loved the sport. I grew up with it, and the one thing I've never seen is a lot of BIPOC people of color on screen in water navigating it. But as we started to train, I started to realize a lot of my castmates were learning from scratch. And that really got me invested in what is it about us and this sport, which is more than a sport? It's a life skill. It's the difference between life and death in many circumstances. And that led me to start learning more and more about this astounding icon sitting next to me who I've admired for many years and definitely started to pay attention to once I saw her win the gold medal in the 100 meter freestyle in 2016 at Rio. And from then on, I was very interested in her and and her voice, and she has really used it. And that is none other than Simone Manuel."
In the discussion, Simone Manuel expands further on her foundation and how they're helping the community, "The Simone Manuel foundation's mission is really to provide resources and education to BIPOC children and families, to prepare them for swim readiness and swim safety. And so for me, it's about education, awareness, empowerment and storytelling. And so I really want to have people understand why we don't swim and some of the challenges we face, but also provide them with access. And I think that telling my story hopefully allows people to understand why we don't swim. And I think that it's going to hopefully save some lives."
Watch the full discussion above to hear more about Danai Gurira and Simone Manuel's journeys and to learn more about Love Our Girls, visit https://logpledge.org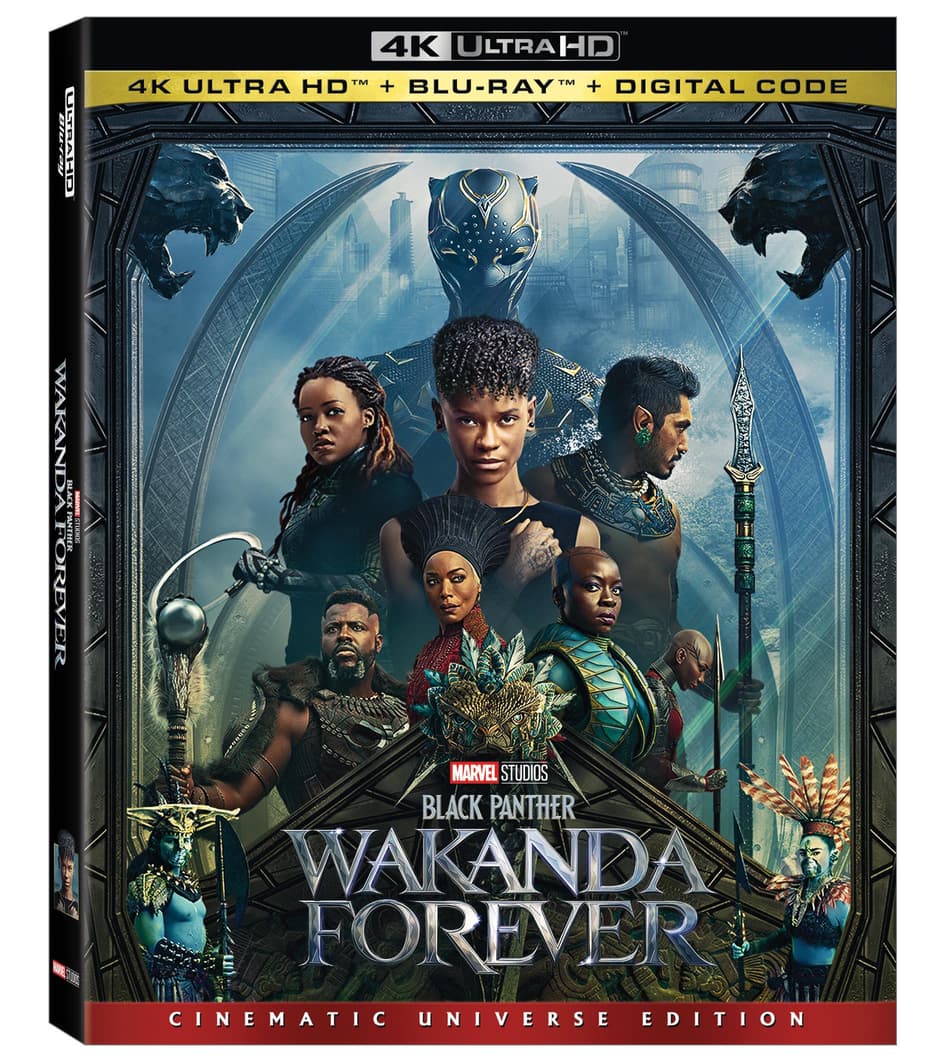 The Hype Box
Can't-miss news and updates from across the Marvel Universe!