Movies
Published May 13, 2019
Ahead of 'Dark Phoenix' Release, Stars Reflect on 'X-Men' Film Franchise's 20 Year Legacy
Tickets are on sale now!
In celebration of X-Men Day, not only are tickets now on sale, we get a new spot for the upcoming "Dark Phoenix" reflecting on the "X-Men" film franchise's nearly 20 year legacy!
Opening the spot, we see Wolverine (Hugh Jackman) question Charles Xavier's School for the Gifted followed by a montage of memorable moments from the "X-Men" film franchise, starting with the 2000 "X-Men," before revealing the X-Men will now face their most dangerous enemy yet—one of their own.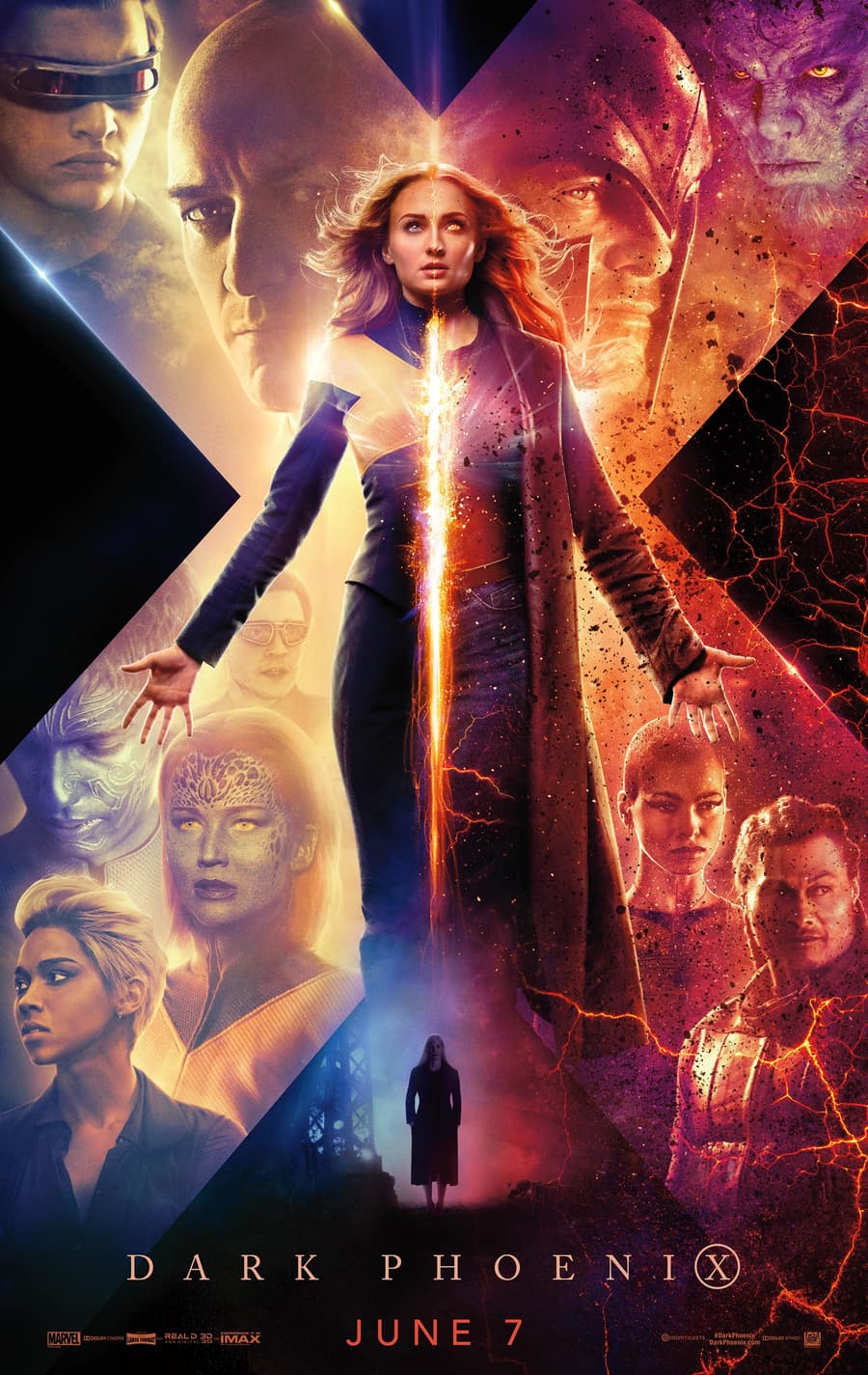 "Dark Phoenix," in theaters June 7, is the story of one of the X-Men's most beloved characters, Jean Grey, as she evolves into the iconic Dark Phoenix. During a life-threatening rescue mission in space, Jean is hit by a cosmic force that transforms her into one of the most powerful mutants of all. Wrestling with this increasingly unstable power as well as her own personal demons, Jean spirals out of control, tearing the X-Men family apart and threatening to destroy the very fabric of our planet. It is the culmination of 20 years of X-Men movies, as the family of mutants that we've come to know and love must face their most devastating enemy yet – one of their own.
As the X-Men's 20 year franchise culminates with "Dark Phoenix," 20th Century Fox released a featurette, with film stars new and old, highlighting the X-Men's legacy.
In the featurette, Hugh Jackman (Wolverine) revealed, "When the very first 'X-Men' came out, nobody saw it coming." "It was like, okay, this is something new...they're seeing something different here," added Michael Fassbender (Magneto). "The history of the franchise, I hope will be a legacy," shared Patrick Stewart (Professor X). "That we satisfied the legend of these characters." "What makes all the mutants and X-Men so beautiful is that we're all so different," added Halle Berry (Storm).
Several of the film talent also took to social media to reflect on their roles for X-Men Day:
Hugh Jackman (Wolverine)
Ryan Reynolds (Deadpool)
Jennifer Lawrence (Mystique)
Shawn Ashmore (Iceman)
Aaron Standford (Pyro)
Will Yun Lee (Harada)
Evan Peters (Quicksilver)
Kodi Smit-McPhee (Nightcrawler)
Adan Canto (Sunspot)
Katie Stuart (Shadowcat)
Daniel Cudmore (Colossus)
Summer Fontana (Young Jean Grey)
A Phoenix will rise, and X-Men will fall, on June 7. Tickets for "Dark Phoenix" are now on-sale: DarkPhoenixTickets.com
Stay tuned to Marvel.com for the latest on all things X-Men, and follow "X-Men Movies" on Facebook, Twitter, and Instagram.
The Hype Box
Can't-miss news and updates from across the Marvel Universe!