Movies
Published November 3, 2017
Executive Producer Brad Winderbaum Talks About Thor's Evolution Culminating in 'Thor: Ragnarok'
See 'Thor: Ragnarok' in theaters now!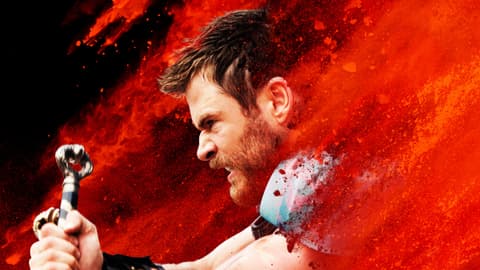 The God of Thunder has finally arrived as Marvel Studios' "Thor: Ragnarok" opens in theaters today. As the mighty Avenger takes on the Goddess of Death, this fight is the biggest battle Thor has faced but he's changed and ready to face the challenge with a big, green friend by his side.
Executive Producer Brad Winderbaum spoke with Marvel.com about how Thor has evolved throughout his namesake films and just what makes "Ragnarok" stand out from the series.
"Well just as in 'Captain America: Winter Soldier,' we kind of broke down some of the real fundamental ideas about the MCU that you took for granted, specifically S.H.I.E.L.D.. I think that also in Phase One, we established this cosmology that involved Asgard and Odin and certain ideas of things that you just thought were eternal and could never change. And what this film does is it breaks them down in a very similar way that 'Winter Soldier' broke down S.H.I.E.L.D.."
"Thor: Ragnarok" showcases the evolution of the films for the "Thor" series. Winderbaum explains how Thor is in a different place both physically and mentally, "He's now spent years on Earth living with the Avengers, hanging out with Tony Stark. He understands Earth's sensibilities. He's got a really quick wit, a great sense of humor, he understands sarcasm in a way he didn't in the first film. And so from a character perspective, we're bringing all of that personality into space with them."
"It is a flip on the fish out of water in a way because now he's not the butt of the jokes, kind of wandering around, you know, not realizing why things are the way they are. He's looking at the world and bringing a certain sarcasm and irony to this cosmic landscape."
In what state do we find our hero after the two years Thor has been adventuring leading up to this film? "We kind of find him as like a lone gunslinger," describes Winderbaum. "A guy who's been adventuring around the cosmos, for two years right at the top of our movie. So he's a more savvy version of [himself]."
Hair doth make the God of Thunder and as we see in the trailer, Thor has lost his golden locks which strips him to his core. "There is a worthiness—what helps someone find self worth—at the core of Thor as a character," revealed Winderbaum. "That theme remains central in this film as it was in the first one. However in the first one, where he was a petulant prince who had to learn humility; in ["Thor: Ragnarok"] he wants to kind of become a better man—to accept himself as a leader—as a king. As someone who can lead Asgard."
This time around Thor gets a little help from an old friend. Winderbaum talked about how Hulk came to be an important figure in the "Ragnarok" story. "In the earliest development, we were looking at Planet Hulk as inspiration. Maybe not even to integrate the Hulk into the franchise but the idea of a planet where there's gladiatorial games as a Thor predicament was really a cool idea to us. Somewhere in the early conversations when it looked like it was going that way, it was a no brainer. As soon as that sparked—it ignited kind of an idea machine—and suddenly he was married to the plot."
Check out the ultimate team up in "Thor: Ragnarok," out now! Follow @ThorOfficial on Twitter and like Thor's official Facebook page for all the latest news and updates!
The Hype Box
Can't-miss news and updates from across the Marvel Universe!