Movies
Published July 6, 2018
Five Essential Ant-Man Adventures Big and Small
Check out this reading guide to find out more about the minuscule hero!
Read the comics that inspired Marvel Studios' "Ant-Man and the Wasp" with MARVEL UNLIMITED by getting the first month for just 2 cents!* Unlock over 20,000 digital comics to read when and where you want. Use code "GHOST" at checkout. *Offer valid 7/2/18 12:00 AM ET to 7/23/18 11:59 PM ET on monthly memberships only. Offer is open to new and former (now-cancelled) Marvel Unlimited members.
Marvel Studios' "Ant-Man and the Wasp" are teaming up on the big screen tomorrow, July 6! To get ready for this giant-sized event, why not revisit the comic book beginnings of Hank Pym and his experimentation with the science of shrinking technology.
These stories establish the origins of Ant-Man, a founding Avenger, and his research in Pym technology and myrmecology—the scientific study of ants. Find out how new MCU characters Bill Foster and Ghost first came to be and how Scott Lang ended up taking on the mantle of the pint-sized hero, with these essential Marvel comics.
TALES TO ASTONISH #27 (1962)
Stan Lee, Larry Lieber, and Jack Kirby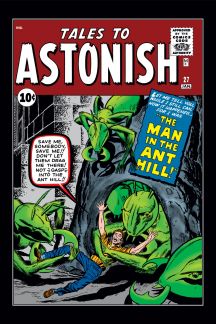 Tales to Astonish (1959) #27
This classic book is where readers are first introduced to Doctor Henry Pym, who knows that the only way to truly test your experiment, is to use yourself as the test subject. In the short story "The Man in the Ant Hill," scientist Hank Pym tests his reducing and enlarging serums, only to find himself trapped by an ant colony. In this introductory story, there are no costumes, no heroics, just a man and his scientific research gone awry.
BLACK GOLIATH (1976)
Tony Isabella, George Tuska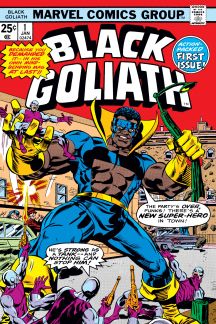 Black Goliath (1976) #1
This series features Hank Pym's former protege Bill Foster. After moving to Los Angeles to oversee the Stark Enterprises west coast laboratory, Foster eventually takes on Pym's mantle to become the size-changing Goliath.
MARVEL PREMIERE #47 (1979)
David Michelinie, Bob Layton, John Byrne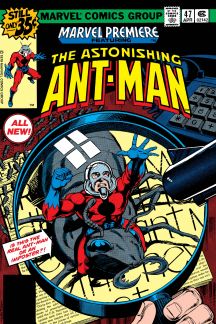 Marvel Premiere (1972) #47
The introduction of a new Ant-Man, Scott Lang. This book was the basis for the first Marvel Studios' "Ant-Man" film with a recently paroled Lang trying his best to be a good father to his daughter Cassie. Circumstances led him back to a life of crime, thus intertwining his life with Doctor Henry Pym.
IRON MAN #219 (1987)
David Michelinie, Bob Layton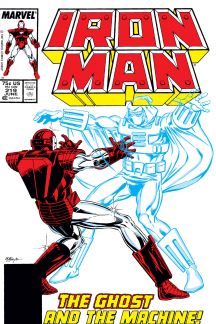 Iron Man (1968) #219
While this is not Ant-Man/Iron Man crossover, this issue is significant in the fact that it's the first appearance of Ghost. In the comics Ghost is Iron Man's nemesis but in the MCU the character is now female and gets a whole new backstory as a foe for Scott, Hank, and Hope. See the character's beginnings in this essential first issue.
ANT-MAN #1 (2015)
Nick Spencer, Ramon Rosanas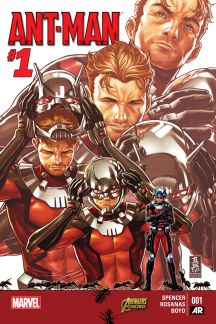 Ant-Man (2015) #1
This take on Ant-Man brings it all back home, revisiting Scott Lang's past as a divorced ex-con who stole Hank Pym's tech for the sake of his family. But life is full of curveballs and once again Scott is faced with choosing between being a hero or returning to the life of a criminal.
Can't get enough our tiny heroes and want to read all these digital comics? Check out Marvel Unlimited!
Catch up with Ant-Man when Marvel Studios' "Ant-Man and The Wasp" debuts in theaters on July 6. Get tickets on Fandango now!
Follow @AntMan on Twitter and like Ant-Man on Facebook for the latest on "Ant-Man and the Wasp," and as always keep your eyes peeled to Marvel.com!
The Hype Box
Can't-miss news and updates from across the Marvel Universe!