Movies
Published July 20, 2018
Looking at the Visual Development of Marvel Studios Over the Past Ten Years
The concept artists of the Marvel Cinematic Universe discussed their work at San Diego Comic-Con.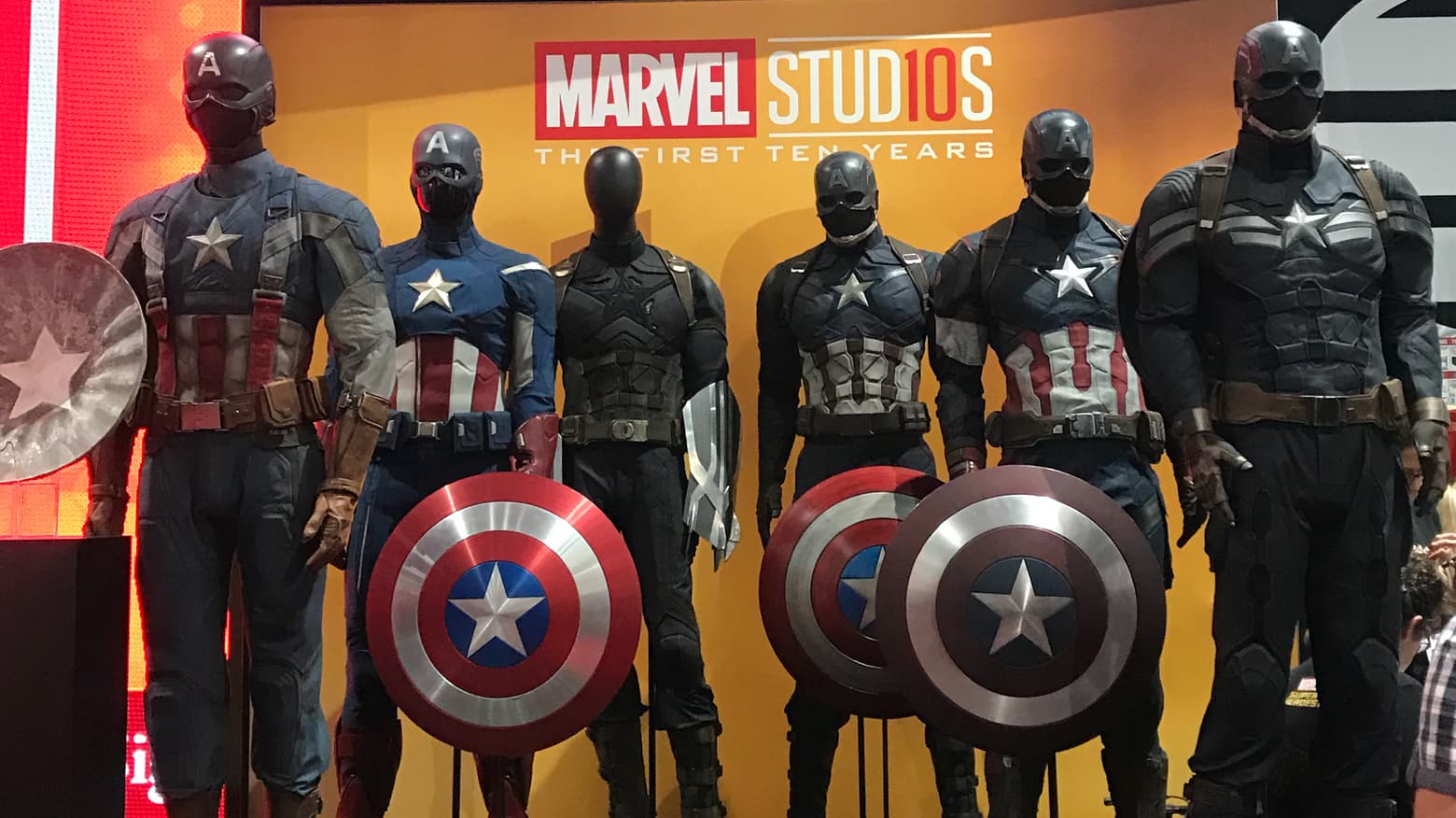 As Marvel Studios celebrates the anniversary of their first decade of movie releases, several of the talented individuals who have helped shape these unprecedented films gathered at San Diego Comic-Con for the Marvel Studios: The First 10 Years, Visual Development panel. 
Having now shaped 20 movies so far, as of "Marvel Studios' Ant-Man and the Wasp," moderator Tara Bennett asked Marvel Studios Head of Visual Development, Ryan Meinerding, how he would sum up what the visual development team is exactly, and he replied, "A collection of really engaged fans that happen to be artists." 
Going back to the beginning, with "Iron Man," Meinerding recalled the team looking at the comics and working to figure out how to take them into reality, using the final battle between Iron Man in his Mark 3 armor and Iron Monger as an example, as we saw several examples of development art from Adi Granov depicting that fight. 
Meinerding stressed how the production of "Iron Man" set a template that is still ingrained in Marvel Studios' methodology today, where the artists work directly for the filmmakers, with one-on-one interaction that often isn't the case for other films. Noted Meinerding, of collaborating with Kevin Feige and Jon Favreau on "Iron Man," "That direct connection led us to be really involved in the decision making." 
Charlie Wen, the co-founder and formerly the co-head of Marvel Visual Development (who reunited with his old colleagues for the panel), recalled coming onboard after "Iron Man" had been developed, and how that film had created the base for what the MCU would be, as he went to work on "Thor." With "Thor" expanding the MCU into new realms, Wen recalled the team asking, "How far do we push?" Wen explained, "It's always about balance," and that they would keep "Iron Man" in mind, as far as, "That's where we lived in our world."  
Wen and Meinerding said that Marvel Studios also stands out because the Visual Development team continue to be involved as the physical costumes are created based off their designs, with Wen noting, "Filmmakers would bring us in to look at fabric. We'd do a lot more than the initial artwork." Meinerding said it was gratifying to collaborate with the talented costume designers, and Wen explained, "We're seeing it as a holistic thing.  We're creating a character–one who so many people, us included, care about. We grew up with it." 
Director of Visual Development, Andy Park, agreed that the Marvel Studios set-up is unique. Park grew up a Marvel Comics fan, starting out as a comic book artist, and he said, "My dream was to work on 'Avengers,'" when it came to joining Marvel Studios. As far as the direct interaction with the filmmakers and the costume designers, he appreciated that, "We're more intimately involved with the moviemaking process at Marvel Studios." 
The team discussed how much of their job can involve problem solving, with concept Artist Rodney Fuentebella recalling how his first reaction when asked to design the beloved elevator fight in "Captain America: The Winter Soldier" was to think, "I don't know how to do this!" However, he stressed, "We work in teams," and that as a team, "We can see what's working and what's not," figuring out the best way to reach their goals. 
Senior Concept Illustrator Jackson Sze worked on "Black Panther," something he said he was very fortunate to do, as he helped conceive what exactly Wakanda would look like. Sze revealed he was first working on concept ideas for Wakanda around 2011, but that the story wasn't ready yet, and that it all came together when Ryan Coogler joined the project as director years later. Sze said he really enjoyed exploring "Our idea of how Wakanda would hide itself from the world" via their designs. 
Bennett described Visual Development Concept Illustrator Anthony Francisco as "the visual father of Baby Groot," and Francisco recalled doing multiple versions of the character. "It's dear to my heart," Francisco noted, explaining, "I use my kids for reference." When one piece of Francisco's conceptual art for the more aloof, adolescent Groot, playing his video game, was shown, Francisco said it pretty much reflected his son's reaction when he asked him, "Pose for me! Take a picture for me!" only for his son to reply, "No, I'm playing my game!"
The group all had personal highlights from their time at Marvel Studios, with Meinerding remarking, "I never thought I'd get to work on a Spider-Man movie," adding how great it was to now have worked on a couple of different costume designs for Spidey. Meinerding recalled pitching the idea of the Spider-Man costume having emotive eyes, and how happy he was to have people respond to it. 
An audience member asked if it was equally challenging coming up with a new design for an established character as it is designing that first look, and Meinerding replied, "Working the first time is definetely the most challenging part. That character is going to be that thing that defines that movie. It puts the stake in the sand as far as what that movie is going to be." He added, "Later variations are fun because they play off the story." 
Meinerding brought up Captain America's different costumes, and how his looks in "Captain America: The First Avenger" represented Steve Rogers, "Being a symbol at the beginning, then turning away from that" when he wears more of a traditional soldier garb (with just a hint of his Cap uniform) when going to rescue Bucky, as he "Tries to be a soldier, instead of a symbol." Meinerding said that Cap then realizes, "There's some value in being a bit of both" as he dons the costume he wears in the latter half of that film. 
"I was fortunate enough to work on every Cap costume," said Meinerding, explaining that with each new movie appearance for Captain America, they ask, "'What did we do last time? Can we transition that into something this time?' Every time you change the costume it means something." 
San Diego Comic-Con runs from July 19-July 22. Watch Marvel LIVE at www.marvel.com/SDCC2018 for minute-by-minute updates on all things Marvel. Join the conversation using #MarvelSDCC.
 
The Hype Box
Can't-miss news and updates from across the Marvel Universe!