Movies
Published November 7, 2022
'Black Panther: Wakanda Forever': How Wakanda Moves Forward without T'Challa and Chadwick Boseman
"Let's let the movie embrace the passing of this great hero but also celebrate the world he left behind."
In August 2020, the world lost a great humanitarian, performer, and friend. Sadly, Chadwick Boseman passed away from complications from colon cancer, leaving a huge gap where his presence used to be, both for those who knew him personally and for his fans around the world who saw him up on the big screen as King T'Challa, ruler of Wakanda and the heroic Black Panther.
His passing was a shock to all who loved him — both on and off screen, in real life and as an actor — but none more than the cast and creative team of Marvel Studios' Black Panther: Wakanda Forever. At the time of Boseman's passing, the film was already in the early stages of pre-production gearing up for a months-long shoot that would return viewers to the secluded nation of Wakanda and all its beauty.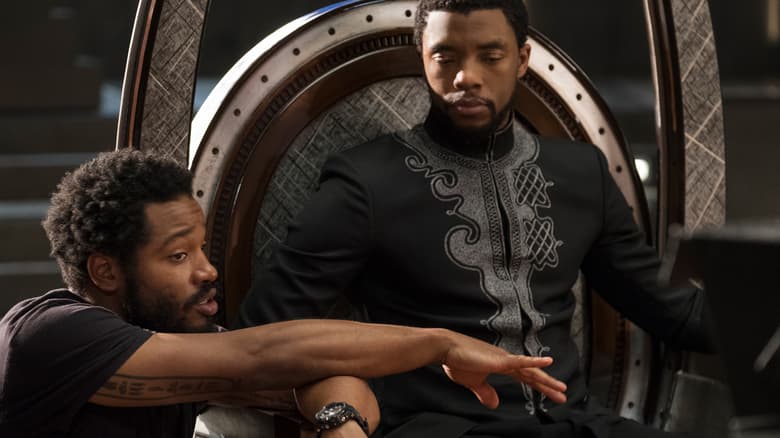 "His passing caught us off guard," Black Panther's producer, Nate Moore, explains. However, he and returning writer/director Ryan Coogler had a sense that something was off — but didn't want to pry into Boseman's private life.
Coogler refers to Boseman's passing as "shocking," continuing that it was "devastating emotionally.
"We really had to take time to grieve for a person that we know [and because] Chad was very much our artistic partner in this," Coogler explains. "Chad was very much our partner in this project and in this franchise and in this storytelling."
Behind the scenes, the creative team began discussing how to move forward with a return to Wakanda, considering the man who helped make it the icon it is today was no longer here. Eventually, the team realized the on-screen Black Panther legacy needed to continue without Boseman, because, at the end of the day they "knew how much Wakanda meant to Chad."
"Not doing the film would be doing him a disservice because he would certainly be the first person to raise his hand and say, 'Hey, even though I'm not here you should continue this film because it means so much to so many people in so many ways,'" Moore continues. "The best stories are a reflection of our world. I think this movie has a chance, not only to celebrate the loss of the man, both the character and the performer but also to allow audiences to grieve and move on and see that there is still room for hope and joy and fun and laughter even past that."
Nothing that not doing the film would have been the easier thing to do, Moore laughs, "Chad never did the easy thing." Knowing this, the team realized they had to move forward.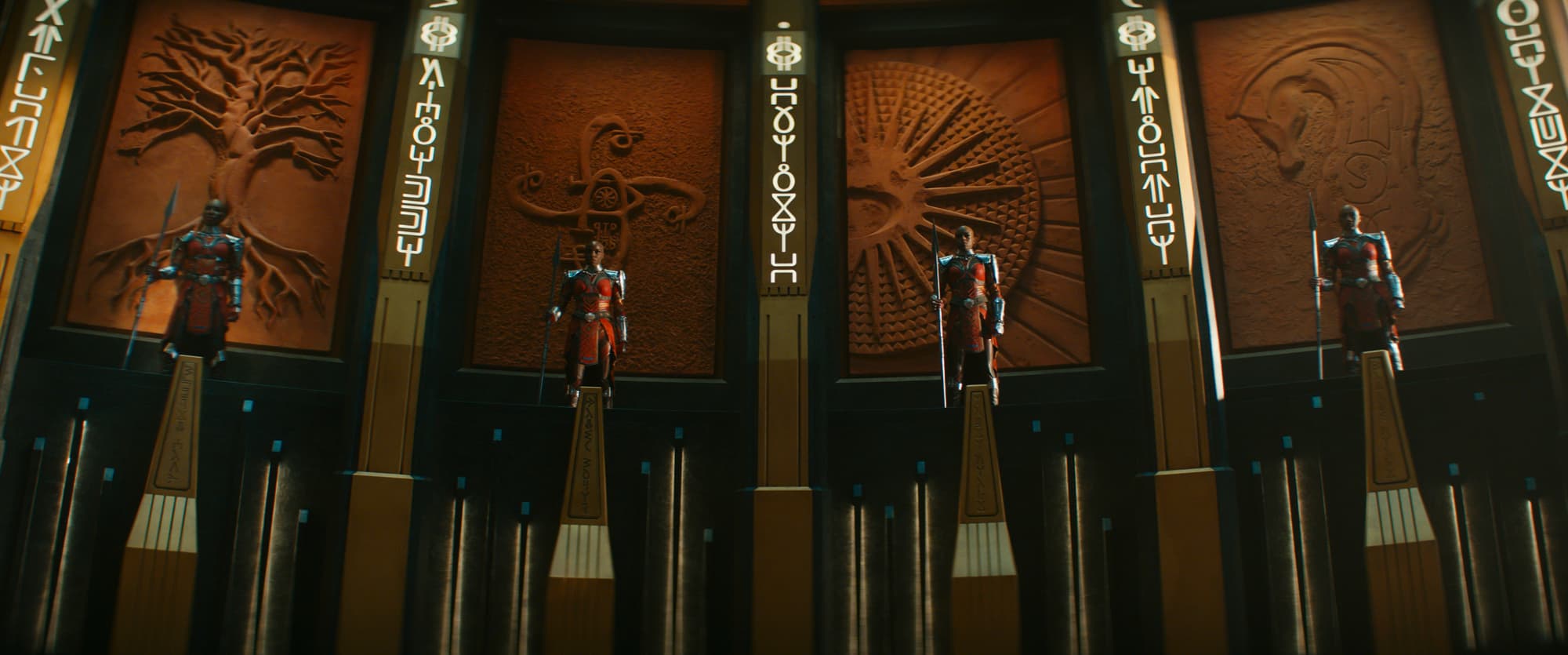 Coogler agreed, noting that with this decision "a new theme kind of surfaced for us of grief and loss and how do you move forward, after losing someone that meant so much to you. We had to think about what the world would be if similar events took place, but his character had passed away before they transpired and that was kind of how we came up with the screenplay we ended up going forward with in terms of making it."
In the end, honoring both T'Challa and Boseman in the film felt like the right thing to do. "We all were in agreement that we didn't want to recast [the role] and we wanted to find a way to speak to the wonderful man he was just outside of his immense talent." Co-writer Joe Robert Cole explains. "Everything he brought to the character, he was. He was noble, he was kind, he was generous he was just he was courageous. All of those and intelligent, all of those qualities he embodied himself and so we really felt it important to honor him."
In Black Panther: Wakanda Forever, T'Challa and Boseman became the movie's guiding "north star. Cole adds, "Let's let the movie embrace the passing of this great hero but also celebrate the world he left behind and very much the story of what did these characters in Wakanda do when their king and their patriarch and their brother and their son are gone."
Black Panther: Wakanda Forever, directed by Ryan Coogler and produced by Kevin Feige and Nate Moore, opens in theaters November 11, 2022.
Wakanda Forever! Follow Black Panther on Twitter, Instagram, Facebook, and find Marvel now on TikTok! 
The Hype Box
Can't-miss news and updates from across the Marvel Universe!