Movies
Published July 6, 2018
Michael Douglas Discusses Hank Pym's Family Conflicts in 'Ant-Man and The Wasp'
Michael Douglas Discusses Hank Pym's Family Conflicts in 'Ant-Man and The Wasp'
Legendary actor Michael Douglas knows a thing or two about the family business, both in real life and in the role of Dr. Hank Pym. From the set of Marvel Studios' "Ant-Man and The Wasp," he talked with a small group of press about Hank's hopeful but wary future for the heroes he helped mold, as well as his first time using a green screen on set.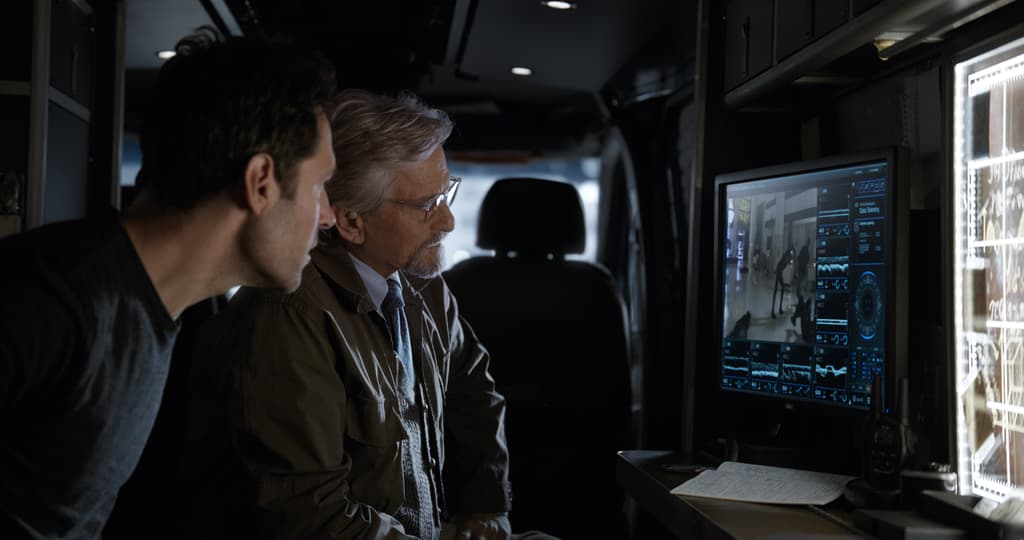 When we left off from Marvel Studios' "Ant-Man," Hank held back his daughter Hope and mentored a new hero to take on the role he created. This time around it's a team effort. "It's much more a team, you know," said Douglas. "The catharsis is going over. She's older. There's much more a sense of working together as partners, as a team."
As far as relationships, Douglas believed Pym is still cautious of anyone getting close to his daughter. "I don't think [Lang's] changed a whole lot," joked Douglas. "He still looks at [him] as not being the right choice for [his] daughter Hope. He still looks a little judgmental. They see you—she can do a little better."
From the first time we saw Scott Lang as Ant-Man, a lot has happened, including an appearance as Giant Man in Marvel Studios' "Captain America: Civil War," which certainly didn't help for relations with Pym. "Yeah he's pretty pissed off about that. He really is. It largely sets the initial tone between Scott and Hank on this one, that you know he didn't share much information with Dr. Pym," chided Douglas.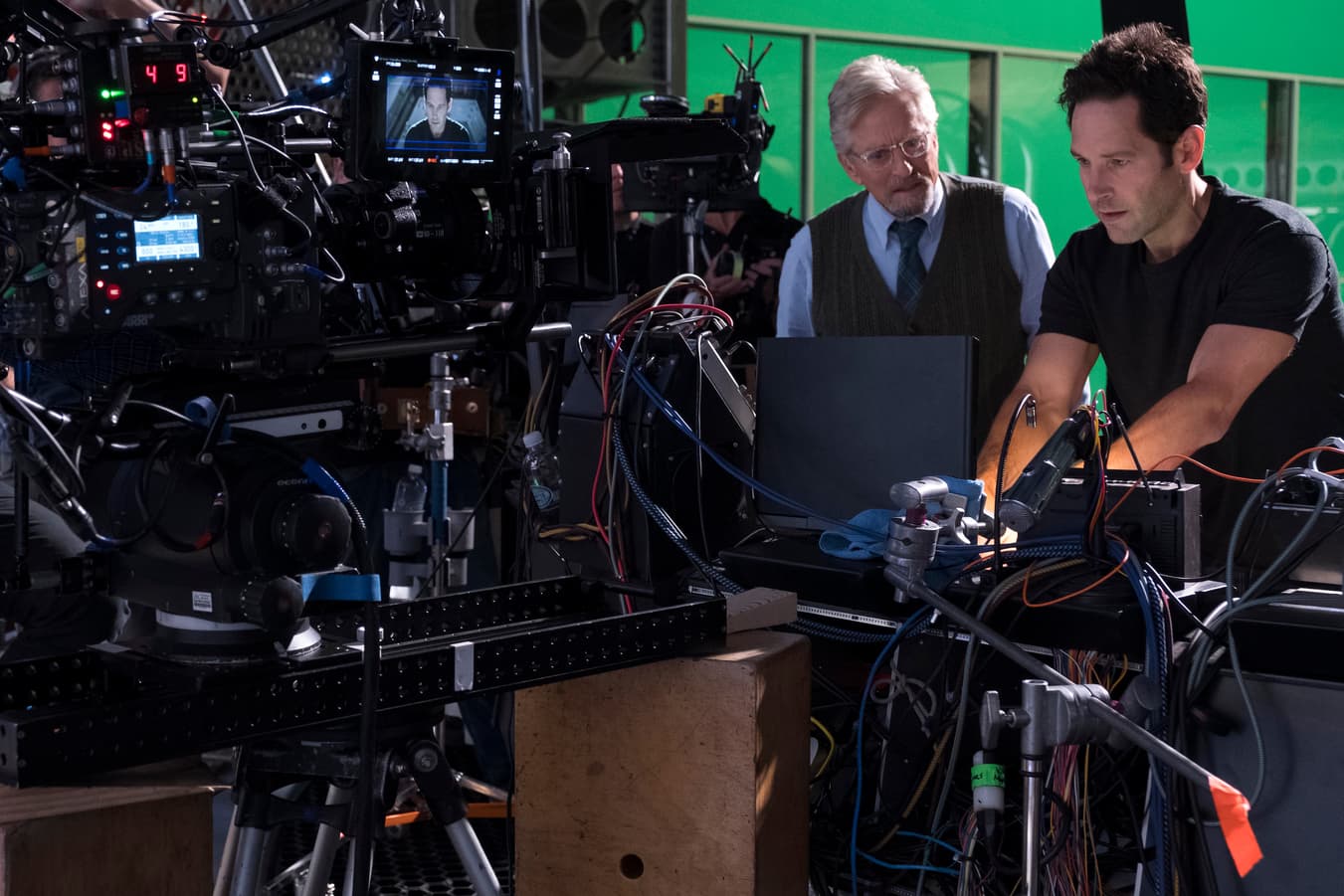 Hank Pym being closed off comes from an emotional place. "He's just obsessed with this love of his life, truthfully," explained Douglas. "He's upset; he lost everything, but he's very wealthy. A lot of this was based upon hopeful wishes you know. Thinking hopefully to the future."
Douglas reflected, "It's all about a deep love; she's never gone. But 30 years' a long time."
It's hard to believe, but despite Douglas' long career in film, he's never had the opportunity to work with a green screen until becoming part of the Marvel Cinematic Universe. "I love this whole experience right. I mean it's so-- I don't know if it's Hank Pym, but it's green screen," commented Douglas. "I've never [done] green screen in my life you know?"
The whole practice was new and amazing to the veteran actor. "It's the whole idea of talking to an ant on your shoulder and the characters see the the breath of imagination and what you can do you now, it's like, staggering," said Douglas.
Marvel Studios' "Ant-Man and The Wasp" debuts in theaters on July 6. Get tickets on Fandango now!
Follow @AntMan on Twitter and like Ant-Man on Facebook for the latest on "Ant-Man and the Wasp," and as always keep your eyes peeled to Marvel.com!
The Hype Box
Can't-miss news and updates from across the Marvel Universe!