Movies
Published July 2, 2018
Paul Rudd Puts Family First in Marvel Studios' "Ant-Man and the Wasp"
Family ties can be as strong as ants!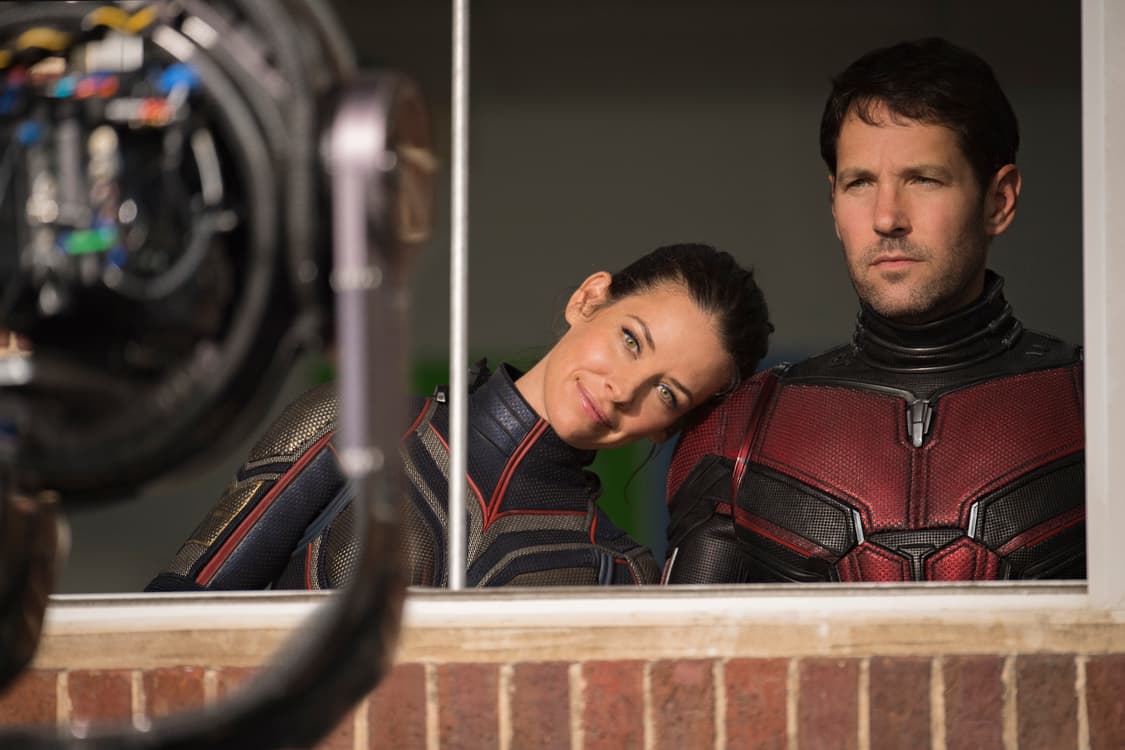 When we last saw Scott Lang in Marvel Studios' "Ant-Man," he was trying to go straight for the good of his daughter Cassie. Now three years later, Marvel Studios' "Ant-Man and The Wasp" will allow us to find out if Scott stayed on that path for the good of his family.
On a set visit for a small group of reporters last year, "Ant-Man and The Wasp" actor Paul Rudd reassured us that Scott is still doing the best he can, "I am now trying to just be as good of a dad as I can be." While that gives the fans hope, you never know when it comes to the Marvel Cinematic Universe; there's always a super villain out there who tends to bend things to their will.
Rudd's portrayal of the former criminal who finds himself in the role of a super hero was just the type of hero that was attuned to him. "I like the idea of playing a super hero that is not innately heroic or super in any way, just you know, a regular person," explained Rudd. "And I like the idea of not embracing the role because of all of the difficulties that come along with having to be so badass, and how it would affect your life and how would it affect your relationships, and certainly being a responsible parent."
"To kind of wrestle with those questions—we did a little bit in the first one—but you know, it's certainly now more pronounced," continued Rudd. He believed Scott's family drives the character's choices, "There's a lot at stake in his life and in his personal life. He cares about all the people involved but it's trying to figure out kind of what to do and also who I am—what kind of person, what kind of parent, and what kind of hero."
Familial feelings tend to extend to partners. While the first movie centered around Scott finding himself, it was always Hope who led the way and taught him the ways of being a super hero. Now that The Wasp is able to step up to the plate, Rudd is excited about working as a team, "We have this new hero that we've already learned about in the first one and now we get to kind of play off of each other and you see a partnership developed which is great."
Rudd's own children have thoughts on their father's super heroic role, "My daughter who is 7, all she does is draw pictures of Ant-Man. It's the sweetest thing in the world so I have lots of pictures of Ant Man which she draws." And what about Rudd's son who was once leery of the character? "He thinks it's pretty cool. I think he thought it was pretty cool back then too, but he just likes to push my buttons."
Marvel Studios' "Ant-Man and The Wasp" opens in theaters on July 6. Get tickets on Fandango now!
Follow @AntMan on Twitter and like Ant-Man on Facebook for the latest on "Ant-Man and the Wasp," and as always keep your eyes peeled to Marvel.com!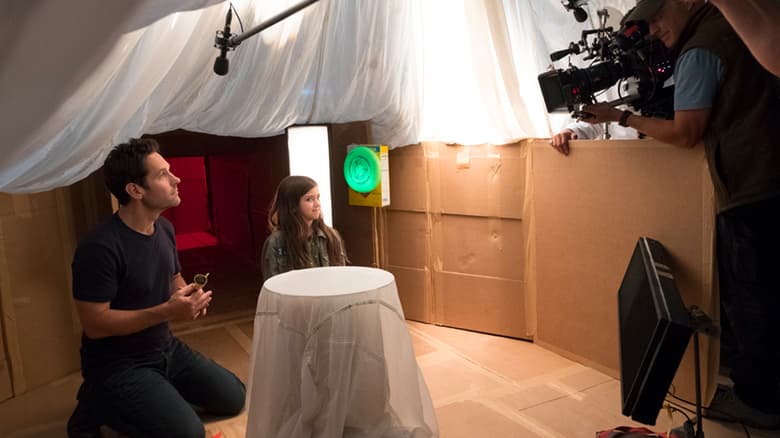 The Hype Box
Can't-miss news and updates from across the Marvel Universe!