Movies
Published June 15, 2021
Scarlett Johansson's Natasha Romanoff Journey From 'Iron Man 2' to 'Black Widow'
Experience Johansson's solo Marvel Studios film 'Black Widow' on July 9!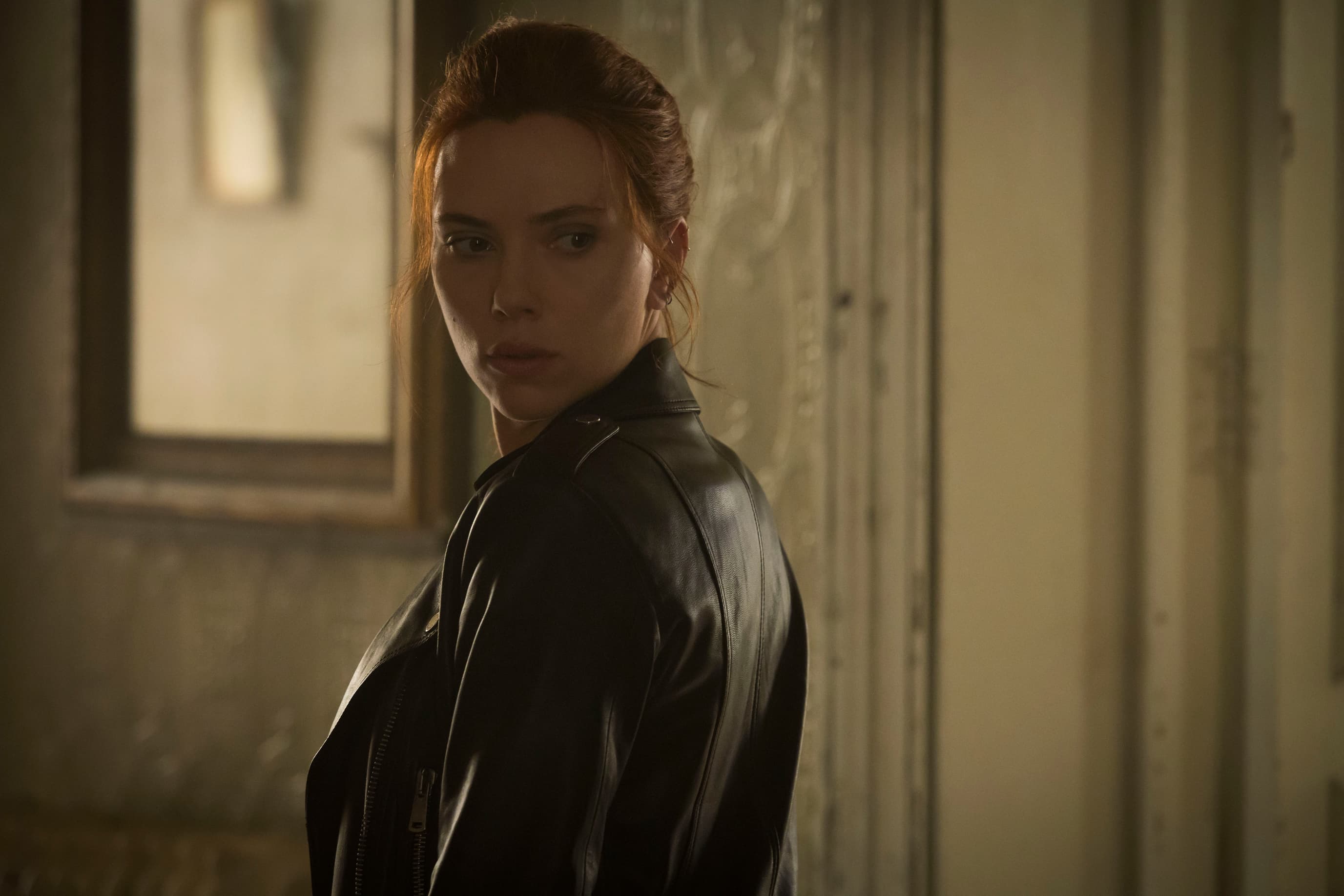 Academy Award-nominated actress Scarlett Johansson first made her Marvel Cinematic Universe debut in 2010 with Marvel Studios' Iron Man 2, and over ten years later, in 2021, audiences will discover her character Natasha Romanoff's story outside of the Avengers with the release of Black Widow, in theaters and on Disney+ with Premier Access on July 9.
Not much is known about Natasha Romanoff, but as an elite super spy, she prefers it that way. What we do now know is that she's done running from her past, and that the Avengers weren't her first family.
In Black Widow, Natasha Romanoff confronts the darker parts of her ledger when a dangerous conspiracy with ties to her past arises. Pursued by a force that will stop at nothing to bring her down, Natasha must deal with her history as a spy and the broken relationships left in her wake long before she became an Avenger.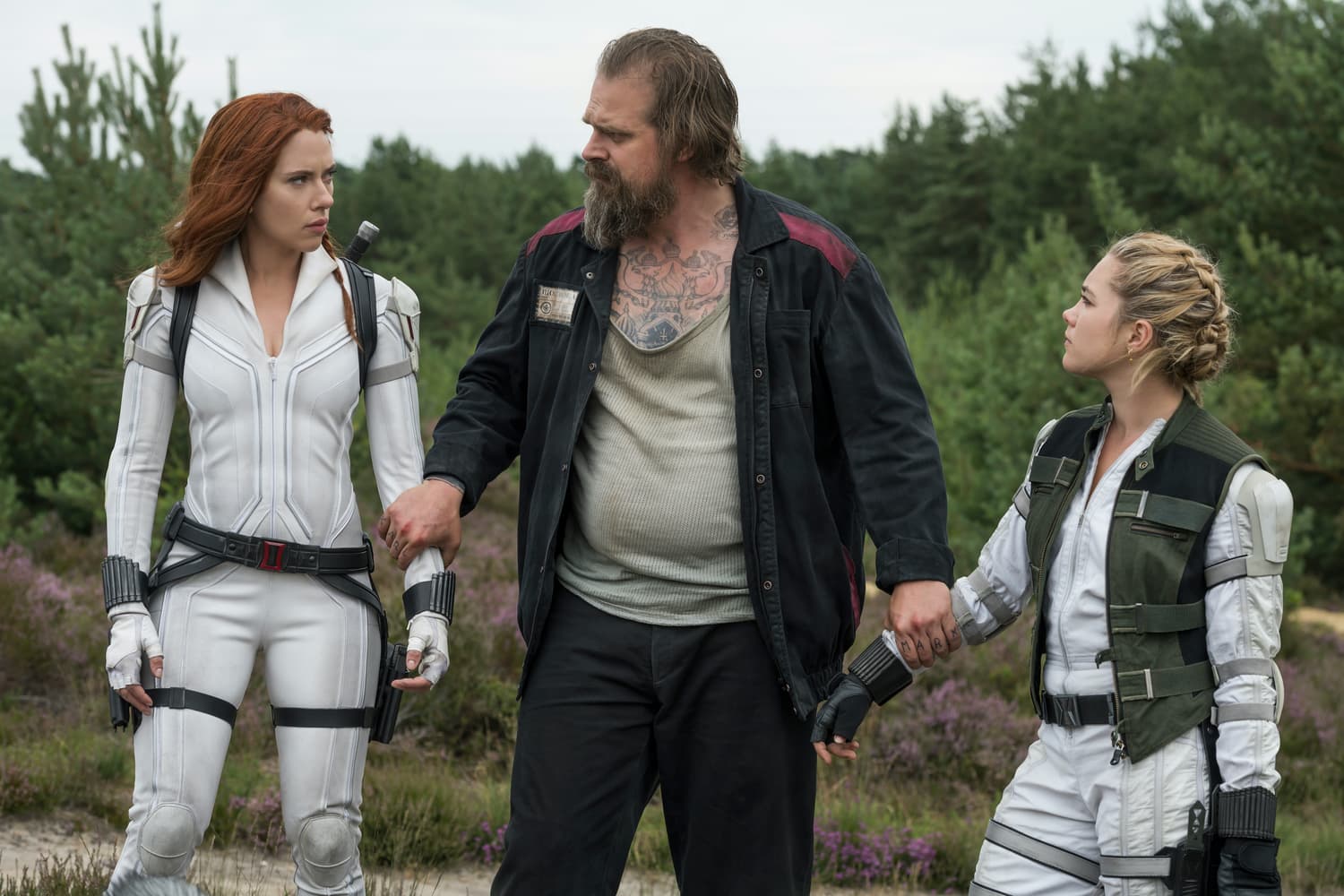 FROM EVERYTHING TO NOTHING
Black Widow immediately picks up after the events of Marvel Studios' Captain America: Civil War. During an intimate press discussion on the set of Black Widow, Johansson reminisced that as an operative, Natasha has always been part of this "greater whole," whether it was part of the Red Room, or S.H.I.E.L.D., or the Avengers. She's been part of some unit or makeshift family, but now "after Civil War, it's all gone. Everything is gone. And for the first time ever, really just on her own."
This predicament presented challenges that intrigued Johansson. "She doesn't have to return to anything," remarked Johansson, "which is a pretty terrifying place to be when you've been attached to something for so long."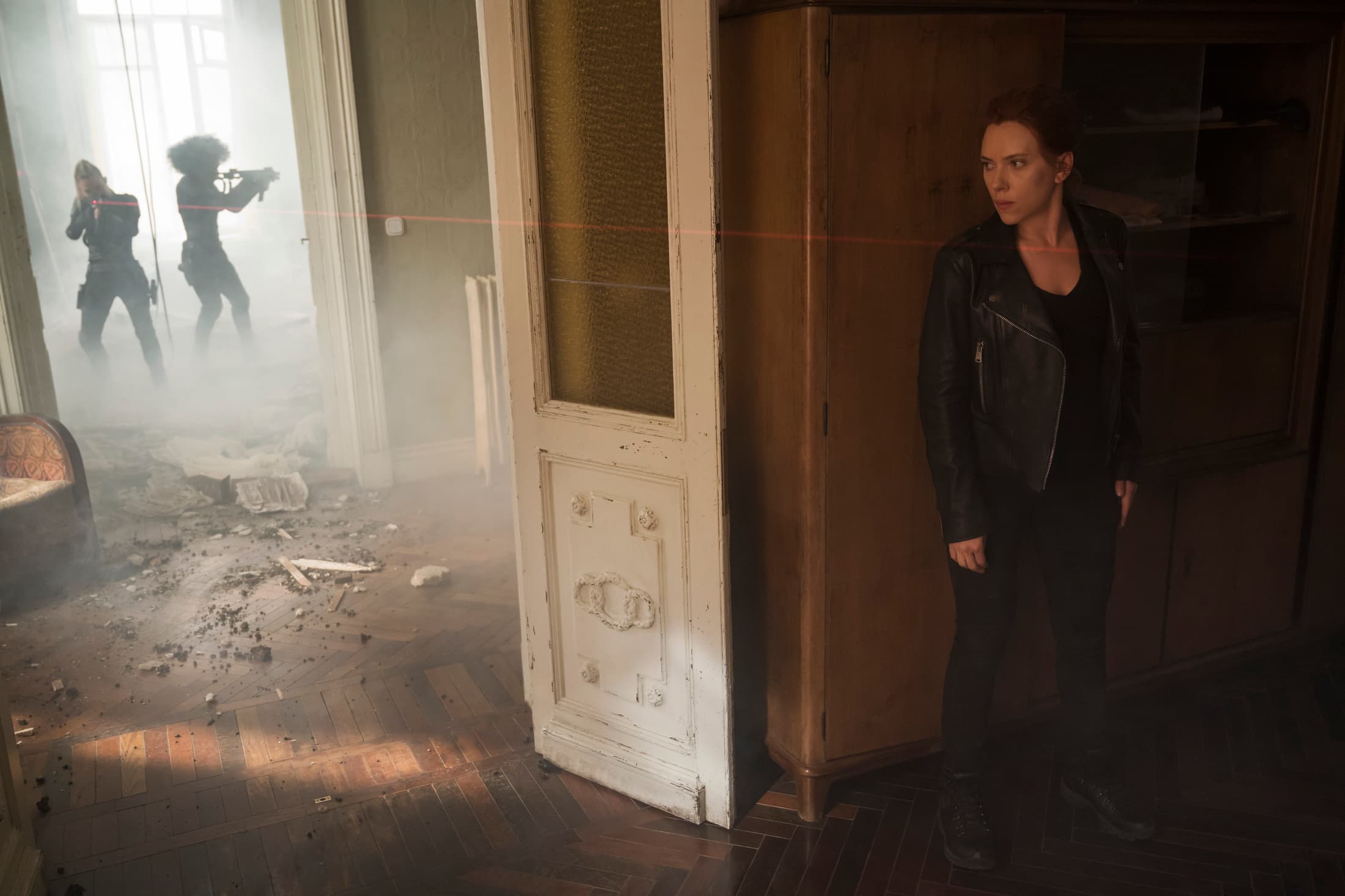 A TEAM OF ONE
"When you find her at the beginning of the film, she's just broken," shared Johansson, "and by the end of the film, the goal is to put her back together, but different from before."
While the elite super spy known as Black Widow, now on the run as a fugitive, has always been self-sufficient, with connections everywhere, she's finally presented an opportunity to just walk it all back, but can she?
It was important to Johansson that the solo Black Widow film was not an origin film. In her discussions with producer Kevin Feige and executive producer Brad Winderbaum, they felt this timeline was the best point in Natasha's story to tell.
In their discussions, they realized what they wanted to explore was the relationship between Johansson's Natasha Romanoff and Florence Pugh's Yelena. Johansson had no interest in the story of "two women competing against one another, trying to take each other down, dethroning one another." In Black Widow, we witness the love shared in the space of sisterhood.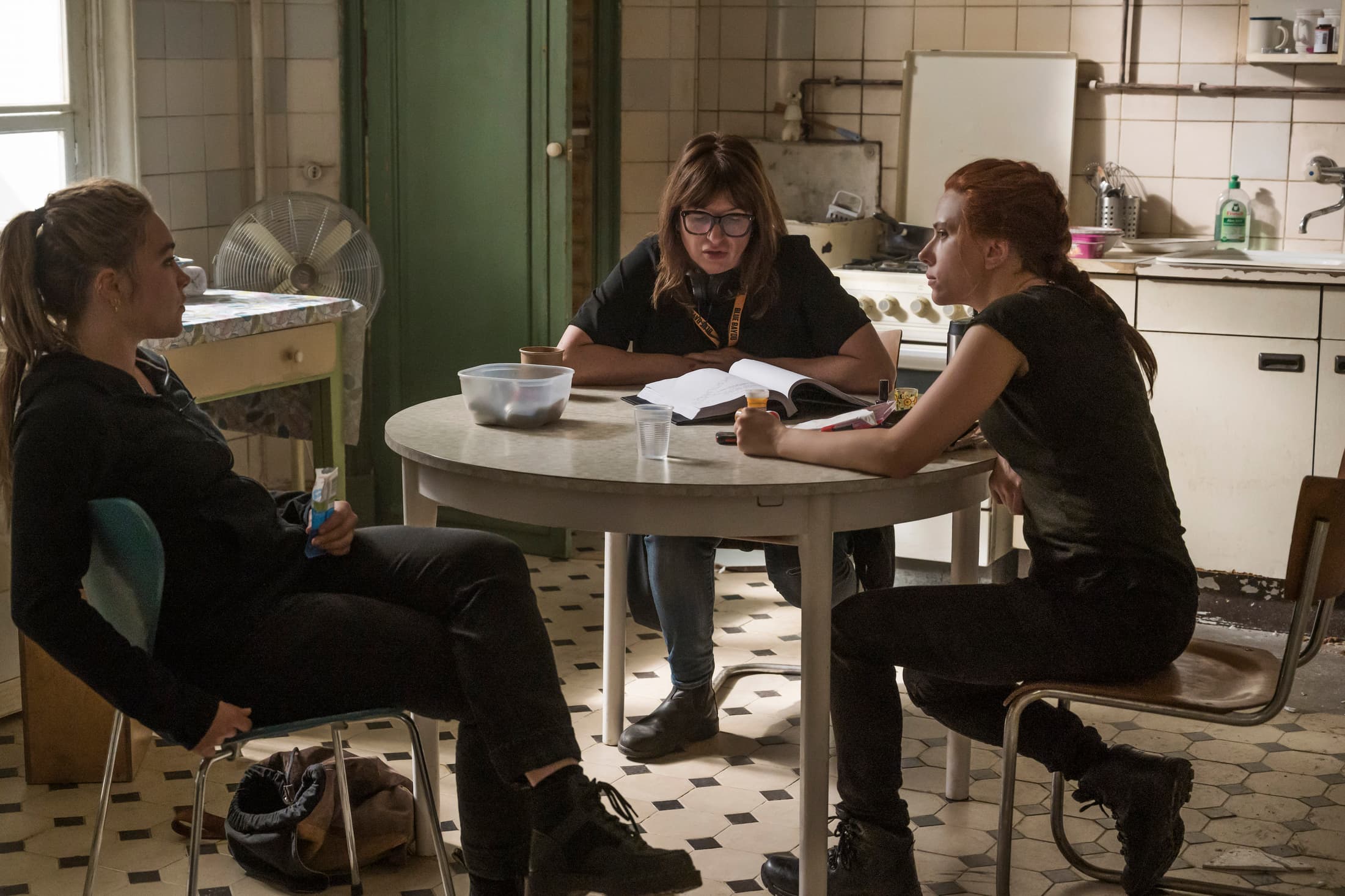 BACK TO THE BEGINNING
Johansson reflected on what it was like to grow these past ten years and seeing the character most intrinsically linked to her grow as well as Natasha was brought to the forefront in the Marvel Studios films and why it was worth the wait to tell her solo story now. "This movie would have been so different if we made it ten years ago," commented Johansson, "I'm very thankful it's happening now." 
Johansson noted that the changes are partly due to her turning 35 and being a mother, and how her life informs the roles and stories she wants to pursue. "I have a much more evolved understanding of myself as a woman and I'm in a different place in my life," stated Johansson.
"It's been incredible to be part of that shift," said Johansson.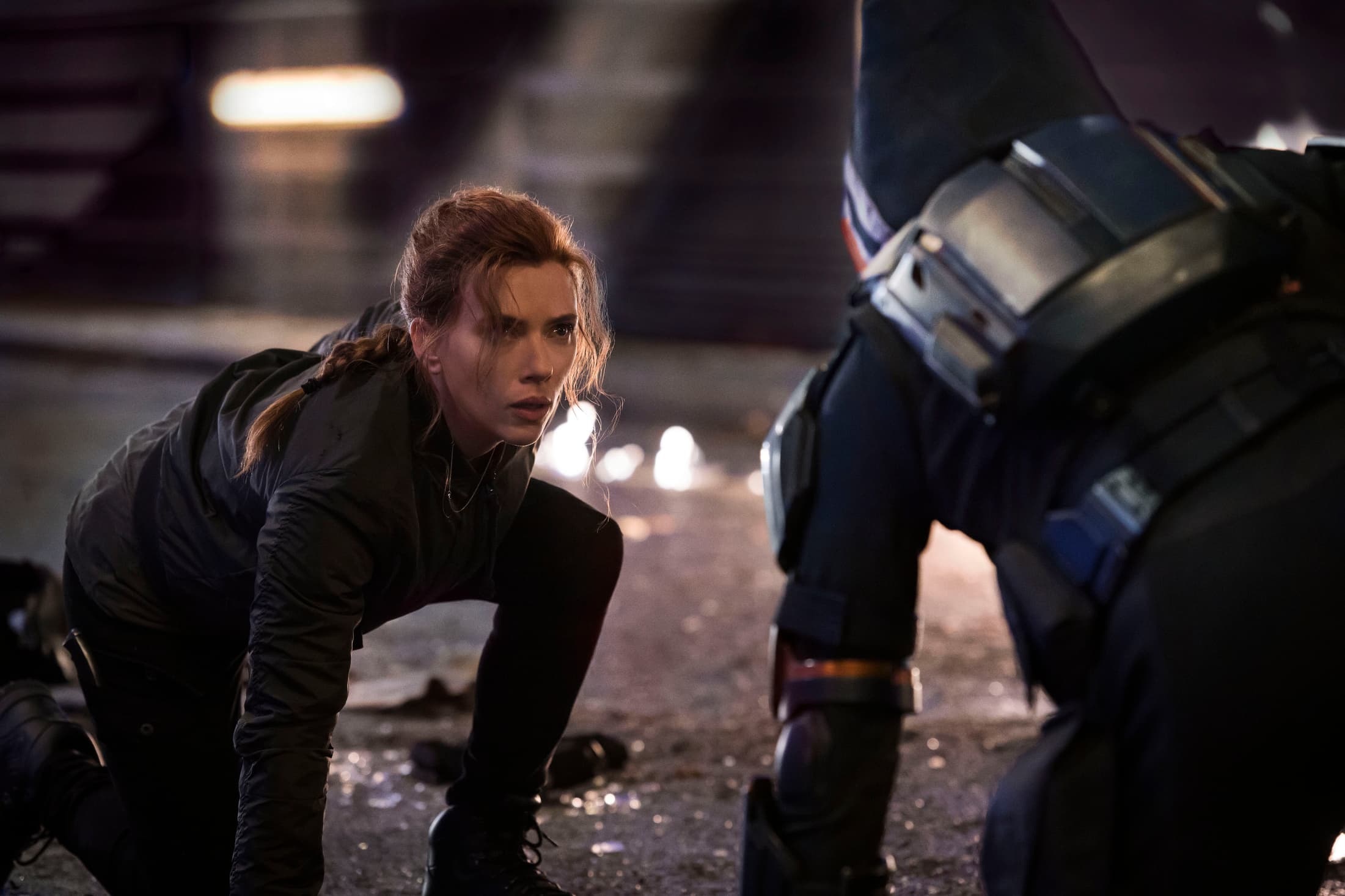 OWNING HER STORY
Johansson highlighted what she sees as two of Natasha Romanoff's strengths — compassion and vulnerability.
"Natasha has a lot of compassion," exclaimed Johansson before noting that that would not have been a trait she necessarily would have called out in her character during Iron Man 2 or Marvel's The Avengers. However, "that compassion is what drives a lot of [Natasha's] decision making; that part really touches me," shared Johansson.
"Her power, her strength was actually her vulnerability," stated Johansson, which resulted in Natasha's altruistic sacrifice in Avengers: Endgame in the name of love for her friend Clint Barton, and also the world.
Johansson delighted in exploring this evolution and aspect of Natasha with each director she works with sharing how the experience has been with director Cate Shortland has been "liberating" because Shortland has no issue diving into "the ugliness or what's perceived to be ugliness—the embarrassing or uncomfortable." 
"I hope you see Natasha in her real true strength more than ever before," Johansson concluded as she exited the interview. 
Watch Scarlett Johansson reprise her role as Natasha Romanoff aka Black Widow in Marvel Studios' Black Widow. Experience it in theaters or on Disney+ with Premier Access on July 9. Additional fee required.
Experience Marvel Studios 'Black Widow' in theaters and on Disney+ with Premier Access on July 9. Grab tickets now!
Advanced tickets to the action-packed spy thriller are now on sale! Black Widow fans can choose how they want to see the film — in theaters or at home on Disney+ — because pre-ordering Premier Access is also now available on Disney+.
Want more Black Widow? Follow @TheBlackWidow on Twitter, @Black.Widow on Instagram, and Black Widow on Facebook for the latest on Black Widow as it develops.
Disney+ subscribers can pre-order Premier Access to "Black Widow" from June 11 – July 8 for $29.99 in the U.S. and Canada. Once subscribers get Premier Access to the movie, they can watch it as many times as they want on any platform where Disney+ is available, with an active Disney+ subscription. Pre-order Premier Access on Disney+ for $29.99 here!
Sign up for Disney+ and start streaming now! And be sure to follow Disney+ on Facebook, Twitter, and Instagram for more. 
The Hype Box
Can't-miss news and updates from across the Marvel Universe!