Movies
Published July 10, 2018
See What All The Buzz Is About From Marvel Studios' 'Ant-Man and The Wasp'
Here's everything we saw and learned on the set of 'Ant-Man and The Wasp' and more!
Are you ready for big adventures? What about tiny ones? The scientific super hero team is ready to give you thrills of all sizes when Marvel Studios' "Ant-Man and The Wasp" when opens in theaters today!
Straight from the set of "Ant-Man and The Wasp," we can now give you all the details on the first film to follow Marvel Studios' "Avengers: Infinity War." [Warning: Mild spoilers ahead!]
After a teaser at the end of Marvel Studios' "Ant-Man," Evangeline Lilly finally gets to suit up as Hope van Dyne. "It was just fun to finally get to see her take on the mantle," said Lilly excitedly at the end of the "Ant-Man and The Wasp" press conference. "This is something that she's been ready and willing to do her, basically her whole life. Her parents are both super heroes and she was rearing to get in that suit for an entire film. And we never got there, and so to actually see her fighting in that moment was wonderful."
As the co-lead and co-writer of "Ant-Man and The Wasp," Paul Rudd understands the importance of telling the story of family. "There's a lot at stake in his life and in his personal life," described Rudd on Scott Lang's dilemma. "He cares about all the people involved but it's trying to figure out kind of what to do and also who I am—what kind of person, what kind of parent, and what kind of hero."
Director Peyton Reed looked to some of his favorite films for inspiration for the duo's team up, which included "After Hours," "Midnight Run," and even "Empire Strikes Back," as influential to his process. "These things where there's a lot of forward momentum and there's almost a road movie quality," described Reed on their importance.
Hannah John-Kamen takes on the role of Ghost, originally an enemy of Iron Man in the comics. During the "Ant-Man and The Wasp" press junket, John-Kamen examined the nature of her character, in her eyes, not as a villain but more of a threat to the heroes. "When you play a villain, you have to play it like you're the good guy and everyone else is bad," reflected John-Kamen. "So everyone else is the bad guy, and you're the good guy. The stakes are so high; she has such a clear objective in the movie and you know, every man for himself. Every woman for herself."
One bad move and things spiral out of control. While that could describe a bad day, but for producer Stephen Broussard it was inspiration for "Ant-Man and The Wasp."
Production designer Shepherd Frankel had the giant task of coming up with sets of all sizes. Just like our heroes who were under the gun, find out how Frankel had to get his timing just right.
How will the audience react to seeing the world through an ant's point of view? That's the job of VFX supervisor Stephane Ceretti who talked about how the addition of The Wasp created a new, exciting and strong sequel that's filled with tons of world-building.
What's a hero without a super suit? Head of specialty costume Ivo Coveney dished how he collaborated with Paul Rudd and Evangeline Lilly to get the costumes just right.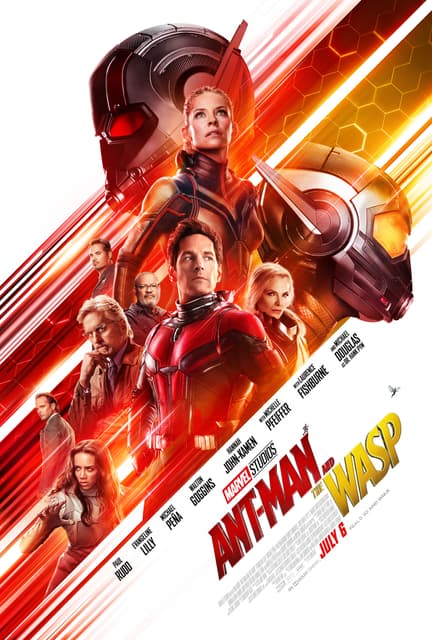 Seeing is believing, True Believers. Here are a handful of videos that'll take you on an even deeper dive into the world of our tiniest heroes.
Reed lets us in on some sizable secrets in the featurette, below, stating, "We have a lot of tricks in this movie that the audience hasn't seen before. You will see Ant-Man-sized action, and Giant Man-sized action, and you may see a lot of different size action in-between."
Meanwhile, our minuscule heroes are prepared for any situation, big or small. Get a behind-the-scenes look at how the crew of Marvel Studios' "Ant-Man and The Wasp" put together a car chase scene that combined scale, speed and super heroes!
Ant-Man and The Wasp are finally together again! Go behind-the-scenes with Rudd and Lilly and see what you think about this super hero team-up!
Heading to the theater and short on time for a full refresher? With these Marvel 101 videos, we give you a bite-sized look on everything you need to know about Ant-Man (Scott Lang) and The Wasp (Hope van Dyne).
In a featurette, Kevin Feige and more share Who is The Wasp. "Finally, every single character from the first issue of AVENGERS is here on the big screen."
Is Ant-Man really the smallest? Find out where the Ant-Man and The Wasp rank in our Marvel hero size chart.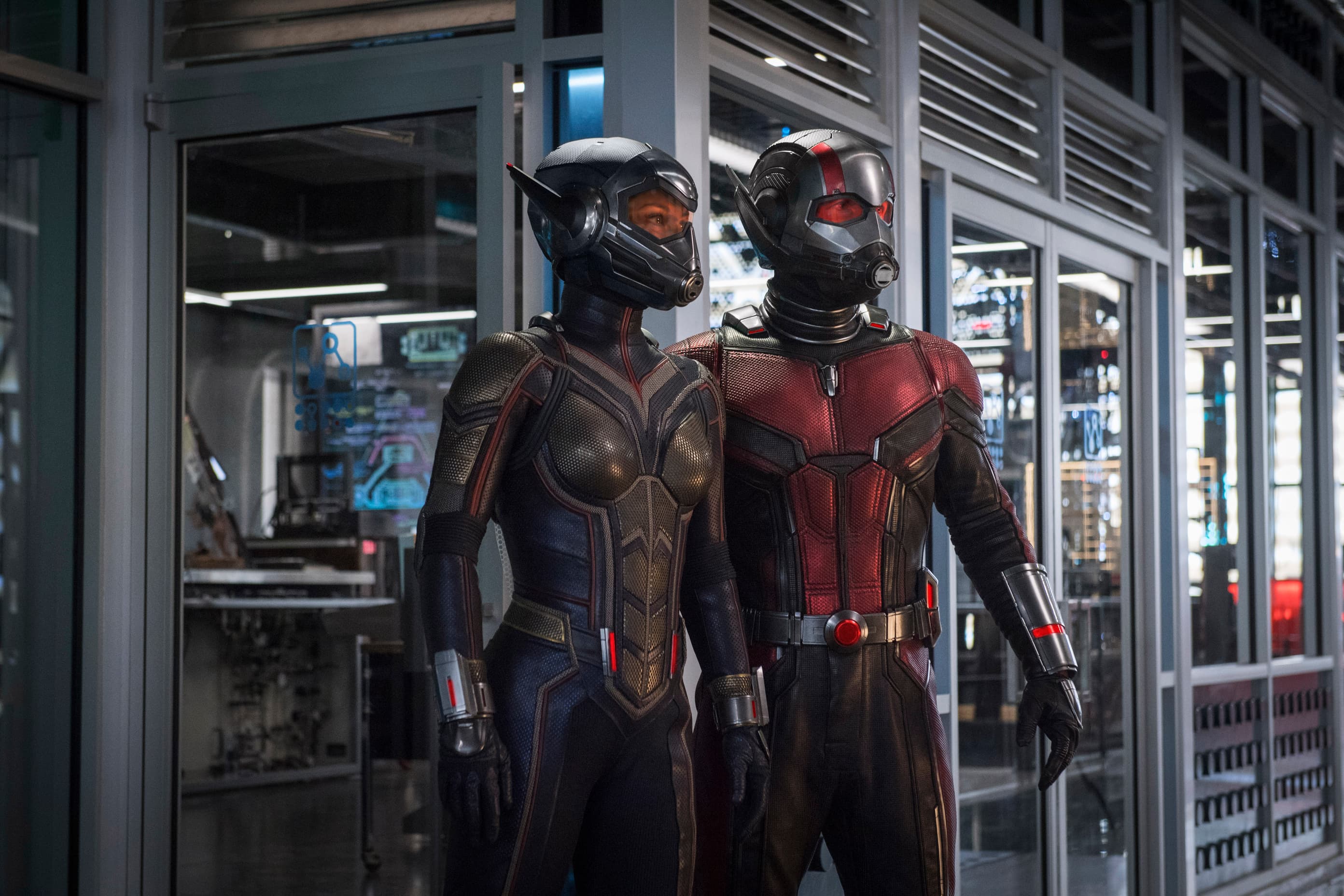 In a brand-new Marvel series, Marvel University, host John Urschel explores the real life science and wonders of ants and wasps!
The Hype Box
Can't-miss news and updates from across the Marvel Universe!