Movies
Published July 5, 2018
VFX Supervisor Stephane Ceretti Talks About The Immersive World Of 'Ant-Man and The Wasp'
Size matters this July 6!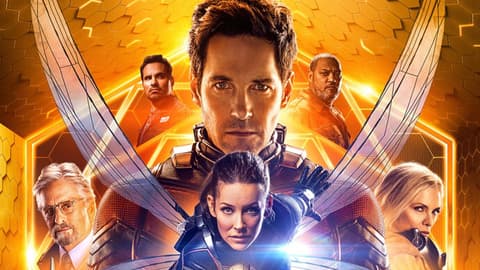 The ability to shrink isn't a reality. Or is it? VFX Supervisor Stephane Ceretti is tasked with making you feel like you're seeing the world through an ant's point of view in Marvel Studios' "Ant-Man and The Wasp," in theaters July 6. Visual effects were crucial to telling the story of this film, and the process was not without its challenges.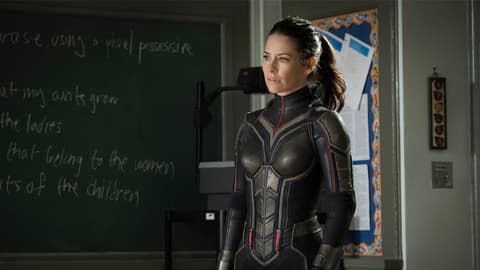 With the addition of The Wasp, there's also a lot more happening this time around. This world-building made for an even stronger sequel. "We're trying to push it a little bit further in terms of what we do in the micro world, you know, with what's happening at the ant level. We're trying to have the cameras a little more active and to use these moments more as a strong action piece," described Ceretti. "We're really pushing on them. The photorealism of it as well, you know, we're reworking the ants and all that stuff."
"We want to evolve it and have an experience that is even more immersive in this one," said Ceretti. As for how director Peyton Reed challenged them? "Peyton really wants to try and bring us deeper into it," Ceretti explained. "We're trying to bring something kind of different and fresh, not just in terms of what the look of the place is but also the way we film it and the way we treat it—how does it look optically—all these things."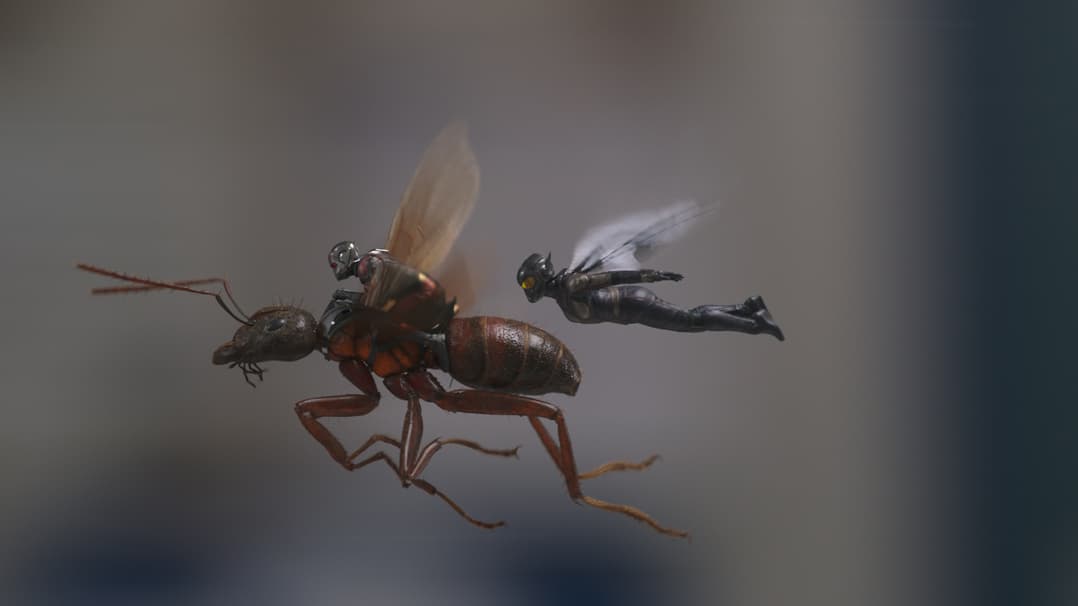 With the visuals of a shrinking world comes comedic moments that are key to what is being shown on screen. "That's the one thing with how we play with the sizes—when they're small, all that stuff, how we play with all these things—we're getting already crazy about it, and we're trying to make our visual effects serve the story," shared Ceretti. "We're trying to make it very funny because the film is—there's a comedy aspect to it," continued Ceretti. "So, there's lots of things that are actually quite, they might not look difficult because there are going to be funny moments and everything."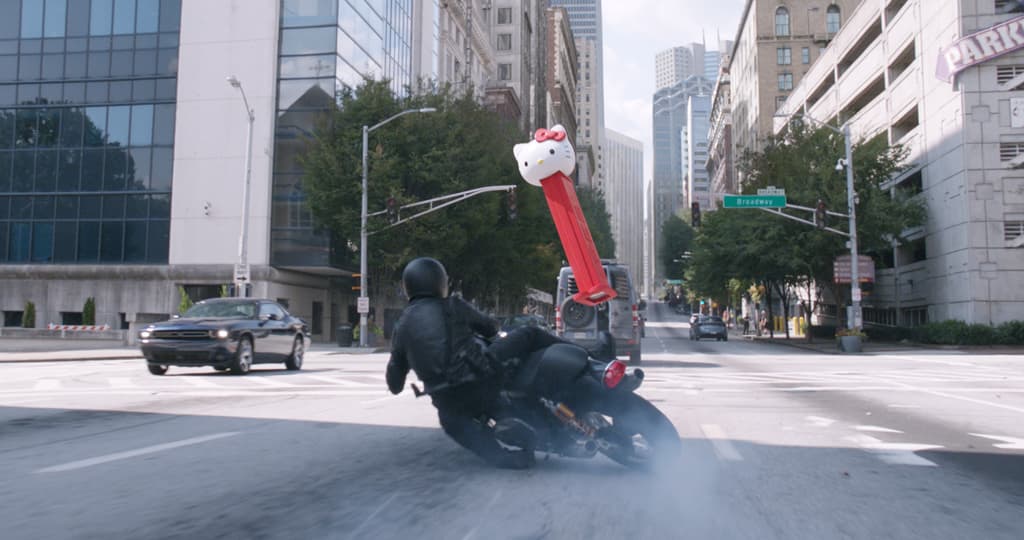 How do the filmmakers find a happy medium between VFX and the storyline? "It's a very explorative process. You find the right balance between what the story is, what we want to tell. We don't want to take over what the characters have to go through," said Ceretti emphatically. "There's all that stuff that goes into consideration and we just keep on doing options and versions and then there's a moment where people are like yeah, that looks kind of cool."
Finding that balance was an essential part of the storytelling. "And then we kind of refine what we have and narrow down and do something that we like. It just takes a lot of time," noted Ceretti.
Check out the visual effects when Marvel Studios' "Ant-Man and The Wasp" debuts in theaters on July 6. Get tickets on Fandango now!
Follow @AntMan on Twitter and like Ant-Man on Facebook for the latest on "Ant-Man and the Wasp," and as always keep your eyes peeled to Marvel.com!
The Hype Box
Can't-miss news and updates from across the Marvel Universe!