Podcasts
Published July 3, 2018
Celebrate the Spiders on Marvel's the Pull List
Watch the video version to preview this week's new Marvel Comics!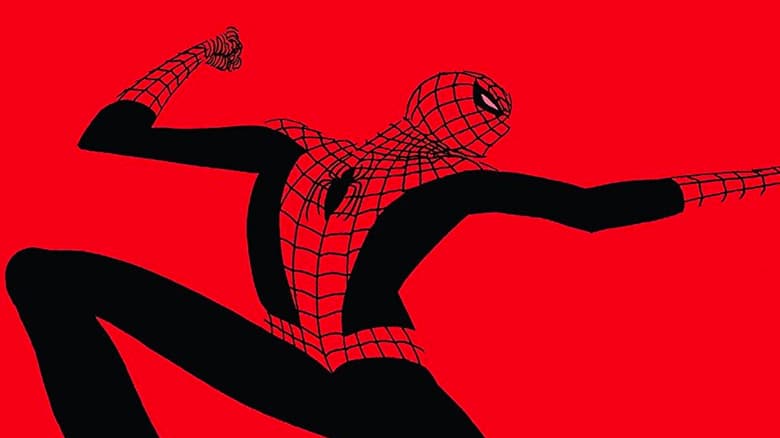 It's time to THWIP! with Marvel's The Pull List!
On the podcast, Ryan and Tucker preview June 20's new comic releases, including their Picks of the Week AMAZING SPIDER-MAN #801, PETER PARKER: THE SPECTACULAR SPIDER-MAN ANNUAL #1, TONY STARK: IRON MAN #1, X:MEN GOLD #30, and all the other books that'll be waiting for you in stores tomorrow!
Watch the video version of Marvel's The Pull List above as Ryan and Tucker highlight the Spider-centric stories on offer before jumping into the full audio episode below.
Here's the full list of what's available from Marvel this week:
MARVEL PRINT COMICS ON-SALE (6/20/18) 
AMAZING SPIDER-MAN #801
AMAZING SPIDER-MAN: RENEW YOUR VOWS #20
ANT-MAN & THE WASP #2
AVENGERS #3
BEN REILLY: SCARLET SPIDER #20
CABLE #158
CAPTAIN AMERICA #704
CHAMPIONS #21
DAREDEVIL #604
DOCTOR STRANGE #2
HUNT FOR WOLVERINE: CLAWS OF A KILLER #2
INFINITY COUNTDOWN: BLACK WIDOW #1
INFINITY COUNTDOWN: CHAMPIONS #1
PETER PARKER: THE SPECTACULAR SPIDER-MAN ANNUAL #1
RUNAWAYS #10
SPIDER-GWEN #33
STAR WARS: POE DAMERON #28
TONY STARK: IRON MAN #1
WEAPON H #4
X-MEN: GOLD #30

TRUE BELIEVERS: ANT-MAN - THE INCREDIBLE SHRINKING DOOM #1 
TRUE BELIEVERS: SCOTT LANG, THE ASTONISHING ANT-MAN #1 
COLLECTIONS
AMAZING SPIDER-MAN: WORLDWIDE VOL. 8
CHAMPIONS CLASSIC: THE COMPLETE COLLECTION
DOCTOR STRANGE BY DONNY CATES VOL. 1: GOD OF MAGIC
THE UNBEATABLE SQUIRREL GIRL VOL. 8: MY BEST FRIEND'S SQUIRREL
VENOMNIBUS VOL. 1 (HC)
WEAPON X VOL. 3: MODERN WARFARE
WOLVERINE: SAVAGE ORIGINS
DIGITAL COMICS ON SALE THIS WEEK 
ALSO ON SALE ON THE MARVEL APP THIS WEEK 
CAPTAIN AMERICA: DEAD MEN RUNNING (2002) #1-3     
QUASAR (1989) #26-27  
SENSATIONAL SHE-HULK: CEREMONY (1989) #1-2             
SPIDER-MAN: GET KRAVEN (2002) #1-6   
DIGITAL COLLECTIONS 
CAPTAIN AMERICA: WAR AND REMEMBRANCE
FANTASTIC FOUR: EXTENDED FAMILY
THOR: IF ASGARD SHOULD PERISH
THOR: THE QUEST FOR ODIN
THOR: WORLDENGINE
FRESHLY DIGITIZED COMICS ON MARVEL UNLIMITED 
ALL-NEW WOLVERINE #28
BEN REILLY: SCARLET SPIDER #11
BLACK PANTHER - LONG LIVE THE KING #1
CABLE #152
CAPTAIN MARVEL (2000) #26-35
DAKOTA NORTH (1986) #1-5
DAREDEVIL #596
DESPICABLE DEADPOOL #290
FALCON #3
FORCE WORKS (1994) #1-5, 8-22
FREE COMIC BOOK DAY (ALL-NEW GUARDIANS OF THE GALAXY)#0 
JEAN GREY #10
ROYALS #12
RUNAWAYS #4
SECOND COMING: PREPARE (2010) #1
SECRET WARRIORS #10
SHE-HULK #160
SPECIAL EDITION: X-MEN (1983) #1
STAR WARS #40
THE AMAZING SPIDER-MAN #792
THE PUNISHER #219
THE UNBEATABLE SQUIRREL GIRL#27
WEAPON X #12
X-MEN: BLUE #17
The Hype Box
Can't-miss news and updates from across the Marvel Universe!