Podcasts
Published May 8, 2018
Listen to the Season Finale of 'Wolverine: The Long Night' Now
Plus, Richard Armitage gives a behind-the-scenes look at the making of the show!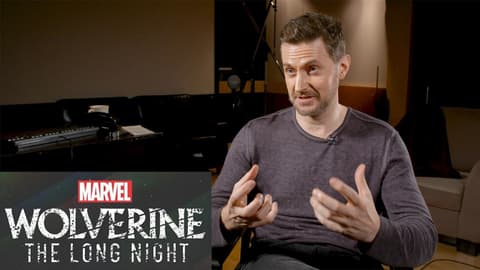 The final episode of "Wolverine: The Long Night" is available on Stitcher Premium now!
In the finale, Logan and the Agents finally have their long-awaited face to face…and Pierce and Marshall each have to make their hardest decisions yet.
"This is an extremely visual and visceral story," says Richard Armitage, the actor that brings Wolverine's voice to life, "For Logan, this is a journey of self-discovery, laced with abhorrence. He's a man of action rather than words—a dynamic character who is at odds with his own existence. As we get to know him over 10 episodes, it appears that he's getting to know himself. His power is his downfall, and his revelation about how to use that power and reconcile with his self-perceived rotten decayed soul builds the complexity of his character."
Watch the clip above for further insights into the making of "Wolverine: The Long Night," then check out the clip below for more.
Visit www.wolverinepodcast.com to sign up for a free month of Stitcher Premium now! Then listen to the entire season of  "Wolverine: The Long Night"!
The Hype Box
Can't-miss news and updates from across the Marvel Universe!