Podcasts
Published February 20, 2019
'Marvel's Wolverine: The Lost Trail' Podcast Premieres March 25 on Stitcher Premium
The second installment of the award-winning, critically-acclaimed series arrives soon!
Marvel and top podcast listening service and content network Stitcher have announced the second season premiere date for its highly-anticipated and iHeartRadio Award-winning original podcast series "Marvel's Wolverine: The Lost Trail". 
The 10-episode second season will air weekly, exclusively on Stitcher Premium, beginning Monday, March 25, 2019 and will be released across all podcast platforms later in the year.
Following the incredible fan reception of "Wolverine: The Long Night", Richard Armitage will reprise his role as Logan in "Marvel's Wolverine: The Lost Trail."
"Marvel's Wolverine: The Lost Trail" is an epic quest that takes place in the Louisiana bayou. Following the events of "Marvel's Wolverine: The Long Night", Logan (Richard Armitage) returns to New Orleans in search of redemption, only to discover that his ex-lover, Maureen is nowhere to be found. And she's not the only one.
Dozens of humans and mutants have gone missing, including the mother of a teenage boy, Marcus Baptiste. With Weapon X in close pursuit, Logan and Marcus must team up and follow a trail of clues that leads them deep into the gothic heart of the bayou, where they encounter biker gangs, Cajun thieves and a world of wonders that defies explanation. It is here that they find Greenhaven—a refuge run by a powerful mutant named Jason Wyngarde.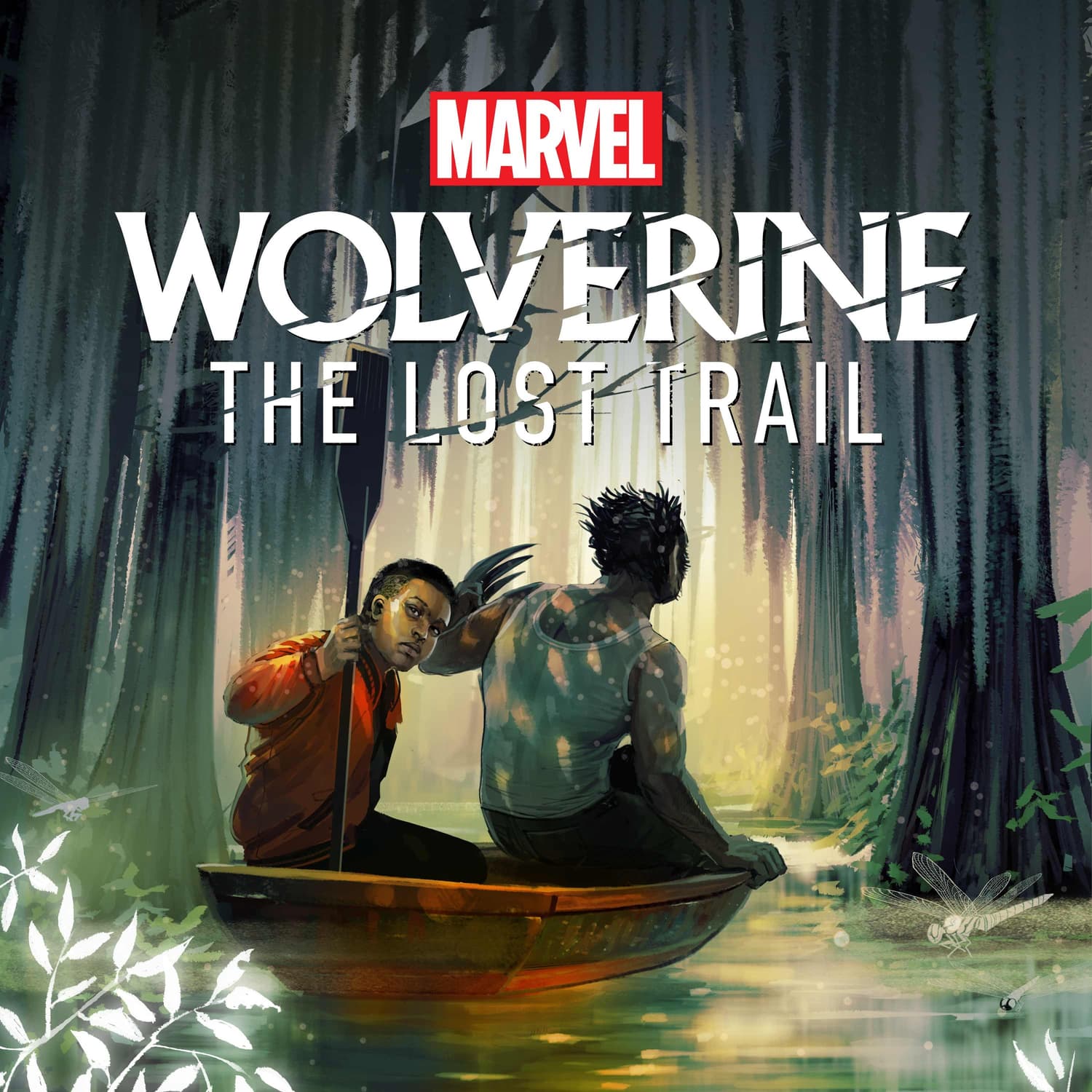 The show's cast includes notable actors Bill Irwin as Jason Wyngarde, Bill Heck as Remy LeBeau, Blair Brown as Bonnie Roach, Rachael Holmes as Maureen, and newcomer Rodney Henry as Marcus.
Award-winning comic book author Ben Percy, director Brendan Baker, and associate director Chloe Prasinos will return for the series, produced by Daniel Fink and Chloe Wilson of Marvel and Jenny Radelet Mast of Stitcher.
"In the first season, Logan remained largely in the shadows, a mystery even to himself—and a small Alaskan town was put under the microscope and slowly unburdened of its secrets," explains the series writer, Percy. "The second season flips the paradigm. Logan is not the destination of the story, he is the driver. The center of the narrative. The investigative format remains, but in this case, Logan is our savage detective.
"And instead of burrowing into a single location, we'll journey through many—both urban and rural—on a quest. The stage is Louisiana. Not only is this a rich audio environment—alive with jazz and bullfrogs and fanboats and snapping alligators—but it's ultimately a place where history lives. And given that Logan's memory was slowly coming back to him in the last season, that's something that will be deeply relevant to our character and his mission in "The Lost Trail."
"We couldn't set a story in and around New Orleans without including everyone's favorite scoundrel, Gambit, who is played brilliantly by Bill Heck. We had a lot of fun pairing the two up as frenemies. The banter between them—and the trouble they get into—on riverboat casinos and in underground gambling parlors is a treat for the ears.
"But there are so many rich, fantastic characters in this season's story. Like Marcus Baptiste, a teen who needs Wolverine's help even as he challenge his brutal tactics and want for solitude. And Maureen, who once worked for Weapon X and loved Logan and knows many secrets that turn the narrative in an unexpected way. And Bonnie Roach, the delightfully nasty leader of an anti-mutant motorcycle gang called The Cold Blooded. And of course Jason Wyngarde—the Mastermind himself—our big bad. You'll fall under his spell, and the audio effect of his psionic influence is guaranteed to make your flesh crawl."
All 10 episodes of "Marvel's Wolverine: The Long Night" are currently available on all major podcast platforms and devices. Tune in to season one below...
The Hype Box
Can't-miss news and updates from across the Marvel Universe!