Podcasts
Published April 11, 2018
Tune in to Episode 14 of Marvel's The Pull List
Check out the bite-sized podcast preview of this week's new Marvel Comics!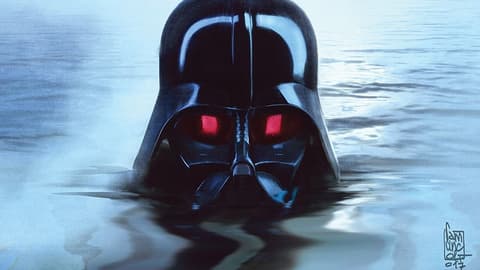 Sound the horns—it's New Comic Book Day! Get ready for today's new comics with Marvel's The Pull List!
In this episode, Ryan and Tucker give you bite-sized previews of April 11's new comic releases, including AVENGERS, CHAMPIONS, DARTH VADER, THANOS, and all the other books that are waiting for you in stores right now!
Here's the full list of what's available from Marvel this week:
MARVEL PRINT COMICS ON-SALE (4/11/18)
AVENGERS #688
BEN REILLY: SCARLET SPIDER #17
CAPTAIN AMERICA #700
CHAMPIONS #19
DESPICABLE DEADPOOL #298
DOCTOR STRANGE #388
DOMINO #1
EXILES #1
FALCON #7
OLD MAN LOGAN #38
SPIDER-MAN/DEADPOOL #31
STAR WARS: DARTH VADER #14
STAR WARS: THRAWN #3
THANOS #18
UNBEATABLE SQUIRREL GIRL #31
VENOMIZED #2
X-MEN BLUE #25
X-MEN RED #3

TRUE BELIEVERS INFINITY GAUNTLET #1, $1.00
TRUE BELIEVERS THANOS RISING #1, $1.00
COLLECTIONS
AMERICA VOLUME 2 FAST AND FUERTONA TP, $17.99
AVENGERS EPIC COLLECTION VOLUME 7 THE AVENGERS DEFENDERS WAR TP, $39.99
CABLE VOLUME 2 THE NEWER MUTANTS TP
DEADPOOL VS OLD MAN LOGAN TP, $15.99
ETERNALS BY NEIL GAIMAN TP (NEW PRINTING)
JEAN GREY VOLUME 2 FINAL FIGHT TP, $15.99
MARVEL MASTERWORKS THE AVENGERS VOLUME 18 HC, $75.00
PETER PARKER THE SPECTACULAR SPIDER-MAN VOLUME 2 MOST WANTED TP, $17.99
SPIDER-MAN DEADPOOL VOLUME 5 ARMS RACE TP, $17.99
UNBELIEVABLE GWENPOOL VOLUME 5 LOST IN THE PLOT TP, $15.99
ON THE MARVEL APP
MASTER OF KUNG FU (1979) #29-39
WEB OF SPIDER-MAN (1985) #64-65
PUNISHER (1987) #28-29
DIGITAL COLLECTIONS
AVENGERS MASTERWORKS VOL. 18
ATLAS ERA STRANGE TALES MASTERWORKS VOL. 4
GOLDEN AGE ALL-WINNERS MASTERWORKS VOL. 4
MARVEL POINT ONE
SUB-MARINER MASTERWORKS VOL. 4
VAMPIRE TALES VOL. 3
FRESHLY DIGITIZED COMICS ON MARVEL UNLIMITED
ALL-NEW GUARDIANS OF THE GALAXY #11
ASTONISHING X-MEN #4
AVENGERS #672
BLACK BOLT #6
CEREBRO'S GUIDE TO THE X-MEN #1
DARTH VADER #6
HAWKEYE #11
ICEMAN #6
IRON FIST #73
JESSICA JONES #13
JOURNEY TO STAR WARS: THE LAST JEDI – CAPTAIN PHASMA #3
OLD MAN LOGAN #29
ROYALS #9
SPIDER-MAN #21
SPIDER-MAN/DEADPOOL #22
SPIRITS OF VENGEANCE #1
STAR WARS #37
THOR VS. HULK – CHAMPIONS OF THE UNIVERSE #3
UNCANNY X-MEN/FANTASTIC FOUR ANNUAL #1
VENOM #155
VENOMVERSE #5
WOLVERINE #150-153, #156-158
X-MEN #71-79
X-MEN UNLIMITED #17
X-MEN: GOLD #13
X-MEN/DR. DOOM ANNUAL #1
Subscribe to the show on Apple Podcasts, download the episode from Marvel.com/podcasts, or tune in on SoundCloud!
The Hype Box
Can't-miss news and updates from across the Marvel Universe!