Podcasts
Published April 25, 2018
Tune in to Episode 16 of Marvel's The Pull List
Check out the bite-sized podcast preview of this week's new Marvel Comics!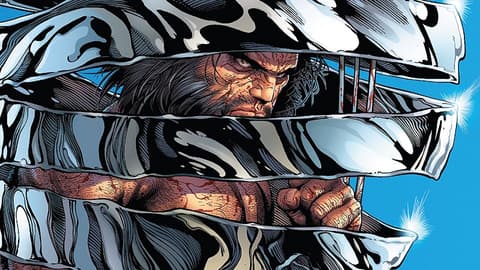 Get a quick bite of all the comics in-store today with Marvel's The Pull List!
This week, Jamie joins Tucker for a very special look at all of April 25's new comic releases, including AVENGERS, DESPICABLE DEADPOOL, HUNT FOR WOLVERINE, VENOM, and all the other books that are waiting for you on this New Comic Book Day!
Here's the full list of what's available from Marvel this week:
MARVEL PRINT COMICS ON-SALE (4/25/18)
ALL-NEW WOLVERINE #34
AVENGERS #690
DARTH VADER #15
DESPICABLE DEADPOOL #299
DOCTOR STRANGE #389
DOCTOR STRANGE: DAMNATION #4
EXILES #2
HUNT FOR WOLVERINE #1
INVINCIBLE IRON MAN #599
LEGION #4
LOCKJAW #3
MARVEL RISING #0
MIGHTY THOR #706
MOON GIRL AND DEVIL DINOSAUR #30
MOON KNIGHT #194
OLD MAN HAWKEYE #4
PETER PARKER: THE SPECTACULAR SPIDER-MAN #303
SPIDER-GWEN #31
STAR WARS: DOCTOR APHRA #19
THANOS ANNUAL #1
VENOM #165
VENOMIZED #4
X-MEN: BLUE #2
COLLECTIONS
ANNIHILATION: THE COMPLETE COLLECTION VOL. 2
AVENGERS ACADEMY: THE COMPLETE COLLECTION VOL. 2
CABLE: REVOLUTION
CABLE: THE LAST HOPE VOL. 1
CAPTAIN AMERICA EPIC COLLECTION: THE BLOODSTONE HUNT
CARNAGE OMNIBUS (HC)
ICEMAN VOL. 2: ABSOLUTE ZERO
JESSICA JONES VOL. 3: RETURN OF THE PURPLE MAN
MARVEL COMICS DIGEST STARRING THE AVENGERS VOL. 3 (DIGEST)
SPIRITS OF VENGEANCE: WAR AT THE GATES OF HELL
STAR WARS: DARTH VADER: DARK LORD OF THE SITH VOL. 2 – LEGACY'S END
SUPERIOR SPIDER-MAN: THE COMPLETE COLLECTION VOL. 1
THE ROAD TO MARVEL'S AVENGERS: INFINITY WAR – THE ART OF THE MARVEL CINEMATIC UNIVERSE (HC)
X-MEN: DOMINO
ALSO ON SALE ON THE MARVEL APP
CABLE (1993) #80-96
DOMINO (1997) #1-3
SUB-MARINER (1968) #39-49
DIGITAL COLLECTIONS
HULK: VISIONARIES – PETER DAVID VOL. 8
INCREDIBLE HULK MASTERWORKS VOL. 8
INCREDIBLE HULK: DARK SON
SPIDER-GIRL: FAMILY VALUES
SUB-MARINER MASTERWORKS VOL. 6
FRESHLY DIGITIZED COMICS ON MARVEL UNLIMITED
ALL-NEW GUARDIANS OF THE GALAXY #12
CABLE #150
CHAMPIONS #13
DEADPOOL VS. OLD MAN LOGAN #1
DEFENDERS #95-109
DOCTOR STRANGE #26
GENERATION X #7
INCREDIBLE HULK #709
INVINCIBLE IRON MAN #593
JOURNEY TO STAR WARS: THE LAST JEDI – CAPTAIN PHASMA #4
LUKE CAGE #166
MARVEL'S BLACK PANTHER PRELUDE #1
MIGHTY THOR #700
MONSTERS UNLEASHED #7
PETER PARKER, THE SPECTACULAR SPIDER-MAN #5, 230-241
POE DAMERON #20
SECRET WARRIORS #7
SPIDER-GWEN #25
THOR VS. HULK – CHAMPIONS OF THE UNIVERSE #4
VENOM #156
X-MEN UNLIMITED #4
X-MEN: GOLD #14
Subscribe to the show on Apple Podcasts, download the episode from Marvel.com/podcasts, or tune in on SoundCloud!
The Hype Box
Can't-miss news and updates from across the Marvel Universe!