TV Shows
Published July 6, 2018
Ally Maki Discusses Her New Character on 'Marvel's Cloak & Dagger'
A brand-new episode of the Freeform hit airs tonight!
Today, Marvel Television gave the first official look at Ally Maki's character, Mina Hess, on the hit series "Marvel's Cloak & Dagger," see below!
Mina Hess and Tandy Bowen
Mina Hess and Tandy Bowen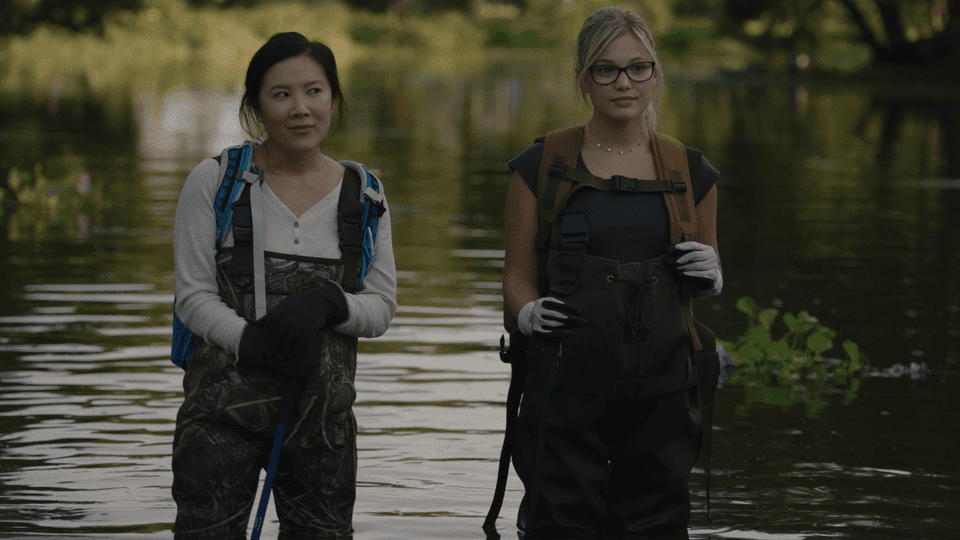 Mina Hess is described as "a brilliant environmental engineer convinced that science will save the world, if the corporate suits will just get out of her way." The original, new character will serve as "a mirror, a mentor, and a friend to Tandy." Maki's Mina Hess will make her debut on "Marvel's Cloak & Dagger" in next week's episode titled 'Princeton Offense,' as Tandy is consumed with getting answers about the Roxxon cover up.
The role is Maki's first foray into Marvel cinematic universe. Earlier this year, at the Freeform Summit, Maki exclusively shared with Marvel.com her excitement for the project. "Working with Marvel has always been one of my dreams," revealed Maki. "My favorite character is Groot so anytime I see Groot, I'm just like, 'We live in the same universe now!' It's mind-blowing. But I'm so incredibly stoked!"
What was it like working with Olivia Holt, who plays Tandy Bowen on the series? "The moment I met her, we had this girl chemistry," gushed Maki. "Sometimes it takes a minute to get to know someone, but with Olivia, she's so wonderful, so kind, funny and gorgeous. We had this instant girl crush bond thing. We worked together pretty much the whole time, so it's definitely going to be a strong sisterhood duo that you see up there."
"The most important thing about my character is that she's this amazing environment engineer," added Maki, a passion she possess in her everyday personal life. "The way that Tandy and Mina work together...we're science girls. I believe in the environment and climate change, and what we're doing to the planet. This is something that the next generation should be extremely aware of and vocal about." Maki has hope that it sparks an interest in young viewers who don't typically see two young women interested in science on television. She's also incredibly excited for the Asian American community to witness "an empowered, strong woman who is cool in a different way."
"Marvel's Cloak & Dagger" comes full circle for Maki. The project reunites the star with the Freeform network, which she previously worked on "10 Things I Hate About You." In addition, Marvel.com learned that Maki used to be real-life roommates with another Marvel badass lady, Chloe Bennet AKA Daisy "Quake" Johnson, who helped her feel welcomed joining the Marvel family.
Brand new episodes of "Marvel's Cloak & Dagger" air exclusively on Freeform Thursdays at 8p/7c! Stay tuned to Marvel.com for the latest on "Marvel's Cloak & Dagger" and Marvel Television! Be sure to follow @CloakandDagger on Twitter and like the official "Marvel's Cloak & Dagger" Facebook page!
The Hype Box
Can't-miss news and updates from across the Marvel Universe!