TV Shows
Published February 28, 2020
Everything You Need to Know For 'Marvel's Future Avengers' On Disney+
The entire first season of 'Marvel's Future Avengers' is now available on Disney+!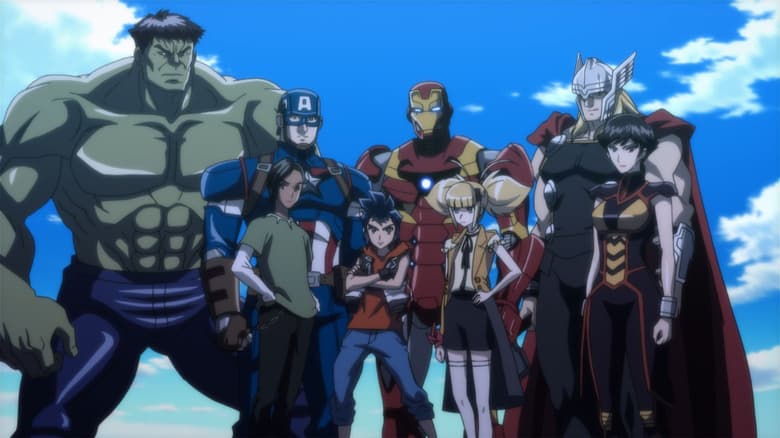 The first season of Marvel's Japanese anime series, Marvel's Future Avengers, is now available to stream on Disney+!
Marvel's Future Avengers follows Makoto, a young boy who developed superpowers from a Hydra genetic engineering experiment, and his friends Adi and Chloe as they train under Earth's Mightiest Heroes as apprentices, dubbing themselves the "Future Avengers."
Marvel.com is here with a quick list of everything you need to know going into Marvel's Future Avengers now!
Future Avengers
Makoto is a 15 year old energetic and impulsive kid with aerial-bending skills who adopts the Super Hero moniker Hurricane. His friends Chloe AKA Charade possesses shape-shifting abilities while Adi AKA Codec has technopathic powers.
Makoto is the de-facto leader, and the heart and soul of the Future Avengers.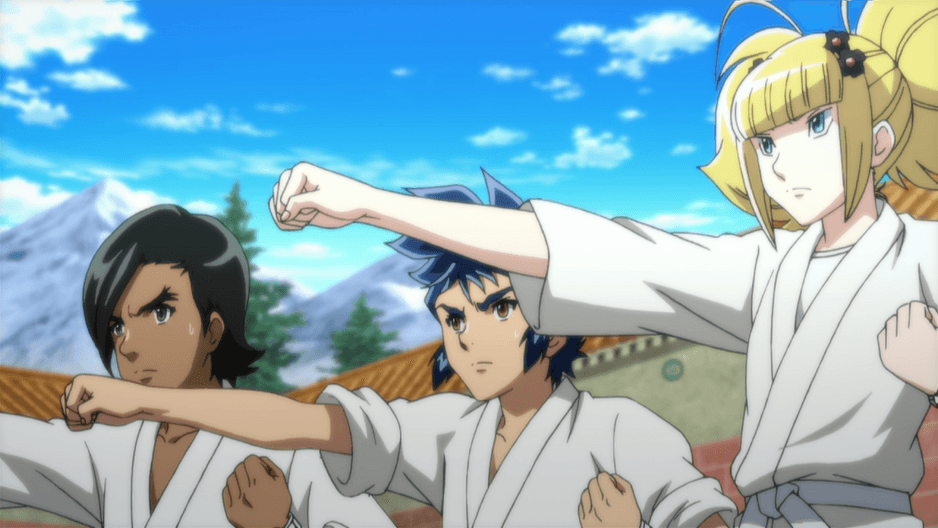 Avengers Mentors
Makoto, Chloe, and Adi train under the tutelage of Iron Man, Captain America, Thor, Hulk, and Wasp who teach them to use their new bio-engineered abilities for good now that they're free from Hydra's control.
They look to the Avengers as role models for their overwhelming might, warmth and character, forming closer bonds.
Mission Breakout
Makoto, Chloe and Adi grew up believing the Avengers were villains, the ultimate evil, and Hydra were the heroes. However, during their first mission for Hydra, they discover their group's true evil intentions and defect.
After infiltrating a secret Hydra base to take on Red Skull, the Avengers risk their lives to save the young teens. Knowing they have nowhere else to go, the Avengers take them on in hopes of making them their successors. The Avengers protect, guide, and fight alongside them until they become the true heroes—the Future Avengers.
Friend Turned Foe
While under Hydra's control, there was another young teen in the nefarious experiment — Makoto's best friend, Bruno.
Bruno is a 15-year-old cyborg with the ability to manipulate air. Instead of defecting with Makoto, Chloe and Adi, Bruno stays behind and remains loyal to Hydra as he's manipulated into joining the Masters of Evil under the code name Twister.
EMERALD RAIN
While training the Future Avengers to be formidable heroes, Iron Man, Captain America, Wasp, Thor and Hulk continue to seek more information on Hydra's Emerald Rain Project, which is tied to the young heroes.
Makoto, Chloe, Adi, and Bruno were raised as part of the Emerald Rain Project, being experimented on and given superpowers through exposure to the Emerald Crystal.
Watch the Future Avengers' journeys — the first season of Marvel's Future Avengers is now streaming on Disney+!
Disney+ offers subscribers high-quality and commercial-free viewing, up to four concurrent streams, unlimited downloads on up to ten devices, personalized recommendations, and the ability to set up to seven different profiles. Additionally, parents have the ability to set Kids Profiles that create an easy-to-navigate interface to access age-appropriate content.
Sign up for Disney+ and start streaming now! And be sure to follow Disney+ on Facebook, Twitter, and Instagram for more.
The Hype Box
Can't-miss news and updates from across the Marvel Universe!