TV Shows
Published March 29, 2018
Find Out the Secrets of Marvel's Newest Animated Series
Cort Lane reveals news about upcoming projects and future storylines!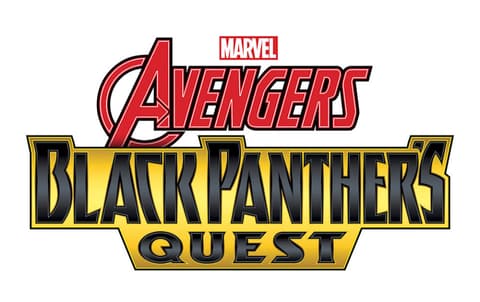 Marvel fans were treated to a variety of exciting announcements and first looks at this year's WonderCon. From voice cast reveals to sneak peeks at never before seen shorts, Marvel Animation: From Pencil To Screen was the place to be for the scoop on Marvel's latest animation news.
Cort Lane, Marvel's SVP, Animation & Family Entertainment spoke to Marvel.com exclusively to give us even more insight to the production and development of these exciting new projects.
During the panel it was teased that "Marvel's Avengers: Black Panther's Quest" would introduce a new stylistic direction, "by simplifying and streamlining the character animation—and make it a little more cartoony, for lack of a better term—more expressive with the faces," explained Lane.
"This is at its heart a story of a brother and a sister, who love each other but have conflict and humor—he's overprotective, she's sassy and frustrated that her brother won't let her do stuff—let that character story play out better in animation, by really having the character faces express that," furthered Lane. The new style sets the pace for a new tone as well, Lane defined, "It's also a high stakes espionage story that travels around the world with lots of sleek movement and shadows, and so the style of the animation also accomplishes that as well. It's different than a straight ahead super hero story because it's got those elements."
The always popular "Marvel's Guardians of the Galaxy: Mission Breakout!" series is in for a few stylistic changes as well. Speaking again about design, on the panel, writer and story consultant Mairghread Scott teased that there would be a huge change in animation styles, specifically for the Black Vortex arc. "Midway through the season, the Collector gets his revenge and he pushes them to the point where they have to escape. During that escape they are sent to different dimensions separate from each other. Now they have to find a way back to each other."
Lane hesitated, as not to reveal too much, "Each dimension is animated in a different style—the styles are fascinating. I wish I could say more! Some of them are inspired by classic animation styles, some of them are unique to the character, it allows us to push styles and visuals." Lane was emphatic, "It is the most stunning animation we have produced."
The Guardians will also delve more into the shared universe with a Symbiote storyline which brings together shared alien specimens, once again bringing in the ever-popular Venom along with the biggest villain in the galaxy, Thanos.
As if proof was needed that the new animated "Marvel Rising" was going to be big, a group of cosplayers that showed up to the panel in completely detailed outfits was the confirmation. The group's devotion brought a tear to Lane's eye, "To see this massive group of young women and girls already dressing as these characters, band together as a team for something that hasn't even been seen yet—we haven't show a second of footage—and they're already embracing them as a group."
There is an anime influence on this series which helps push the animation further for the character's unique emotions, Squirrel Girl in particular, "The one thing I'll reveal," divulged Lane, "Because she's just so goofy, [at one point] things aren't going well and she goes, 'We need to attack, anime style!' and then they literally get anime faces."
"Marvel Rising" will consist of six four-minute digital shorts focused on Ghost-Spider's point of view, followed by a feature-length animated film. The film is grounded in a relationship between two best girl friends, Ms. Marvel and Squirrel Girl.
The pair prove to be typical young girls, trying to find themselves and kicking butt along the way. "Because they're young people with different personalities, they don't always get along and that's good," Lane asserted. "Because girls want to see some conflicts and interesting dynamics between the characters. Ultimately each of them wants to be the best version of themselves—prove themselves, doubting themselves—and they have that in common."
Lane believes the audience will related to the team's intuition, "When they decide at the end to stick together—it comes very naturally out of the story that it's just young people trying to find their way."
For all the Marvel Animation updates, keep it on Marvel.com. Don't forget to subscribe to Marvel HQ on YouTube for full episodes and more: www.youtube.com/MarvelHQ
The Hype Box
Can't-miss news and updates from across the Marvel Universe!