TV Shows
Published December 9, 2019
'Marvel's Runaways' First Look: The Runaways Meet Cloak and Dagger
Season 3 of 'Marvel's Runaways' premieres December 13, exclusively on Hulu!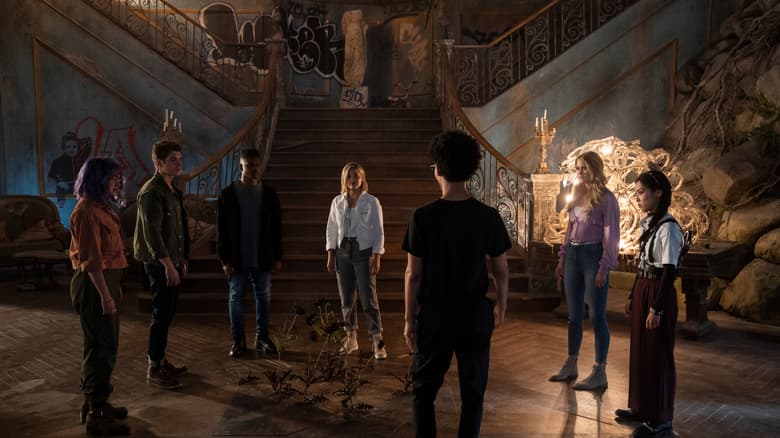 Earlier this summer, we confirmed the most requested, fan-favorite crossover Marvel fans wanted the most — the Runaways x Cloak & Dagger crossover!
In the image above, get a glimpse of Tandy Bowen (Dagger) and Tyrone Johnson (Cloak) with our Runaways in Season 3 of Marvel's Runaways, premiering this Friday, December 13, exclusively on Hulu.
In the third and final season, the Runaways find themselves frantically searching for their captured friends Chase, Gert, and Karolina. If that's not enough, the kids must go head to head with an unstoppable enemy who has targeted Leslie—and the child she's currently carrying. There's also still one missing member of the Magistrate's family, but who is it?
Meanwhile, Nico's powers are growing, which alerts Tandy and Tyrone to what's happening in Los Angeles. Nico has drawn them all into a dark realm, one which Morgan le Fay rules, and she's much more nefarious than anyone the kids have yet to face.
On an intimate set visit this summer at Paramount Studios, we had a chance to chat with some of the cast when they first discovered their worlds would be colliding in an crossover episode.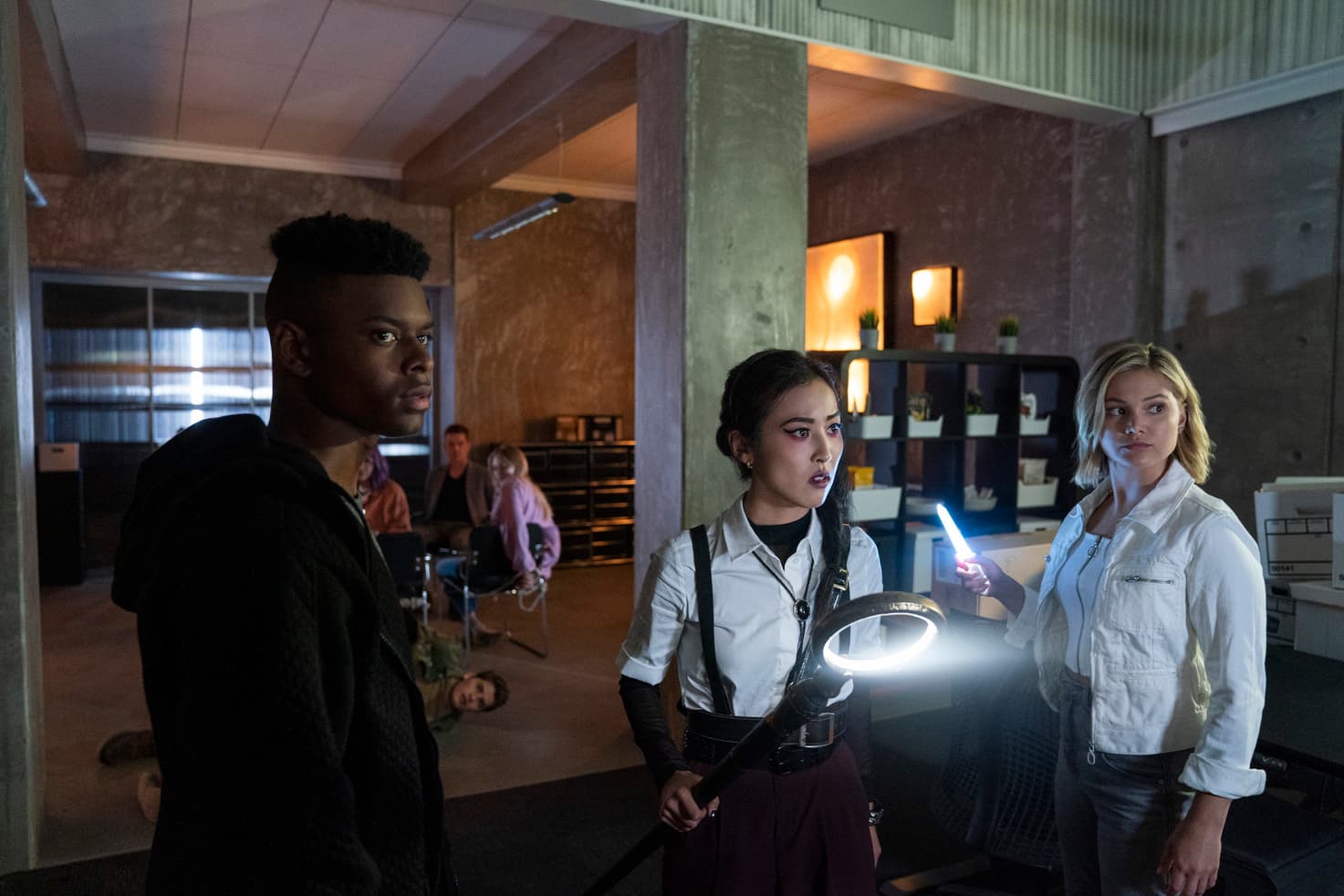 "For three years now, we were kind of anticipating it," shared Lyrica Okano, who plays Nico Minoru. "We were aware of Cloak and Dagger since the first season. We knew they were a Marvel show and also a teen show, so it was possible that we could be in the same world or the same realm."
"As an idea in my head, I was always like, 'Oh, how cool would that be like if they got to join our world?" revealed Rhenzy Feliz, who plays Alex Wilder. "And then when it happened, it was pretty exciting! I immediately hit up Aubrey [Joseph] and Olivia [Holt]."
"Olivia Holt has been a friend of mine for about seven years," added Gregg Sulkin, who plays Chase Stein. "I was very excited to work with Olivia; I texted her and I was like, 'You ready?' She's like, 'Hell yes!'"
And what do the Divine Pairing have to say? Olivia Holt, who plays Tandy Bowen, shared with us this tidbit, "The fact that we actually got to make it a reality was pretty insane and surreal and exciting and exhilarating all in one."
"Aubrey and I were just really stoked," continued Holt. "And I think the Runaways cast was as well. Anytime we'd see them out at events and promotional things, that would be the first thing we'd say to each other, 'When is the crossover happening!?'"
"Getting them to finally come down and do this was the most fun experience, I think, top 10 we've had on this show," exclaimed Ariela Barer, who plays Gert Yorkes.
All 10 episodes of Marvel's Runaways Season 3 will premiere exclusively on Hulu on December 13.
Need to catch up? Stream Seasons 1 and 2 of "Marvel's Runaways" exclusively on Hulu now!
The Hype Box
Can't-miss news and updates from across the Marvel Universe!