TV Shows
Published October 16, 2018
'Marvel's Daredevil' Season 3: Creating the Look of Daredevil's World
Marvel.com visited the set of the Netflix Super Hero series to learn what goes into the sets and costumes of 'Marvel's Daredevil.'
Marvel.com was invited to a set visit to "Marvel's Daredevil" this past spring, while Season 3 was still in production. As we've learned from interviews with Executive Producer/Showrunner Erik Oleson and the cast, there is a shift in focus back to the main characters this season, but with a caveat – they are almost all in very different places, physically, emotionally, and spiritually. To set the scene, Marvel.com spoke with set designer Caroline Ghertler while touring a couple of the "Marvel's Daredevil" sets, as well as costume designer Liz Vastola.
We visited the famous apartment of Matt Murdock, complete with piled up mail and a feeling that could not really be described as "lived in." As we know from the end of "Marvel's Defenders," Matt didn't go home after the events of the show; he went to a church where he was being cared for by a group of nuns. But Matt's apartment is still very much a set in the third season, and you get to see just how much detail goes into creating his home – condiments in the kitchen labeled in braille, trays and hooks for Matt's keys in locations he's memorized. Fans have seen a lot take place in this apartment, so it was fascinating to see how much effort went into making it so personalized to Matt Murdock.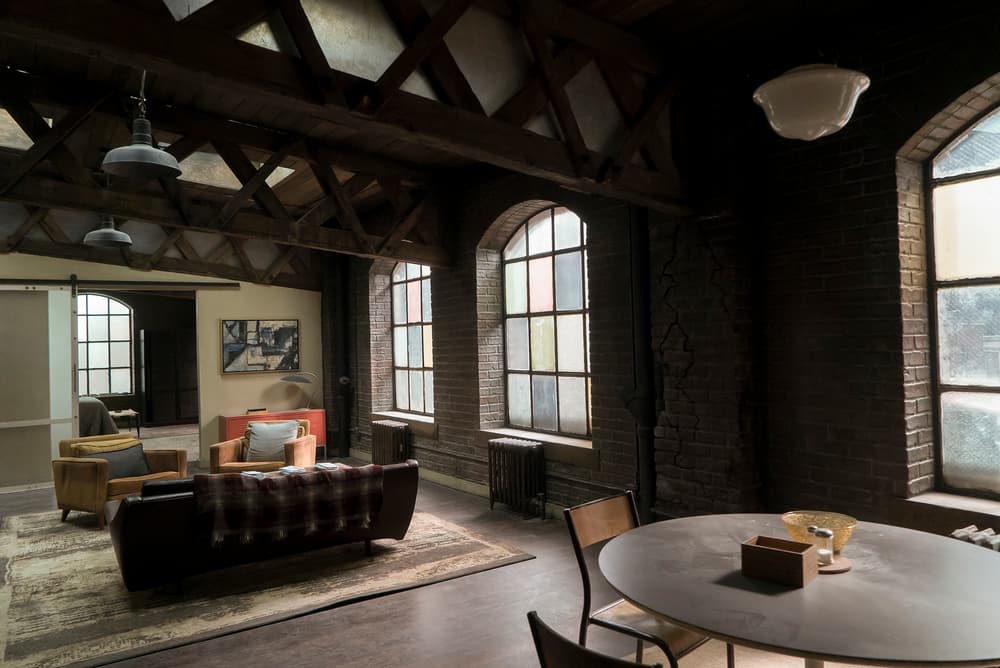 But the crown jewel of the set visit was definitely the apartment of Wilson Fisk. The trailer shows Fisk putting on his iconic white suit – and clearly not while he's in prison. We were told by Ghertler that a main part of creating Fisk's new home was making it a tribute to Vanessa.
"I think the art really must have come from, in Season 1, when he fell in love with Vanessa. … Basically, he's kind of taken on her vision, because he's in love with her, he wants to please her and that's a big part of it. This place, in a kind of way, has been created for her in some fashion."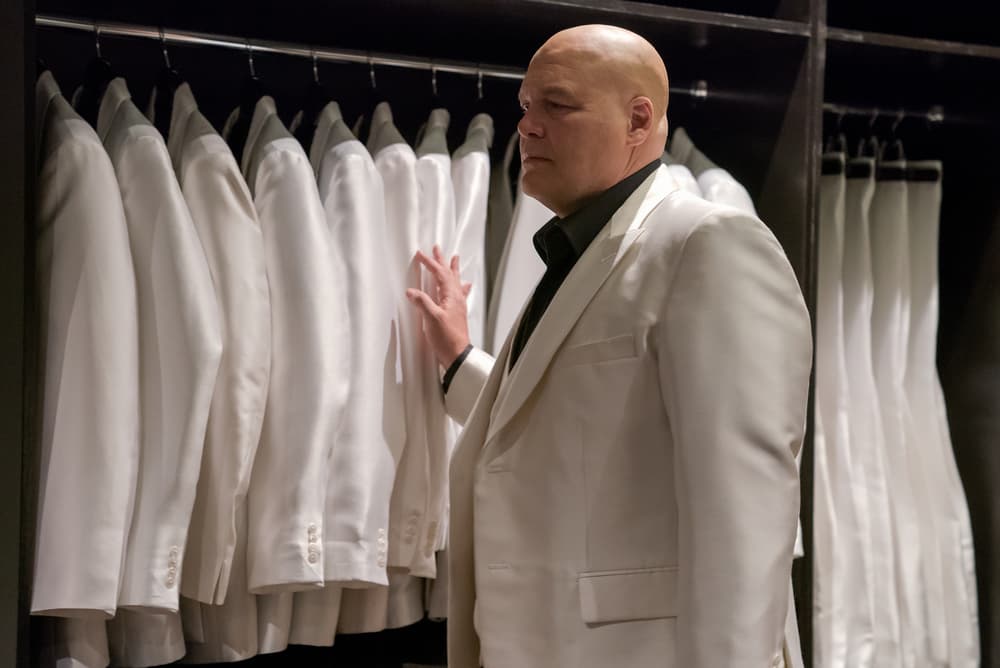 Even though Vanessa is a big part of the design, the art itself (some of which were reproductions of actual pieces) was mainly meant to set a tone for Fisk. "We actually try to keep his palette without red because Daredevil is red, and his palette is more white, grey, black, maybe a little blue. He's cooler."
But make no mistake – as posh as this 51st floor penthouse set may be, Wilson Fisk is not exactly a free man when he enters it. Ghertler explained: "When you first see him, it's like he's in jail. There's a metal table here. He's being treated like a prisoner at the beginning." The set also has several security cameras, plus a decidedly cramped room nearby where the FBI conduct their surveillance. It seems like Fisk is still under the thumb of law enforcement, but how long will that last?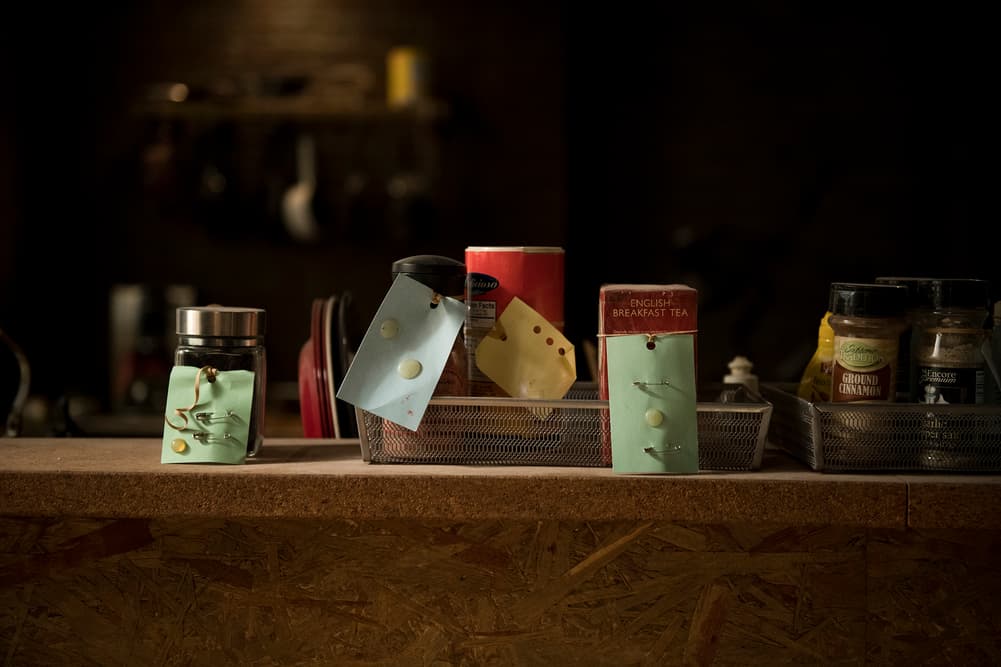 The fancy home of Wilson Fisk can be seen as a sterile juxtaposition to the rest of the city where "Marvel's Daredevil" takes place. Ghertler said that other sets on the show this season were meant to reflect an older, grittier New York. "Everything has kind of a patina of oldness, in general. Other than these kind of sets, it's pretty down and dirty to some extent. If we're doing … a church, or we did an infirmary… It feels like [that] because the characters resonate in the past. A lot of their pain, I think, is in the past. There's an old quality."
Inhabiting these sets, of course, are the actors playing the show's characters. Over the course of three seasons, we've seen plenty of evolution in Matt, Karen Page, Foggy Nelson, and Wilson Fisk. Now that they've been scattered and scarred by Matt's presumed death, imprisonment, past threats, and growing relationships, it's safe to assume that everyone's appearance might change as well.
However, after speaking to costume designer Liz Vastola, the most drastic change comes with Matt Murdock and Daredevil. In short: he's out of the red suit.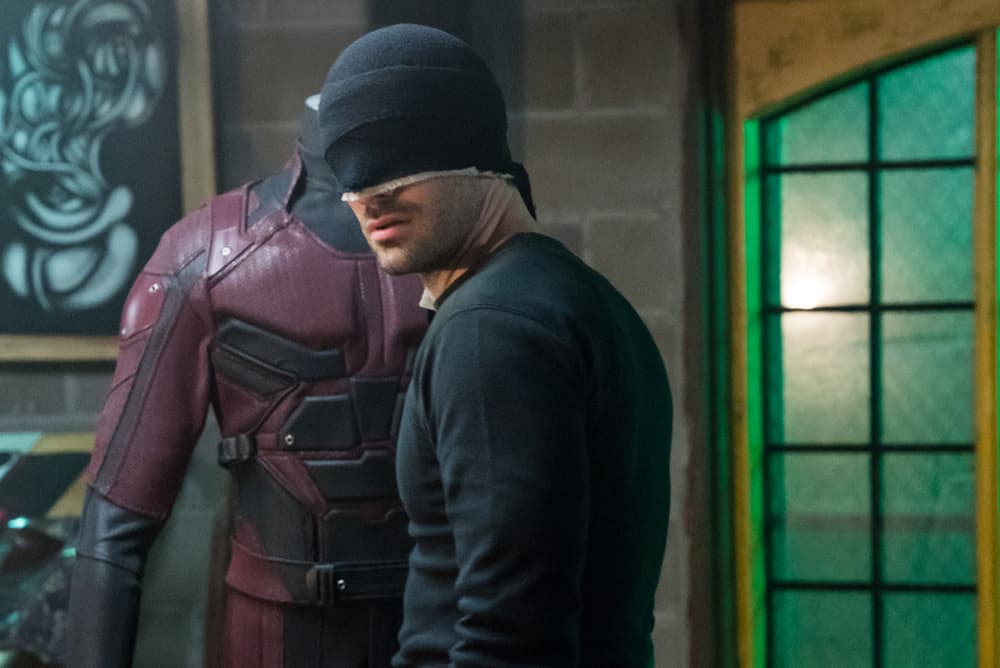 "At the end of 'Marvel's Defenders,' you leave Matt in a real state, in his current [Daredevil] suit. Over the course of this season we move away from that for him, and we go back to something for Matt that is much more along the lines of his first season look. It's kind of psychological. It's where he's at this this moment. It kind of brings to light the character's own feelings about who he is and who Daredevil is, and what that suit represents for him. It's definitely a season for him where he's pretty down and out, so we strip away. We definitely get back to a look for him that's closer to the sort of underground, street urchin. A little bit more elemental, and a little more visceral.
"We took a note from the first season look, but we definitely moved away from it. The general silhouette is similar, and the fact that we're moving into darker colors is the same, but I think that it's a little more tactile. It's a little more rough around the edges."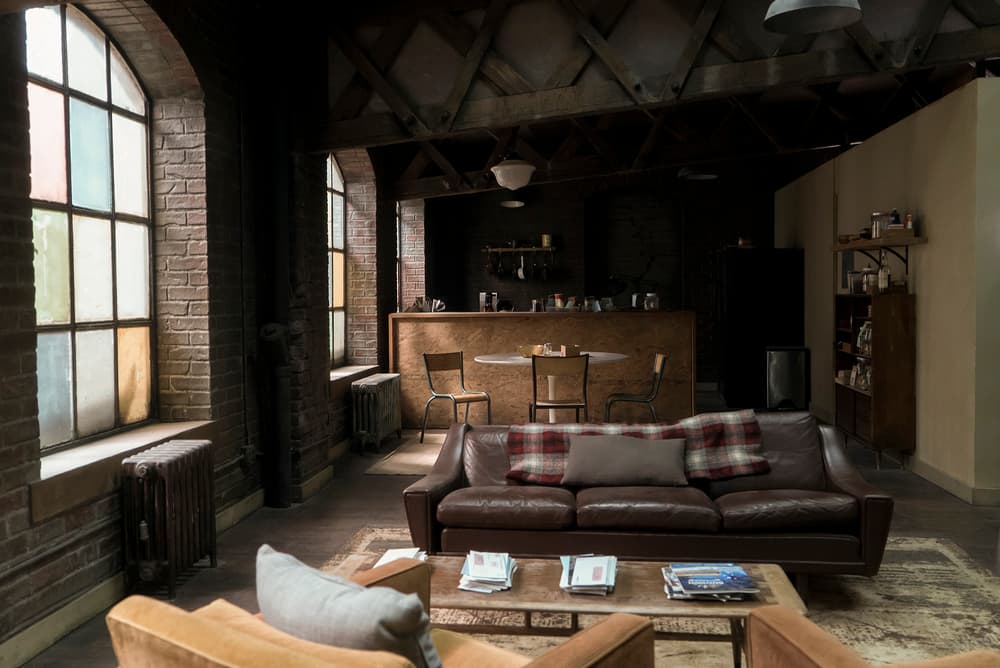 When Matt is not out prowling the streets in costume, Vastola said that she worked with actor Charlie Cox to figure out how Matt is dressing himself while staying in the church with the nuns. "The first thing when I sat down with Charlie is that we talked about – in terms of costumes – how important it was to him, and to myself … to justify how he's dressing himself. How it comes together for him [as a blind man and] what he would have available to him. That cool stuff doesn't just drop from the sky. He's living in this crypt and he's living with nuns and priests, so the material we're using for him is the material we use for the vestments for the nuns and the priests.
"What I was talking about with Charlie and also with [showrunner Erik Oleson] is that I really like this idea that [everything] feels kind of ripped and torn. Kind of this very visceral and violent action [that gives] him what he needs in order to go out into the world. Because he is, for lack of a better word, on the down-low this season and way less flashy, more in the shadows. We went completely to black. And we went back to that because it makes the most sense. He has assistance from certain characters to help him dress himself this season and to help him stay in the shadows, to feel darker but also using the bare minimum."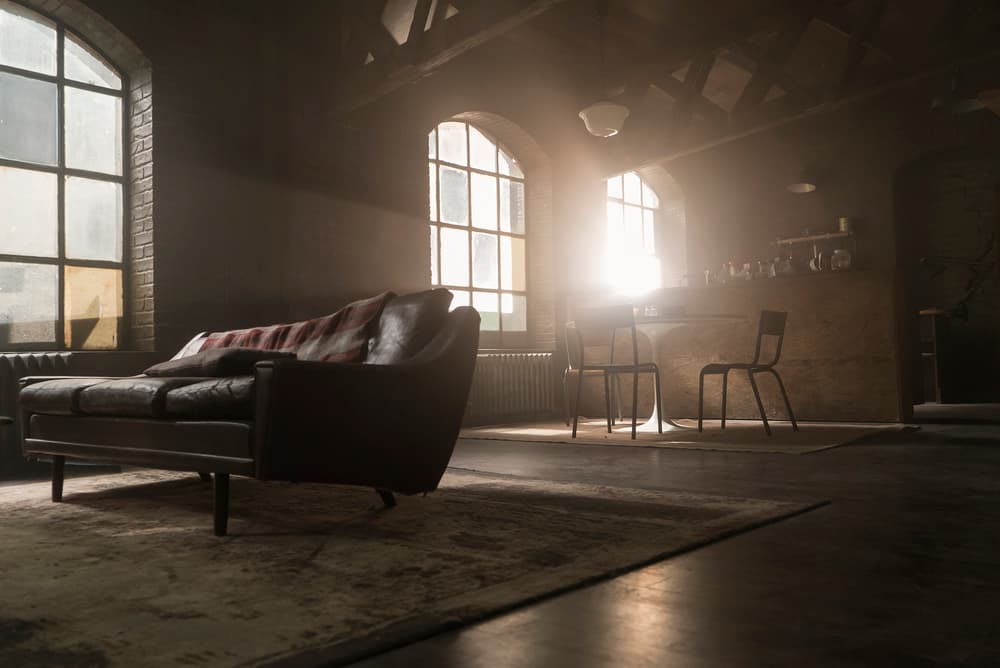 "Marvel's Daredevil" is taking its characters and its fans to different places in its third season. The crew was cautious not to give away too many details, creating a new sense of mystery – and peril – for Matt Murdock and his friends.
"Marvel's Daredevil" Season 3 premieres Friday, October 19th on Netflix.
Make sure to follow @Daredevil on Twitter and like "Marvel's Daredevil" on Facebook, and check out Marvel.com's "Marvel's Daredevil" section for more about the Man Without Fear! 
The Hype Box
Can't-miss news and updates from across the Marvel Universe!