TV Shows
Published December 23, 2019
Marvel HQ to Showcase Fan-Favorite Marvel Holiday Episodes
Marvel HQ holiday takeover!

Starting today at 5PM PT/8PM ET, fans can tune in for a special Marvel HQ holiday takeover featuring holiday episodes with everyone's favorite Super Heroes! Stream the entire playlist here.
Jingle Bell Rock (Marvel's Guardians of the Galaxy):
When the Guardians realize they're on the wrong side of a bounty, they stage a Christmas Carol-inspired con job to frighten a superstitious despot out of his ill-gotten riches and free his enslaved people.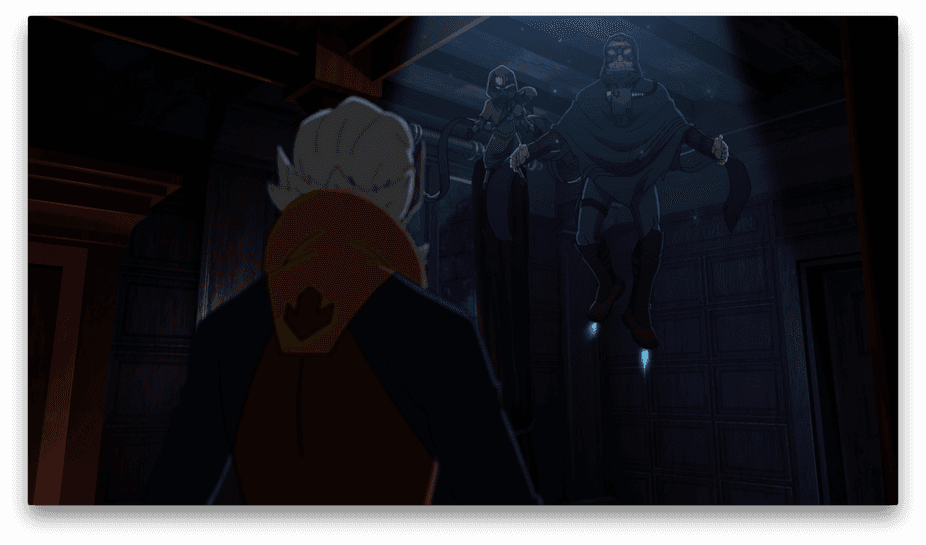 Under the Spell of the Enchantress (Marvel's Avengers Assemble):
Captain Marvel and Ms. Marvel travel to an icy asteroid to rescue Thor from the Enchantress.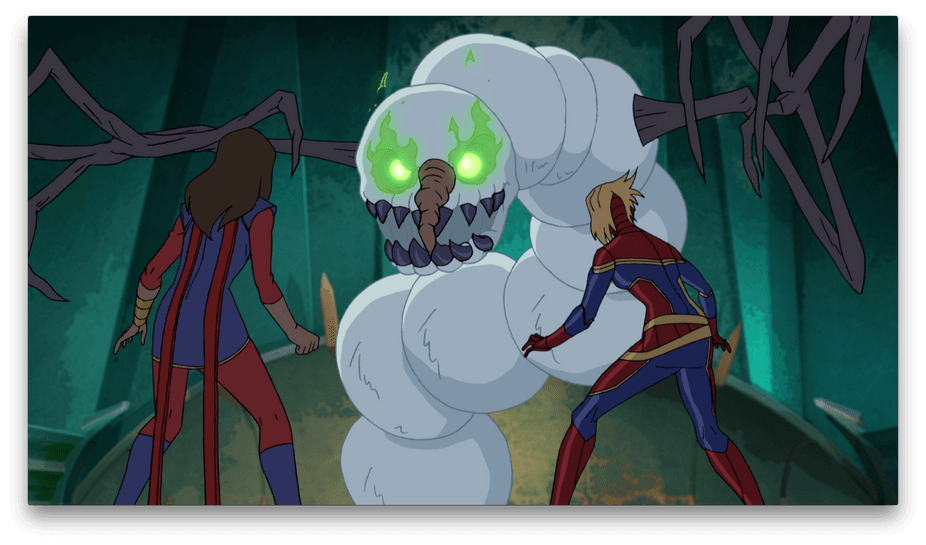 Spider-Man on Ice (Marvel's Spider-Man):
When Blizzard steals new technology and freezes New York, an unprepared Spider-Man has to upgrade his gear to stop the villain before the city is put into a new Ice Age.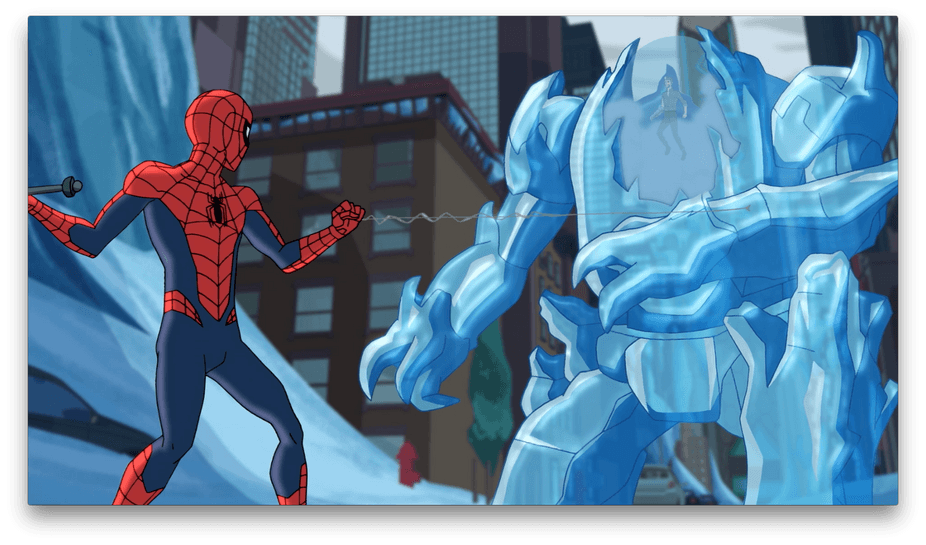 Nightmare on Christmas (Ultimate Spider-Man):
Spider-Man sees what the world would be like without him when Nightmare takes the web-slinger on a journey through his past, present, and future.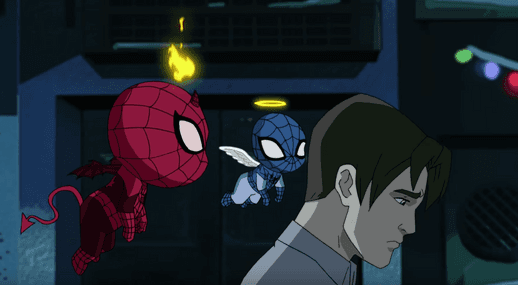 The Moon Knight Before Christmas (Ultimate Spider-Man):
While house sitting for Dr. Strange on Christmas Eve, Spidey teams up with the mysterious Moon Knight to confront his own Ghost of Christmas Past.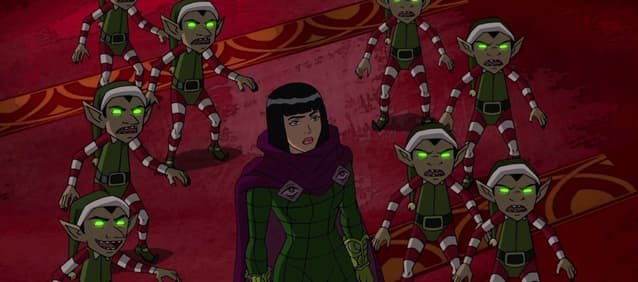 The Toys are Back in Town (Marvel Super Hero Adventures):
Spidey teams up with the famous Captain America to track down a toy thief known as the Tinkerer! As our heroes rescue the stolen toys, Captain America reminds Spider-Man that being a hero means doing the right thing, no matter what.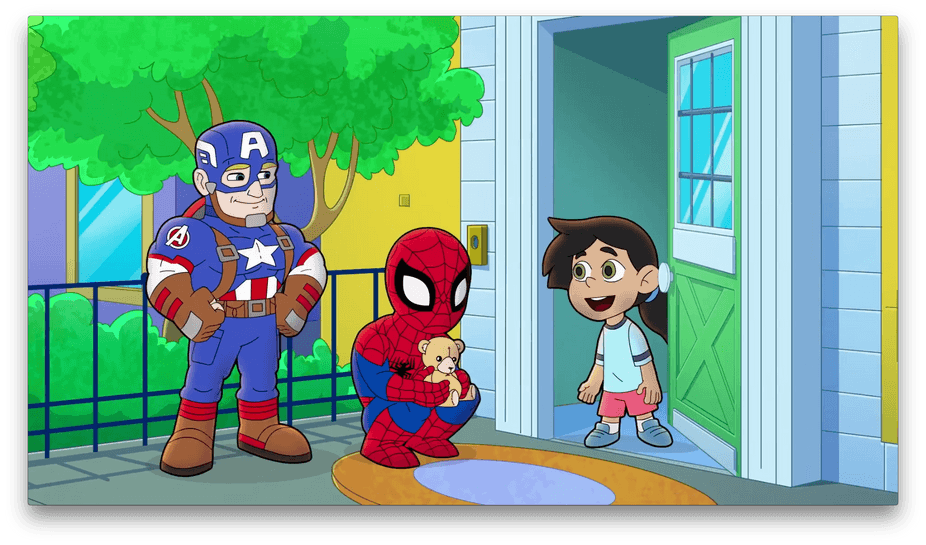 Marvel Funko Presents: Cosmic Sleigh Ride
The Collector sends Taserface to re-capture Groot and his collection and ends up on a slippery snow chase on a frozen alien planet with Groot & Star-Lord.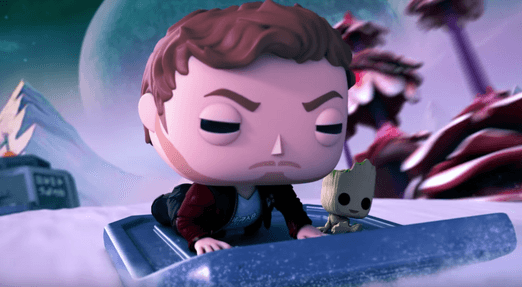 Marvel Mash-Ups: Spider-Man & Amazing Friends: Burrito
In this Spider-Man Marvel Mash-Up, Ice Man is dangerously good at a game of freeze tag against Spider-Man and friends.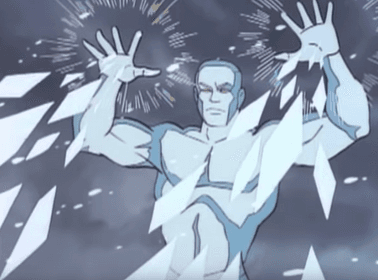 The Hype Box
Can't-miss news and updates from across the Marvel Universe!