TV Shows
Published February 12, 2019
'Marvel's M.O.D.O.K.' Creators on the Marvel Villain's Animated Series
Patton Oswalt and Jordan Blum have big plans for the big-headed character in the upcoming Hulu series.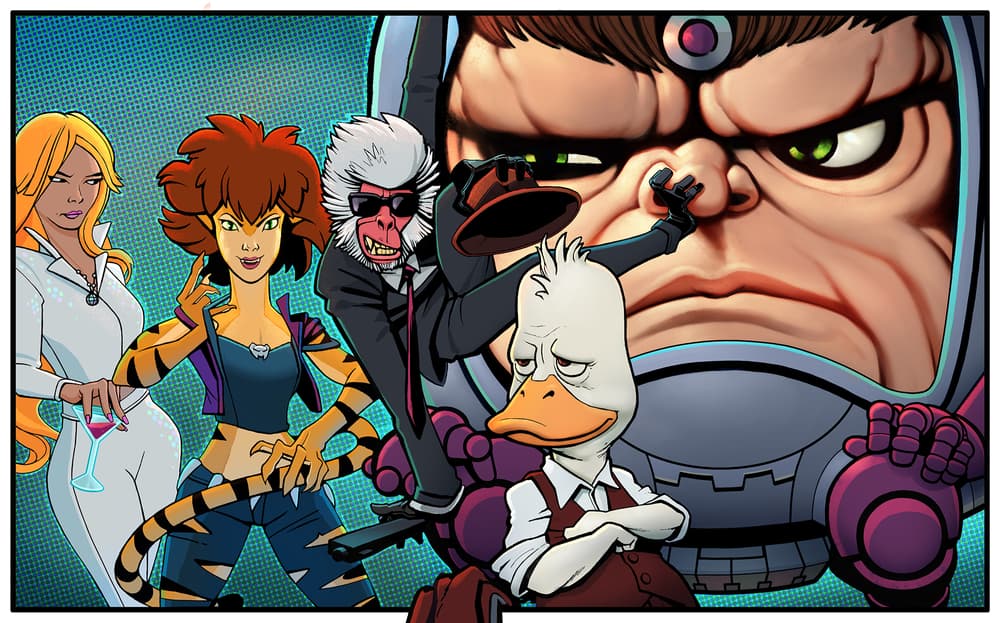 "Marvel's The Offenders" promo image
Amongst these new series is "Marvel's M.O.D.O.K.," featuring the oh-so memorable Marvel villain who first appeared battling Captain America in TALES OF SUSPENSE #94, after his cameo in TALES OF SUSPENSE #93. In "Marvel's M.O.D.O.K.," M.O.D.O.K, an egomaniacal Super Villain with a really big head and a really little body, struggles to maintain control of his evil organization and his demanding family.
"Marvel's M.O.D.O.K." comes from Patton Oswalt ("A.P. Bio", "Marvel's Agents of S.H.I.E.L.D.") and Jordan Blum ("American Dad," "Community"), with the two serving as Executive Producers on the series alongside fellow EP Jeph Loeb. 
When it came to getting to write for "Marvel's M.O.D.O.K.," Patton Oswalt said, "I could not be more excited for you guys to see what we do with M.O.D.O.K. He's the character I was, sadly, born to play."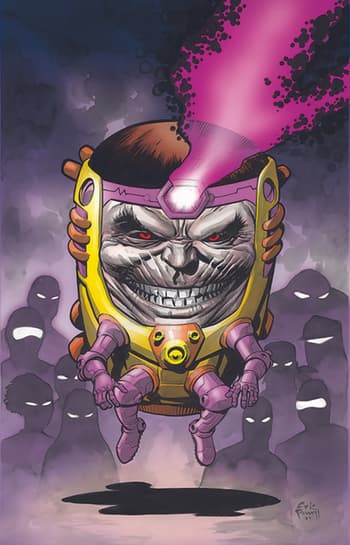 M.O.D.O.K., as seen in Marvel Comics
Said Jordan Blum, regarding bringing the character into animation for the upcoming Hulu series, "Who is M.O.D.O.K. to me? Well, you have to start at his creation. I find M.O.D.O.K. to be just as iconic as all the other classic Jack Kirby / Stan Lee collaborations. Kirby's design is the stuff of nightmares yet he's also somehow… slightly adorable? Stan Lee wrote him as this amazing flawed character, always being undone by his inflated ego and thin skin. Over the years he's been portrayed as both a menace and a joke and I think our show is much more interested in exploring him as a human being. A human being who's also a Mental Organism Designed Only for Killing! At the end of the day M.O.D.O.K. is a giant-headed, petulant, insecure, egomaniac with zero social skills. And I for one find that incredibly relatable."
The Hype Box
Can't-miss news and updates from across the Marvel Universe!