TV Shows
Published May 2, 2019
'Marvel's Guardians of the Galaxy: Mission Breakout!' Journeys Through Different Styles of Animation
Earth's Mightest Show goes inside the first part of the Disney XD animated adventure!
"Marvel's Guardians of the Galaxy: Mission Breakout!" is going to all-new worlds this Sunday – but those worlds look pretty familiar to fans of animation! In an upcoming multi-part story arc beginning this Sunday, May 5 at 9:30 PM ET/PT on Disney XD and DisneyNow, the Guardians of the Galaxy will go through the Black Vortex and find themselves separated and trapped in different styles of animation!
In "Black Vortex: Part One," Gamora wakes up in a classic fairy tale, Drax finds himself in a 2D comic book, and Rocket and Groot try to find their way out of a CG packing factory.
Marvel.com previewed the look of each different world last month, but Earth's Mightiest Show got an even deeper look with Eric Radomski, who serves as Senior Vice President and Creative Director of Animation as well as executive producer of "Marvel's Guardians of the Galaxy: Mission Breakout!"
Radomski said that the Black Vortex story allowed the team to work in a more "classic" sense, "meaning the writers and the designers collaborate a lot more directly at the beginning where we don't always have the opportunity with traditional television."
"Gamora's Worst Nightmare"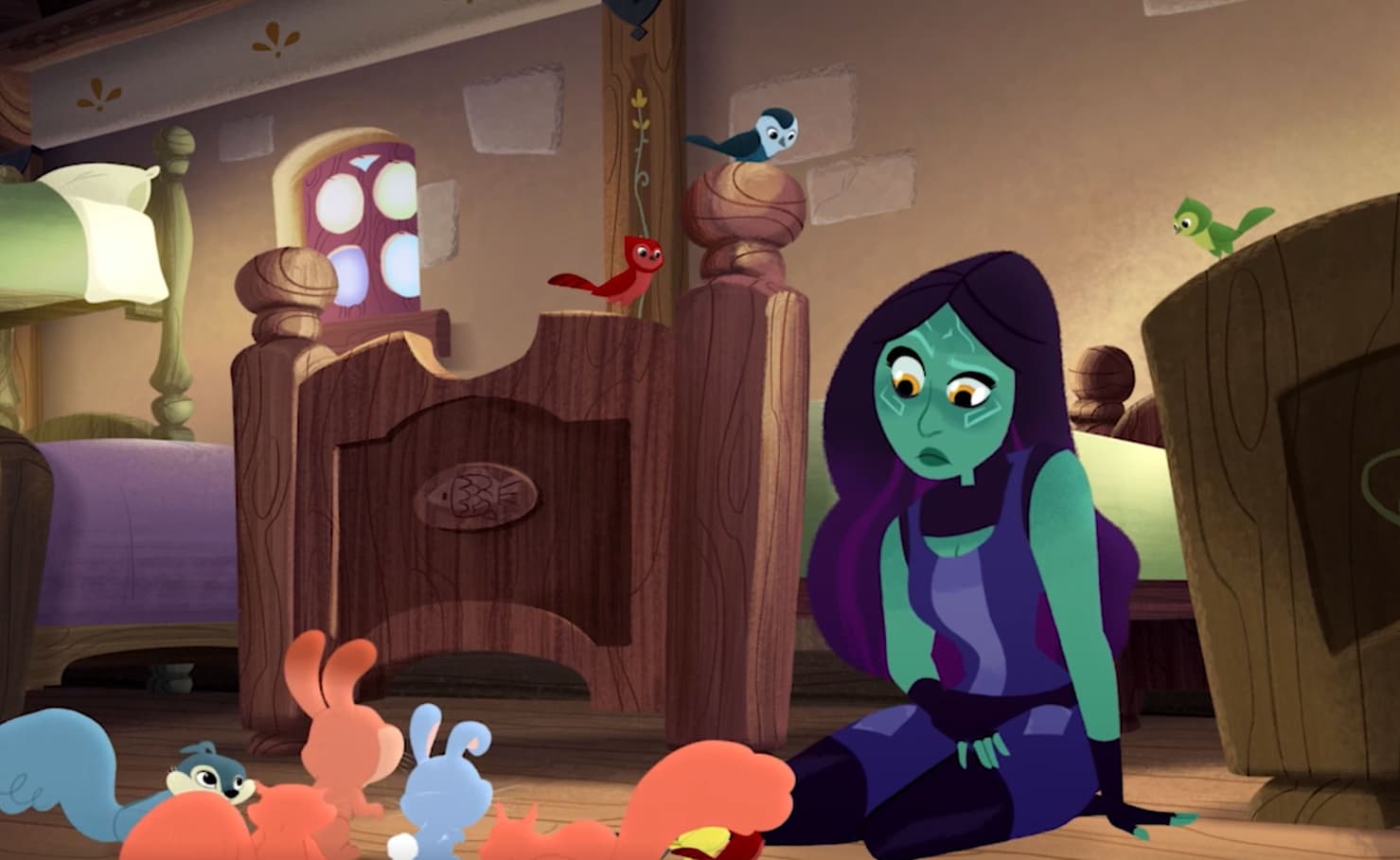 Vanessa Marshall, who voices Gamora, says that the fairy tale world that Gamora finds herself in is her "worst nightmare." Radomski, however, sees this world a little differently, saying it harkens back to very classical animation from a vintage era.
"The idea of the fairy tale setup for Gamora with the woodland creatures, it played to a stereotype that anyone who's a fan of animation has seen since the 1940s. So, we really went, almost to the extreme with the temperature of the colors that were used. It was very reminiscent of 'Snow White' and 'Bambi.'"
Back to the Drawing Board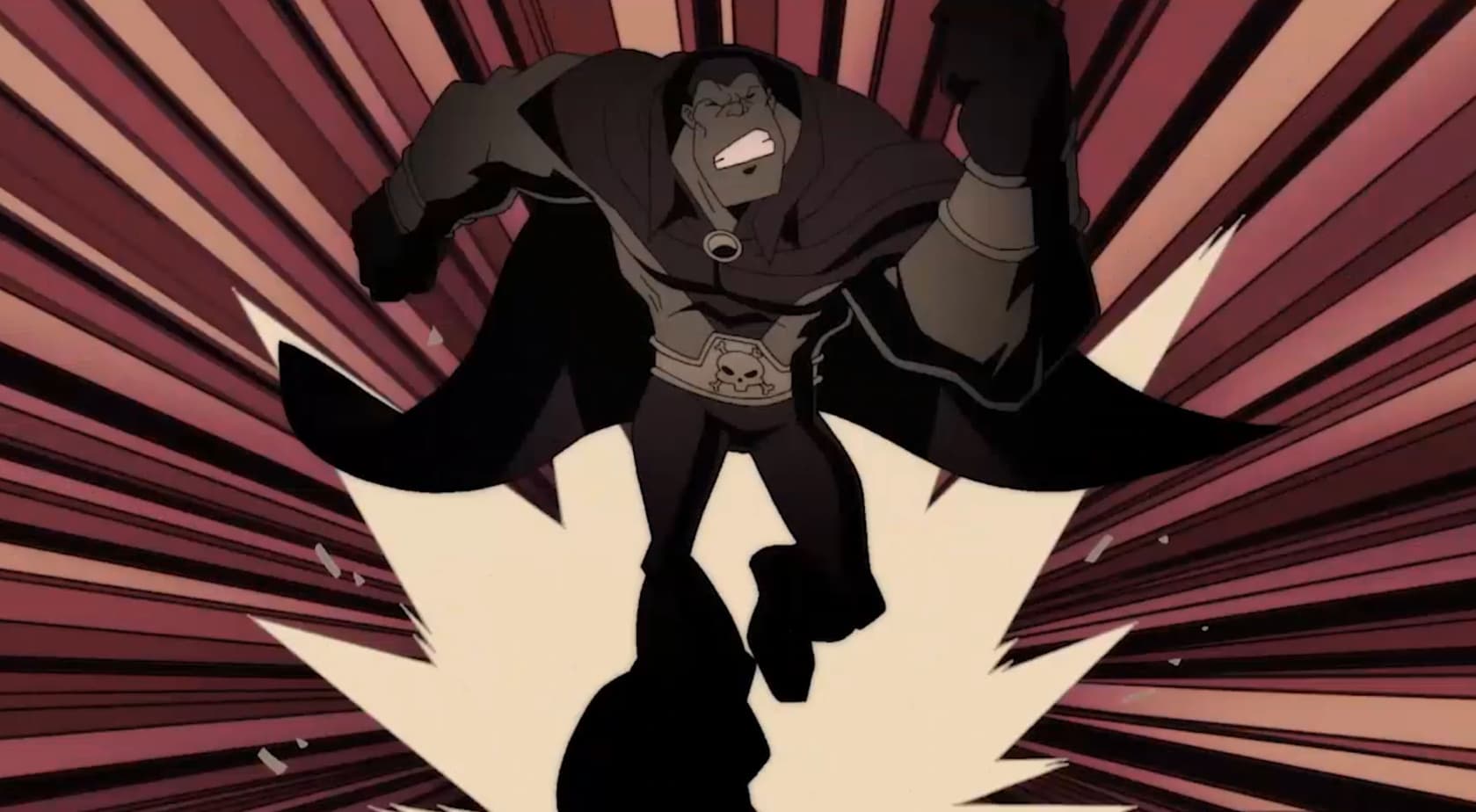 For Drax's comic book-inspired dimension, Radomski revealed that the team actually did borrow from Drax's early comic book appearances. "We were pulling elements from publishing that allowed it to have a little bit more of a graphic feel. We carried a very heavy black shadow on all the characters, we lit the environment so it supported those characters and they didn't stand out so much. We used sort of a dot pattern to play into the environment design and allow sort of a blending of the character and the animation world that's still very much graphic and limited, but also having a little bit of fun bringing a comic book to life."
Groot is... confused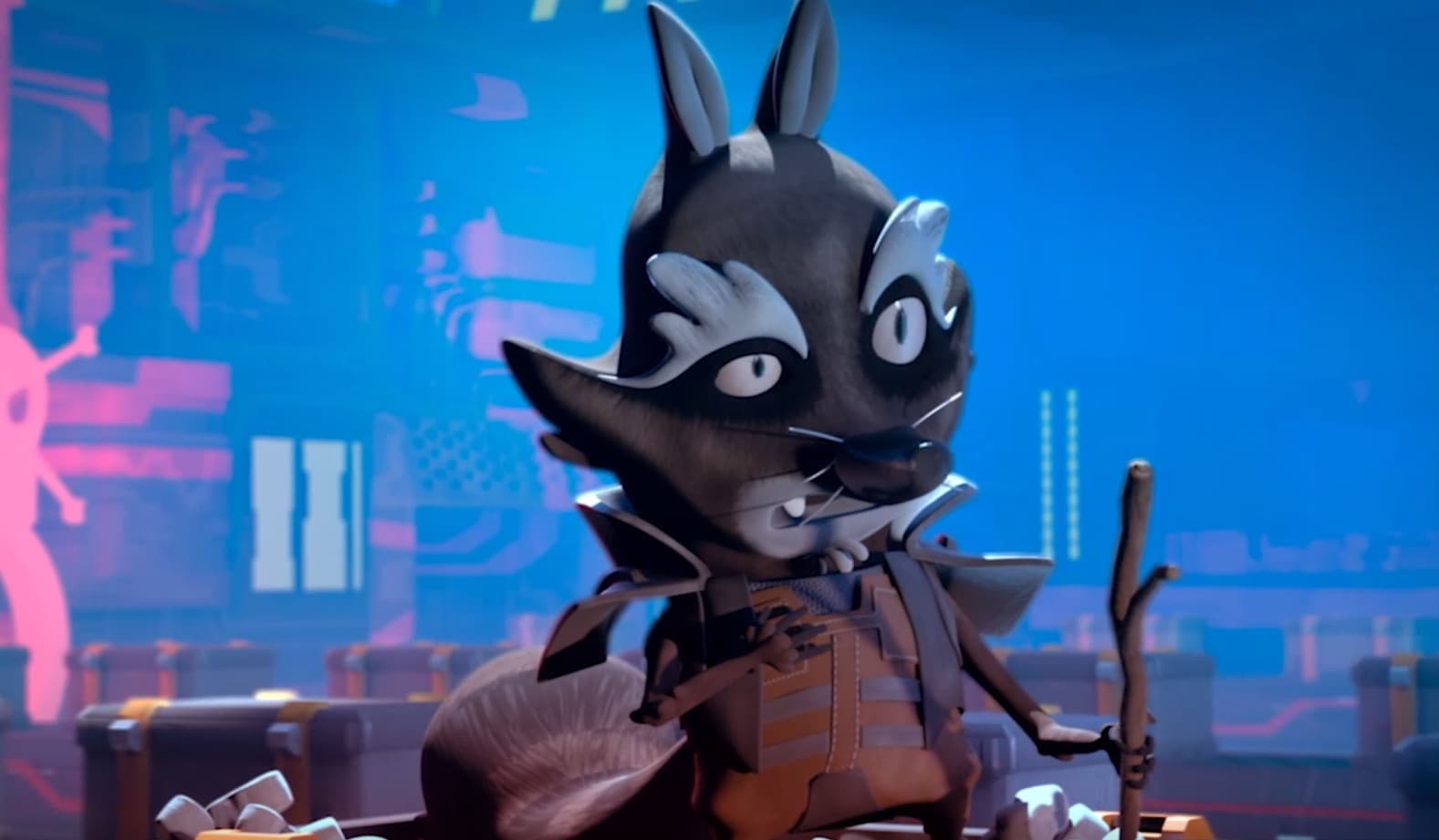 Rocket also finds himself in a CG-animated world where he needs to find Groot so they can escape together. This segment, which takes place in a giant packing warehouse, was written by Trevor Devall, who voices Rocket. Story Editor Marty Isenberg says the segment is mostly "physical gags" for Rocket, but for Groot, a very different challenge is faced: a language barrier. "[Groot] finds himself in a world that looks more or less like the world he left, it just sounds very different." Devall says that Groot is "trapped in a nightmare where we hear his thoughts and everybody else just says 'I am Groot.'"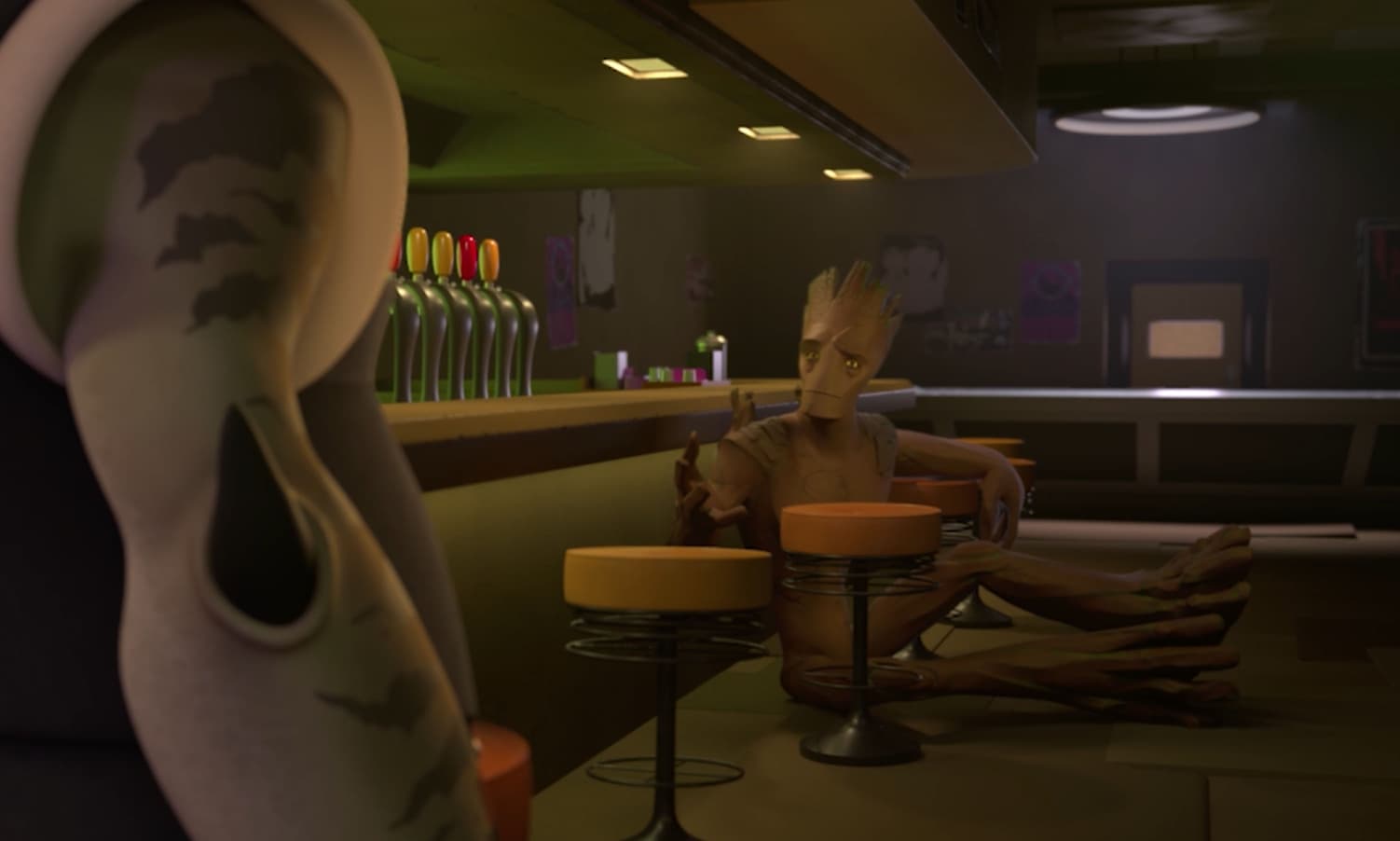 These three worlds are just the beginning of this visually madcap part of "Marvel's Guardians of the Galaxy: Mission Breakout!" Next week, on Sunday, May 12 at 9:30 PM ET/PT, the Guardians will find themselves in three more animated environments: Claymation, the Golden Age, and 8-bit!
To hear more from the cast and crew of "Marvel's Guardians of the Galaxy: Mission Breakout!" watch the full episode of Earth's Mightiest Show!
"Marvel's Guardians of the Galaxy: Mission Breakout!" stars Will Friedle (Disney's "Kim Possible") as Peter Quill/Star-Lord, Trevor Devall ("Johnny Test") as Rocket Raccoon, Vanessa Marshall ("Star Wars Rebels") as Gamora, David Sobolov ("Transformers: Prime") as Drax the Destroyer and Kevin Michael Richardson ("The Cleveland Show") as Groot.
Produced by Marvel Animation, the series' award-winning creative team includes executive producers Alan Fine ("Marvel's The Avengers"), Joe Quesada ("Marvel's Avengers Assemble"), Dan Buckley ("Marvel's Avengers Assemble"), Cort Lane ("Marvel's Ultimate Spider-Man") and Eric Radomski ("Marvel's Avengers Assemble").
Tune in to a brand-new "Marvel's Guardians of the Galaxy: Mission Breakout!" Sunday, May 5 at 9:30 pm ET/PT on Disney XD and DisneyNOW! Stay tuned to Marvel.com for all the latest news and updates on your favorite Marvel animated series.
The Hype Box
Can't-miss news and updates from across the Marvel Universe!