TV Shows
Published June 8, 2022
Sloth Baby Productions Presents: 'Ms. Marvel' Episode 1
Black Sloth Down.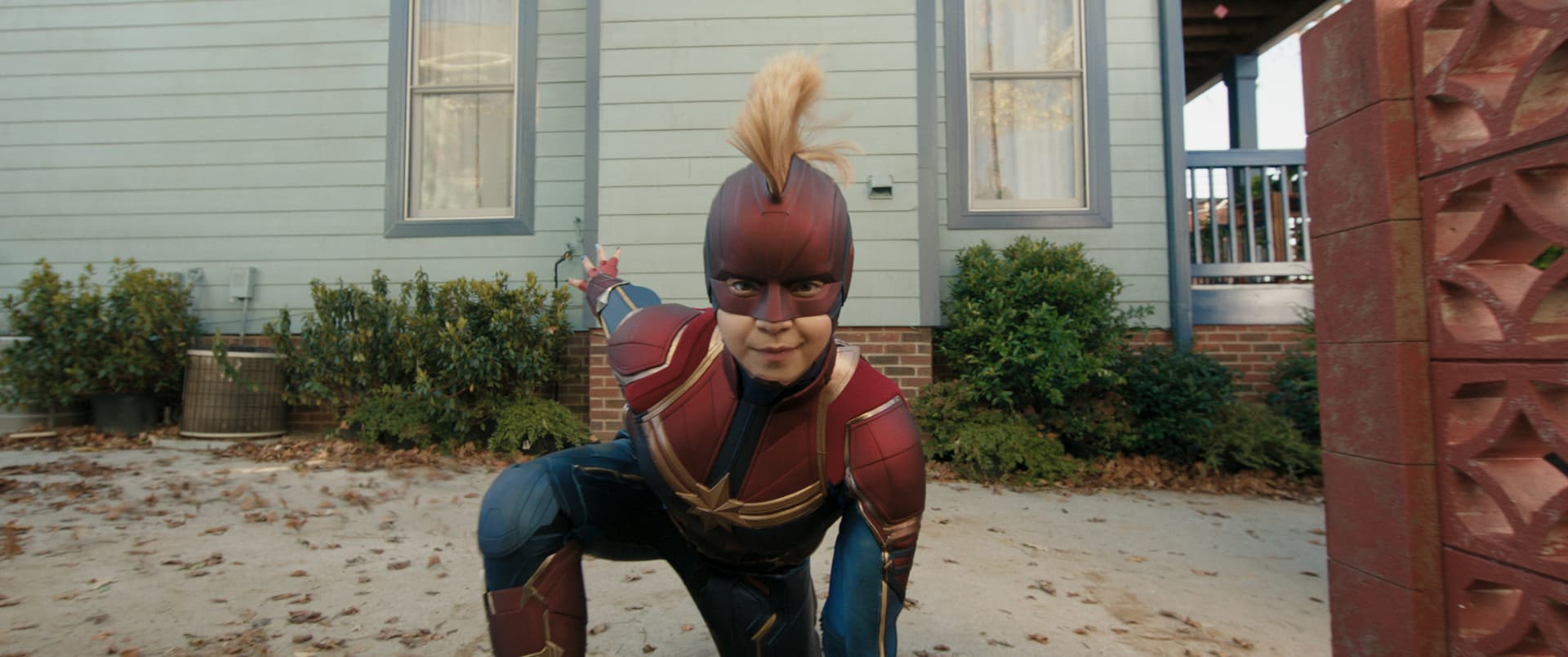 Meet Kamala Khan. She's your regular 16-year-old girl living in Jersey City with a loving (but overbearing) family, a close group of friends, teenage angst and problems — and oh yeah, something cosmic is going on with her.

But we're already getting ahead of ourselves. The best place to start this journey is right at the beginning with Episode 1 of Marvel Stuidos' Ms. Marvel, "Generation Why," and Kamala's love and admiration for the one and only Captain Marvel.

Kamala loves Captain Marvel. Her bedroom is plastered with posters and clippings featuring the Avenger, and not only that, but she's also just finished editing a video wondering where exactly she is and what she's been up to? Details about Captain Marvel have been sparse since she defeated Thanos, and even though Kamala's listened to all of Scott Lang's podcasts — "Big Me Little Me" — she's still got some lingering questions. Maybe some of them will be answered at the upcoming AvengerCon? It's the place to go to celebrate all Super Heroes and Kamala can't wait to attend herself.

There's just one problem: Her parents, Muneeba (aka her mom and/or ami) and Yusuf (aka her dad and/or abu), aren't too keen on letting her go, and her brother Aamir can't help but make fun of her for it. After Kamala fails her driving test, her mother chides her, telling her to keep her head out of the clouds and focus on the now instead. Things don't get much better at school, as the guidance counselor, Mr. Wilson, also wonders where Kamala goes when she starts daydreaming…. he too, wants her to be a little bit more grounded.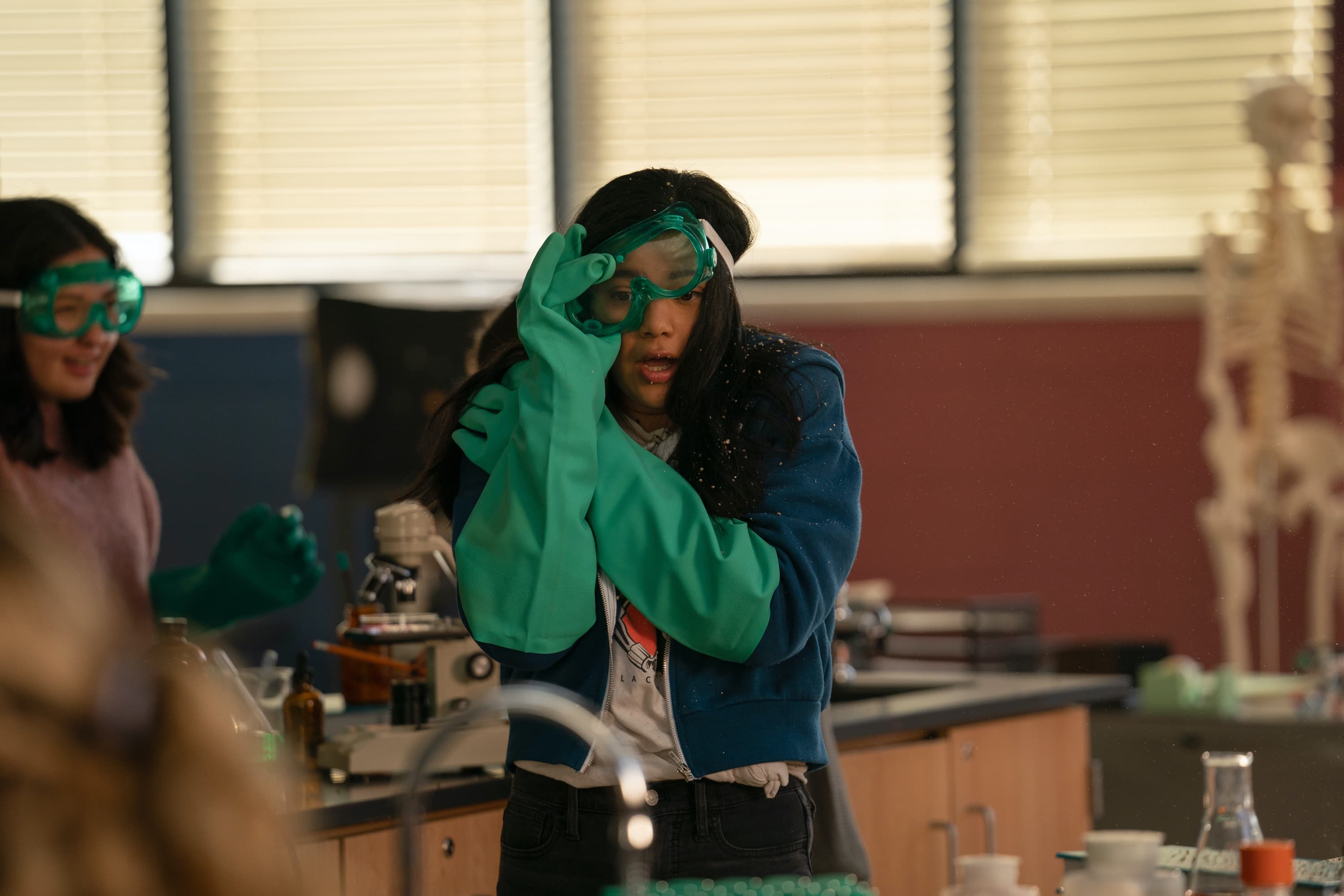 Thankfully, Kamala's got two best friends who are there for her no matter what, Bruno and Nakia. (Even though they did bet on Kamala failing her driving test and Nakia is now $10 richer.) As the trio walks through the school halls, Kamala accidentally collides with Zoe, who they used to be friends with. However, ever since Zoe got like, 80,000 followers, they've drifted apart. But still, maybe Zoe would drive them to AvengerCon this weekend, considering that Kamala can't…?

After school, Kamala stops by the Circle Q where Bruno works. He's been busy putting the finishing touches on her Captain Marvel costume for the Captain Marvel Cosplay Contest and it looks amazing — Bruno even learned to airbrush for this! However, the costume is missing one thing, but neither one of them can put a finger on what it is yet. It should be something that makes the costume distinctly Kamala.

Arriving home, Kamala is greeted by her mother who's got a package from their grandmother, Sana (aka Nanni) in Pakistan. Inside is a bunch of jewelry, or as Muneeba would say "junk." Pulling out a bangle, Muneeba grabs it away from Kamala with a stern reminder that, "that is junk." No time for this now, as Muneeba and Kamala have to go shopping for Aamir's upcoming wedding, and spoiler alert, Kamala is too short for every dress she tries on.

With the days quickly ticking by before AvengerCon, Bruno encourages Kamala to ask directly, and nicely, if she can go. Mustering up the courage, Kamala stands before her parents with one last-ditch plea to go, as she calls it, to an "educational" experience with a "historical reenactment" (aka, a costume contest). It's the first time it's ever happening and she doesn't want Bruno to have to go alone.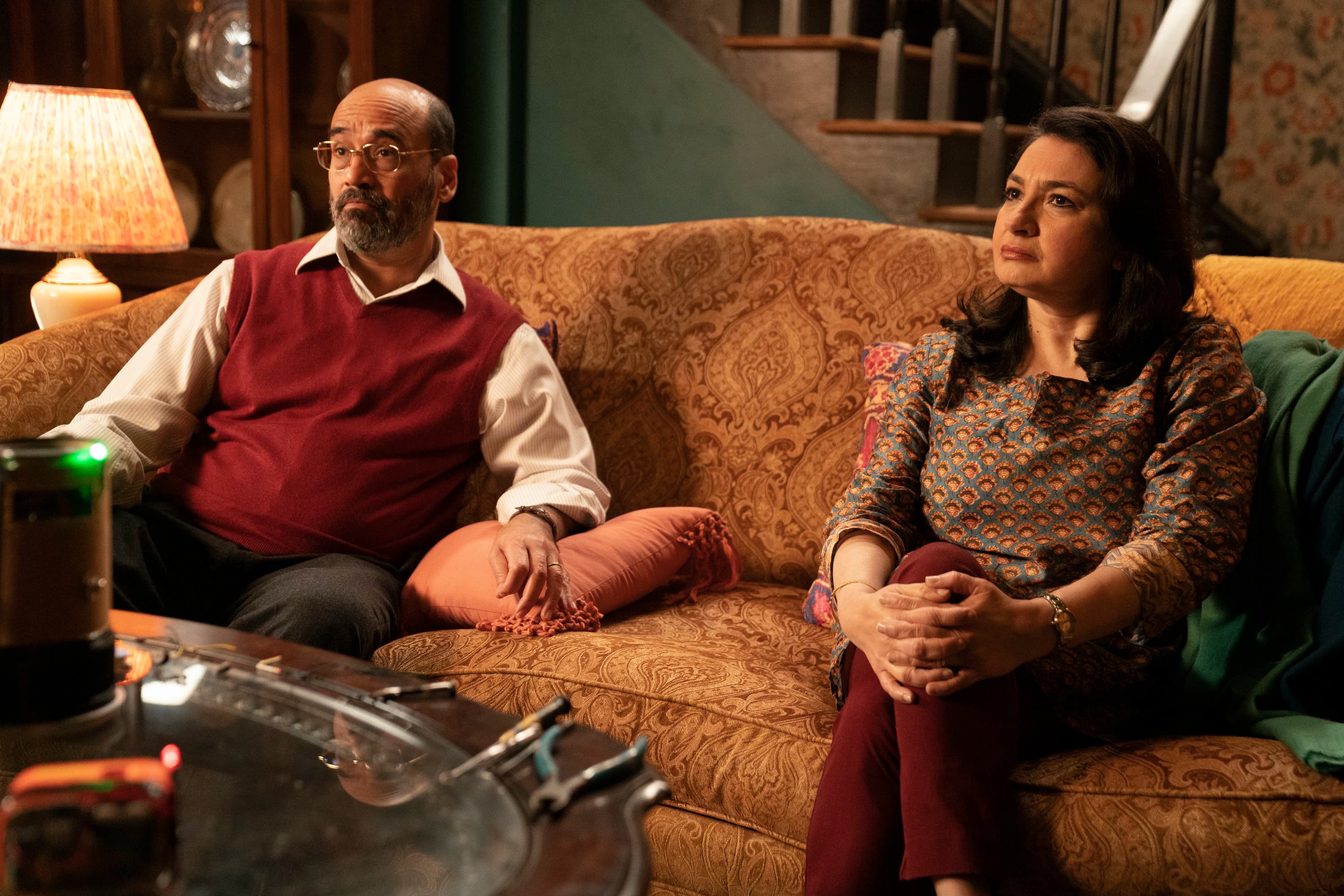 "So, you want to go to a party? At night? Is this a joke? Is Bruno recording this for the internet?" Muneeba asks, to which Kamala has to explain she is very serious about this and really wants to go dressed as Captain Marvel — who has a costume that is too tight! — which leaves Muneeba in a tizzy. Regardless of how good her pitch is, no, Kamala can't go.

This little hiccup isn't going to set Kamala back. Alone in her room, she stands in front of her mirror admiring her newly done costume. Even though she strikes her best hero pose, something still feels off. They don't last long, as her parents quickly come bursting into her room with a surprise: she can go to AvengerCon but only under a few conditions. For starters, Yusuf is going to drive her there, they will go inside for two hours, and also they're going to wear matching costumes.

Matching Hulk costumes.

Kamala is flabbergasted at seeing her dad in all-green, flexing like the Hulk, and lets her emotions bubble over. There's no way she's going to AvengerCon with him dressed like that. This deeply hurts her parents, as Muneeba made the costumes herself, and Yusuf was clearly eager to go with his daughter. But considering her attitude lately, and this snafu, her parents both agree: she's not going to AvengerCon.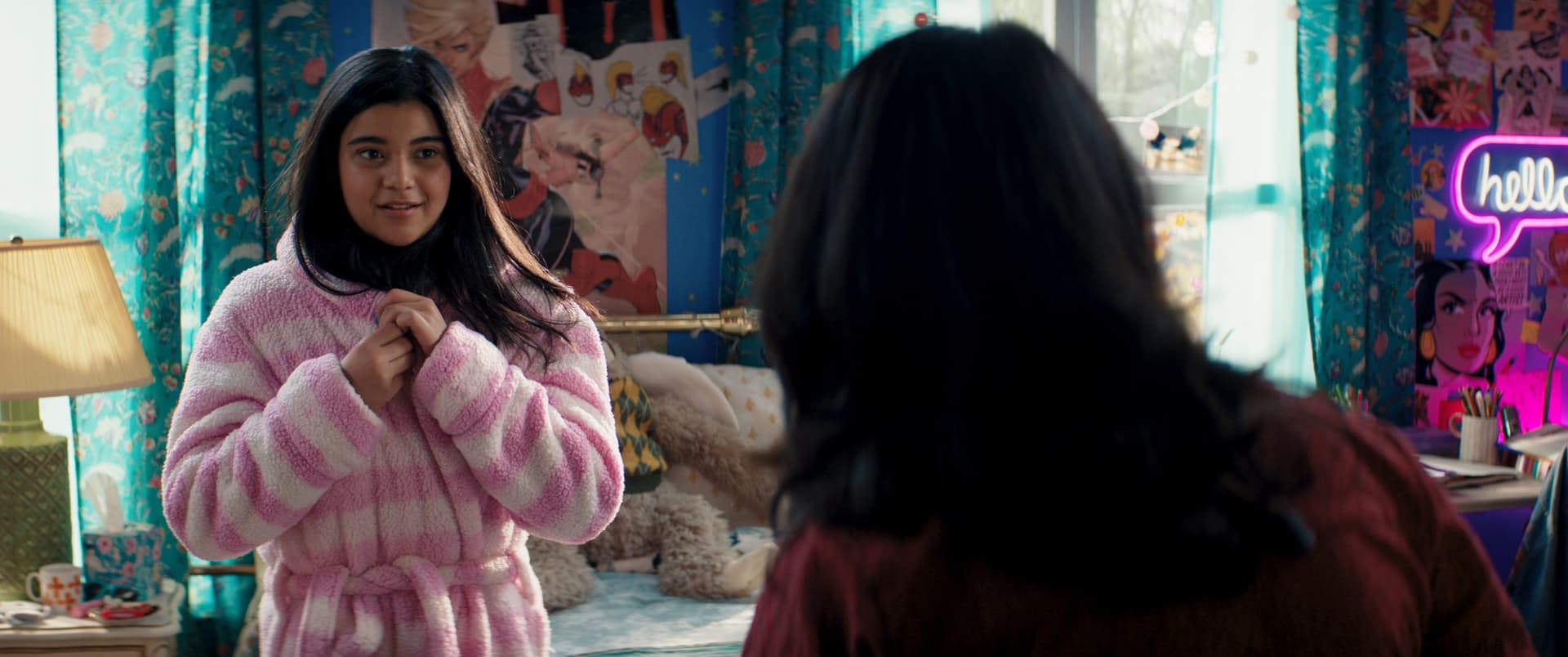 Upset, Kamala heads over to talk to Bruno at the Circle Q in search of a much-needed pep talk, which he happily gives her. He's also got a surprise: he's made her faux-photon gloves for her Captain Marvel costume. And it's another one of Bruno's inventions that gives Kamala an idea: what if they use the voice-activated Zuzu that Bruno's recently made for Yusuf to monitor the house so Kamala can sneak out to AvengerCon?

It's a very long and complicated plan, involving "I [heart] Kamala shirts," dinner, Kamala sneaking out and jumping out windows, bikes, and buses, or as Bruno deduces, the new plan is they just "take the bus" to AvengerCon. Hey, if it works, it works!
That night, Kamala goes in search of one last thing to add to her Captain Marvel costume and heads up into the attic for something that makes it unique to just her. Digging around in an old chest, she comes across some of Aamir's things, and also a handful of Avengers pictures she drew as a child — her artwork has definitely gotten better over the years.

Kamala then spots the box that Nanni sent them and opens it up only to discover the ornate bangle inside. Kamala picks it up and studies it, as the light behind her flickers. Not thinking anything of it, she grabs the bangle and heads back downstairs. 

On the day of AvengerCon, things are going great…. until they aren't. Kamala's foolproof plan to sneak out goes off the rails almost immediately, after dinner runs long, her and Bruno miss the first bus, and then Kamala's bike is left behind on the streets of Jersey City. But you know what? It's okay because Bruno and Kamala are on their way to AvengerCon!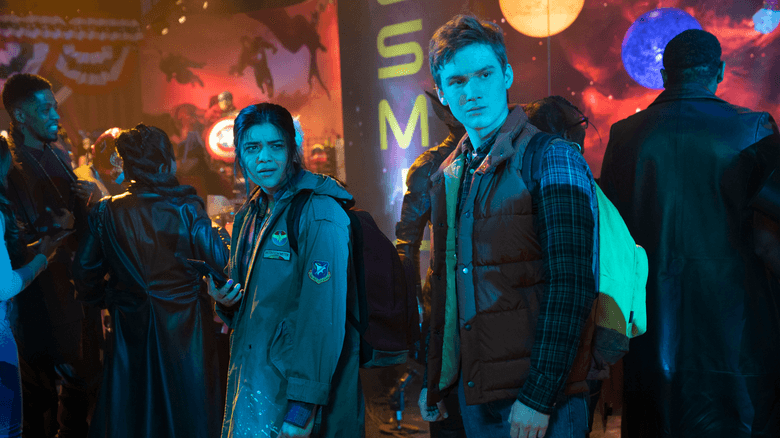 Picture the greatest celebration ever of Captain America, Thor, Iron Man, Ant-Man, Black Widow, Star-Lord, and literally every Avenger under the sun who helped defeat Thanos. That's AvengerCon. Bruno and Kamala are mesmerized by it. The cosplayers! The merchandise! The photo opportunities! There's so much to see and do, where to even start?? The two run wild throughout the convention space, soaking in everything until there's an announcement that the Captain Marvel cosplay contest is about to start.

But that's when Kamala spots Zoe across the way, who also happens to be dressed as Captain Marvel. Who knew she was going to be here, let alone dressed as Kamala's hero? This is just enough to rattle Kamala, but Bruno reminds her that this is her time to shine, not Zoe's. Kamala heads for the bathroom and changes into her costume, and wrapped up in the moment completely forgets the faux-photon gloves Bruno made for her. Arriving by the stage, Kamala is flustered enough to suggest she go running back for them, but there's no time! Bruno insists that she's fine without them and points out that Nani's bangle is just as good. After some prodding at it, Kamala opens up the clasp and puts it on.

That's when things get weird for Kamala. A strange sensation comes over her, and she turns to Bruno to ask if he felt it, too. He has no time to answer because he's busy ushering her onto the stage. However, Kamala still feels weird. Something's off. The flashing lights are too much and she struggles to regain her footing when all of a sudden she's shooting hard light particles out of her hand. And the crowd goes wild!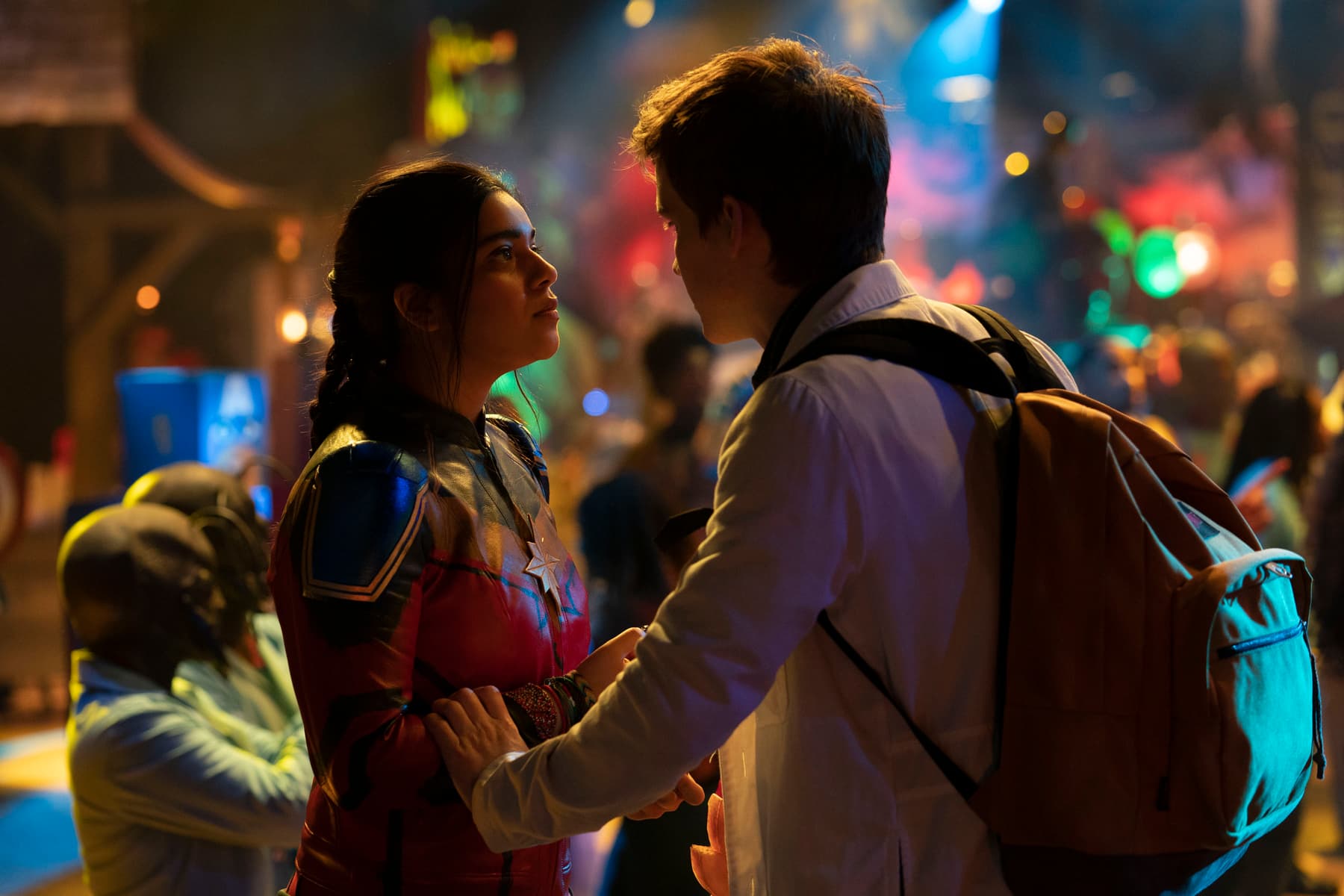 No one knows this isn't supposed to be happening, and Kamala is just as shocked as everyone else. She can't control the hard light coming out of her hands, and unfortunately for everyone, Kamala manages to hit a nearby giant Ant-Man head with just enough of this force that it falls off and begins rolling across the convention floor destroying everything in its path. Ant-Man's head crashes into what's holding up a giant overhanging Mjölnir, and it comes swinging down with the full force of the God of Thunder himself and crashes right into Zoe, who goes flying.

Still wildly unsure of why this is happening or how to control it, Kamala manages to blast enough hardlight to give Zoe a safe place to fall from Mjölnir. In the ensuing chaos, Bruno grabs Kamala and the two of them hurry out of AvengerCon.

Returning home, Kamala now has to sneak back into the house, roughly two hours after she anticipated. Thinking she's in the clear, she climbs through her bedroom window only to find Muneeba sitting there waiting for her who scolds her as only a mother can:

"I'm not recognizing you. Who is this rebellious girl lying to Abu and me? You knew that what you did tonight would betray me and you did it anyway. It's time to stop fantasizing about being Captain Marvel. I wish you would focus on you. Your story, who do you want to be in this world? Do you want to be good, like we raised you to be, or do you want to be this cosmic, head in the clouds person?"

After Muneeba leaves, Kamala collapses on her bed and takes another look at her hand with the bangle. It glows. "Cosmic," she whispers.

Meanwhile, you know how quickly good videos spread from AvengerCon. Footage of Kamala has made its way to the Department of Damage Control and at first, Agent Cleary brushes it off as a cosplayer with too much time on their hands, but Agent Deever adds she's never seen powers like that before.

Agent Cleary realizes there's only one thing to do, "Bring her in."

The Hype Box
Can't-miss news and updates from across the Marvel Universe!