TV Shows
Published April 5, 2019
The Nature of Power and Its Influence on Costume Design on 'Marvel's Cloak & Dagger'
Writer/Producer Niceole Levy and Costume Designer Lauren Bott stop by The Marvel After Show!
NOTE: If you haven't watched Season 2 of "Marvel's Cloak & Dagger," there are unfiltered SPOILERS ahead!
The Marvel After Show: "Marvel's Cloak & Dagger" Season 2, the official companion podcast, gives you behind-the-scenes insight with stars Olivia Holt, Aubrey Joseph, and the rest of the cast and creators as they discuss each episode directly after it airs.
On Episode 2 "White Lines," listen above, hosts Lorraine Cink and Angélique Roché chatted with Niceole Levy (writer & producer) and Lauren Bott (costume designer). Levy gave insight into the shifting nature of power and responsibility, while Bott explained how those shifts are reflected in Tandy and Tyrone's wardrobe and how dressing a character is influenced by functionality and palette, as well as some hints of New Orleans.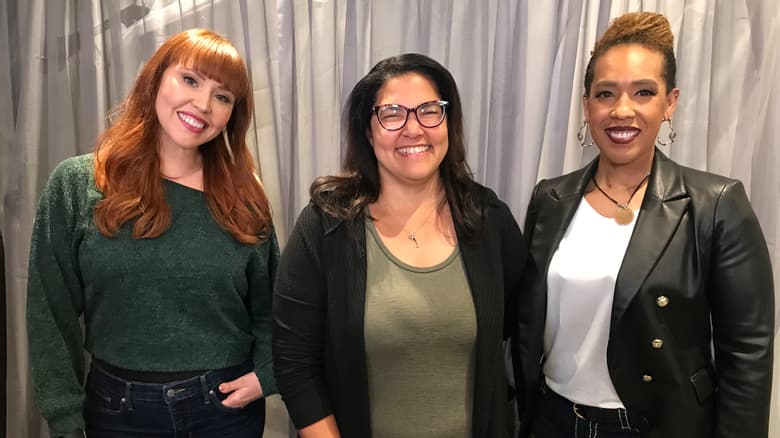 This season, the storylines for Tyrone, Tandy, and Brigid/Mayhem are all separate journeys that coexist in the universe. Levy talked about how the stories are parallel yet complimentary. "When we realized we had Tyrone and Tandy coming from things from a very different perspective and really struggling with how they are going to take their next steps in their journey," revealed Levy. "They are in very different places. And then Brigid is in a lane all her own, dealing with this trauma she doesn't want to talk about. We were like, 'Let's tell those stories separately. Let's tell those points of view and then bring them all together at the end.' And it was really fun to do. It was really fun in the writers' room figuring out the steps of each of those characters' stories. And then we get to the big, fun reveal at the end, which is so much fun."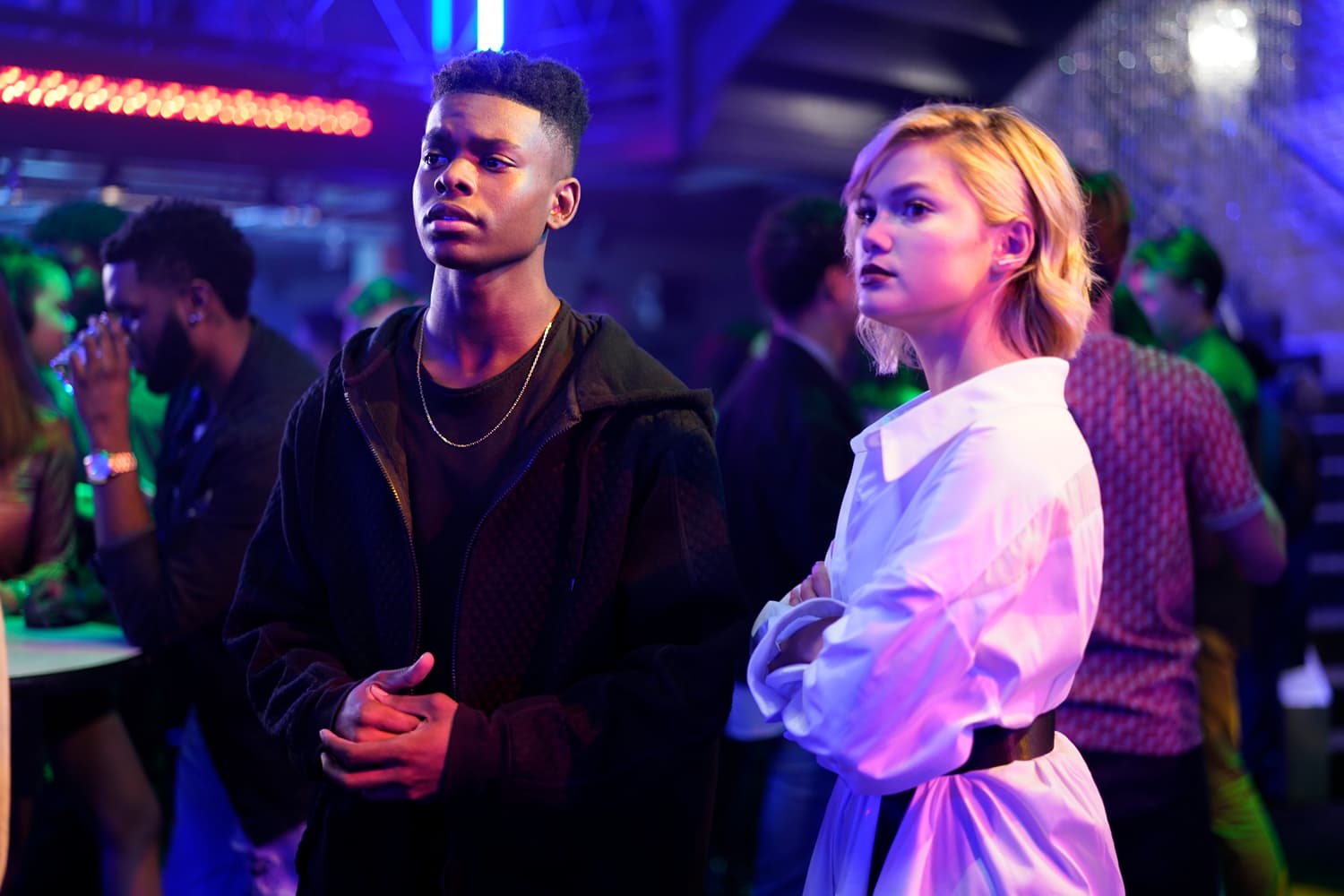 Human trafficking takes center stage this season, and building a costume repertoire for the dark underbelly of that world is all about storytelling. "If it's a younger girl, and maybe she looks like she's under the age of 14, or you know she looks like she just got out of middle school," explained Bott. "I could put her in something super youthful and young that would tell her story as if she was picked up from the playground and then you bring all of those elements down with dirt."
"However long these girls were gone for, obviously I could tell that with rips in the sleeve," Bott continued. "Or we dirty up the neckline or we put sweat stains or you know food stains or rips at the ankle or whatever sort of makes sense for her circumstances. It's never actually quite easy to dress that look but one thing is once you see it, you'll get that sort of gut wrenching.... You tell a larger story in the wear and tear in the aging and dyeing than you do the actual clothing."
Find out more about the character building and costume design of "Marvel's Cloak & Dagger" Season 2 on The Marvel After Show podcast.
Watch "Marvel's Cloak & Dagger" Season 2 every Thursday at 8|7c on Freeform! Stream new episodes the next day on Hulu, On Demand or Freeform.com.
A brand-new episode of The Marvel After Show podcast will be available for download at www.marvel.com/aftershow, Apple Podcasts, Spotify, and your favorite podcast app directly after each episode of "Marvel's Cloak & Dagger" airs on Freeform.
Stay tuned to Marvel.com for the latest on "Marvel's Cloak & Dagger" and Marvel Television! Be sure to follow @CloakandDagger on Twitter and like the official "Marvel's Cloak & Dagger" Facebook page!
The Hype Box
Can't-miss news and updates from across the Marvel Universe!