TV Shows
Published May 15, 2017
Powers Boothe 1948-2017
'Marvel's Agents of S.H.I.E.L.D.' Star Passes Away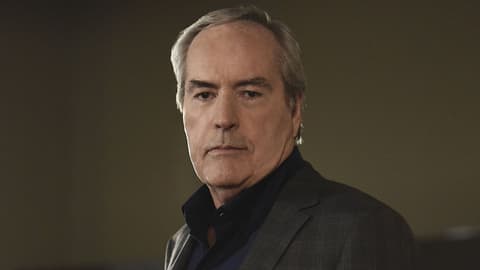 Marvel recognizes the passing of prominent actor Powers Boothe, whose brief stay in the Marvel Cinematic Universe remains one of strength and stately impact to its fans.
Boothe felt the pull of Shakespeare and the Bard's stage at an important time in his life, and became an actor after leaving his boyhood Texas farm for the lights of New York City in the early 1970s. Work on Broadway led to film and TV roles, and in 1980 he cemented his face and voice in the minds of millions of viewers when he played cult leader Jim Jones in a landmark TV movie, "The Guyana Tragedy."
Still relatively young and with an Emmy Award under his belt for the role of Jones, Boothe struck out into a career of varied challenges, winning parts in such favorite films as "Southern Comfort, Red Dawn," "Extreme Prejudice," Tombstone," "Sin City," and "Nixon." Unsatisfied with limiting himself to film and TV, he also lent his forceful voice to video games where he moved even closer to the world of comic books.
In 2012, the actor filmed a brief scene for "Marvel's The Avengers" in which he played an unnamed figure on the World Security Council. Fortunately, Boothe jumped at the chance to expand upon the part in 2015 on "Marvel's Agents of S.H.I.E.L.D." There, the figure in shadows became Gideon Malick, a wicked Hydra leader that the actor poured all his experience and expertise into playing, making Malick a villain known for his cunning and cruelty even as audiences came to better empathize with him.
Powers Boothe continued to act right up until the end, and leaves behind an incredible range of roles, one any actor in the profession would be envious of.
The Marvel family is saddened to hear about the loss of our longtime friend, Powers Boothe. Our sincerest condolences go out to his family and friends.
The Hype Box
Can't-miss news and updates from across the Marvel Universe!