TV Shows
Published October 25, 2019
Spidey Has to Free The Avengers in New 'Marvel's Spider-Man'
Tune into a brand new episode this Sunday, October 27 at 9:30 PM ET/PT on Disney XD!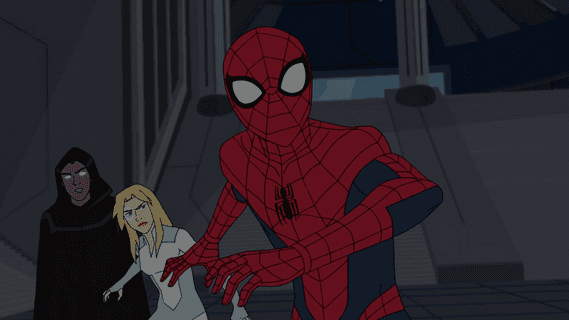 Things aren't looking good for Peter Parker in a brand new episode of Marvel's Spider-Man. 
He's only just regained control over his own body, and subsequently of Spider-Man, and now he's already going up against another big bad, The Regent. This villain is able to access others' powers and use them as his own, and on top of that, he's holding The Avengers captive!
Spidey must now travel to a high-security prison, The Cellar, to save Iron Man, Hulk, Ms. Marvel, and Black Widow who can't free themselves from The Regent. This is all easier said than done, because Cloak and Dagger have also made their way to The Cellar, too
Does Spider-Man trust Cloak enough to work together with him to help free Dagger, along with the rest of the Avengers? Will they be able to overpower the Retent once and for all? 
Marvel's Spider-Man — "The Cellar" airs Sunday, October 27 from 9:30-10:00 pm ET/PT!
The Hype Box
Can't-miss news and updates from across the Marvel Universe!