TV Shows
Published February 1, 2021
'WandaVision': Jac Schaeffer Talks the Major Shift at the End of Episode 4
"There's still more to unearth and learn about."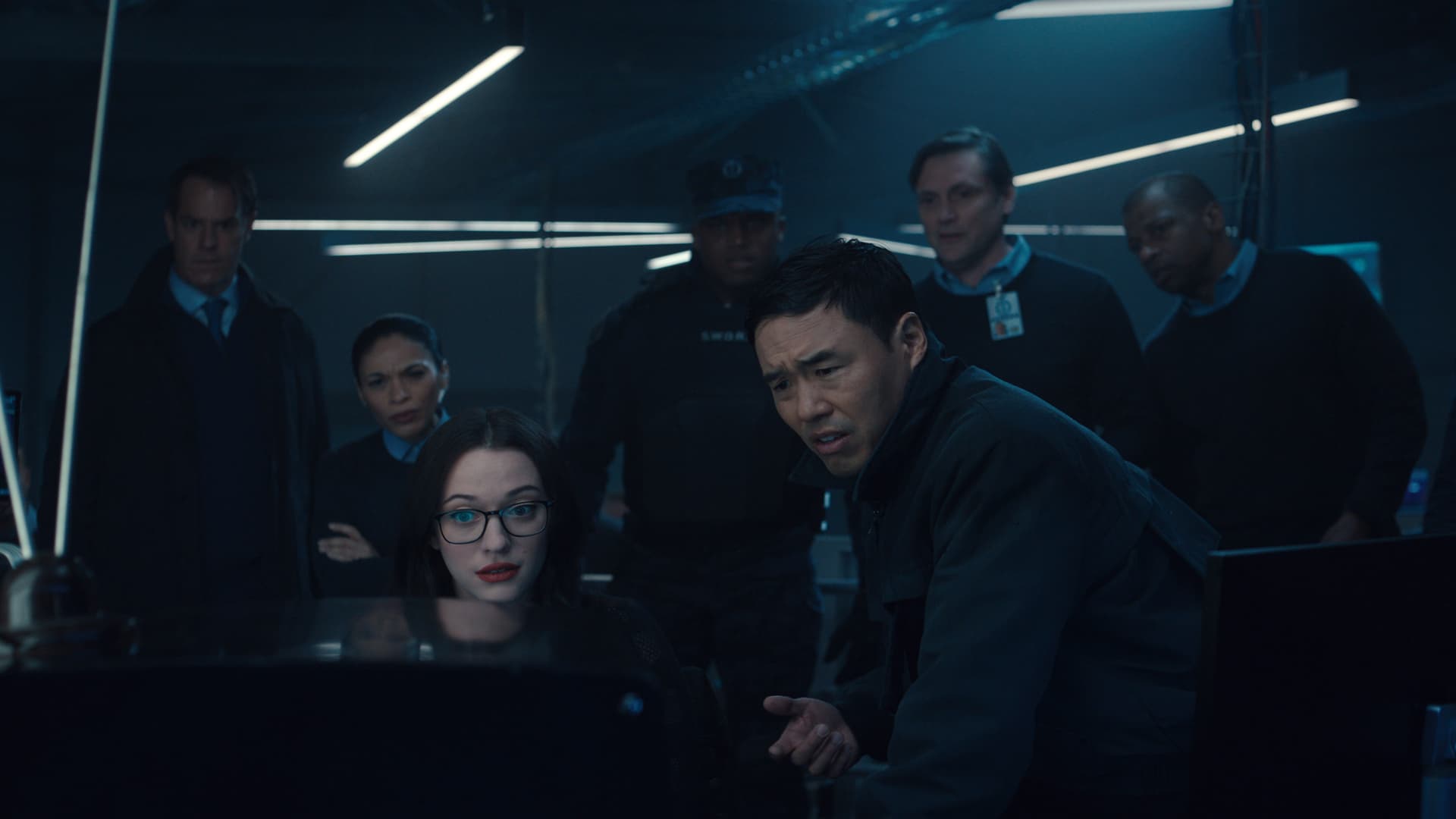 Did that just happen? Episode 4 of Marvel Studios' WandaVision, "We Interrupt This Program" turns the dial back to the very beginning of our time in Westview as we see for the first time what's actually going on — but now, from the perspective of Captain Monica Rambeau and her team, including FBI Agent Jimmy Woo and Dr. Darcy Lewis watching from a nearby S.W.O.R.D. base.
By the time the episode has wrapped up, viewers (and that includes Jimmy and Darcy, too), have been on a rollercoaster of emotions considering how much information is packed into the broadcasts: Monica has been expelled from Westview and knows what's going on and there's a very uneasy feeling around Wanda Maximoff. It's a major turning point for the series, sending viewers (and the characters) in a brand-new direction.
"One of the things that I found particularly challenging about this show was the idea that [Wanda is behind this world]. It's a very simple concept," Shaffer explained. "But what I wanted to do, what we wanted to do together, was to make the ride of that discovery interesting, and compelling, and a mystery. So what we decided to do was to follow her journey of discovery, and understanding, which is actually not the linear story. And that afforded us this opportunity to, in Episode 4, stop, rewind, tell it from Monica's perspective, and from S.W.O.R.D.'s perspective."
"And it was my instinct that that would be incredibly satisfying for the fans, who've been waiting and waiting and waiting, and now, they get this enormous info dump," Shaffer continued. "But it's still not from Wanda's perspective, so there's still more to unearth and learn about. And so it's my hope that people will be along for what is ultimately an emotional and a psychological journey, rather than a sneaky mystery the whole way."
Wondering what happens next? Catch a brand-new episode of Marvel Studios' WandaVision this Friday, streaming exclusively on Disney+!
Want more exciting information about Phase 4? Find the latest Marvel Cinematic Universe news right here — and stay tuned for more!
This is just the beginning of the Phase 4 news. Stay tuned to Marvel.com for more details! And be sure to follow Marvel on Facebook, Twitter, and Instagram.
Looking for more Marvel movies and shows to stream? Check out everything on Disney+, Hulu, and ESPN+ right here, and where to find all your favorite Super Heroes right here. Sign up for Disney+ and start streaming now!
The Hype Box
Can't-miss news and updates from across the Marvel Universe!