Comics
Published July 24, 2020
10 Must-Read Moon Knight Stories
Pair "The Age of Khonshu" in 'Avengers' with these classic Moon Knight tales!
For 45 years, Marc Spector has made his way through the Marvel Universe as Moon Knight. But on Wednesday, August 19, the Fist of Khonshu will reach new heights when he looks to unleash the Age of Khonshu in AVENGERS #35!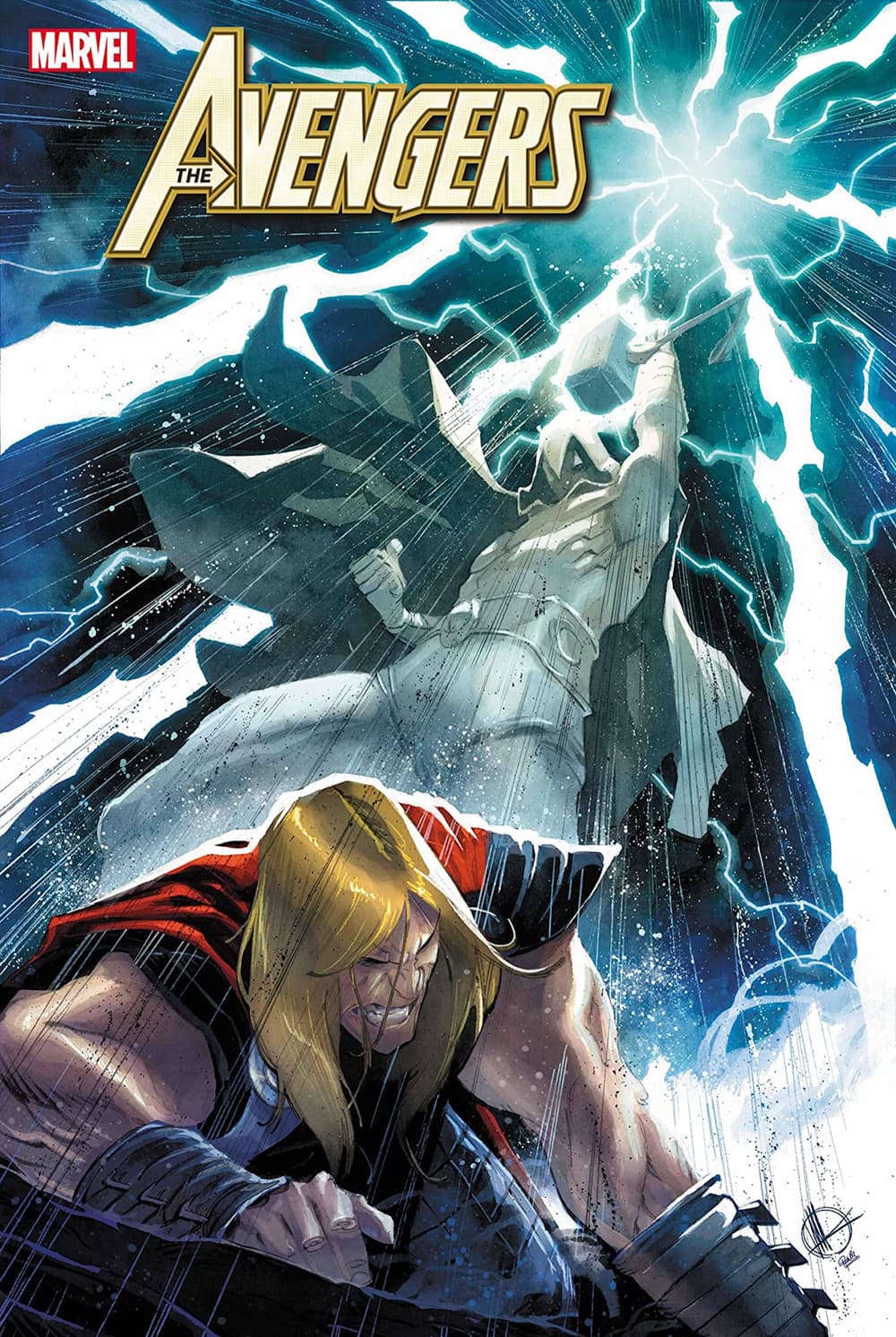 Writer Jason Aaron and artist Javier Garrón are tossing the team into a world remade in the image of ancient Egypt. Somehow, Moon Knight has been given godlike powers, and the Avengers are fugitives in the new order. Ironically, Moon Knight has been an Avenger himself. But his history with the team doesn't mean that he'll go easy on them! 
Ahead of Moon Knight's big move next month, Marvel.com is taking a look back at 10 of his most memorable tales...
Moon Knight made his first appearance in these issues as an adversary for Jack Russell's Werewolf by Night. Marc Spector's mercenary side was in play as he accepted a bounty from the mysterious Committee to capture Russell. The Committee also supplied Spector with his costume and codename before he successfully completed his mission. 
However, Moon Knight couldn't stand by and allow Russell, or his friends and family, to suffer. He freed the werewolf and fought the Committee by his side before letting Russell escape. It wouldn't be their last meeting, but it was a harbinger of things to come for Moon Knight.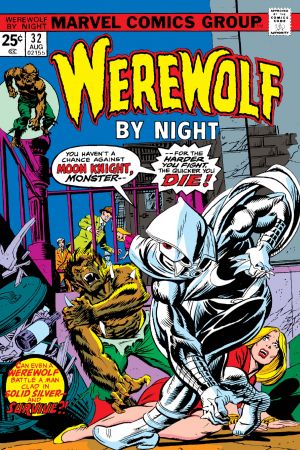 A lot of Moon Knight's mythology fell into place during his first solo adventure. While Jean-Paul DuChamp, AKA Frenchie, previously appeared alongside Spector in WEREWOLF BY NIGHT (1972), this two-parter introduced Moon Knight's other personas: millionaire Steven Grant and taxi driver Jake Lockley. More importantly, it also marked the debut of Marlene Alraune, Spector's paramour and partner.  
Moon Knight even got his first Super Villain in this tale: Conqueror-Lord, a local crime boss with delusions of grandeur. However, Conqueror-Lord did have a fondness for the theatrical, as well as a charming penchant for death traps. 
For the vast majority of Moon Knight's first solo series, Doug Moench and legendary artist Bill Sienkiewicz expanded upon Spector's world and fleshed out his backstory. MOON KNIGHT (1980) #1 is the definitive origin for the title hero, and it also revealed how he met Marlene and his nemesis, Bushman. It also featured the genesis of Spector's connection to Khonshu and his transformation into Moon Knight. This is a classic Super Hero run that still holds up four decades later.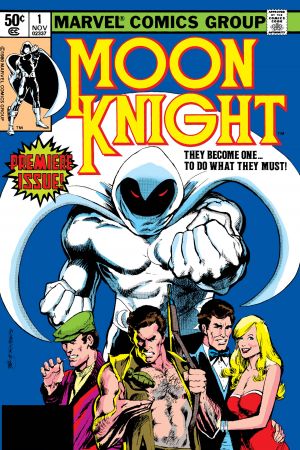 Bushman returned in Moon Knight's next ongoing series, and he took over the African country, Burunda, before brazenly kidnapping Marlene in front of Spector. To get Marlene back, Spector had to sneak into Burunda's Freedomtown undercover. Meanwhile, Marlene refused to remain a prisoner any longer than she had to...so she staged her own escape attempt! 
Fortunately, Marlene's escape coincided with Moon Knight's arrival. Together, they humiliated Bushman in front of his followers. But they made a nearly fatal mistake by leaving him alive. 
MOON KNIGHT: DIVIDED WE FALL (1992) 
A few years later, Bushman got his revenge in the Original Graphic Novel, MOON KNIGHT: DIVIDED WE FALL (1992). This time, Bushman struck at Spector through his friends and brainwashed both Frenchie and Marlene into becoming his assassins. Bushman's plans also had an apocalyptic bent, as Frenchie and Marlene were sent to kill world leaders at a moment that could have sent the planet into a nuclear war.  
In MARC SPECTOR: MOON KNIGHT (1989) #4, Spector took Jeff Wilde under his wing and trained him to be his sidekick. Although Wilde called himself "Midnight," he often went into action wearing a Moon Knight costume. That came back to haunt both Spector and Wilde when the Secret Empire captured Midnight in issues #19-21. Spector believed that Wilde was dead, while the Secret Empire turned him into a deadly cyborg.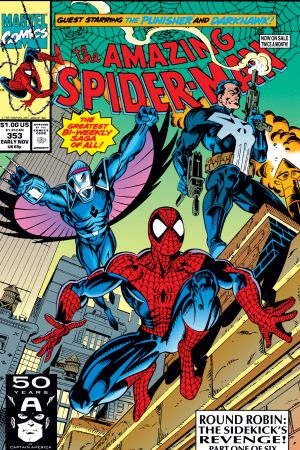 The Amazing Spider-Man (1963) #353
published

added to marvel unlimited

penciler

writer

letterer

colorist

inker
What is Marvel Unlimited?
Surprisingly, "Round Robin: The Sidekick's Revenge" didn't play out in Moon Knight's ongoing title. Instead, Wilde and the Secret Empire returned in AMAZING SPIDER-MAN (1963) #353 in a multi-part storyline that brought Spidey and Moon Knight together with other Marvel heroes for a showdown with Wilde.  
Novelist Charlie Huston and superstar artist David Finch had a very back-to-basics approach to Moon Knight in 2006. They also ramped up the intensity by bringing the Committee back, and revealing that Mark Spector's time as Moon Knight had left him a broken man physically and mentally.  
The return of Frenchie and Marlene helped Spector get his life back on track. But Moon Knight's greatest ally, Khonshu, also turned out to be one of the reasons for his downfall.  
This limited run put Moon Knight back on the map in the Marvel Universe. Within the opening issues, Moon Knight took on Norman Osborn's Dark Reign and even faced the Sentry himself. Regardless of the odds set against him, Moon Knight continued to be a thorn in Osborn's side.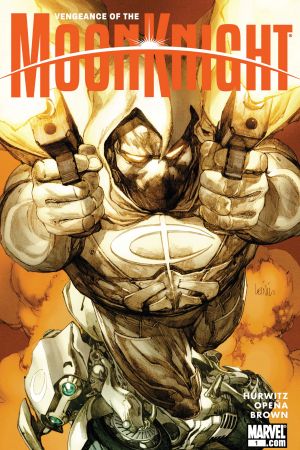 Vengeance of the Moon Knight (2009) #1
published

added to marvel unlimited

rating

colorist

penciller

writer

artist
What is Marvel Unlimited?
The series even briefly entered The Heroic Age, and concluded with Moon Knight as a member of the Secret Avengers. 
This was the series that reinvigorated Moon Knight for the 21st century by adding a new persona: Mister Knight. Unlike Moon Knight, Mister Knight wears a stylish suit and he has a more reserved manor. These issues also added new layers to Moon Knight's relationship with Khonshu. If you're looking for action stories with a cinematic flair, these are the Moon Knight stories for you. 
The second arc in this series was called "Blackout," and it featured a slow reveal of Moon Knight's latest antagonist: Elisa Warsame. By posing as Mark Spector's psychologist, Warsame gained a unique insight into his mind and his mental issues. More alarmingly, Warsame used that knowledge against Spector and stole Khonshu's favor from him.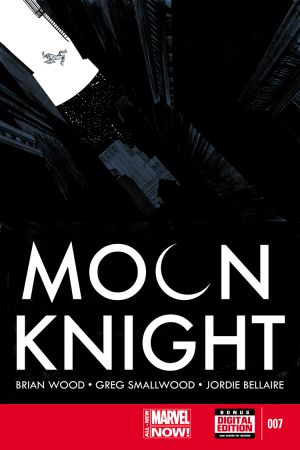 Alone and without his supernatural benefactor, Spector had to once again prove himself worthy of the mantle. In the process, Spector gained a new arch-nemesis.  
Continue the latest and greatest tales of Moon Knight in AVENGERS #35 at your local comic shop on August 19, and pre-order today! Be sure to ask your local shop about their current business policies to observe social distancing or other services they may offer, including holding or creating pull lists, curbside pick-ups, special deliveries, and other options to accommodate. Find and support your local comic book shop at ComicShopLocator.com or by visiting Marvel.com/LoveComicShops.
For digital comics, all purchases in the Marvel Comics app can be read on iPhone®, iPad® and select Android™ devices! Our smart-paneling feature provides an intuitive reader experience, ideal for all types of mobile device and tablet users! Download the app on iOS and Android now!
And for Marvel's most up-to-date release schedule for your favorite comics, visit Marvel.com/NewComics!
The Hype Box
Can't-miss news and updates from across the Marvel Universe!