Comics
Published August 8, 2019
58 Years Ago Today: 'Fantastic Four' #1
Look back at the First Family's debut on August 8, 1961!

Exactly 58 years ago, members of the Merry Marvel Marching Society were introduced to the greatest Super Hero team in history, the Fantastic Four.
In FANTASTIC FOUR (1961) #1, Reed Richards, Sue Storm, Johnny Storm, and Ben Grimm joined forces to take down the mighty Mole Man! Written by Stan "The Man" Lee with art by Jack "King" Kirby, an unlikely family was formed, and the age of Super Heroes began.
Across three charming chapters, readers were introduced to Mister Fantastic, the Invisible Girl, the Human Torch, and the Thing before encountering trouble, traveling to Monster Isle, coming face-to-face with their fearsome foe, and saving the day—all in a single comic magazine!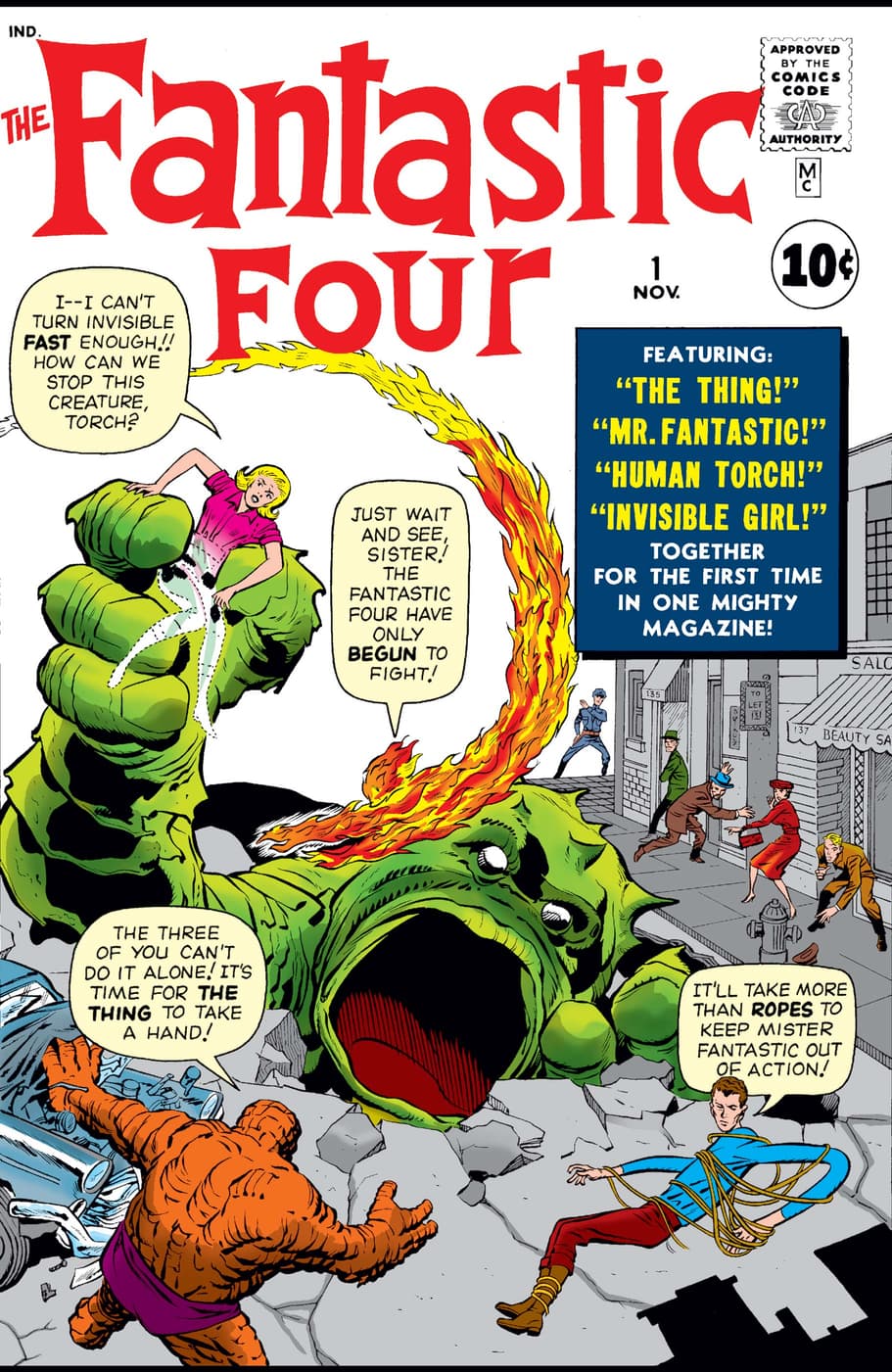 Now known as one of the greatest single comic book issues ever, FANTASTIC FOUR #1 began Lee and Kirby's legendary run with the series, one that spanned nearly ten years and over 100 issues. Eventually introducing characters like Doctor Doom, the Inhumans, the Black Panther, Galactus, the Silver Surfer, and much more, this original FF run has solidified its place in history as a creative sensation rarely seen before or since.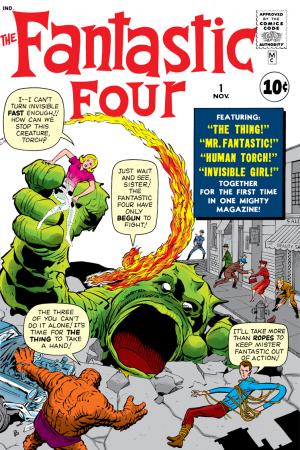 The Hype Box
Can't-miss news and updates from across the Marvel Universe!