Comics
Published November 15, 2018
A Look Back at 'Uncanny X-Men #1' Through the Decades
The new UNCANNY X-MEN brings back a classic title for Marvel's mutants!
On Wednesday, November 14, Marvel launched a brand new incarnation of UNCANNY X-MEN, the flagship series of the franchise that dates back to 1963. Needless to say, this is a special occasion. While there have been numerous X-Men series over the last few decades, there have been four previous volumes of UNCANNY X-MEN and three comics titled UNCANNY X-MEN #1 before this week's release.
In honor of the upcoming relaunch, Marvel.com is taking a looking back at each of the previous UNCANNY X-MEN #1 comics to capture a glimpse at their respective eras.
It all started with Stan Lee and Jack Kirby in 1963. Within the pages of THE X-MEN's debut issue, they introduced Professor X and his gifted pupils: Cyclops, Marvel Girl, Iceman, Angel, and Beast. Magneto also made his first appearance here, as the X-Men's first official adversary.
Several years after X-MEN began, Lee indicated that he saw Professor X and Magneto as the Mutant equivalents of Martin Luther King Jr. and Malcolm X. That's not readily apparent in the early X-Men tales, although Magneto received more nuance under later writers. But the foundation of everything that made the X-Men began here. The UNCANNY adjective was added on UNCANNY X-MEN #114, after the beginning of Chris Claremont's legendary 16-year run that began with issue #94.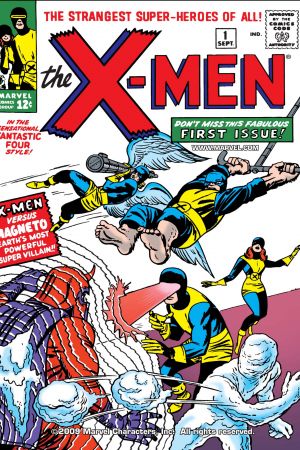 Nearly a decade ago, it was unthinkable for UNCANNY X-MEN to start over with a new series. But the "X-Men: Schism" event split the team in two, and writer Kieron Gillen wrote the final issues of UNCANNY X-MEN's original volume before relaunching the book with artist Carlos Pacheco.
This was the continuation of a more militant take on Cyclops. He still believed in Professor Xavier's dream of peaceful coexistence with humans, but he had a different way of going about it. For this incarnation, Cyclops assembled his Extinction Team: Emma Frost, Magik, Colossus, Magneto, Storm, Danger, Namor, and Hope Summers. This was one of the most powerful team of X-Men ever assembled, and it wasn't a coincidence! Cyclops wanted a roster that could rival the Avengers in terms of sheer power. It was also a way to further Cyclops' public agenda, while subtly threatening anyone who dared to challenge the team.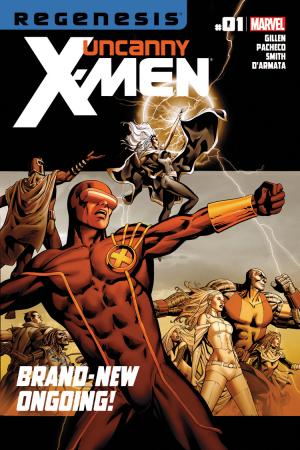 Uncanny X-Men (2011) #1
published

added to marvel unlimited

rating

penciller (cover)

inker

letterer

colorist

writer
What is Marvel Unlimited?
You say you want a revolution? After the events of AVENGERS VS. X-MEN, Cyclops and the X-Men were more hated than ever. In response, Cyclops became more revolutionary, and a very divisive figure even among the X-Men. Emma Frost, Magik, and Magneto remained by Cyclops' side, as they assembled a new generation of mutants to fight for survival.
Brian Michael Bendis and artist Chris Bachalo were the creative team behind this militant take on the X-Men. At the same time, Bendis' ALL-NEW X-MEN brought the five original X-Men from the past to the present, so they could confront Cyclops and challenge his increasingly dangerous ideology.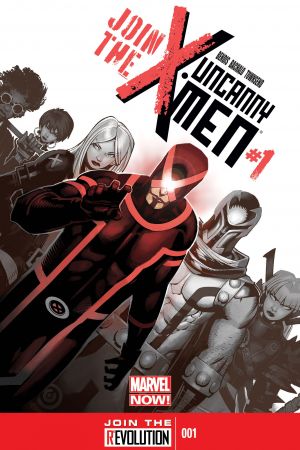 Uncanny X-Men (2013) #1
published

added to marvel unlimited

writer

colorist

penciler (cover)

penciller

inker

editor

letterer
What is Marvel Unlimited?
UNCANNY X-MEN Vol. 4 #1 (2016)
What if the X-Men were almost completely divorced from the ideals of Charles Xavier? For the fourth volume of UNCANNY X-MEN, Cullen Bunn and artist Greg Land put Magneto in charge of a team that included Psylocke, Archangel, M, Mystique, Fantomex and Sabretooth. It was one of the darkest takes on the team to date, as Storm led a more traditional team within the pages of EXTRAORDINARY X-MEN.
Ultimately, Psylocke took it upon herself to confront Magneto about his agenda, but you'll have to read the full run to see how their conflict played out.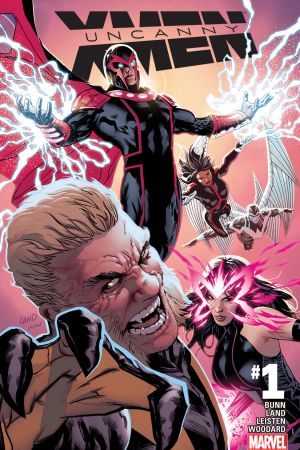 It's been a few years since UNCANNY X-MEN existed as a series, but that's going to change Wednesday, November 14. Fan favorite writers Ed Brisson, Matthew Rosenberg, and Kelly Thompson are teaming up to create a ten-part weekly storyline entitled X-MEN: DISASSEMBLED. The plot details are still largely under wraps, but we do know that they'll be joined by a powerhouse lineup of artists, including Mahmud Asrar, R. B. Silva, Yildiray Cinar, and Pere Pérez. For new X-fans and returning X-fans alike, this is the perfect jumping on point.
UNCANNY X-MEN #1 is available now, online and at your local comic shop!
The Hype Box
Can't-miss news and updates from across the Marvel Universe!