Comics
Published October 17, 2019
A Memento Mori for Michael Morbius
Prepare for November 13's 'Morbius' #1 with this peculiar character primer!
Dearly beloved, we are here not to mourn the loss of Michael Morbius' human life...but to celebrate all that he has done since gaining dark immortality through science!
On November 13, the latest chapter of his sad and sinister story begins with Vita Ayala and Marcelo Ferreira's MORBIUS #1!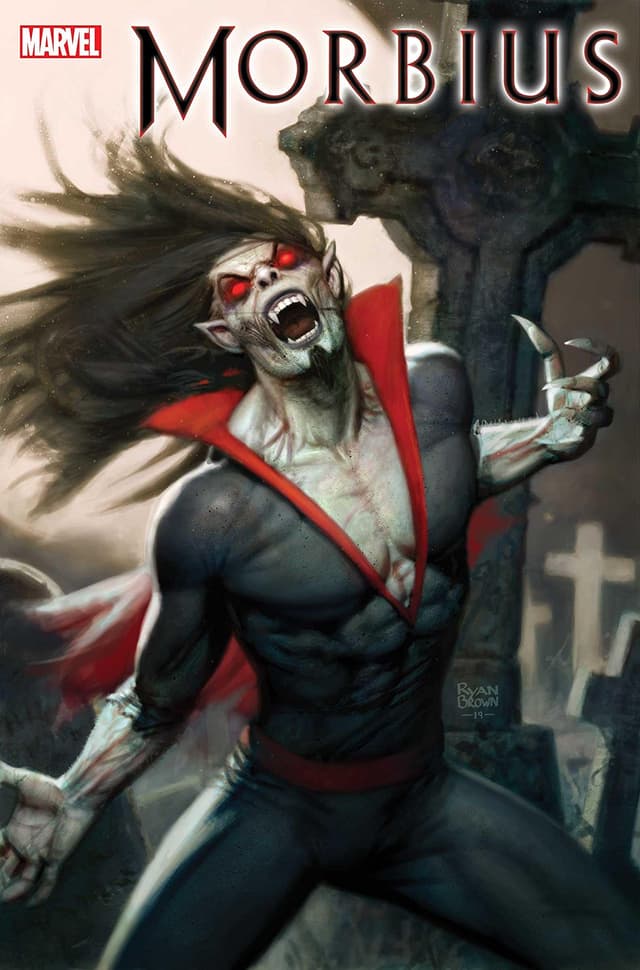 To mark the macabre mag, we're presenting a character primer for the man known as the Living Vampire...
As a child, young Michael suffered from a blood disease. Though his mother tried to keep him in check, he still snuck out of the house to meet with his friend Emil Nikos. Those twilight sojourns came to an end, though, when Michael fell and injured himself quite badly. As told in AMAZING SPIDER-MAN (1999) #699.1, that's when Emil and Michael decided to dedicate themselves to finding a cure for Morbius' malady.
The two entered college together before Michael, thanks to his extraordinary intellect, won the Nobel Prize for his intrepid research. However, the celebration was short lived as the young man knew his days were limited. So, with a desire to live and thrive, he and Nikos struck out once more, this time to the sea where their experiments would go undetected by Morbius' fiancée, Martine.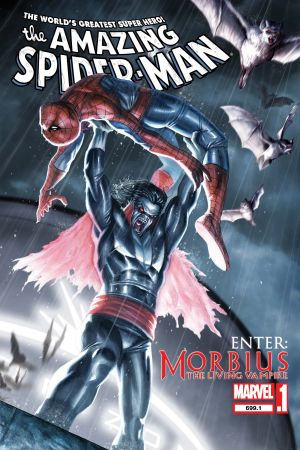 Amazing Spider-Man (1999) #699.1
published

added to marvel unlimited

rating

colorist

letterer

penciller (cover)

editor

artist

writer
What is Marvel Unlimited?
Their research told them that the mysterious vampire bat might hold the cure to his ailments. With samples in hand, Michael donned a specially designed suit that would help him survive the process. The pair of scientists had no idea that applying electricity would change Morbius on a molecular level...ending his human life and turning him into a Living Vampire.
Overcome by bloodlust, Morbius lashed out at his lifelong friend, killing him in the process. Not wanting Martine to suffer he same fate, Michael threw himself into the ocean before a group of seamen eventually fished him out. Once again unable to control his hunger, Michael fed on the crew. When they became aware of the menace, they moved to attack, but Morbius had abandoned ship.
By chance, the boat happened to be near New York City. Morbius made his way to shore and found a house to hide out in to avoid the hard sunlight. That dwelling, owned by Dr. Curt Connors, also happened to hold none other than the hero Spider-Man who had four extra arms to deal with at the time. Michael, needing to feed, decided to make the eight-limbed young man his next meal. At that point, as seen in AMAZING SPIDER-MAN (1963) #101-102, the owner of the house came in, transformed into the Lizard and stopped the feast.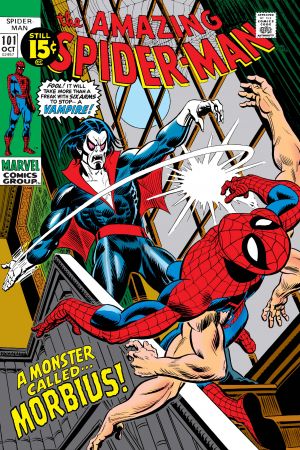 Since those early days, Morbius has struggled with his condition. Many of his attempts to cure himself have crossed the line in the eyes of society. However, he did succeed for a brief time and returned himself to his human form—and he tried to make up for his past misdeeds by curing She-Hulk from her own life-threatening cell degeneration.
The fates did not shine on Morbius for long, though, and he returned to his living dead state. But over the years, he's found some semblance of solace with others of his kind; during a time of great physical and personal change, he joined a loose-knit group dubbed the Sons of Midnight. More recently, he brought his vast intelligence to help his community in Monster Metropolis in LEGION OF MONSTERS (2011) and even worked to stop a zombie invasion in MARVEL ZOMBIES 3 (2008) and MARVEL ZOMBIES 4 (2009).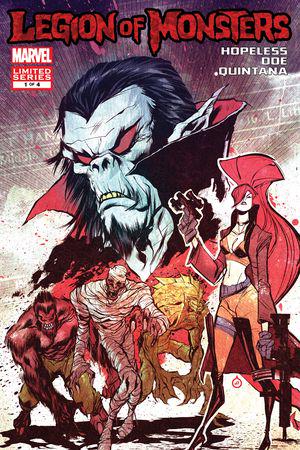 Legion of Monsters (2011) #1
published

added to marvel unlimited

colorist

letterer

artist

penciller (cover)

editor

writer
What is Marvel Unlimited?
Now, Morbius will embark on a whole new chapter of his life—once again looking to restore his humanity, Michael will make hard choices as he takes matters of life and death into his own hands once more...
Pre-order MORBIUS #1 at your local comic shop now, then pick it up on November 13!
The Hype Box
Can't-miss news and updates from across the Marvel Universe!