Comics
Published September 5, 2019
"A Tale of Two Monsters": See a Preview of 'Absolute Carnage: Immortal Hulk' #1
What could be more terrifying than an alien symbiote bent on world domination? Well, there's the Hulk...
ABSOLUTE CARNAGE is a threat to everyone in the Marvel Universe -- including one of its most legendary monsters, the Hulk. In ABSOLUTE CARNAGE: IMMORTAL HULK #1, written by Al Ewing with art by Filipe Andrade -- on sale Wednesday, October 2 -- Banner tries to prevent something truly dangerous from ending up in the wrong hands -- but what will happen if the Hulk runs into Carnage? Al Ewing offered up an idea of what could be in store for the Jade Giant:
"ABSOLUTE CARNAGE: IMMORTAL HULK is a tale of two monsters -- Bruce Banner's stable system of Hulks and the partnership between Eddie Brock and Venom. It's also about what happens when Bruce immediately assumes an unrelated situation is all about him. This issue is the ultimate 'green door' for VENOM fans to take a sideways trip into the world of the Hulk -- and Hulk fans along for this ride might find something familiar in the world of Knull and the symbiotes. Bruce certainly does..."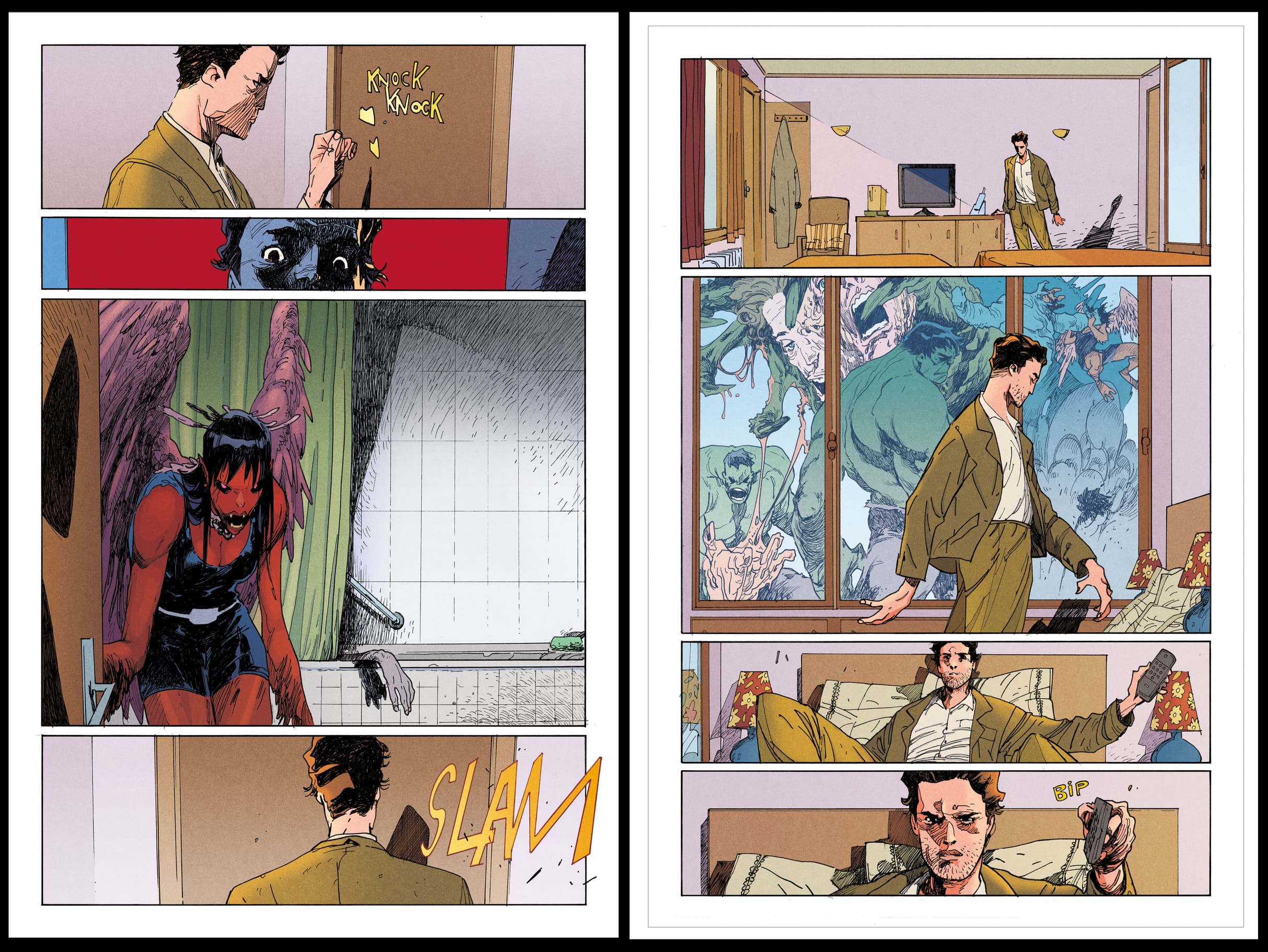 That "unrelated situation" involves someone Banner knew very well: Thaddeus "Thunderbolt" Ross AKA Red Hulk, who was also his father-in-law. Ross may be dead, but his body has been unearthed from its final resting place. Banner knows that his body may still have traces of dangerous gamma radiation in it, and Banner takes it upon himself to keep that kind of weapon safe.
Meanwhile, the last one who should ever be in possession of such a weapon may have been actively seeking Ross out... It's probably worth mentioning that Ross once hosted the Venom symbiote, which put a very big target on his back. (Note to anyone who has read ABSOLUTE CARNAGE #1: pun intended.)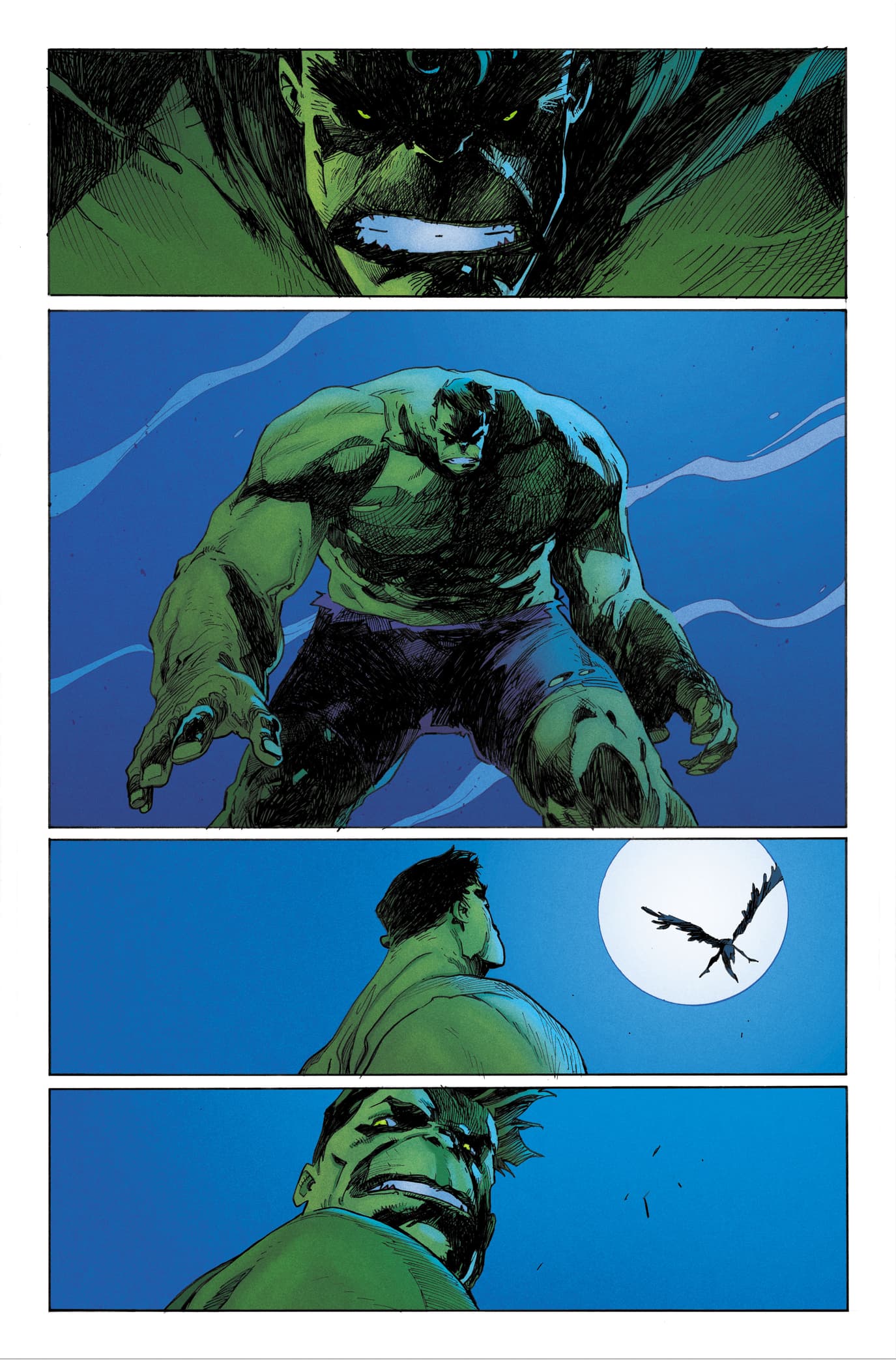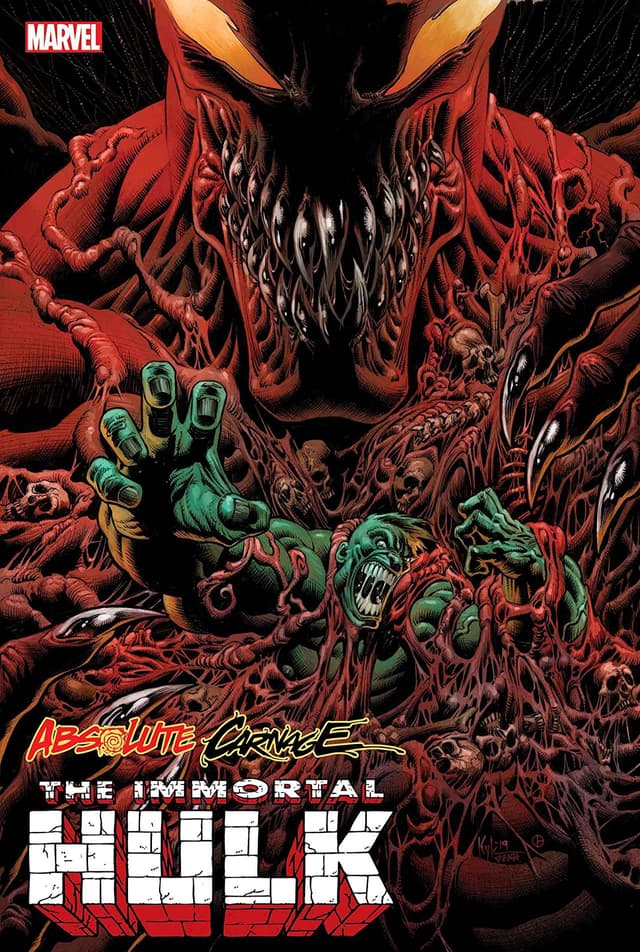 The Hype Box
Can't-miss news and updates from across the Marvel Universe!