Comics
Published January 21, 2020
An Artist's Journey with Paul Renaud
The artist details growing up in France, working alongside his heroes, and crafting the pages of 'Tarot'!
Take a guided tour of Marvel's mightiest creators with Marvel Tales! Ben Morse, currently a visiting lecturer at UNLV, previously spent a decade working within the House of Ideas. In each installment of this series, he utilizes that insider knowledge—plus his lifelong fandom—to connect with comics professionals as they spin stories about the Marvel Universe and its inhabitants!
Two of Marvel's top teams, the Avengers and the Defenders, can currently be seen clashing in the pages of TAROT, the four-issue limited series written by legendary creator Alan Davis.
The story explores a rich relationship between the groups that began when they clashed in the fall of 1973, racing to recover the Evil Eye artifact before uniting against Loki and Dormammu in an epic penned by writer Steve Englehart. TAROT allows a new top notch artist to have his name accounted with those greats in the form of Paul Renaud.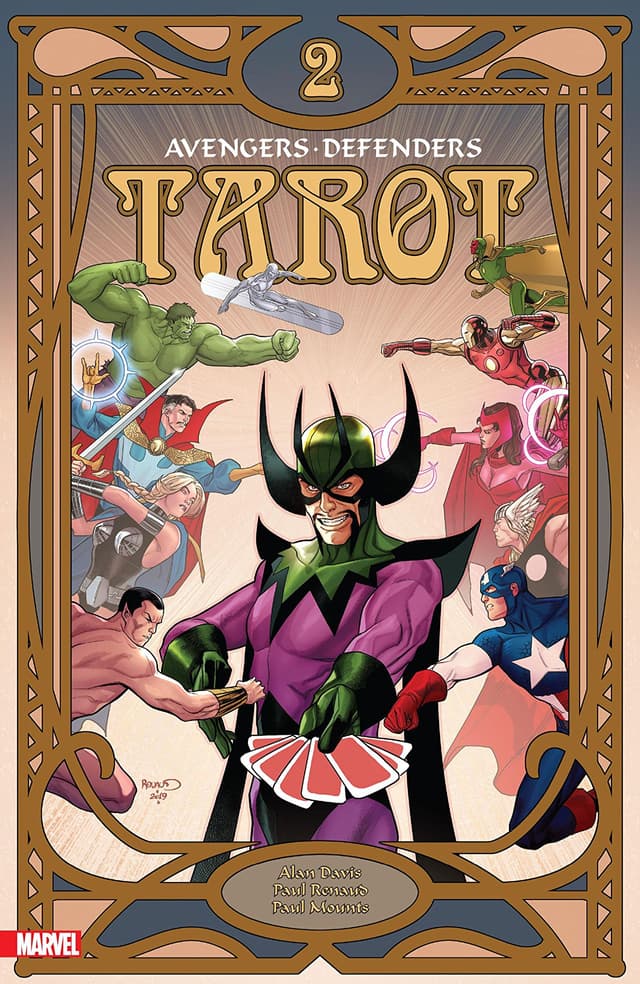 Born two years after that initial Avengers/Defenders War in the southern French town of Toulouse, Renaud describes himself as a "typical kid from the '80s" who enjoyed playing outside with other neighborhood children. When a family tragedy forced Paul to "become more introspective" around age 11, he would turn to reading and drawing as his primary interests, encouraged by a supportive mother who knew he had to "heal at [his] own speed."
An early childhood of reading French comics such as Tintin and Asterix passed down by his older siblings saw a brief, but noteworthy interruption when Renaud encountered the Stan Lee/Jack Kirby classic FANTASTIC FOUR (1961) #66, featuring the first appearance of "Him," the future Adam Warlock. "I don't really know how to describe it, but it felt subversive compared to other stuff I was reading," Renaud explains. "[It was] almost scary. I remember looking endlessly at the drawing of the Silver Surfer on a star field background on the back cover. I was fascinated by how 'alien' it all looked to me.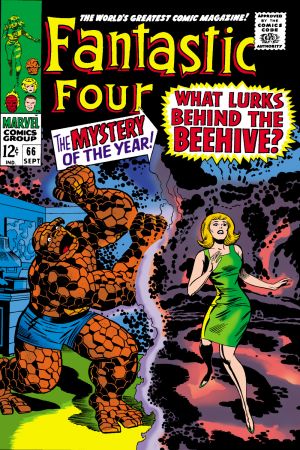 "I went back [to] reading 'safer' French comics and kinda forgot about it until a friend of mine got me into X-Men when I was about 10," he continues. "It came back to me. I understood all these heroes shared the same universe and it blew my mind! I became a huge fan, collecting everything I could. Honestly, reading Marvel comics is the best thing I can remember about my childhood. These characters were my friends and family."
Paying attention, Paul gained an appreciation for particular writers, but also took note that many of his favorite books shared a common pool of artists like Arthur Adams, John Buscema, John Byrne, Frank Miller, Paul Smith, and his future collaborator, Alan Davis. "I've been a fan [of Davis] since the first time I saw his work on NEW MUTANTS," recalls Renaud. "He quickly became my favorite artist as he was doing EXCALIBUR and so on. He's just so good at everything. His pages are super dynamic, his figures super expressive, his storytelling is flawless. Alan can make you feel for the characters and the story like no other artist does."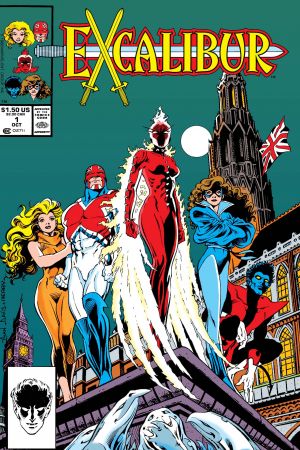 Renaud first met his hero at age 19, interviewing Davis for a fanzine. That experience among others spurred the young Frenchmen toward a career of illustrating comics professionally, and Alan would assist where he could along the way: "Alan has always been very patient, enduring the incessant questioning from the fan I am."
With admiration of his artistic prowess as well as an appreciation for Davis the writer—"Alan always thinks 'big' in [terms] of pacing, and global impact on the world inherited by those characters"—Paul pined for the two to work together, but when presented with the opportunity, would often refuse with a very unselfish rationale.
"I didn't want him to waste a project he would have drawn himself as a favor to me," Renaud reveals. "As a fan of the artist, every lost occasion for Alan to write his own material is a tragedy."
Paul would embark on his own path as a professional artist, earning acclaim through the latter half of the 2000s and eventually ending up on high profile Marvel projects like the 2014 UNCANNY AVENGERS ANNUAL and 2015 Free Comic Book Day giveaway of SECRET WARS #0 as well as a number of well-received covers. When Davis pitched the premise of a three-pronged story involving the Avengers, Defenders, and the Invaders to Renaud, the time for this long-awaited team-up had finally arrived.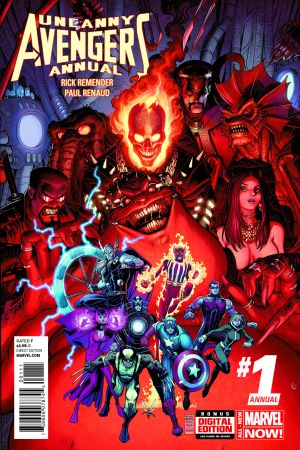 TAROT provided Paul with the chance to revisit old friends like Captain America as well as tackle for the very first time the ever-enigmatic Silver Surfer, who became his "favorite character to draw." The artist guarantees that even beyond the packed cast of heroes already advertised to expect some surprising crowd-pleasers inhabiting the third and fourth issues in particular.
Ultimately, while Renaud takes appropriate pride in his own performance in this latest endeavor, he generously and appreciatively lays praise at the feet of his partner in producing TAROT.
"I couldn't express how happy I am with his story," lauds Renaud. "[Davis] truly managed to write an all-ages saga that is far from being simplistic once you understand where he was going. It's not that easy to write a story that will work for a 10-year-old as well as it works for a 40-year-old, albeit on different levels.
"In terms of the collaboration, he knows how to give everything the artist needs in his scripts and get out of the way. He's able to see the scenes in his mind. His scripts show a complete understanding of the medium. Working with him certainly got me to push my limits. I could see the pages in my head as drawn by Alan. It was tough drawing so many characters on each and every page, but again, knowing how good Alan is pushed me to give everything, all the time."
Take in Renaud and Davis' work at your local comic shop on January 29 in TAROT #2!
The Hype Box
Can't-miss news and updates from across the Marvel Universe!