Comics
Published July 3, 2020
Artist Cory Smith Joins 'Captain Marvel' As Carol Danvers Enters as the Accuser
Hear from Smith as he takes Captain Marvel to her newest role in 'Empyre'!
Marvel's intergalactic comic event EMPYRE is nearly underway, but we can offer a glimpse into what's coming for just one of the Marvel heroes heading into battle! CAPTAIN MARVEL #18, which goes on sale Wednesday, July 29, sees Carol Danvers wielding the hammer of the Accuser and taking on a new role. In this issue written by Kelly Thompson, artist Cory Smith comes aboard to move Carol's next chapter higher, farther, and faster! Marvel.com asked Smith about how he approached this new arc for Captain Marvel:
Carol Danvers is entering a new role as the Accuser -- and you're entering a new role as her artist! What has this experience been like for you?
Challenging but fun! It's always daunting to take over as artist on an established title, especially one where the creative team has been firing on all cylinders like this. I just try not to drop the baton, or the Accuser's hammer, when it's passed to me.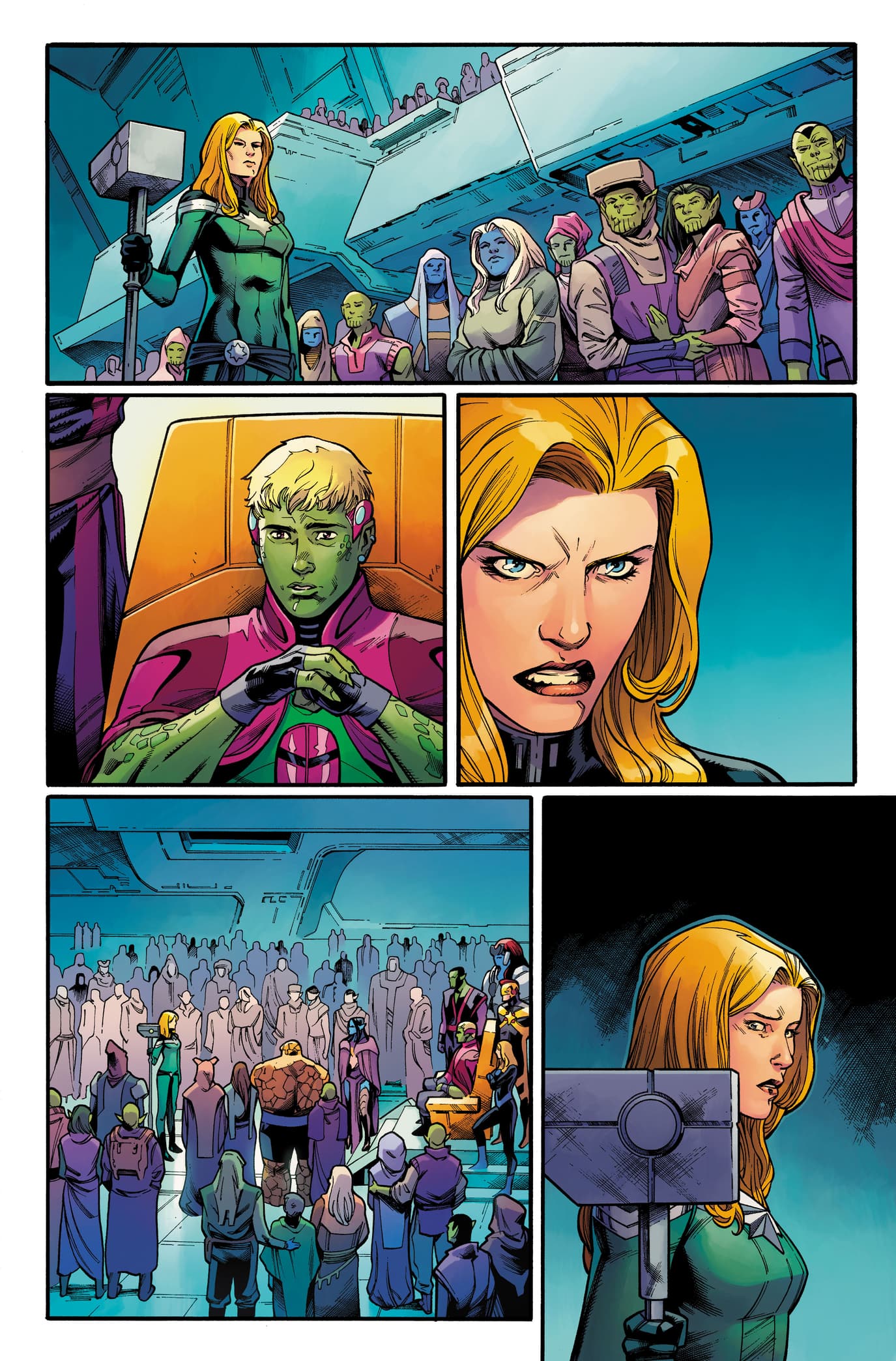 Did you take anything from the previous issues of this run, or did you see this as an opportunity to do something completely different?
Yeah, I read everything in this series leading up to the current arc. With Carol taking on this new role, there was definitely opportunity to do some things differently, but I wanted to have a good feel for what's been established -- narrative themes and tones, Kelly's take on Carol and her supporting cast, that kind of stuff. It all helps when figuring out the minutiae of a page or scene, character personalities, the body language or expressions Carol might make, etc. Plus I like reading comics and calling it "research."
When you draw a character like Carol Danvers, what do you think about? 
There's a lot to consider with a character like Carol who means so much to so many people. She's incredibly poised and powerful, and commands tremendous respect. And that's before the hammer even comes into the mix. Carol is a strong, self-assured leader, but the thing I really latched onto was this idea that the hammer was causing Carol to doubt herself. 
What are you looking forward to the most as the newest artist on CAPTAIN MARVEL?
EPIC sci-fi space battles. The biggest I can fit on a comic page! Getting to draw Carol letting loose with the full might of the Accuser hammer has been some of the most fun I've had in comics. I hope people enjoy what we're doing!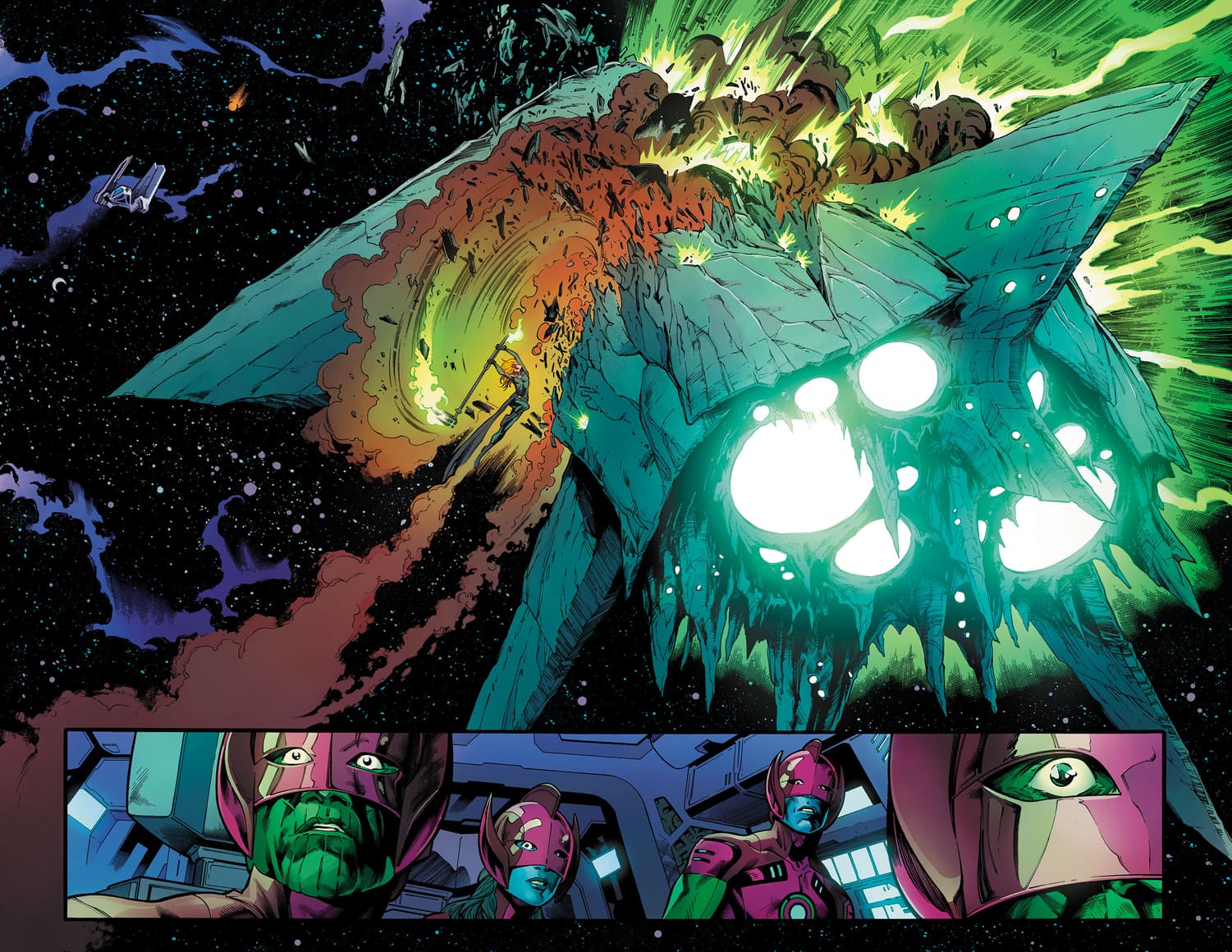 CAPTAIN MARVEL #18, written by Kelly Thompson with art by Cory Smith and a cover by Jorge Molina, goes on sale Wednesday, July 29!
The Hype Box
Can't-miss news and updates from across the Marvel Universe!