Comics
Published December 21, 2016
AVENGERS: CAP'S KOOKY QUARTET
Take A Brief Look at the Second Avengers Line-Up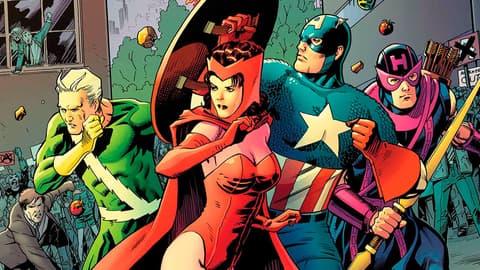 They've been called "Cap's Kooky Quartet" both lovingly and mockingly, but love 'em or hate 'em, you can't deny that the second Avengers line-up hit with a huge impact. In fact, writer Mark Waid's still talking about them to this day, as you can see in AVENGERS #3.1, out January 18, and right here in this rundown of the Quartet's Five Greatest Hits!
Consisting "only" of Captain America, the Scarlet Witch, Quicksilver, and Hawkeye, and known more for their bickering and dissension than anything over their brief-but-bombastic 11-issue run, Waid's got noting but praise for the Little Avengers That Could.
"They were so, for want of a better and more modern word, plucky," he notes. "They had huge shoes to fill—in the case of Giant-Man, literally so—and yet they rose to the occasion!
"I have to go with Captain America [as a favorite on the team], if for no other reason than it must have taken superhuman effort not to kill Hawkeye."
AVENGERS #17
Right out of the starting gate, the Kooky Quartet sought out the Hulk to re-up his membership, but faced off against the Mole Man and his Minotaur instead. Hawkeye groused the entire way, and everyone asked themselves what the heck they'd signed up for, but in the end they pulled together and won the day. The Hulk? Who needs 'im!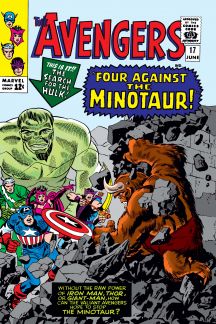 AVENGERS #19
The wily Swordsman came calling at Avengers Mansion to seek membership, but when his criminal qualities exerted themselves, the team wised up and sent him packing. The story revealed more of Hawkeye's past—the Swordsman trained him—and Cap kept watching his mailbox for an answer to his SHIELD application.
"The original Swordsman story rocks," says Waid. "The Quartet was in its finest form there, up against impossible odds, yet triumphing!"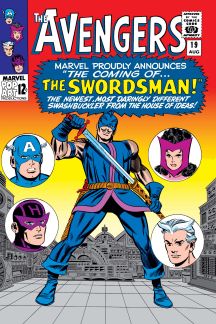 AVENGERS #21
Facing mounting internal arguments and public disappointment, the Quartet found themselves face to face with the Enchantress' newest lackey, Power Man. With the Asgardian sorceress' magical help, the villain defeated Captain America, but earned the wrath of the hero's comrades. Ouch!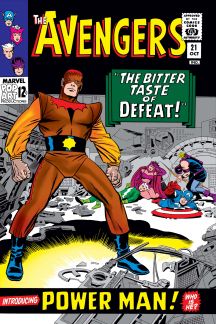 AVENGERS #23
Kang. Let's say that again: Kang. Yes, one of the original Avengers' greatest foes, and with only their replacements to stem the tide of his newest temporal tantrum. The dangerous despot whisked the team off to the future, where they battled his troops and discovered Kang's weak spot: his lady love.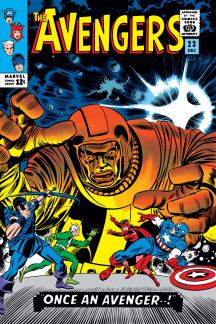 AVENGERS #25
Doctor Doom! Doesn't get much better than that! Figuring the weakened Avengers should prove as suitable bait to smash his real foes, the Fantastic Four, the doctor lures brother and sister Pietro and Wanda to his little kingdom of Latveria. Once there, the Quartet instead proved their mettle, and in the face of such resistance, Doom wisely retreated. Take that, Doc!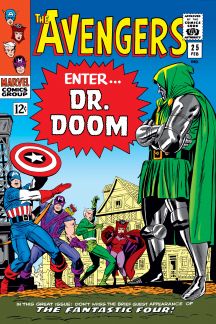 The Hype Box
Can't-miss news and updates from across the Marvel Universe!