Comics
Published May 10, 2021
The Mech Suit Avengers Assemble
Read 'Avengers Mech Strike' #1 on Marvel Unlimited today, and grab the full list of this week's new comics.
"AND THERE CAME A DAY..."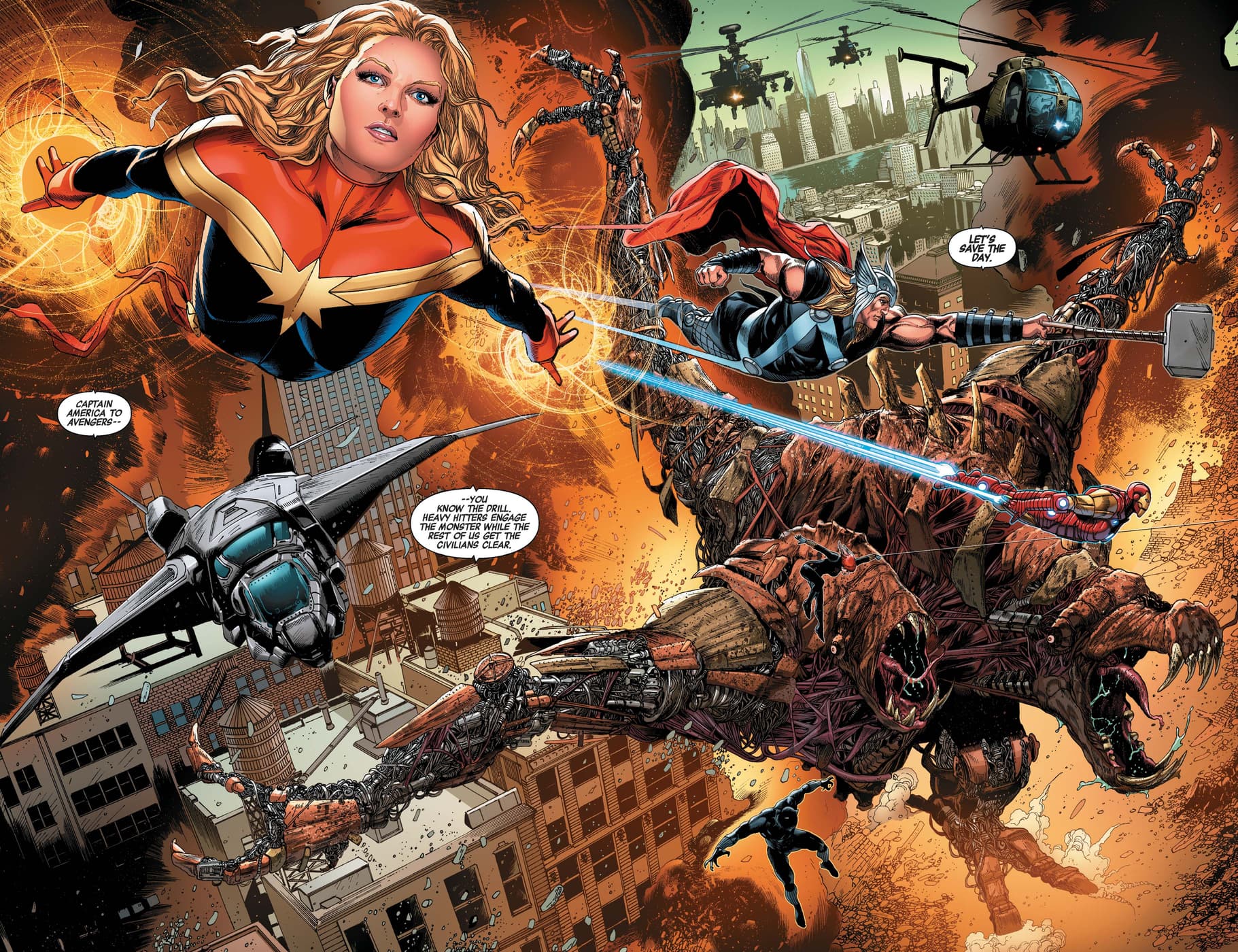 And that day is now. Captain America pulls no punches when he assembles an A-list roster featuring Captain Marvel, Spider-Man, Black Widow, the Hulk, Black Panther, and more to stop a machine-like monster that is tearing apart New York City at its seams. One team on the offensive, another for civilian recovery and rescue. They may have a Hulk, but the Avengers learn mid-battle that this beastie feeds on matter and energy. Every blow that the team strikes strengthens their opponent, and since the Hulk is a living gamma reactor, their heaviest hitters have to take the bench.
THOR AND MJOLNIR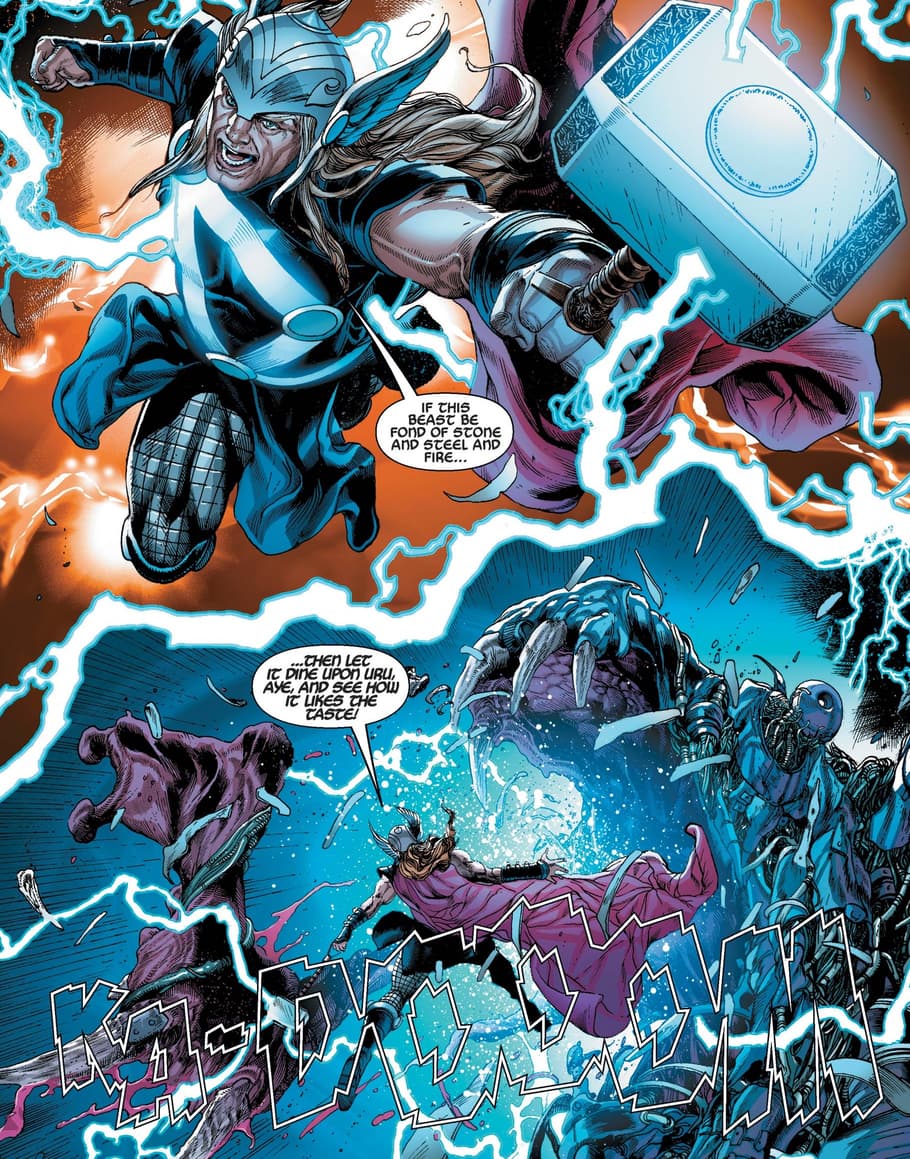 A duo forged in Asgard. Thor and the mighty Mjolnir give the mechanoid monstrosity a piece of their fury after two key members are taken out. Seeing Thor wield his mythic hammer is a showstopping feat, but Mjolnir is actually not the reason the Avengers win the day. As it turns out, this monstrous being is actually Vibranium-adverse...
A MYSTERIOUS ORIGIN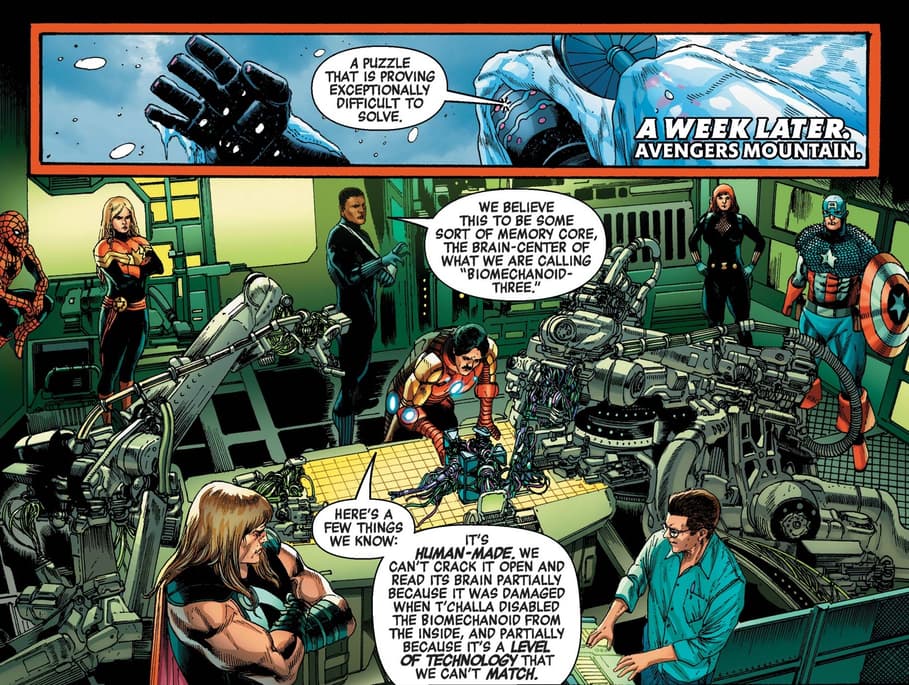 Back at Avengers Mountain, the team analyzes the "memory core" of the monster, revealing that the creature is a synthetic creation that outclasses the tech of both Iron Man and Black Panther. But if it is human-made, who in the Marvel Universe has the skillset and knowledge to stump two former members of the Illuminati? And what is its risk of spread?
BIOMECHANOID RESPONSE UNITS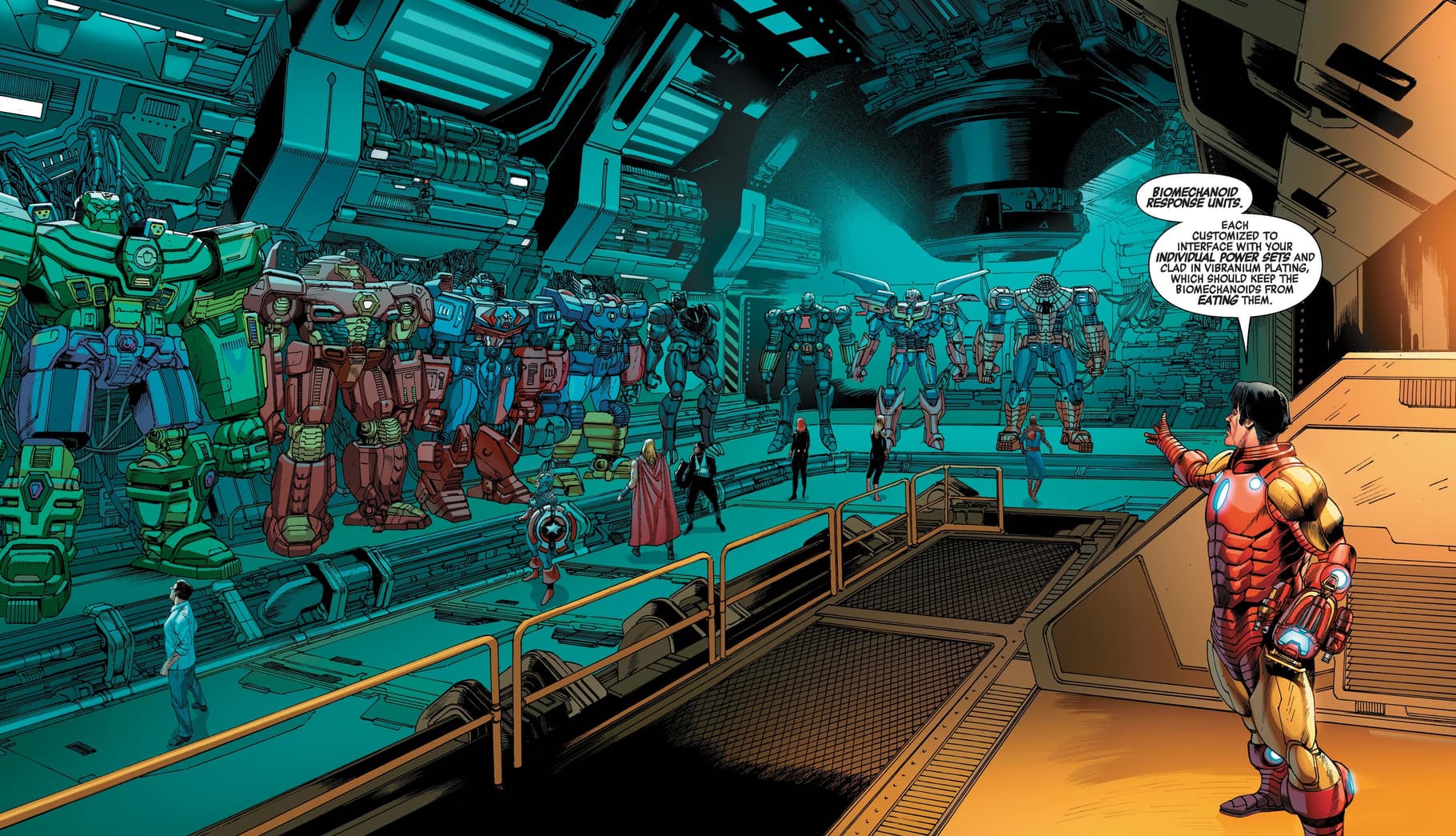 How is a team of Earth's Mightiest Heroes supposed to deal with an enemy that they can't meet at the source? Try a set of new gadgets. Iron Man unveils his Biomechanoid Response Units, an arsenal of personalized mech suits tailored to the power sets and strengths of each Avenger. Oh, and coated in Vibranium too. In the words of Stark: "Some people golf. Some people do paint-by-numbers... and some people plan for the end of the world."
And there's no time like the present for a test drive in action...
Continue reading AVENGERS MECH STRIKE by Jed MacKay and Carlos Magno monthly on Marvel Unlimited to see this biomechanoid menace go global, and for the enemy's masterplan to unfold...
Follow Marvel Unlimited on Twitter and Facebook to stay tuned in to weekly announcements, articles, and more, all at @MarvelUnlimited. Follow us today to join the conversation with thousands of fellow fans, and let us know what you're reading!
The Hype Box
Can't-miss news and updates from across the Marvel Universe!