Comics
Published April 16, 2021
Who Is Ayo?
Read the comics origin of this Wakandan warrior and Dora Milaje.
Have you tried Marvel Unlimited yet? It's your all-access pass to over 28,000 Marvel comics, all available at your fingertips. Sign up now and get your first year for $60!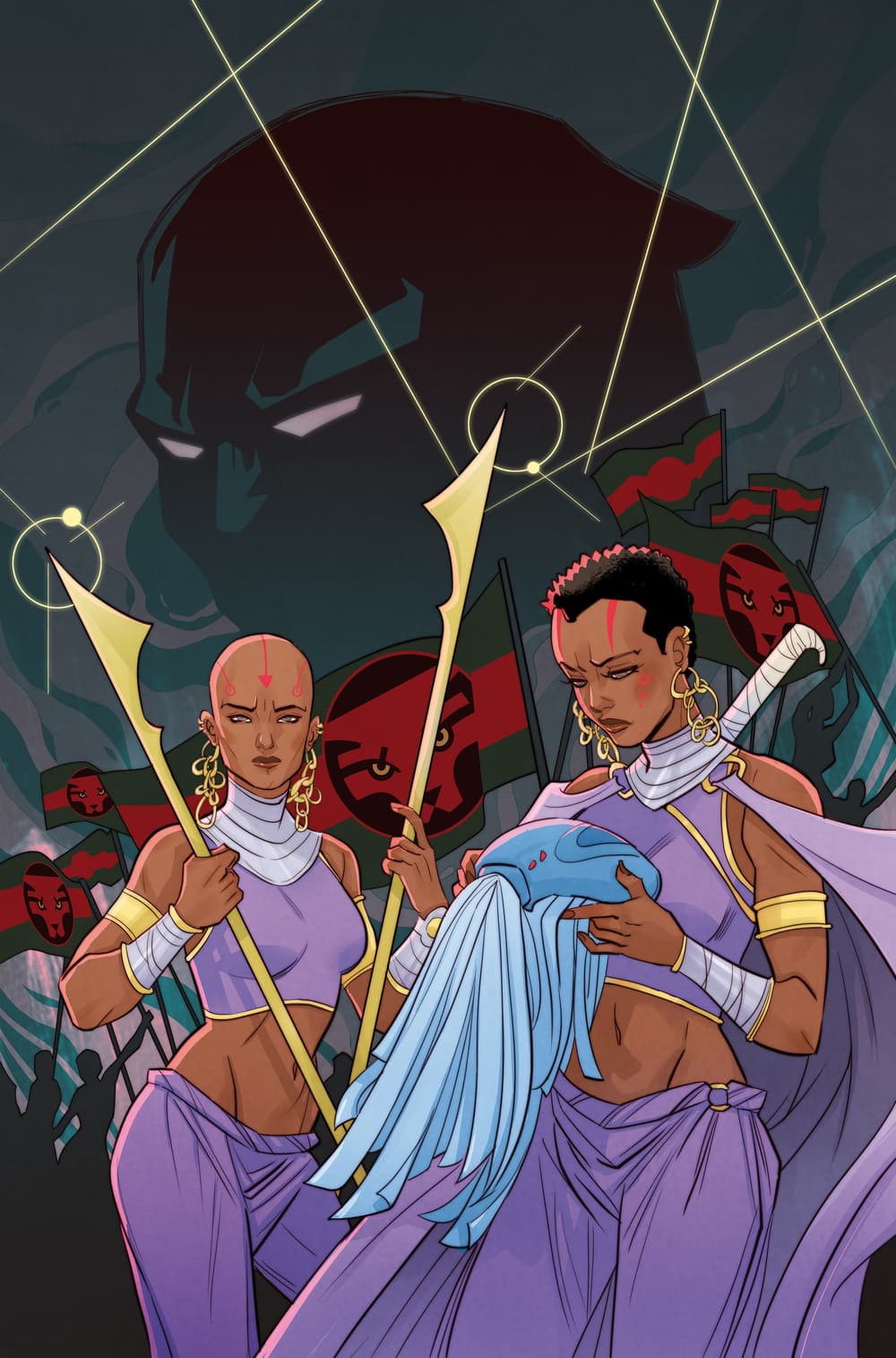 Ayo hasn't been around as long as other vital members of the Dora Milaje, Wakanda's military elite, but in the short time she's been in existence, she's provided more than enough reasons to be considered an iconic force for good. Ayo rarely holds her tongue, is driven by the need to say and do what she feels is right, and loves as fiercely as she fights. Often, Ayo is exactly what is needed to help tip the scales for those in need, and is a formidable partner alongside her love and fellow Midnight Angel, Aneka. Read her top comic moments on Marvel Unlimited below.
ULTIMATE FIRST APPEARANCE
Ayo first appears in ULTIMATES (2015) #1, however she doesn't say anything until issue #2. Nor does she waste the moment. While Black Panther: T'Challa prepared for a dimensional "translocation" to locate Galactus, Ayo spoke up to give him her kingly two cents. On behalf of her sovereign and nation, Ayo pushed T'Challa to consider the amount of risk involved for a transport so many light-years away. Although Wakanda's king ultimately decided to carry on, the tone for Ayo was set on this one page. She is not one to spare the truth or cave to the might of the Black Panther. And this energy follows her right into BLACK PANTHER (2016).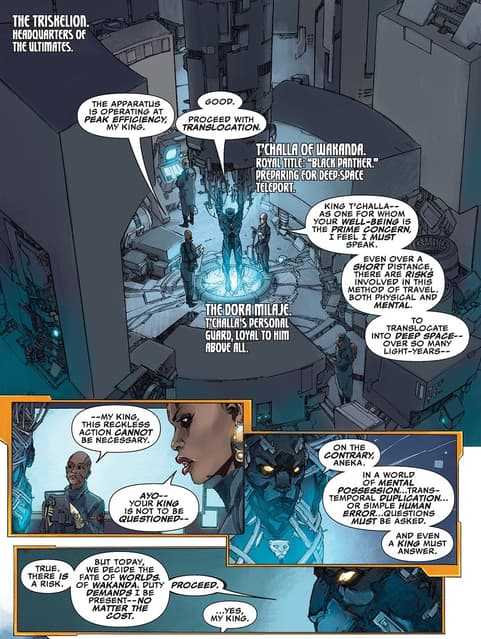 WAKANDA'S MIDNIGHT ANGEL
The first several issues of 2016's BLACK PANTHER introduce readers to a Wakanda that is broken and a king who can't figure out how to mend his kingdom. Things are so bad that key members of the Dora Milaje become "enemies" of the royal throne. Aneka is set to face judicial consequences for going rogue against perpetrators of violence, and even though Ayo pleads for the life of her love, she is all but dismissed by Queen Mother Ramonda.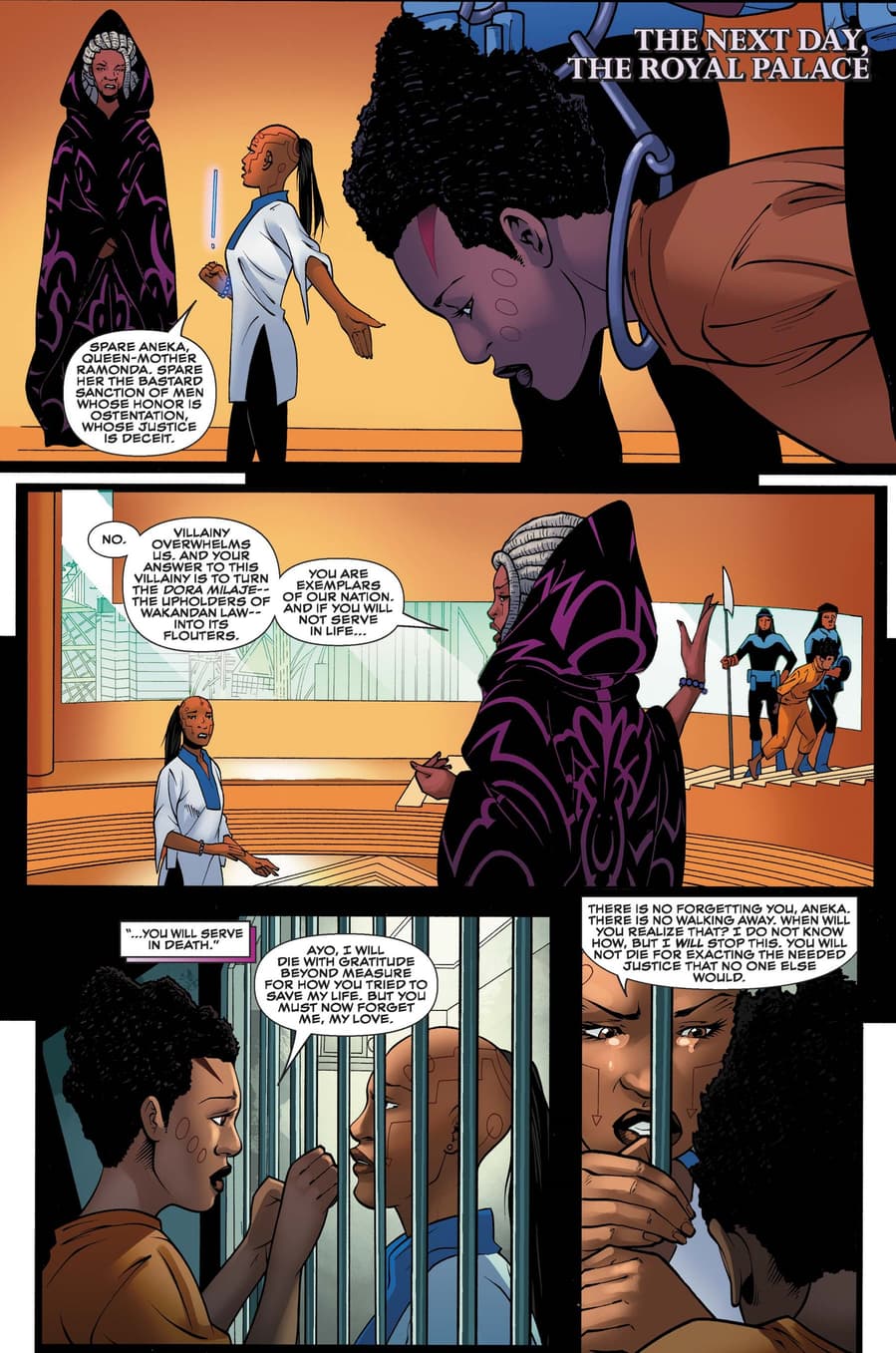 Ayo then returns in stolen Midnight Angel gear to break out Aneka before her hearing. The two embark on a mission to ensure that the unprotected women of the kingdom no longer have to suffer in silence at the hands of harmful men. And, when the time comes to say her piece to T'Challa, that same Ayo from ULTIMATES #2 shows up, refusing to bend her will to the king, or Shuri, for that matter. Ayo is ready to go to the ends of the earth with Aneka by her side, but as things come to a head in Wakanda, the two lean on one another to do what they can to protect the citizens under their watch. Nearly this entire run, Ayo grapples with her commitment as a Dora Milaje and her role as a private warrior to her people.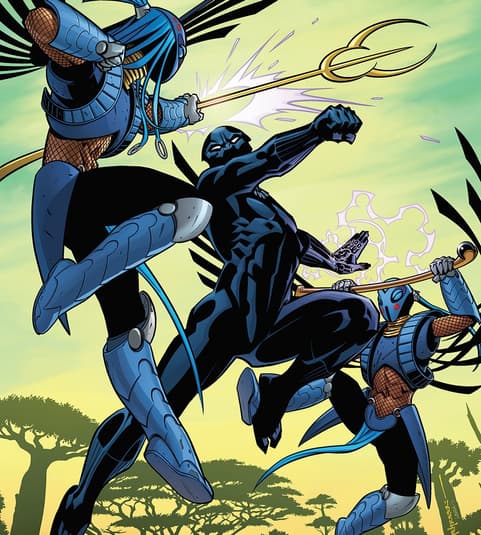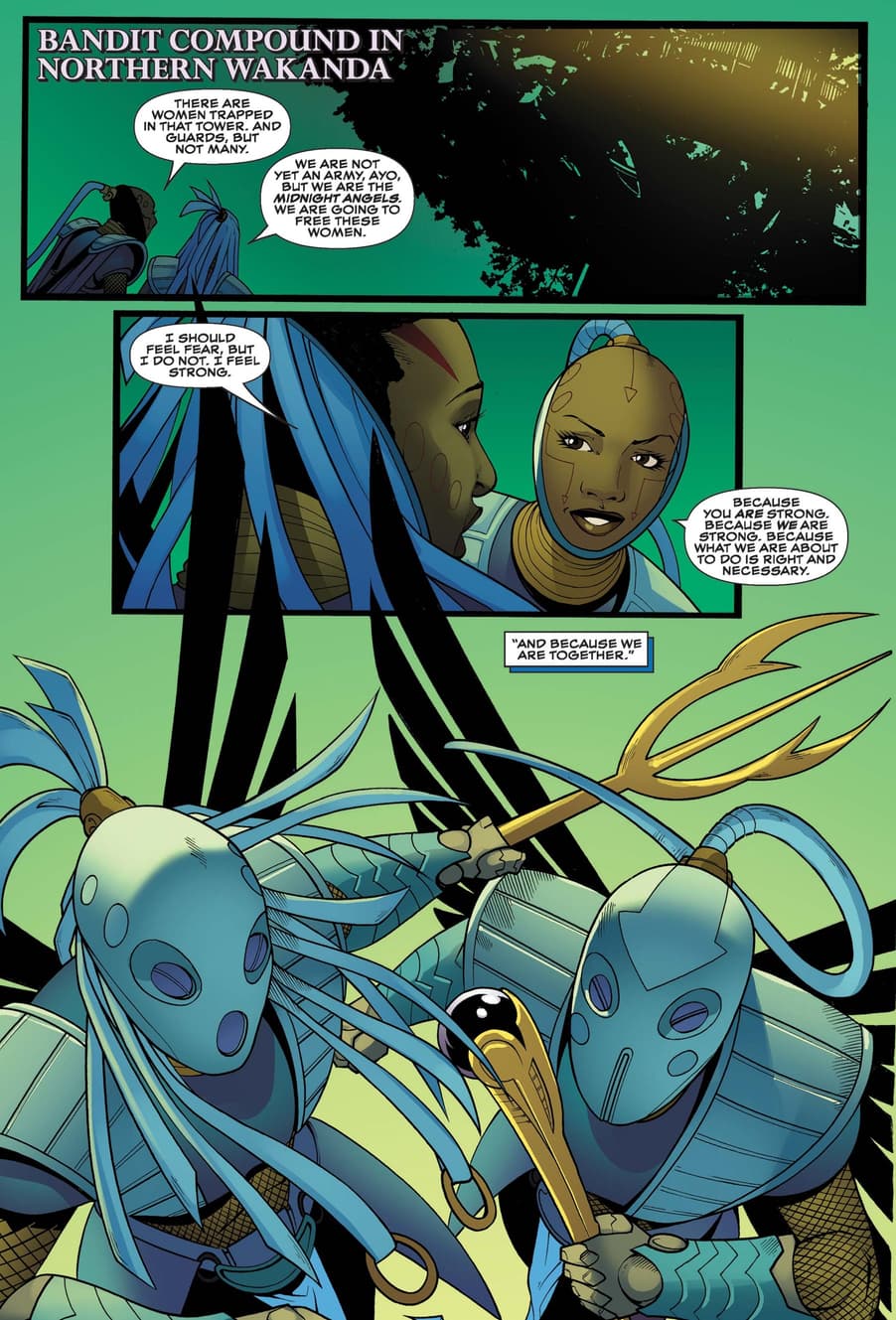 WORLD OF WAKANDA
2016's WORLD OF WAKANDA offers even more backstory to Ayo and Aneka's relationship when they first join the Dora Milaje. This series features moments with a younger Ayo who can beat the Vibranium out of someone and blush whenever Aneka flirts with her during their training exercises. But the fiery side of Ayo has always been with her.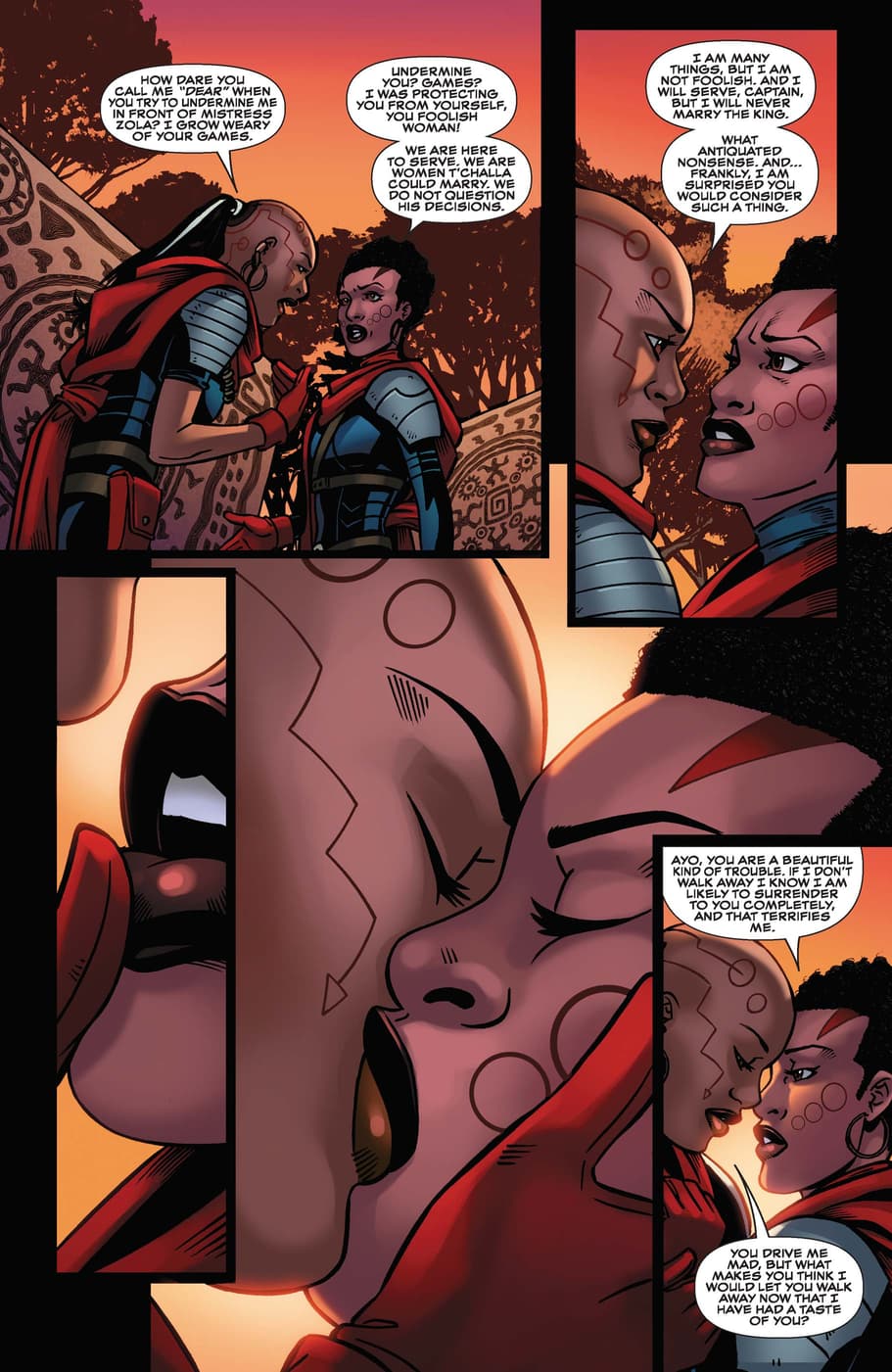 Only a few months after officially becoming Dora Milaje, King of Atlantis Namor attacked the Golden City. Ayo, Aneka, and other Dora were tasked with a search and rescue to salvage what was left of their capital. It was in this fallout that Ayo demanded Namor's head for the grievous act against her beloved country. She and Aneka had a bit of a falling out too because Ayo failed to appreciate Aneka's lack of anger and willingness to carry out their orders. Although, later, Ayo became increasingly vocal about how the Dora were expected to trust the decisions of T'Challa blindly, and even directly challenged her king when he met with Namor in the ruined Golden City. At one point, the Dora Milaje even walked away from T'Challa. This sent Aneka into a tailspin. The young warrior had dedicated so much of her life to the Royal Family, and now she was questioning everything she had been taught. However, Ayo was there to have her back and give her a shoulder to lean on. Something she has always been for Aneka from the start.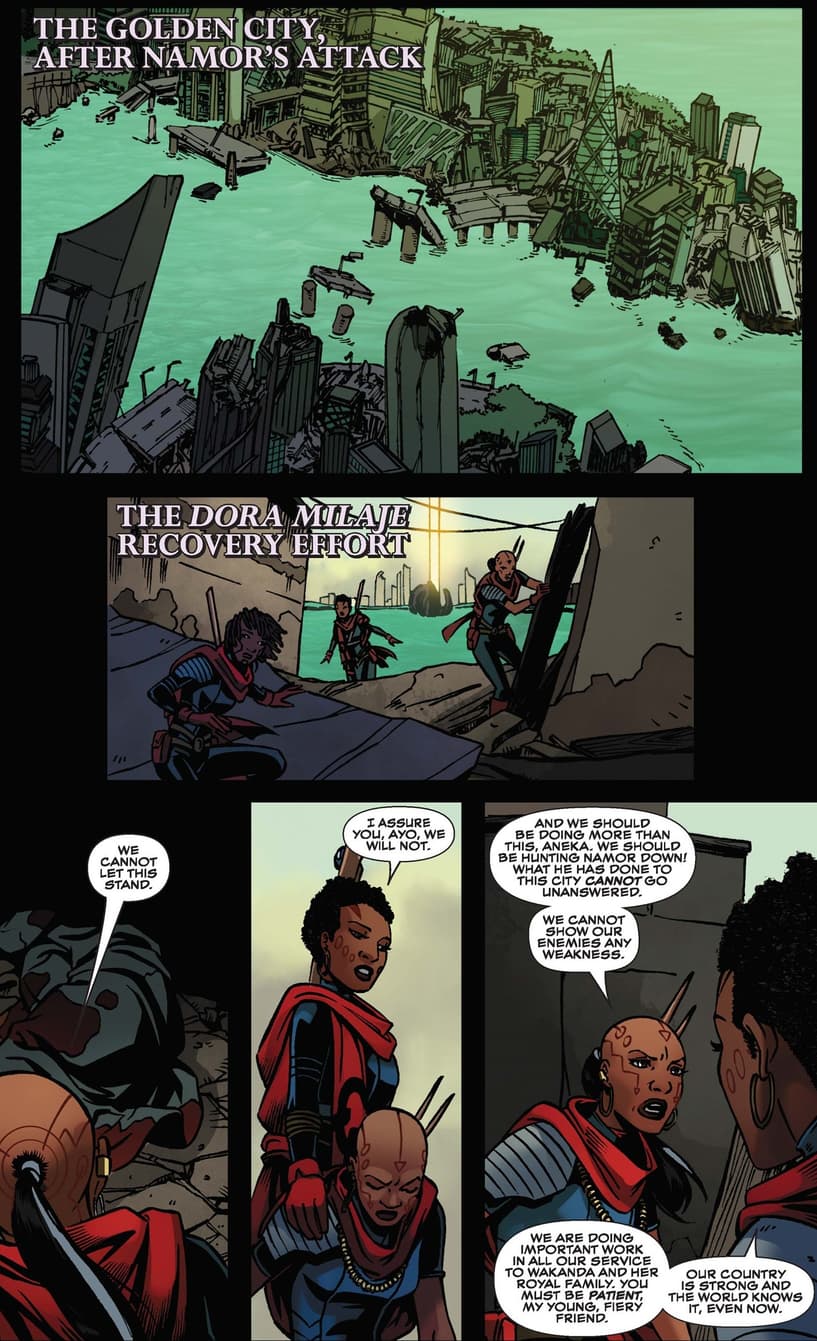 RETURN OF MALICE
Before Nakia become Malice, she was one of the first Dora Milaje introduced in Black Panther's seminal run, BLACK PANTHER (1998). Then a teenage personal aide to the king of Wakanda, Nakia became infatuated with T'Challa, when, under Mephisto's influence, the Black Panther kissed her mistaking her for Monica Lynne. Things went sideways quickly, leading Nakia down a path that eventually turned her into the super-powered Malice. She then made her return in AMAZING SPIDER-MAN: WAKANDA FOREVER (2018) #1, staging an attack to terrorize Brooklyn with stolen Dora Milaje technology. Ayo, Aneka, and Okoye track her down throughout this three-issue arc, attempting to subdue her to get the stolen tech back. At one point, Ayo has to save a drowning Peter Parker shortly after helping him defeat Hydro-Man!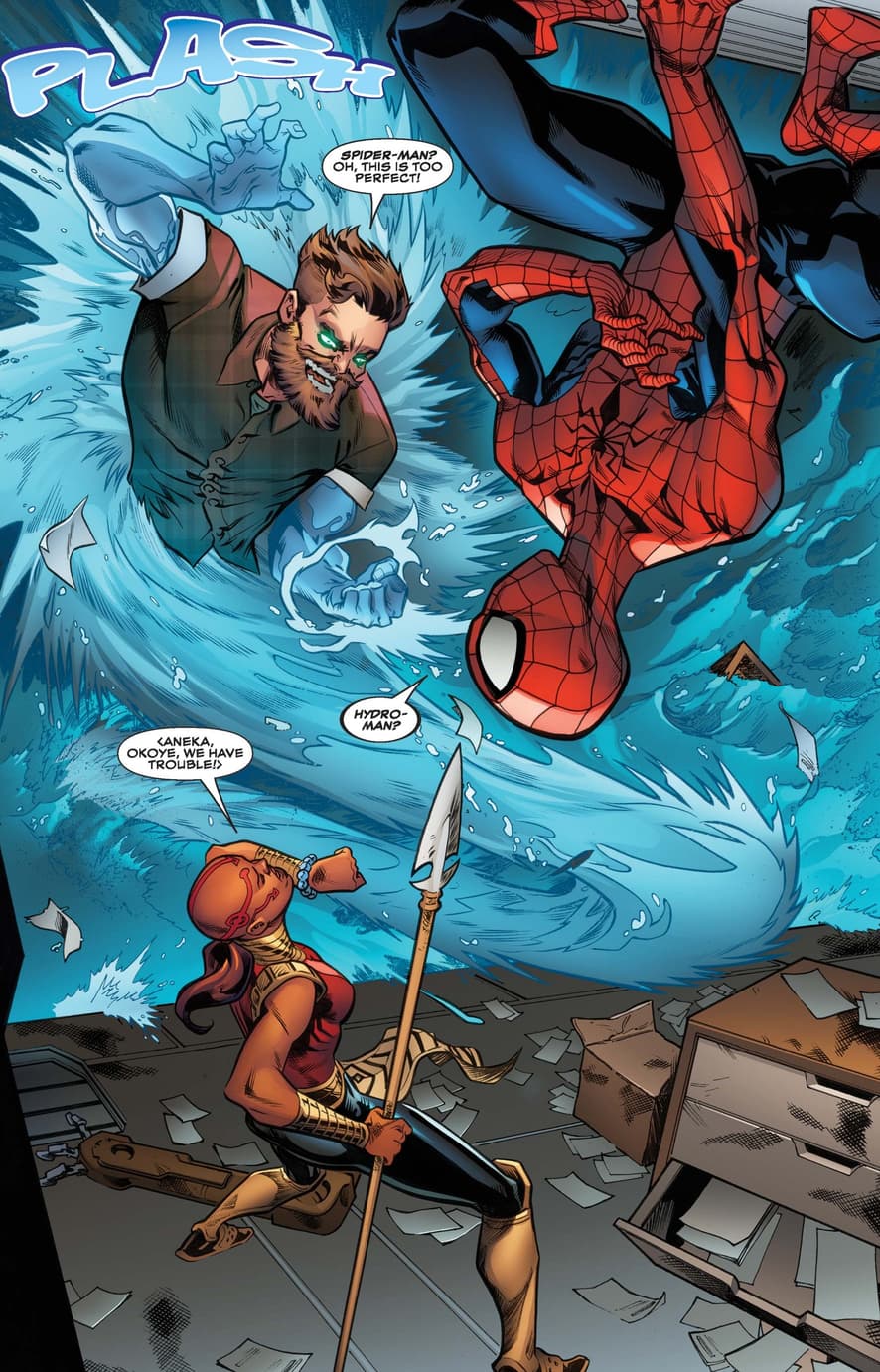 Read more astounding Ayo moments with our top comic picks on Marvel Unlimited, and continue Black Panther, and the Dora Milaje's, ongoing adventures in the pages of BLACK PANTHER (2018).
Follow Marvel Unlimited on Twitter and Facebook to stay tuned in to weekly announcements, articles, and more, all at @MarvelUnlimited. Follow us today to join the conversation with thousands of fellow fans, and let us know what you're reading!
The Hype Box
Can't-miss news and updates from across the Marvel Universe!