Comics
Published January 29, 2020
Behind the Scenes of 'Captain Marvel: The End' with Kelly Thompson
See how all-star artist Carmen Carnero crafted future characters for the new ish...
The final Captain Marvel story has arrived.
Fifty years ago, Carol Danvers went into the deepest reaches of the cosmos to spread peace and justice...and she hasn't seen a familiar face since. Arriving in your local comic shop today, CAPTAIN MARVEL: THE END #1 journeys to a potential close for the cosmic hero's life story.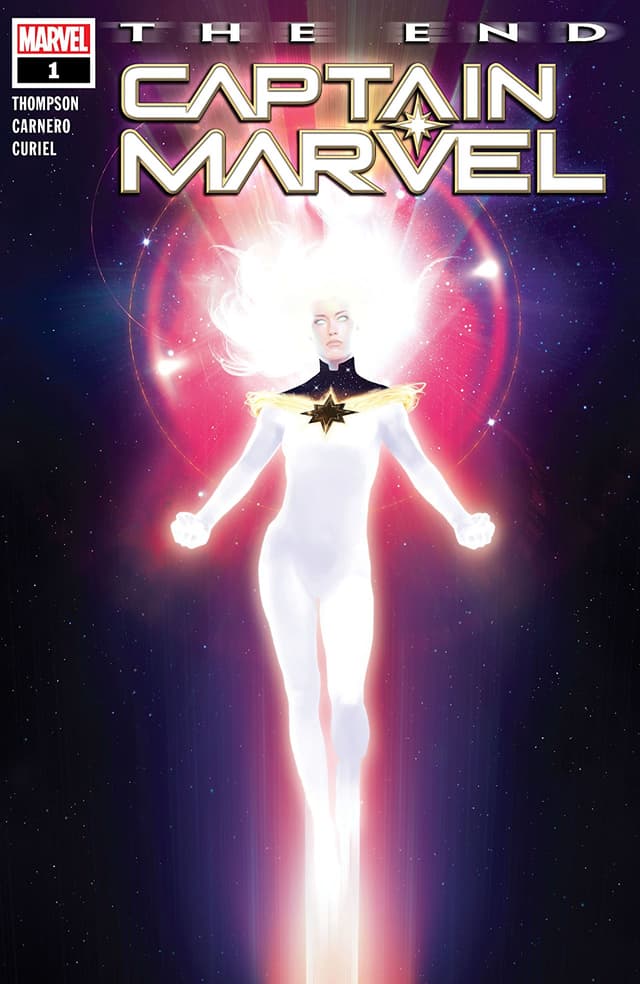 But in this future tale, whatever happened to the planet Carol Danvers once called home?
Spoiler alert! Because issue writer Kelly Thompson gave us a behind-the-scenes look at how superstar artist Carmen Carnero crafted some iconic designs for the book's new characters...
"To be honest," admits Thompson, "we didn't have to talk about design too much. I put a fair amount of description in the actual script so Carmen would know exactly who she was designing, but she's just so good she doesn't need much guidance beyond that. She knew the harsh environment they were in and she just ran with it.
"In Gerry Drew's case, she did a couple passes because I thought we needed to be able to identify him as Jessica Drew/Spider-Woman's son a bit more obviously—so under the layers of fur he's got a more classic 'Spider-Woman' shirt and also he's got Jess's belt on.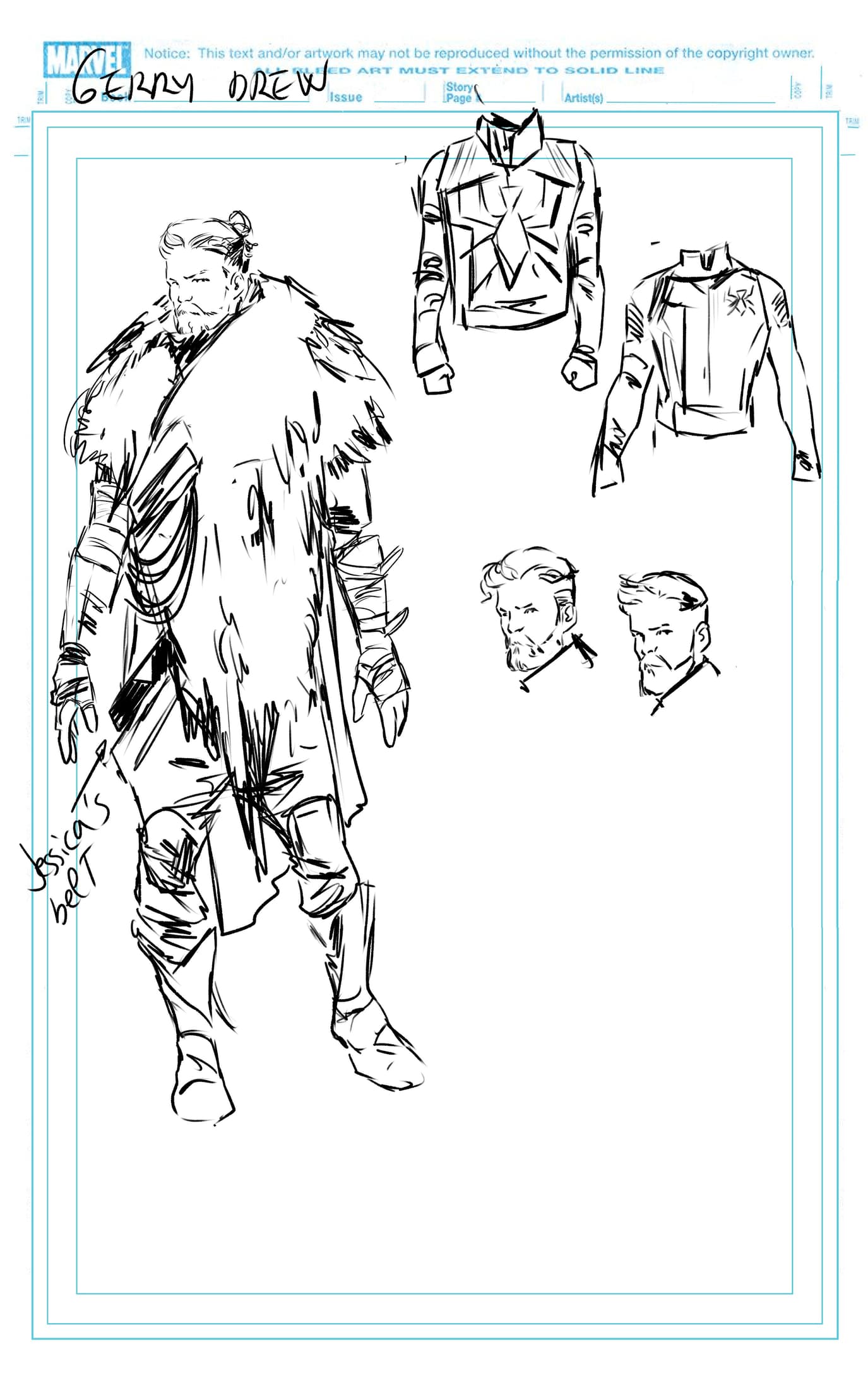 "I believe when Carmen sent that first Gerry Drew drawing I yelled at her for making him so hot... It's confusing to feel this way, guys.
"We've all seen some Dani Cage from the future before," Kelly continues, "so Carmen and I wanted to stay in that general design area while still making her our own. Really happy with the result we got as she feels SO Jess and Luke to me.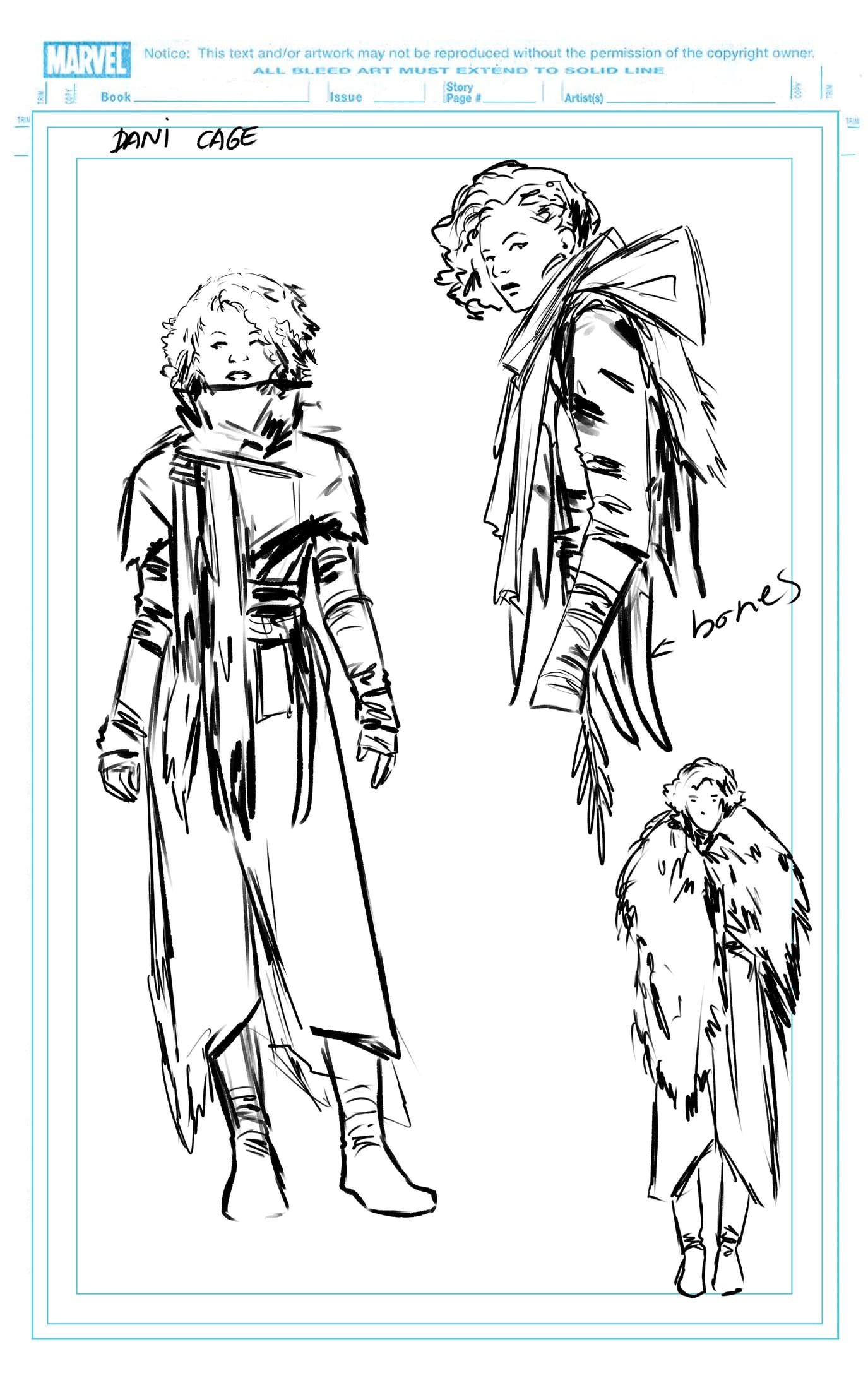 "There are A LOT of fun supporting roles and cameos in these 30 pages and a lot of them don't get a lot of panel or dialogue time—it is still a Carol Danvers story after all! But Irene is one of those smaller roles, so it was particularly important in her case to just aim for the most obvious tells of a Rogue and Gambit child—that classic Rogue hair and distinctive Gambit eyes."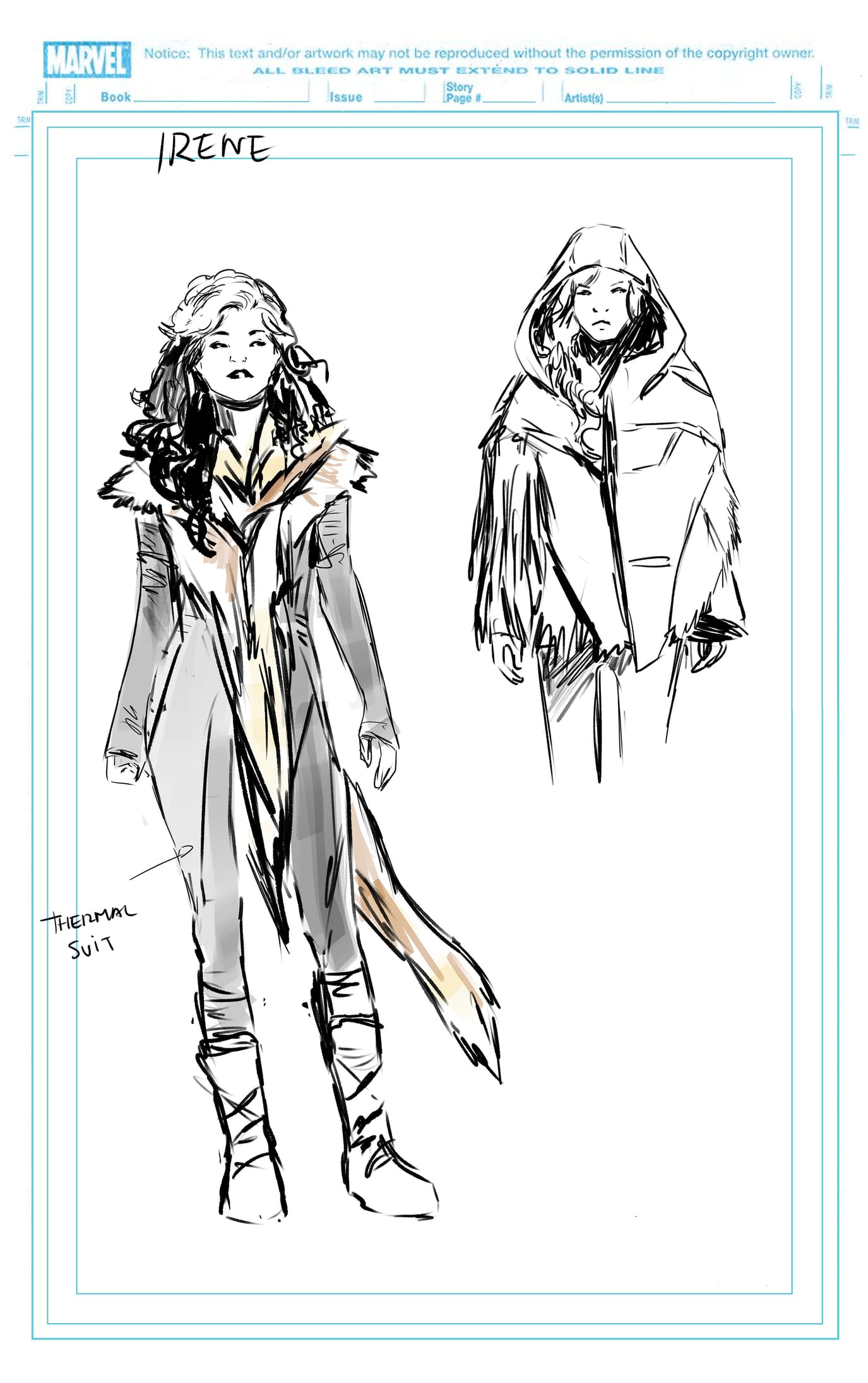 The Hype Box
Can't-miss news and updates from across the Marvel Universe!