Comics
Published June 11, 2019
Beyond Dark Phoenix: Jean Grey's Greatest Stories
The founding member of the X-Men is more than just the Phoenix.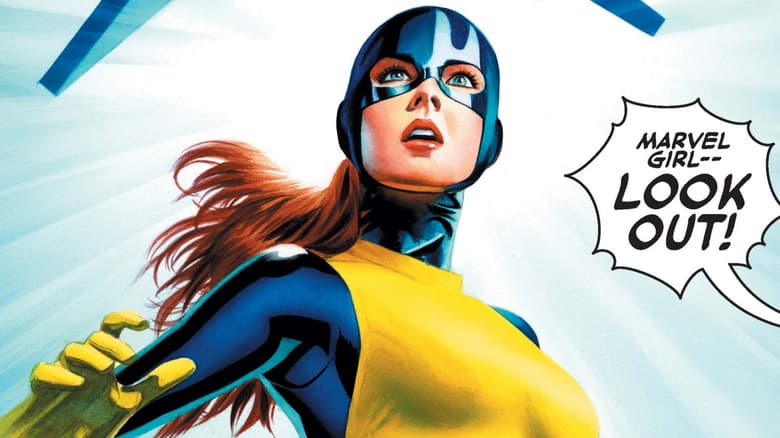 Ask any X-Men fan about the greatest Jean Grey story and the response will almost always be the DARK PHOENIX saga. While it is absolutely peak Jean, and by far one of the very best storylines ever to run in the X-Men books, Jean Grey is far more important to the X-Men as herself, rather than the cosmic entity that nearly laid waste to the universe.
Jean Grey and the Phoenix are inexorably linked. However, many of Jean's best stories don't involve the Phoenix at all. Instead, they reveal a hero who has stepped up time and time again to save the world and her teammates from certain doom.
As a tribute to Jean's ongoing contributions to the X-Men and the Marvel Universe itself, Marvel.com has picked out a few of the greatest Jean Grey stories. The Phoenix appeared in some of these issues, but the tales are primarily about Jean herself.
X-MEN ORIGINS: JEAN GREY #1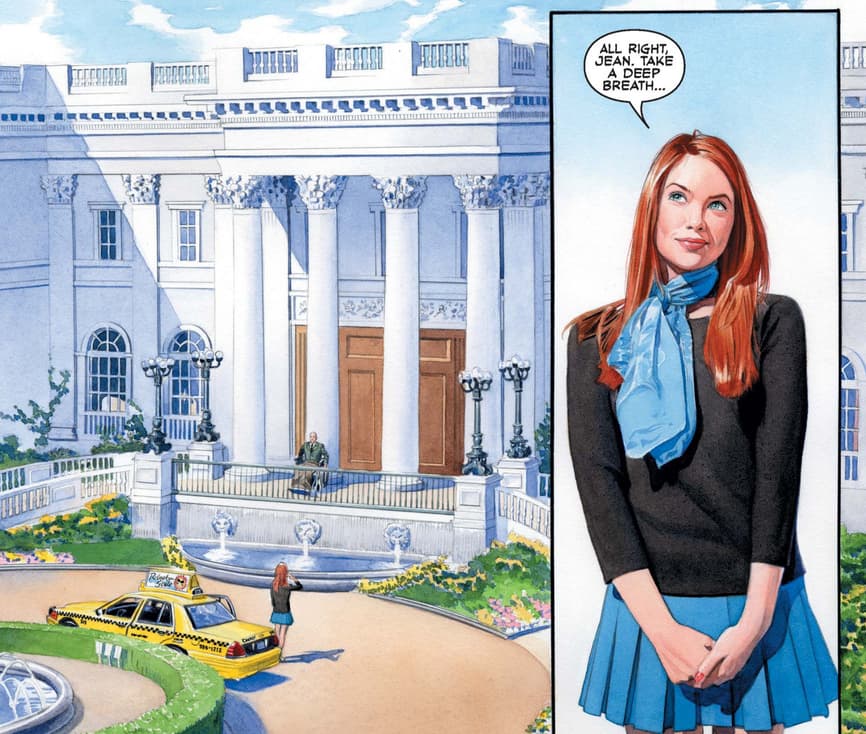 Just over a decade ago, Sean McKeever and artist Mike Mayhew were called upon to update Jean's origin story. X-MEN ORIGINS: JEAN GREY #1 did that and more, fleshing out Jean's early years and expanding upon the traumatic incident that awakened her telepathic powers. Jean's life could have been defined by that tragedy, but instead she rose to become a hero and a founding member of the X-Men.
X-MEN #100
This was the final appearance of the "real" Jean Grey for almost a decade, although readers weren't privy to that info at the time. In X-MEN #100, Chris Claremont and artist Dave Cockrum put the team through an ordeal in space. After defeating Stephen Lang and his Sentinels, the X-Men faced an impossible decision. Their shuttle wasn't properly shielded against cosmic radiation, and whoever piloted it was going to die.
Jean didn't hesitate to save her friends. She mentally absorbed everything she needed to know about flying the shuttle and willingly accepted her fate if it meant that the X-Men would survive. It was the ultimate act of heroism, and it changed her life forever.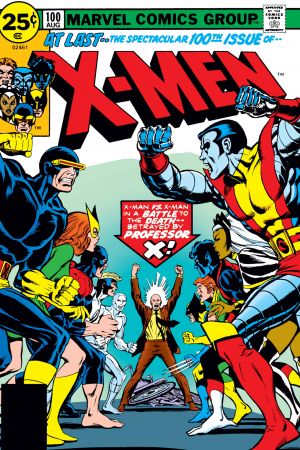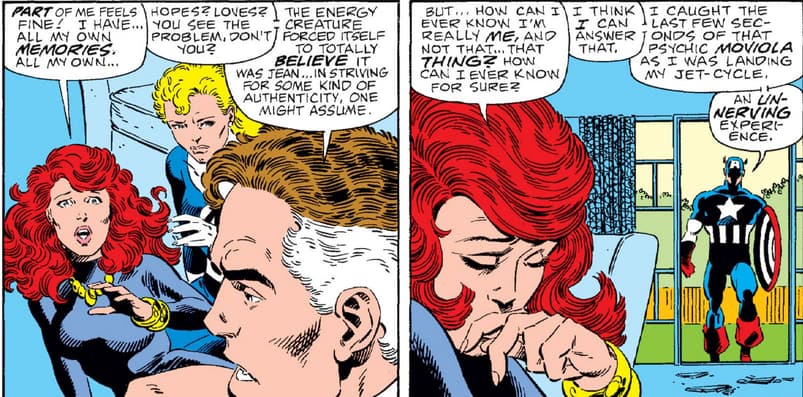 A few years later, Jean was understandably disoriented when she woke up in Avengers Mansion. Jean's healing cocoon was discovered in Jamaica Bay in AVENGERS #263, and the team was sharing their headquarters with the Fantastic Four at the time. In FANTASTIC FOUR #286, John Byrne got to revisit the DARK PHOENIX saga while showing readers how Jean wasn't really the Phoenix at all. This issue was also a key moment that helped Jean come to terms with what had happened to her.
INFERNO
If FANTASTIC FOUR #286 was about Jean dealing with the emotional side of her post-Phoenix ordeal, INFERNO was about the lingering consequences. Jean's clone, Madelyne Pryor, married Cyclops while Jean was "dead," and subsequently went insane after Jean's return. By the time INFERNO rolled around, Madelyne had sold her soul to become the Goblin Queen and nearly succeeded in bringing about hell on Earth.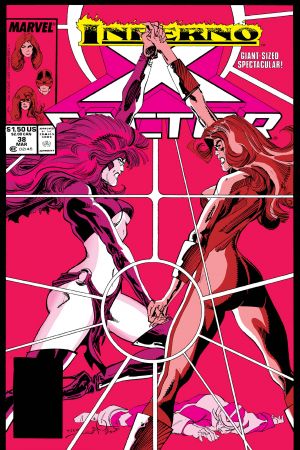 In 1989's X-FACTOR #38, Jean faced Madelyne with the fate of the world on the line. Jean didn't wilt under the pressure, even if winning the war meant accepting the piece of the Phoenix that she previously rejected.
X-MEN #28 (1994)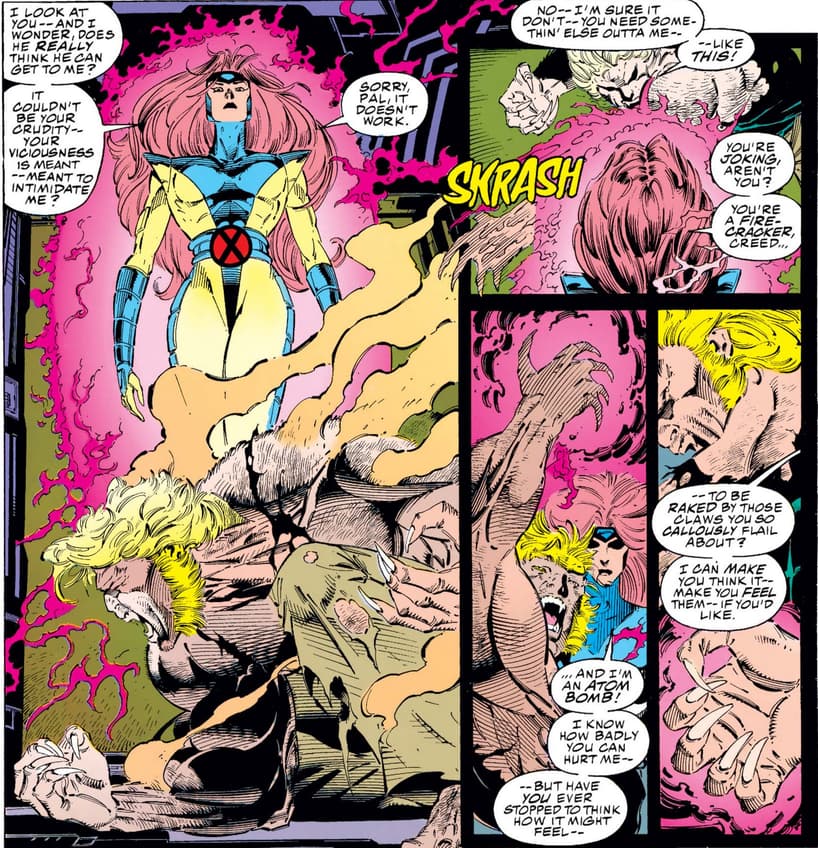 There was a time when Professor X truly believed that Sabretooth was capable of redemption. However, Sabretooth terrorized several of the X-Men after he was imprisoned in the mansion. Not even Psylocke could handle Sabretooth's berserker fury – but Jean Grey was another matter entirely.
Jean fearlessly confronted Sabretooth and demonstrated why he should fear her above all others. She also challenged Sabretooth to prove himself worthy of being redeemed and even seemed to briefly shame him. It was another example of Jean's power extending far beyond her mutant abilities.
X-MEN #30 (1994)
As a rule, Super Hero weddings rarely go off without a hitch. But Jean's marriage to Scott Summers proved to be a rare exception. Fabian Nicieza and artist Andy Kubert's beautifully told tale explored the happiest day of Jean's life while reaffirming the love she shared with Scott. Jean even saved a special dance at her reception for Professor X, while using her abilities to make it a dream come true.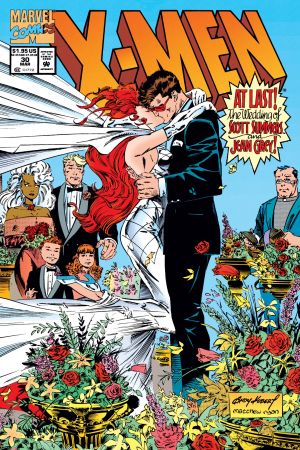 THE ADVENTURES OF CYCLOPS AND PHOENIX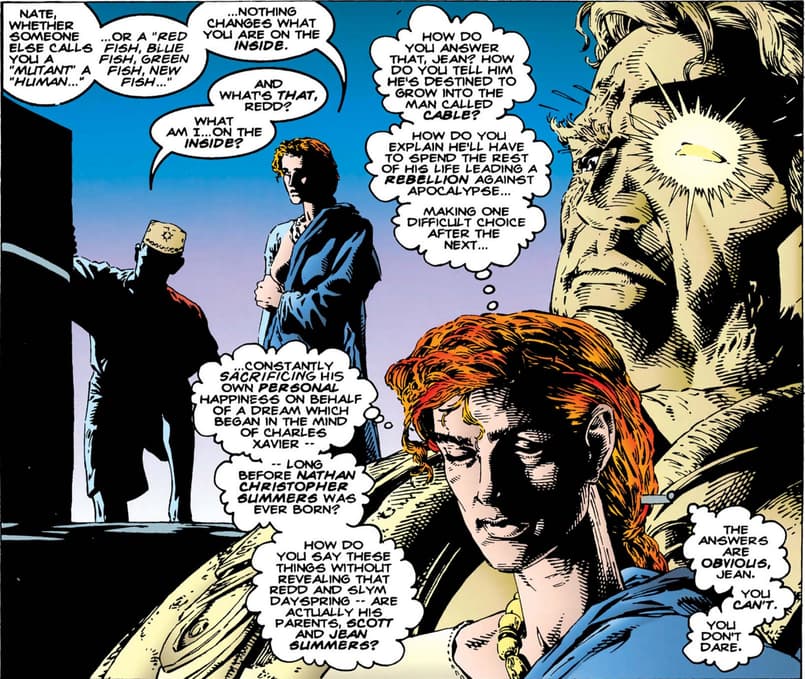 Apocalypse stole Jean and Scott's ability to raise Nathan Summers like a normal family would. To save his life, the couple was forced to send Nathan into the far future. But in THE ADVENTURES OF CYCLOPS AND PHOENIX, Jean and Scott got a second chance when their minds were also brought to the future. Within the bodies of Redd and Slym, Jean and Scott protected Nathan and helped him survive long enough to become Cable. This story further cemented their bond as a family.
X-MEN #53 (1996)
Nicieza and Kubert were still together in the buildup to ONSLAUGHT. In X-MEN #53, the creative duo offered readers a rare window into Jean's daily life as she dealt with uninvited thoughts from nearly everyone around her. Onslaught also revealed himself to Jean and attempted to mentally break her. It was a harrowing experience for Jean, which led to a bit of a cliffhanger ending. But in the end, it only served to strengthen Jean's resolve.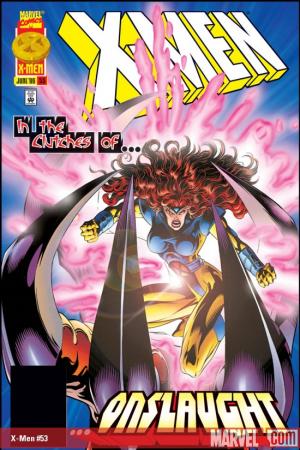 PHOENIX RESURRECTION: THE RETURN OF JEAN GREY
Jean's second death lasted much longer than her first demise. With the exception of her teenage counterpart, Jean was absent from the Marvel Universe for over a decade. In PHOENIX RESURRECTION: THE RETURN OF JEAN GREY, the Phoenix Force brought Jean back in an eerie town filled with many of her fallen friends and still living family members. Some David Lynch-style weirdness followed as the Phoenix tried to mold Jean into its perfect host.
However, Jean rejected the Phoenix even in the face of its emotional blackmail and threats. Once and for all, Jean severed their connection and returned to the life that she had lost so long ago.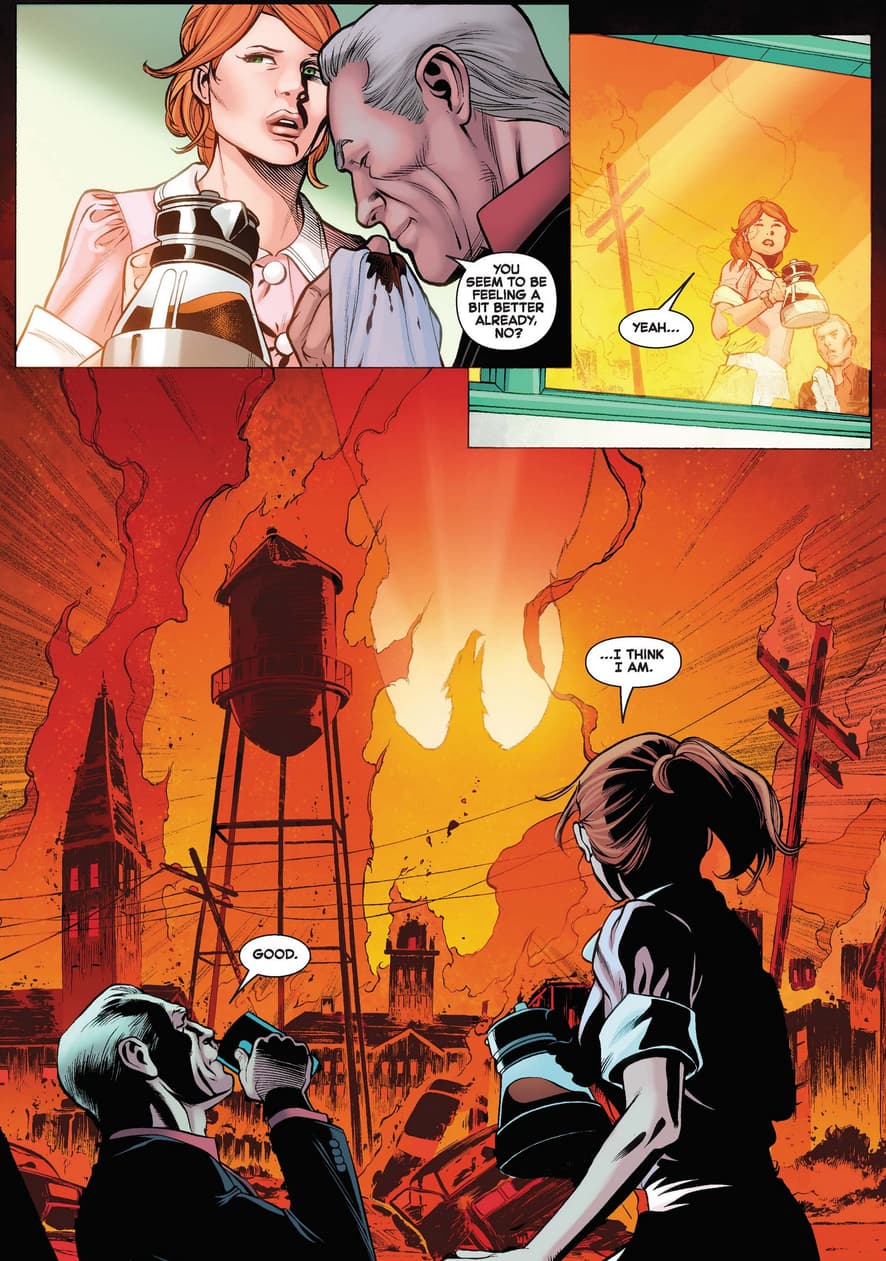 X-MEN RED
After her return, Jean found herself in a world that she barely recognized. There was seemingly more hatred for mutants than ever before, but Jean refused to accept that as an inevitable reality. Instead, Jean formed her own team of X-Men and put in motion a grand plan to change the hearts and minds of those who would fear and persecute them.
Jean offered the world a vision based in love, compassion, and understanding. However, Cassandra Nova nearly derailed Jean's dream before it could begin. But nothing could stop Jean from pushing forward, and she even tried to save Cassandra from herself.
Many Marvel characters have evolved since their first appearances, and Jean Grey has certainly grown from her days as Marvel Girl. What does the future have in store for this marvelous woman? You'll have to keep following the X-Men to find out!
The Hype Box
Can't-miss news and updates from across the Marvel Universe!