Comics
Published April 28, 2017
4 Other Black Panthers
Meet the men who preceded T'Challa and Shuri as protectors of Wakanda!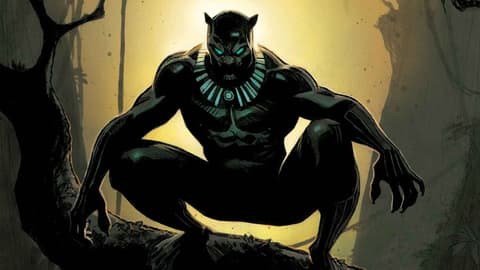 If there's one perk to the job of being The Black Panther that T'Challa, king of Wakanda may value most, it's not the wealth, its not the technology, and it's not the special panther abilities—it's access to all those who held the post before him.
That's right: centuries worth of Black Panthers stand ready to advise and inspire T'Challa, Shuri, or whoever wears the mantle from the Great Beyond. Below, we look at a few of the former heroes of Wakanda.
T'Chaka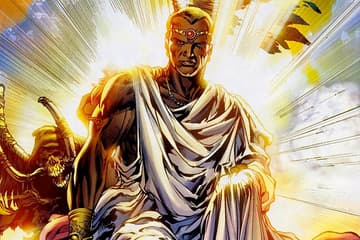 T'Challa's father and the Black Panther immediately before him, T'Chaka rose to prominence when he lent his aid to none other than Captain America and Nick Fury in a battle with The Red Skull. T'Chaka continued his fight after the war and up until his murder at the hands of Klaw, when the criminal attempted to seize precious vibranium metal from Wakanda.
Check Out: FANTASTIC FOUR #53, CAPTAIN AMERICA/BLACK PANTHER: FLAGS OF OUR FATHERS #1-4
Azzuri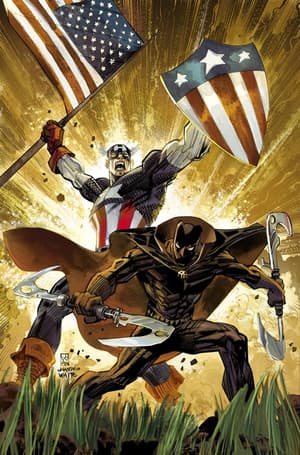 Known as "The Wise," T'Chaka's father wore the mantle of the Black Panther during World War II and kept the small country neutral during the global conflict, despite helping Captain America against Nazis. Azzuri's renown also included the ability to fight with many weapons.
Check Out: BLACK PANTHER #1, CAPTAIN AMERICA/BLACK PANTHER: FLAGS OF OUR FATHERS #1-4
Chanda
King of Wakanda during World War II, Chanda welcomed Ulysses Klaue to Wakanda, unaware of the man's Nazi ties and the evil eye he set upon the nation's stores of vibranium. When Klaue dealt his hand, he lost it to Chanda in a fight, an event that set him upon the path to becoming the super villain Klaw. Chanda's also known for his attempt to elevate the Panther Spirit as a god, a situation that didn't go well for him.
Check Out: FANTASTIC FOUR UNLIMITED #1
Bashenga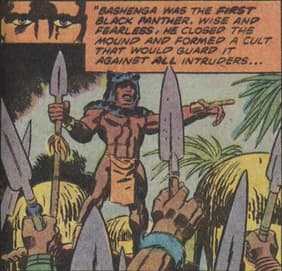 The grand-daddy of all Black Panthers and an ancestor of T'Challa, Bashenga's wisdom and fearless nature set in motion the legacy of the chieftains of Wakanda and their eternal guardianship of the nation's vibranium mound. In the centuries that followed his life and rule, a special spear named in his honor became an invaluable weapon to all Wakandan kings.
Check Out: BLACK PANTHER #7, FANTASTIC FOUR #609
The Hype Box
Can't-miss news and updates from across the Marvel Universe!